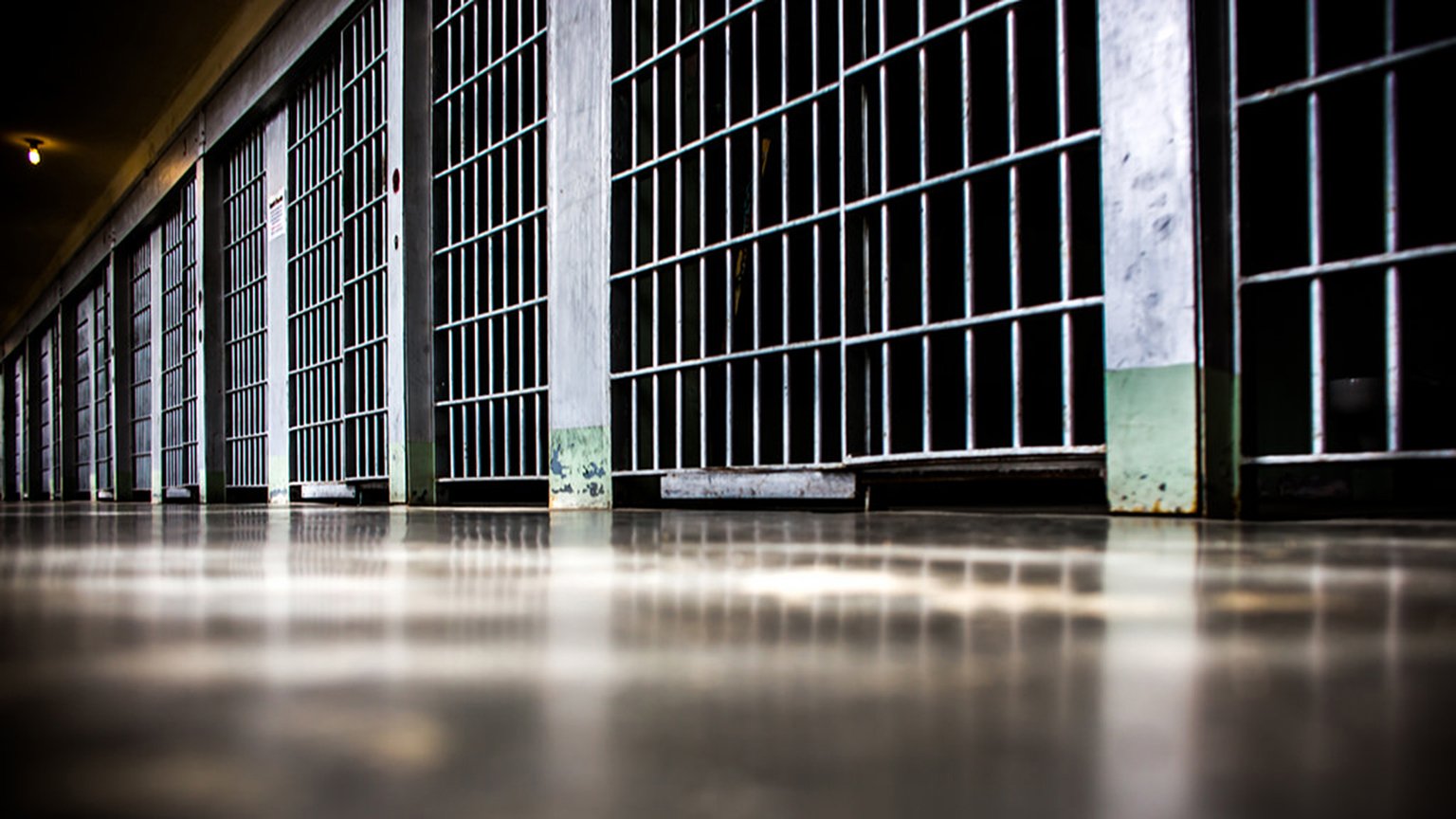 (Thomas Hawk / Flickr)
In 2016, two juvenile Cook County Jail detainees filed suit against Twentieth Century Fox, alleging the company had violated their due process rights when jail officials closed off portions of the facility to allow for the filming of the Fox television show "Empire." Now, the plaintiffs in that suit could be joined by hundreds more detainees. 
Attorneys for the juveniles this month filed a motion seeking to transition the case into a class-action lawsuit. They're asking a judge to certify a class that includes not only the two juveniles but also "all of the youth" – more than 300 in total – who were detained in the Cook County Juvenile Temporary Detention Center when filming occurred back in 2015. 
According to the lawsuit, Cook County officials granted "Empire" crews access to restricted facilities within the detention center for about two weeks at the expense of the juvenile detainees, who were largely confined to their cells and pods during filming.
"Common evidence shows that to facilitate the Empire filming, Defendants subjected the entirety of the JTDC's population … to additional confinement on their pods by eliminating outdoor recreation, confining detainees to their pods for school, and eliminating off-pod programs," Chicago attorneys Stephen Weil and Alexis Chardon state in a 50-page motion filed April 12.
The juvenile center is located about two miles from the county jail, a five-story building used to hold juveniles ranging in age from 10 to 16 years.
When filming began in spring 2015, dozens of production staff, actors and extras allegedly took over much of the center's second and third floors – space that contains the center's infirmary, an open-air courtyard and multiple classrooms for the Chicago Public Schools-operated Nancy B. Jefferson Alternative School.
As a result, the two plaintiffs – identified in the complaint only as T.S. and Q.B. – allege normal center operations were disrupted.
Rather than heading to class, the juveniles were kept in their cells and pods, according to a civil complaint in the case. Teachers were dispatched to those areas to conduct classes with limited supplies and space, according to the complaint. 
The juveniles were also banned from the courtyard during filming, and recreation time was either drastically reduced or eliminated entirely, according to the complaint. Family visits were also delayed or cancelled, and infirmary sick-call slips were allegedly ignored as the "Empire" crew was using the center's infirmary during filming.
"Doing what was done to these kids is just not something you're supposed to do to kids in a juvenile detention setting," Weil told WTTW News. "That's supposed to be a rehabilitative setting where you're trying to minimize the harm that incarceration does to the psyche of kids."
Weil and Chardon plan to offer testimony from two expert witnesses, a juvenile psychiatrist and the detention center's former transitional administrator, who will say the "Empire" filming represented a "wholesale departure from appropriate juvenile detention administration" that was "injurious to all JTDC detainees."
"Why would you do this when you have all these programs and all these things set up … for these kids that you say are important?" Weil said. "And then you just go and they just sort of walk away from them when this neat opportunity comes up."
In addition to Twentieth Century Fox, the lawsuit also names Fox Broadcasting, Twenty-First Century Fox, Cook County and Juvenile Detention Center Superintendent Leonard Dixon as defendants. 
In a court filing, the defendants state that the plaintiffs' claims include false allegations that "trivialize the concept of civil rights violations." Additionally, the defendants claim the infirmary was not fully closed off to juveniles and no detainee had any "serious actual medical need" that went unmet during filming.
The connections between "Empire" and the Cook County criminal justice system have increased exponentially in recent months following the charging and subsequent dismissal of 16 counts of disorderly conduct against one of the show's stars, Jussie Smollett.
Smollett was accused of filing a false report with Chicago police after allegedly staging a racist and homophobic attack on himself. Those charges were later dropped by the Cook County State's Attorney's Office, a decision that's sparked a firestorm of controversy for State's Attorney Kim Foxx and led to an independent investigation into her office's handling of the case.
The city of Chicago, meanwhile, is suing Smollett in an effort to recoup overtime costs the Chicago Police Department spent investigating his claims.
That situation has garnered national headlines, but Weil said it hasn't put any extra attention on his case.
"I think because this case has kind of taken so long," he said, "it's kind of been off people's radar in terms of it being a newsworthy thing."
Contact Matt Masterson: @ByMattMasterson | [email protected] | (773) 509-5431
---
Related stories:
Records: Kim Foxx Felt Office May Have Overcharged 'Washed Up' Smollett
Chicago to Sue Jussie Smollett After He Refuses to Pay
Emanuel: City Seeks to Recover Investigation Costs from Smollett
2 Major Cases Add Up to Big Doubts About Chicago Prosecutor
Confused by Jussie Smollett Case? Here's What You Need to Know.
Trump Calls on FBI, DOJ to Review Jussie Smollett Case
Kim Foxx Backs Dismissal of Charges in Jussie Smollett Case
---