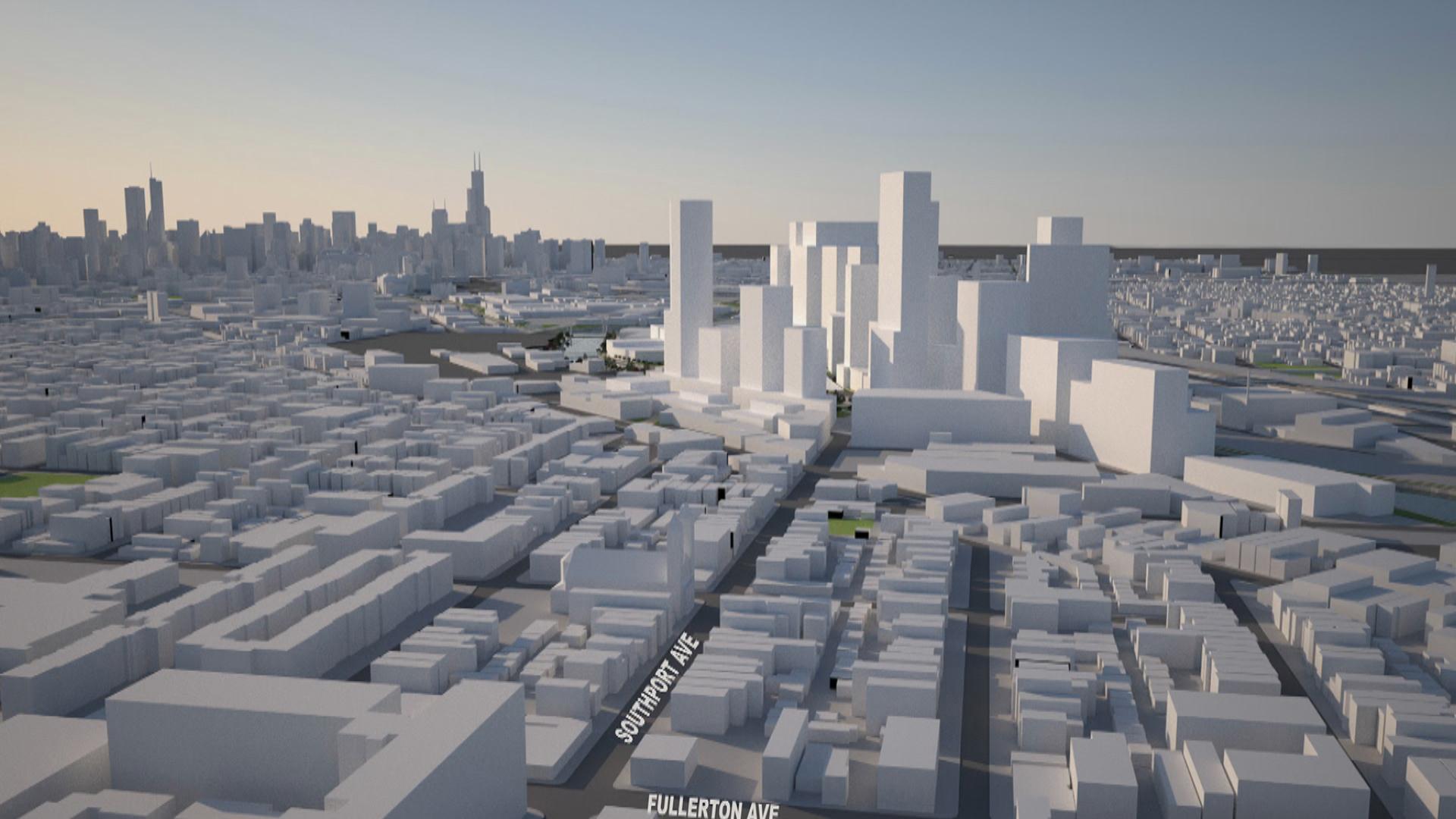 The massive $6 billion Lincoln Yards project has nearly passed through all of its regulatory hurdles.
City Council's Zoning Committee on Thursday passed the plan by a 9-3 vote, clearing the way for construction to start soon on 55 acres of land along the Chicago River between the Lincoln Park and Bucktown neighborhoods.
Ald. James Cappleman, the acting chair of the city's Zoning Committee, voted "no." Cappleman is facing a runoff election on April 2 for his seat as 46th Ward alderman.
The passage comes as developers announced a reduction in maximum building heights and more affordable housing on site.
Opponents say the plan has moved too quickly through the approval process, while proponents say it will create thousands of jobs and repair roads and bridges in the area.
"Even here, at the eleventh hour before a vote, I'm able to gain additional changes and modifications to this plan," said Ald. Brian Hopkins, whose 2nd Ward includes the site of the development. "Every one of these is at the request of the community."
"Here we have a plan that they're telling us, 'We've got to move forward with this. We've got to get this project in so that we can move forward with this development,'" said Ald. Carlos Ramierz-Rosa, 35th Ward. "Yet we as a city have not taken the time to think this through."
Lincoln Yards now faces almost certain approval from the full City Council next Wednesday. Meanwhile, a $900 million tax increment financing district associated with the project will be voted on separately next week.
Follow Paris Schutz on Twitter: @paschutz
---
Related stories:
Chicago Planning Commissioner David Reifman on Making Big Plans
Controversial Lincoln Yards TIF Moves Forward
Growing List of Aldermen Speak Out Against Lincoln Yards Development
Chicago Plan Commission Unanimously Approves Lincoln Yards Development
Activists, Local Business Leaders Push Back Against Lincoln Yards
Tall Buildings, More Park Space in $6 Billion Lincoln Yards Master Plan
---