Chicago's Plan Commission gave a resounding green light to the massive Lincoln Yards development, which promises a "city within the city" between Bucktown and Lincoln Park on the former site of the Finkl steel yard.
The 10-0 vote Thursday followed a hearing that lasted more than five hours – commissioners spent much of it listening to community residents vent about rushing approval for a monumental trophy project. One accused commissioners of "running roughshod over public demand."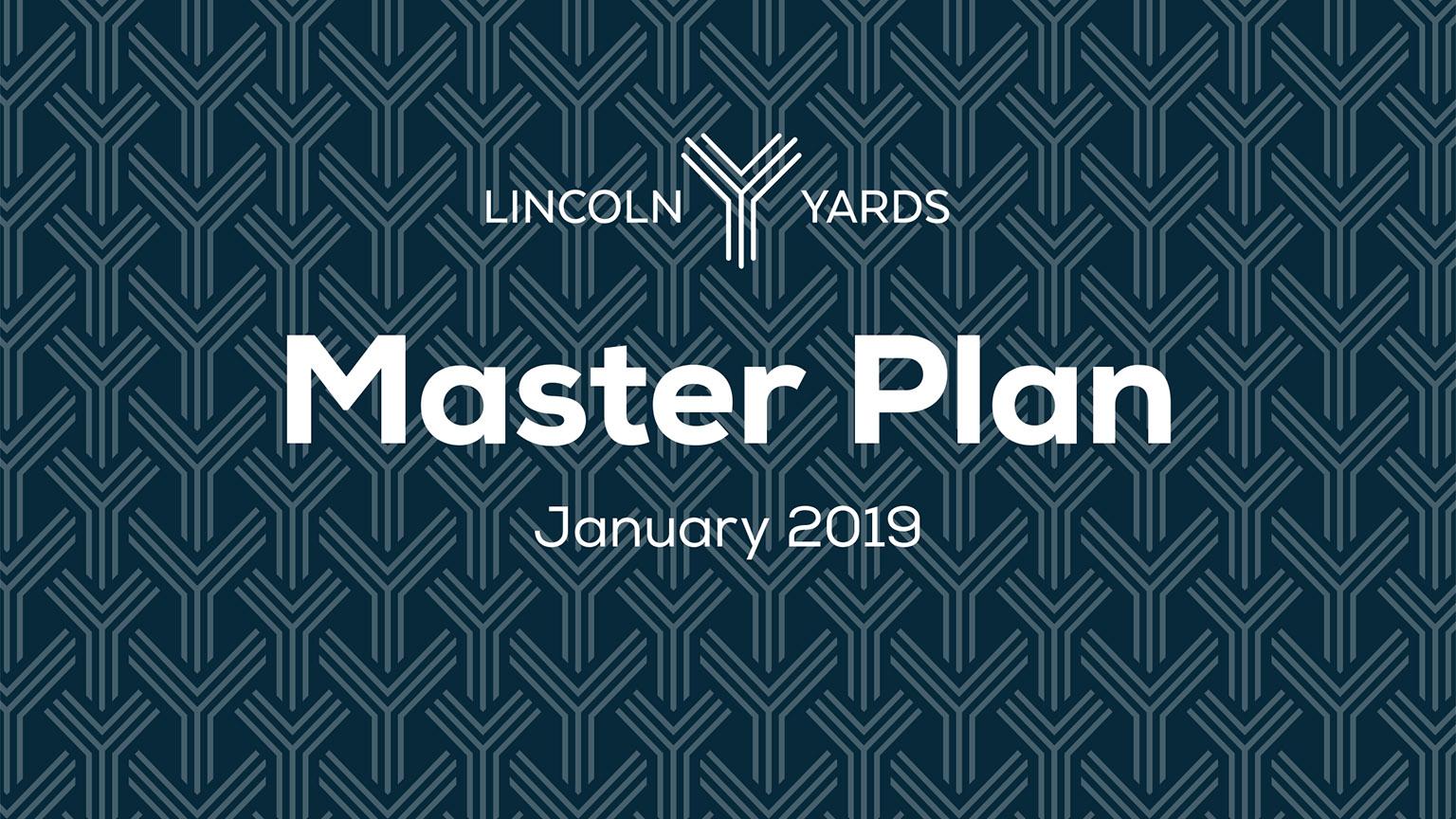 Document: Review the master plan Sterling Bay divides the grounds into two general areas – Lincoln Yards North and South – and five "character zones" within those areas, promising each will contain vibrant commercial corridors, walkable and public space and mixed-use development. Publicly accessible riverwalk space is also part of the plan.
Backers of the plan – many of whom are affiliated with construction and contracting firms that would stand to benefit from the development, but also 2nd Ward Ald. Brian Hopkins – praised the project with hopes it will transform an industrial wasteland into a vibrant multiuse space with housing, shops, a riverfront walk and park.
"I think this is the right thing to do for the city, for my community," Hopkins said, noting that he's putting his "name and reputation" on the line for the project.
Outgoing Mayor Rahm Emanuel also supports the plan.
Even opponents who support development of the area say not like this: Lincoln Yard developer Sterling Bay first presented its plans for the site in July 2018, but its latest – the third iteration – was made public Saturday, less than one week ago.
"There has been no time for scrutiny," said Ald. Michelle Smith of the 43rd Ward, which abuts the property. "We have no idea what is legally required under this plan, and what is just puffery."
For example, she said the density and square footage of the project grew in the past week – an apparent, unadvertised tradeoff after the developer agreed to do away with a proposed 20,000-seat soccer stadium and large entertainment venue.
Smith said the last time such a "momentous decision" was made in such a short time was Chicago's now much-maligned parking meter deal.
Further, Smith said, "new circumstances now cloud this matter" – a reference the recent news that Ald. Ed Burke, charged in a criminal complaint with attempted extortion for trying to use his power on the City Council to drive business to his law firm, had served as the property tax attorney for Sterling Bay. After that became public, Sterling Bay cut ties with him.
Smith said it's a question of "insider dealmaking" at a time that the City Council is in "turmoil."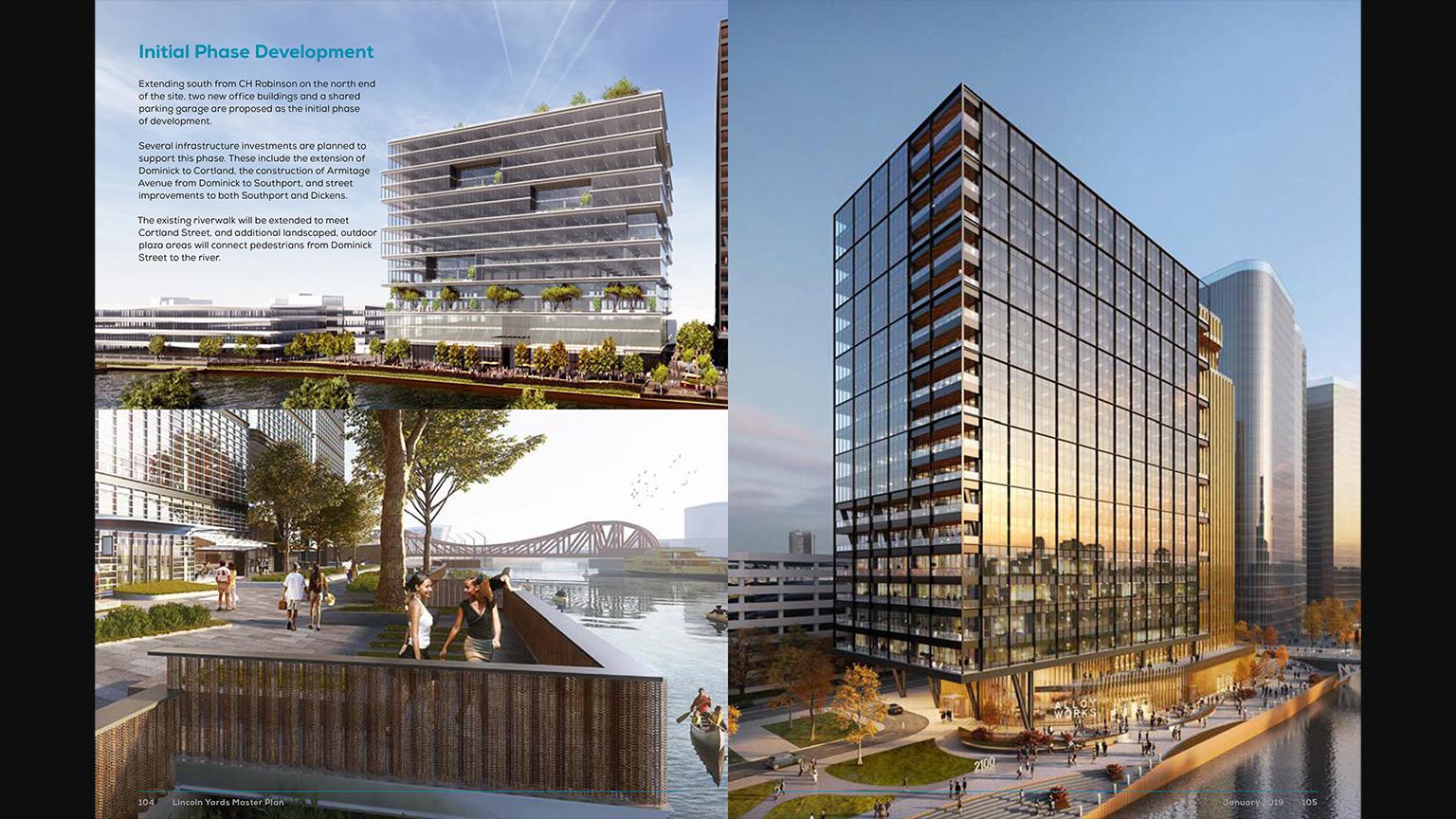 An artist's rendering of the Lincoln Yards master plan released in January 2019. (Courtesy Sterling Bay)
Other critics' concerns include what a surge in population will mean for area traffic and schools (something that was not considered by the commission and is not detailed in the developer's plans), let alone the skyline, given that plans call for buildings more in keeping with downtown skyscrapers than those typical of surrounding neighborhoods (at least one could top 50 stories).
Others call it a tax giveaway to a wealthy developer, given that the proposal relies on building roads and bridges with $900 million from a yet-to-be-approved funding tool known as Tax Increment Financing (or TIF) which diverts property tax dollars from regular government needs and instead uses the dollars to develop ostensibly blighted areas.
Hopkins calls comparison to the parking meter deal "cheap, petty and irrelevant" saying that comparing anything to the parking meter sale has become a "gimmick to invoke that card for everything you're opposed to."
Hopkins first began meeting with local leaders about the property in May 2016, he said, and the top six aspirations for the property that were laid out then are part of the Lincoln Yards vision: an extension of the 606 trail, a new bridge over the Chicago River, modernization of traffic signals at busy intersections, a large park, a river trail and making the property mixed-use.
"They listened" to the direction the community wanted to go in, Hopkins said.
"To suggest that there is no community process or that it has been so deficient that it can't be called a community process … it's insulting to me," Hopkins said, as well as the seven neighborhood organizations he said he's been talking with about the space for years.
Hopkins said rather than add to congestion, Lincoln Yards will alleviate it, with upgrades to roads, bridges and traffic systems.
The Chicago Plan Commission vote is a crucial step, but it is not the final one. The full City Council must give final zoning sign-off.
Follow Amanda Vinicky on Twitter: @AmandaVinicky
---
Related stories:
Activists, Local Business Leaders Push Back Against Lincoln Yards
Tall Buildings, More Park Space in $6 Billion Lincoln Yards Master Plan
Final $6 Billion Lincoln Yards Proposal Expected This Week
---