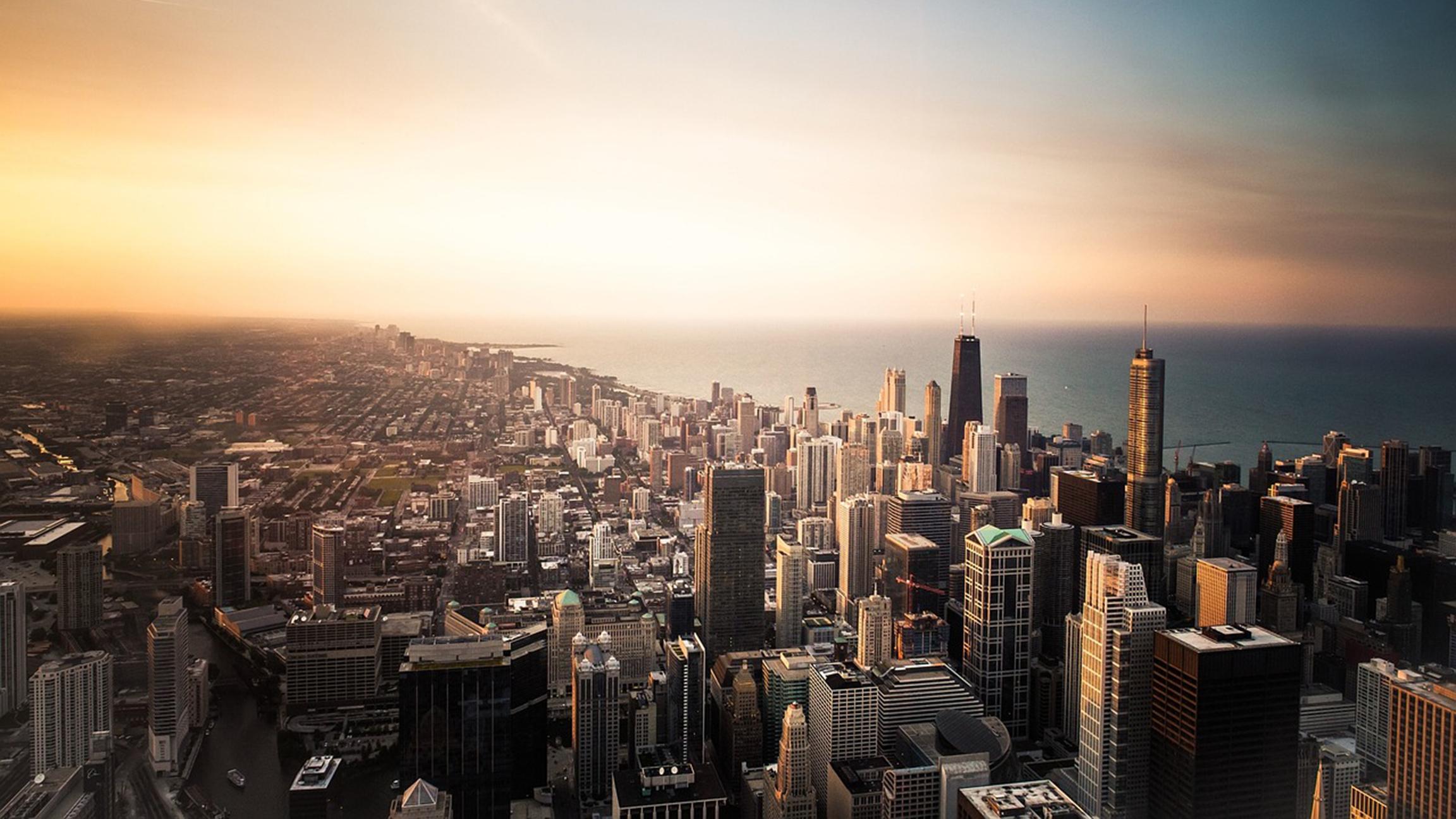 It's easy to seek definitive answers to complex issues: Yes/no. Black/white. Up/down. In/out. And that urge may be especially pronounced for Chicago voters, who will choose which of the 14 candidates running in the Feb. 26 election would best serve the city as its next mayor.
More: Chicago Voters' Guide: The Race for Chicago Mayor
Getting those simple answers proved difficult, however, at a community forum Tuesday at Albany Park's Theodore Roosevelt High School organized by the North River Commission, even with just a third of the candidates participating: Bob Fioretti, Jerry Joyce, John Kozlar, Lori Lightfoot and Paul Vallas.
Sometimes it worked.
Should pot be legal? Everyone agreed: Yes.
Should Chicago have a casino? Again, agreement: Yes.
Should there be a moratorium on charter schools? Yes from everyone but Joyce, who didn't give any response.
A guarantee that every school have an arts budget? Across the board answers of yes.
A so-called "LaSalle Street" tax on trades? Unanimously, no.
How about the mega-development known as Lincoln Yards proposed for the former A. Finkl steel site between Bucktown and Lincoln Park? None of the candidates support it.
Should commuters who work, but don't reside in Chicago, have to pay a tax (or have a commuter tax imposed on their employer)?  Kozlar, Lightfood and Vallas said no; Fioretti has long advocated for one.
Other attempts to nail the candidates down with a "yes" or "no" proved difficult, the issues too complex to keep to binary answers.
End the database of gang members maintained by the Chicago Police Department, which critics assail as discriminatory and rife with errors that wrongly include individuals – and destroy their lives – despite their having no gang affiliation: a yes from Lightfoot, a no from Kozlar and Joyce, and a deviation from Vallas. Instead of raising a green paper reading "yes" or the red paper reading "no" he spoke out: "Replace it."
"These questions are dangerous because they require nuance," Vallas said. "You need a database … need to replace it with a more effective database."
Candidates spoke out on other questions that were supposed to be left closed. Like whether the candidates would keep on Eddie Johnson as CPD superintendent.
Lightfoot said to declare him done would render him a lame duck "with so much work to do between now and when a new mayor gets sworn in" and at a pivotal time for the police department, given a new consent decree governing CPD practices and the need for a plan to combat summer violence.
"What makes us think that Eddie Johnson wants to stick around?" Vallas asked. "The next mayor's going to pick a new superintendent, there's no need to push Eddie out."
Vallas said he doubts Johnson would want to remain superintendent, given that Johnson is "reaping the damage" of unfilled police vacancies and a legacy of problems.
Joyce and Fioretti agreed with Lightfoot and Vallas.
Moderator Eric Zorn of the Chicago Tribune chimed in after the candidates were asked to give a yes/no on whether the CPD consent decree effectively increases police accountability (Kozlar and Lightfood said no, while Fioretti, Joyce and Vallas hesitated before choosing yes).
"It tries to," Zorn offered.
A planned polar question about aldermanic privilege likewise morphed from multiple choice to expository.
Initially, only Joyce said yes to keeping it while every other candidate raised their "no" sign.
When given the chance to expound, Joyce said that while he believes there are strong arguments for doing away with the tradition of giving aldermen considerable latitude over zoning decisions affecting their wards, there's a "stronger argument to be made to keep it."
"I think it's easier for that alderman to know the interests of his or her community and represent that versus alderman from outside," Joyce said.
The issue has gained prominence after prosecutors in January accused 14th Ward Ald. Ed Burke of holding up renovations at a Burger King in his ward until the restaurant's owner hired Burke's law firm, and since the Chicago Sun-Times reported that the FBI had amassed a file on 25th Ward Ald. Danny Solis, who was just forced to resign as chair of the Zoning Committee.
"They don't have 'em envelopes anymore, you go to their fundraisers. Lets' face it. Really," Vallas said. "You want aldermanic input, not privilege ... It doesn't mean that we don't want aldermanic input but you don't dismantle the pay-to-play culture as long as you maintain aldermanic privilege."
Lightfoot, a former assistant U.S. attorney, said every case in Chicago's "sad history" of prosecuting aldermen has related to aldermanic privilege.
"It is a corrosive and corrupting influence," she said. "It's not just Burke and Solis."
Lightfoot said the mayor should issue an executive order to get rid of aldermanic privilege – doing away with the need it triggers to "kiss the ring," and that the inspector general should investigate whether it's wrongly been used to block projects.
"What's extreme is every day where you want to do a block party, where you want to get something that you've got to go through the alderman … that is fundamentally wrong," Lightfoot said.
Fioretti, who previously was a member of the City Council, said it's lobbyists, not aldermen, who control what's happening at City Hall.
"Aldermanic privilege has to go, but we need term limits, we need a smaller City Council and we need campaign finance reform," said Fioretti, who has refused to make his tax returns publicly available. "One wrong step and we're off the cliff. We're at that point. We need term limits, we need a smaller City Council, we need a charter that governs the city."
Though organizers said Susana Mendoza had originally agreed to participate, she instead held a State of the Union watch party with supporters at her campaign headquarters.
Likewise, organizers said Amara Enyia, Garry McCarthy, La Shawn Ford and Willie Wilson were originally expected to be part of the panel but backed out last minute.
According to organizers, Tony Preckwinkle and Gery Chico said early on they couldn't attend, while Bill Daley and Neal Sales-Griffin never responded to the invitation.
"I wish these people were up here right now," Kozlar said of some of the other, better-funded candidates who did not attend. "They hide behind their 30-second commercials." 
Follow Amanda Vinicky on Twitter: @AmandaVinicky
---
Related stories:
Chicago Mayoral Candidates Square Off at Community Forums
Enyia Casts Personal Financial Issues as Selling Point in Campaign for Mayor
When Does Early Voting Start for Chicago's Feb. 26 Election?