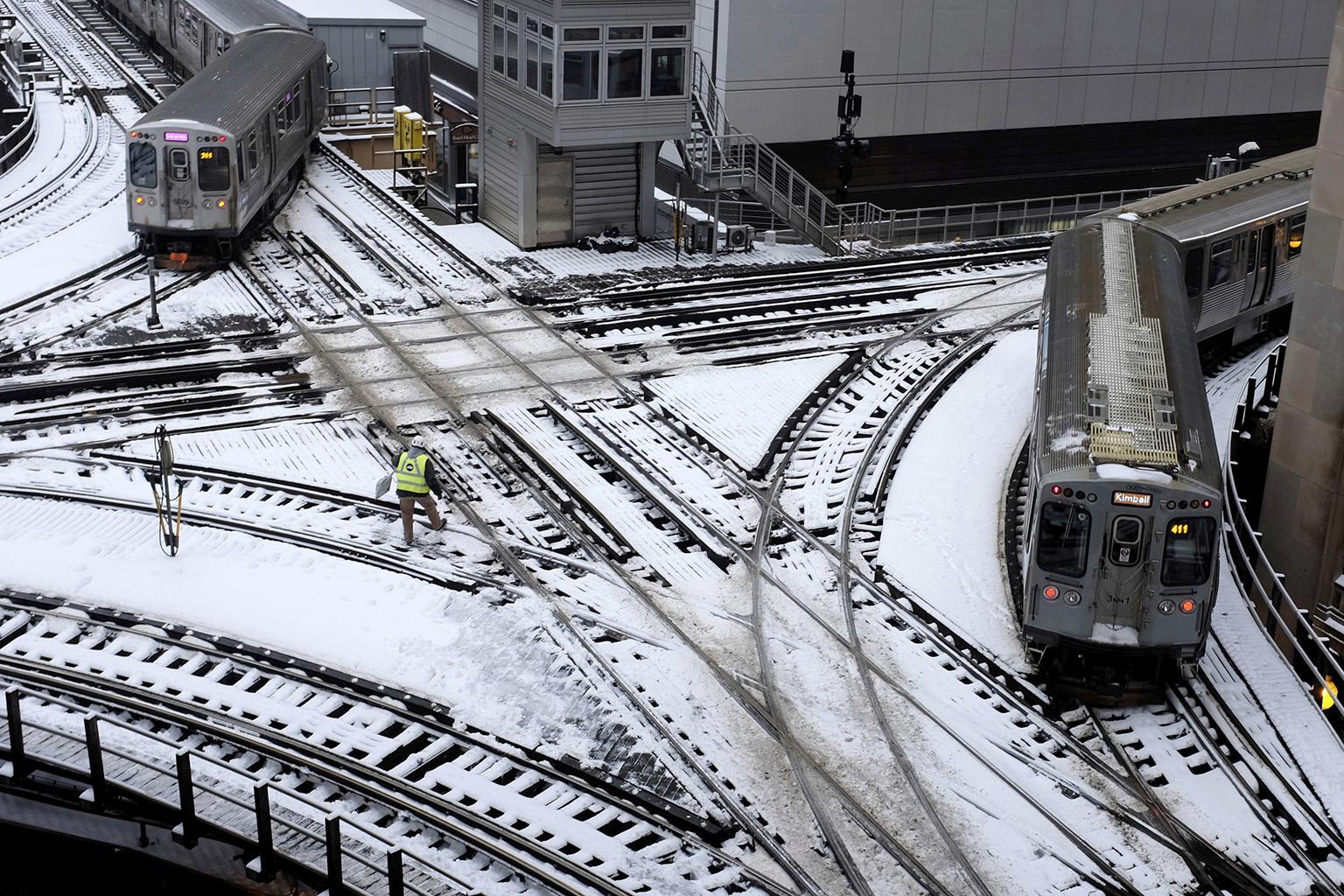 CTA trains move along snow-covered tracks Monday, Jan. 28, 2019, in Chicago. (AP Photo / Kiichiro Sato)
With Chicago on the verge of a potentially record-breaking deep freeze, consumer advocates are encouraging residents to watch out for scams related to the frigid temperatures.
According to the Better Business Bureau, cold-weather scams can include driveway shoveling, furnace inspections and calls about overdue utility bills.
"The tip-off to the rip-off for any of these scams is someone asking you for money up front because they can easily just take the money and run, leaving you empty handed with no recourse," said Steve Bernas, president and CEO of the Better Business Bureau serving Chicago and Northern Illinois, in a statement.
During spells of extreme cold, the BBB said scammers might show up at residents' homes offering to inspect their furnace or heating system or shovel their driveway and walkway – but they will demand a cash payment up front.
With utility scams, consumers might receive a call from someone purporting to work for a utility company demanding payment for a past-due bill. If payment isn't sent within a certain timeframe, the scammers will often threaten to shut off service, according to BBB. 
"Consumers should be aware that companies have to offer payment assistance plans before they terminate your services, and it could be illegal for such services to be shut off during the winter months," Bernas said in a statement.
Contact Alex Ruppenthal: @arupp | [email protected] | (773) 509-5623
---
Related stories:
Cook County Courthouses to Close Wednesday and Thursday Due to Cold
Illinois Braces for Brutal Cold, Schools and Courts Closing
Snowstorm Likely a Prelude to More Dangerous Weather
Chicago Zoos to Close in Anticipation of Extreme Cold
Chicago Could Break its Record for Coldest Temperature
---