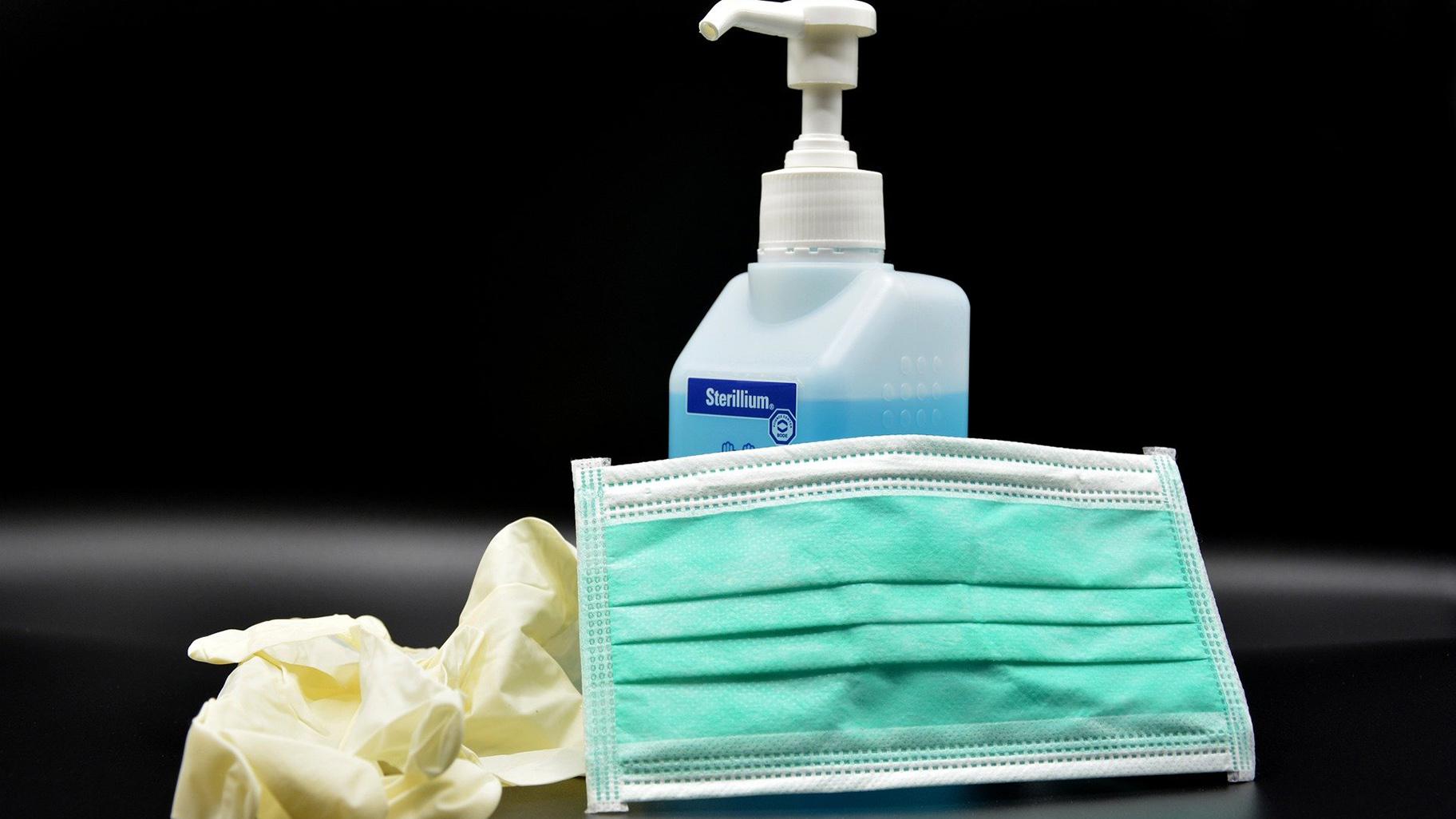 Scammers are taking advantage of consumers seeking hard-to-find items like masks and gloves, according to the Better Business Bureau. (KlausHausmann / Pixabay)
With consumers seeking personal protective equipment and companionship amid the coronavirus pandemic, the Better Business Bureau is reporting a surge in scams for fake masks, gloves and even puppies.
Of the 42 reports the BBB received in April, 90% were related to the coronavirus.
"That's quite alarming to see such a surge in a month like that. That tells me it's a big problem," said Steve Bernas, president and CEO of BBB of Chicago and Northern Illinois.
"We're seeing a lot of fake organizations online saying they have masks or test kits, latex gloves, or other additional items needed during this pandemic," Bernas said.
Often, the sellers behind the scams claim they have hard-to-find items like masks in stock at inexpensive prices, according to Bernas.
"Scammers know what consumers are looking for and they'll say they have the particular products (consumers) want," he said.
But scammers have no intention of delivering those items to the people who purchase them.
In addition to a rise in coronavirus-related scams, the BBB is reporting an increase in so-called puppy scams, for which it received 371 reports in April. 
For comparison, the agency received 306 reports of such scams in the first three months of the year, combined.
"Because people are at home more now and looking for companionship, scam artists are taking advantage of that situation," Bernas said.
Mokena resident Caroline Hanna and her daughter, Jillian, thought now would be the perfect time to get a puppy. 
"Everyone's around because schools are closed and (classes) are done from home," Caroline Hanna said. "We would basically have until August to train the puppy."
In late April, Hanna's daughter found someone selling Australian shepherd mix puppies on Craigslist, which Hanna said concerned her. But the seller was quick to respond to email and directed the pair to what Hanna says was a very professional looking website filled with blogs, testimonials and pictures of dogs. 
"Nothing at first glance made me think it was a fraud," Hanna said. "I tried to take extra precautions because it was Craigslist."
Hanna said she checked to see if the photos could have been stolen via Google (they didn't appear to be), and researched the website via the search engine, which yielded no results. Hanna says she also checked the website with the BBB's scam tracker, but nothing came up.
"I was feeling pretty good and was hopeful it wasn't a scam," Hanna said. "When it came time to give the deposit, I was still a little leery."
But Hanna went ahead and paid the $250 deposit via the payment app Zelle. "Then there was silence," Hanna said. Her daughter, who actually saved the money for the deposit, was upset, but has since started a new puppy search via animal shelters. (Hanna repaid her daughter the deposit, which they never got back from the seller.)
"My advice is if you have any doubts that it's not real, don't do it. I had doubts," Hanna said.
Bernas says there are ways to spot a potential scam by doing a little research. Beware of companies that don't have any negative results in search engines or don't show up at all. "A lot of times if consumers don't find information, they think that's a good thing," Bernas said. "What happens with scammers is they open up in the morning and they're gone by night. … They don't have a track record to build on."
Check a company's website for contact information, like a phone number or email address, and a physical address. Bernas also advises people to check the BBB's scam tracker for possible scams.
Unconventional payment methods are also red flags, according to Bernas. "If you're asked to wire money, that's usually a tip off to the rip off," he said, adding consumers should pay with credit cards because of the protection they provide. "If somebody asks you to do something in 30 minutes or less, that is a scam."
If all else fails, "Go with your instincts," says Hanna. "If anything tells you that it doesn't fell right, it's probably not. We're still looking – you'll find another dog. It's not worth the heartache and losing the money."
Contact Kristen Thometz: @kristenthometz | (773) 509-5452 |  [email protected]
---