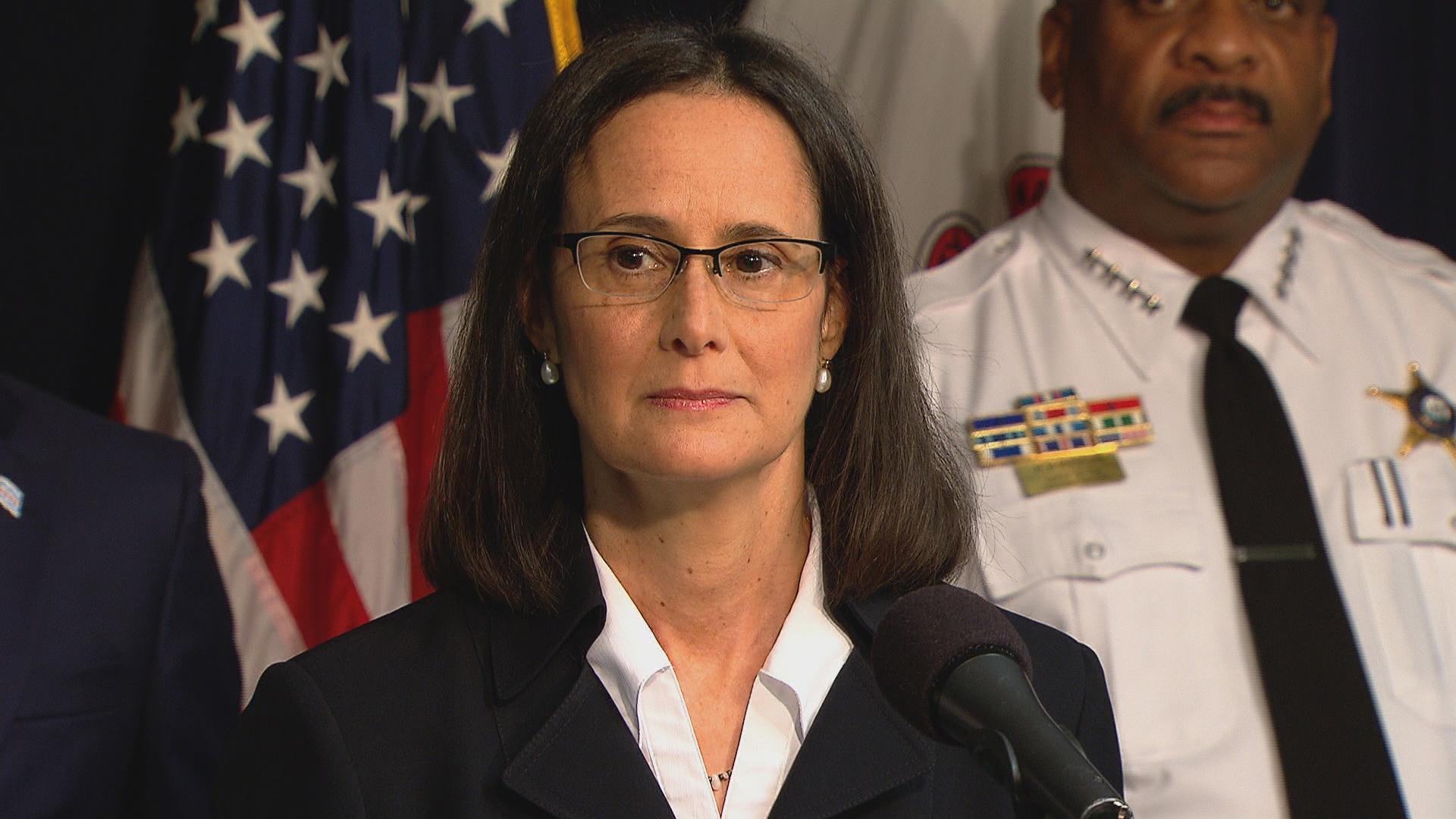 Illinois Attorney General Lisa Madigan (Chicago Tonight file photo)
Illinois Attorney General Lisa Madigan is demanding that the Trump administration withdraw its plan to delay a regulation aimed at reducing emissions of methane and other pollutants from landfills.
Madigan and eight other state attorneys general sent a letter last week to acting EPA Administrator Andrew Wheeler calling on the agency to enforce the Emission Guidelines and Compliance Times for Municipal Solid Waste Landfills, a regulation that went into effect in October 2016 but has not been implemented by the agency, according to the attorneys general.
The EPA said earlier this year that it planned to re-evaluate the regulation in the coming years. The announcement prompted Madigan and other attorneys general to sue the agency last spring, arguing that its delay amounted to a violation of the federal Clean Air Act.
The 2016 regulation was designed to reduce landfill emissions of carbon dioxide, methane and other pollutants that dirty the environment and contribute to global warming.
If enforced, Madigan's office said the rule would prevent carbon dioxide emissions equivalent to that produced annually by 1.5 million cars over a year. It would also reduce levels of pollutants that can cause cancer, asthma and other respiratory diseases, especially among children and older adults, according to Madigan's office.
Landfills are the third-largest source of human-related methane emissions in the U.S., making up nearly 20 percent of national emissions annually, according to Madigan's office.
The landfill regulation would have an even bigger impact by cutting emissions of methane, which is produced when food and other waste decomposes, according to the group of attorneys general. Methane is 84 times more potent than carbon dioxide in the first two decades of its release into the atmosphere, according to the Environmental Defense Fund.
"Further delay of this common sense rule is unjustified and inexcusable," Madigan said in a statement. "The EPA should stop delaying and start acting to protect public health and the environment."
A recent court ruling rejected the EPA's request to dismiss the lawsuit brought by Madigan and her counterparts. But Madigan's office said that instead of complying with deadlines for implementing the 2016 landfill regulation, the agency "has used one unlawful tactic after another" to delay enforcement of the rule.
Madigan's office said the EPA is working to revise the regulation, a process the agency says will be complete by spring.
Joining Madigan in sending the letter to the EPA were the attorneys general of California, Maryland, New Jersey, New Mexico, Oregon, Pennsylvania, Rhode Island and Vermont, along with the California Air Resources Board.
Contact Alex Ruppenthal: @arupp | [email protected] | (773) 509-5623
---
Related stories:
Illinois Sues EPA Over Regulation of Harmful Landfill Emissions
Chicago Joins Lawsuit Against EPA Over Methane Emissions
Illinois to Sue Trump EPA Over Rollback of Clean Car Rules
---