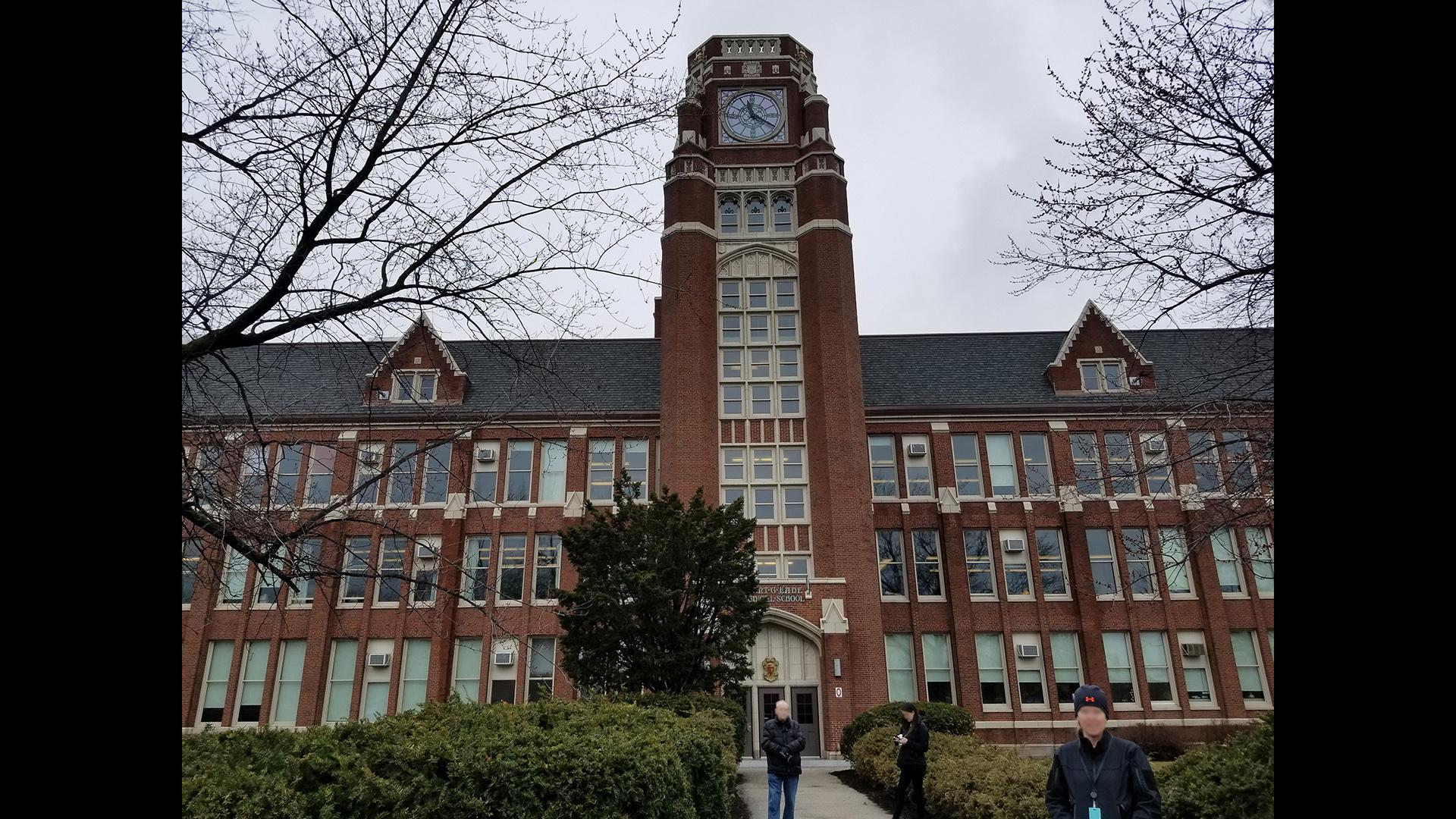 Lane Tech High School (Matt Masterson / Chicago Tonight)
A staffer at Chicago's largest public high school has been removed following an allegation of inappropriate behavior involving a student.
Lane Tech High School Principal Brian Tennison on Friday afternoon sent an email to parents and families notifying them of the situation. The email does not include any specifics of what occurred, but states an employee was removed from the school pending the outcome of an investigation.
"Due to the pending investigation and the need to protect the affected student's privacy, we will not be able to provide additional details until the investigation is completed," he wrote.
"Please know that we are taking this situation seriously and that we remain committed to providing our students with a safe, positive learning environment where they can reach their full potential."
In his message, Tennison also states that "the safety of your children is always our top priority."
A Chicago Public Schools spokeswoman declined comment Friday, citing the pending investigation.
The district in recent months has attempted to improve its response to allegations of sexual abuse and misconduct after the Chicago Tribune detailed how CPS failed to properly protect its students for years. Included in that reporting was the story of Frank Lollino Jr., a former Lane Tech teacher and basketball coach, who resigned following more than a half dozen investigations into his alleged sexual misconduct.
Among its revised policies, the district now requires schools to immediately remove any employee who has been accused of sexual misconduct involving a student, pending the outcome of an investigation. Last summer, CPS pulled principals from Simeon High School and Goode STEM Academy following allegations of sexual abuse made against staff members at both locations.
More than 250 other CPS employees were not allowed to return to work at the start of this school year after the district re-did more than 40,000 background checks last year.
Contact Matt Masterson: @ByMattMasterson | [email protected] | (773) 509-5431
---
Related stories:
CPS Takes 'Unprecedented Step' of Redoing Employee Background Checks
Erin's Law Meant to Protect Students from Sexual Abuse. What Happens When It's Not Enforced?
CPS Chief Responds to Scathing Investigation into Student Sexual Abuse
2 Former CPS Students Sue Board of Ed Over Failure to Prevent Sex Abuse
CPS Failed to Protect Students from Sex Abuse: Tribune Report
---