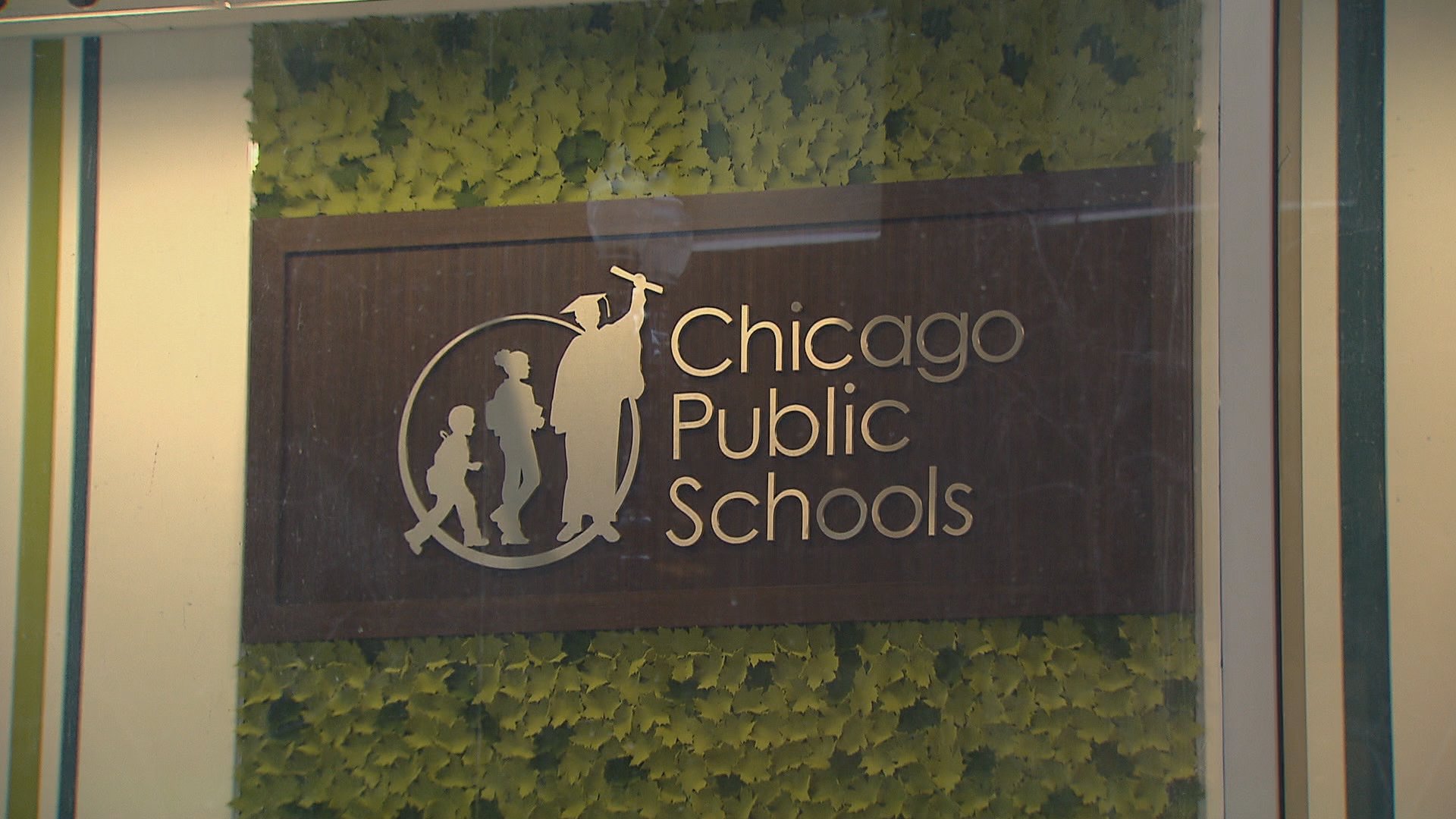 Two former students of Chicago Public Schools, whose reports of sexual abuse at the hands of a high school security guard were among the stories detailed last week in a bombshell report from the Chicago Tribune, are suing the Board of Education.
Kyana Aguilar and Andreanna Paris filed lawsuits Friday in Cook County Circuit Court against the board, claiming it ignored complaints and warnings about their abuser for years, allowing the man to keep his job and eventually molest them both during the 2013-14 school year.
Their suits came hours after the Tribune published "Betrayed," a series detailing systemic issues within CPS, which failed to correct "obvious child-protection mistakes" and allowed hundreds of students to become victims of sexual abuse by district employees over the past decade.
More: Behind the 'Betrayed' Series with Chicago Tribune's David Jackson
The plaintiffs in this case were 17-year-old juniors at Hubbard High School on the Southwest Side during the 2013-14 school year when both said they were sexually assaulted by security guard and swim coach Walter Wells.
"School administrators knew what was going on," Alexis Chardon, an attorney with Weil & Chardon LLC representing the two women, said in a statement.
"Well before our clients were assaulted by Wells, they had received complaints about his behavior, but they did nothing. They ignored clear signals showing that Wells was a predator. Because the Board didn't do what it should have, our clients were sexually assaulted in school by the very person whose job it was to keep them safe."
Read the civil complaints here.
In the suits, the women claim the board was aware Wells "posed a significant threat of sexual harassment or molestation" after he previously harassed and abused students at the school as early as 2010.
Aguilar said Wells repeatedly groped her and made lewd sexual comments. On one occasion, Aguilar went to Wells' desk to ask when water polo practice was scheduled to begin. After asking for a hug, Wells reached under Aguilar's arms and fondled her left breast, she said.
"I slapped his hand away, I said 'OK so practice starts on this day, correct?'" she told the Tribune. "He said 'Yes, or you can come earlier and show me what you got. Just don't tell my wife.'"
Paris made similar claims to a school counselor, saying Wells groped and propositioned her while she was using a vending machine during that same school year.
Wells was eventually convicted in 2016 on criminal charges of aggravated sexual abuse and aggravated battery for his abuse of Aguilar. Both she and Paris testified at his trial. He remains incarcerated, but maintained his innocence in letters written since his conviction, according to the Tribune.
But Aguilar and Paris weren't Wells' first victims, according to the lawsuits, which claim he had been groping female students at Hubbard and making inappropriate sexual comments for years prior to his conviction. Two anonymous "Jane Doe" students also reported similar treatment from Wells dating back as far as 2010.
"Despite the foregoing knowledge, (Board of Education) did not take any steps to discipline Walter Wells or prevent further inappropriate conduct with students," the complaints state.
"BOE did not fire or discipline Walter Wells. On information and belief, no one reported Walter Wells' inappropriate conduct to the Equal Opportunity Compliance Officer or to (the Illinois Department of Children & Family Services). Instead, BOE allowed Walter Wells to continue working at the school, in direct interaction with students."
The women's attorneys claim Wells' misconduct was so obvious that it led one employee to report her concerns to the school's counselor and athletic director as well as a "top administrator" during the 2011-12 school year. But even with those claims, Wells was able to keep his job.
CPS CEO Janice Jackson has promised swift action in response to the Tribune report, saying last week she was "sick to her stomach" after reading the stories of Chicago students who had been the victims of abuse. A CPS spokeswoman did not immediately respond to a request for comment Monday.
The district has since published a plan of action aimed at strengthening employee background checks, fixing its internal investigation process and improving student supports.
Contact Matt Masterson: @ByMattMasterson | [email protected] | (773) 509-5431
---
Related stories:
CPS Failed to Protect Students from Sex Abuse: Tribune Report
5 Chicago Paramedics 'Fed Up' Over Sexual Harassment, Sue City
CPS Hopes to 'Right the Wrongs,' Will Accept Special Education Monitor
'Me Too' Campaign Empowers Sexual Assault Survivors to Raise Voices
New Illinois Law Aims to Improve Response to Sexual Assault
---