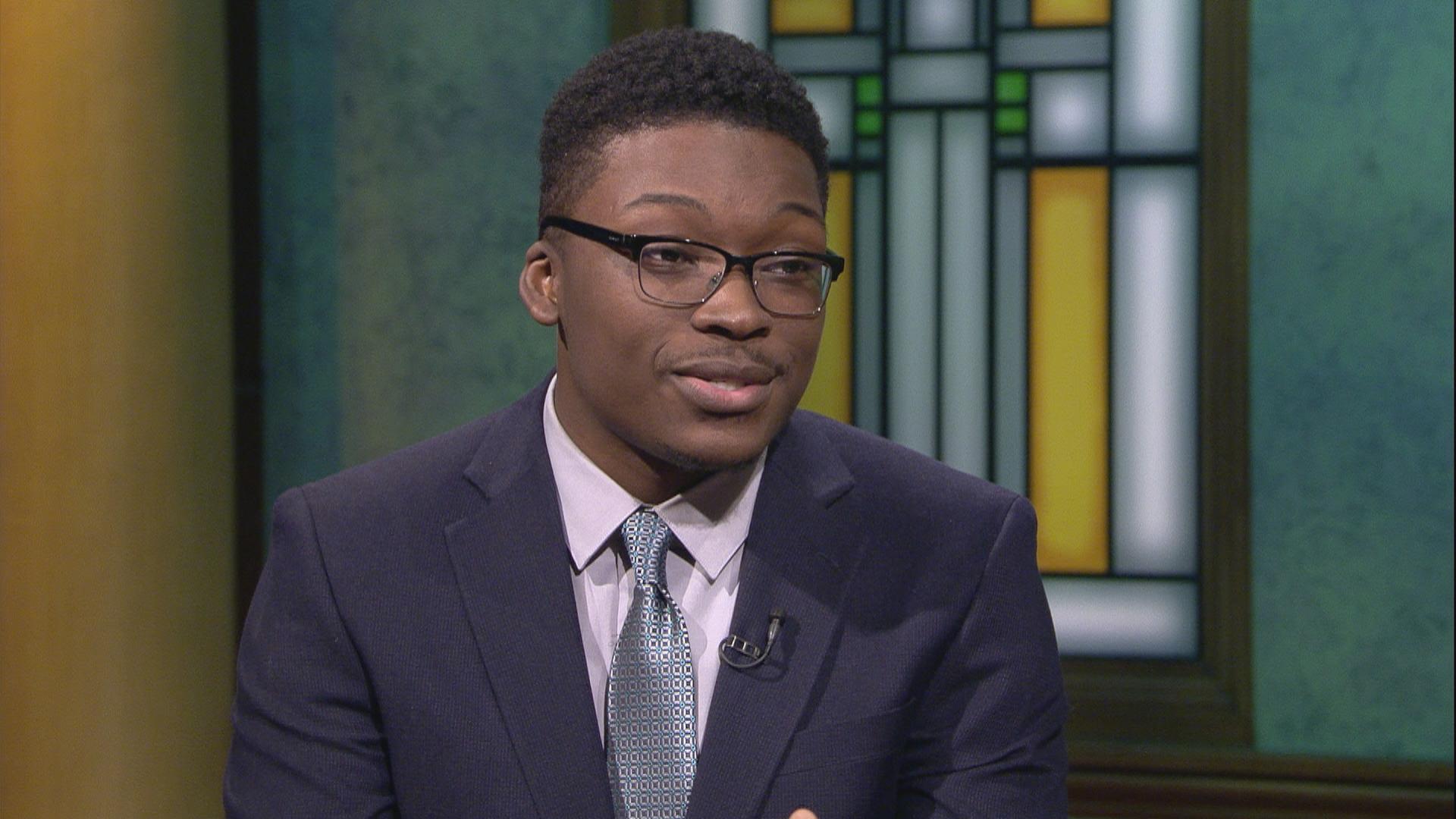 Ja'Mal Green talks about his mayoral bid on "Chicago Tonight" on April 24, 2018.
Activist and entrepreneur Ja'Mal Green has dropped out of the race to become Chicago's next mayor. His departure brings to 17 the number of candidates vying for the seat.
"After speaking with advisors and family over the holiday, today I am humbly stepping aside and withdrawing from the race completely," Green, 22, said Monday in a statement to supporters.
According to the statement, the reasons behind the decision include a challenge to Green's nominating petitions by mayoral candidate Willie Wilson and a mishap with the city's Board of Election Commissioners.
"Over the past few weeks, we have been dragged through a challenge process that I wouldn't wish on any campaign. After collecting over the required number of signatures, the board of elections lost our petition sheets and claimed they accidentally gave me someone else's," Green said in the statement.
"The board of elections hires Madigan's helpers and many who are unequipped to make decisions that affect major races. They said my own mother signature was not her signature on my petition," he said.
Jim Allen, spokesperson for the elections board, said he was not aware of the allegations, which he characterized as false.
"The board of elections didn't challenge him," Allen said, adding that Green was instead challenged by Wilson's campaign advisor, former state Sen. Rickey Hendon.
Green announced his run for mayor April 18, becoming the youngest candidate to run for the office. At the time, Mayor Rahm Emanuel had not yet announced his decision to not run for re-election – a move that opened the candidate floodgates.
Green made headlines in 2016 when he had his own run-in with the police as one of a group of 19 arrested at an anti-police brutality event at the Taste of Chicago. He plead guilty to resisting arrest. Felony charges alleging he struck a police officer were later dropped.
---
Related stories:
Ja'Mal Green: 22-Year-Old Activist Sets Sights on City Hall
Mayor's Race: Lesser-Known Candidates Face Steep Climb
Major Candidates for Mayor Haven't Released Their Tax Returns. Why Not?
---