The majority of candidates running for mayor of Chicago have not yet released their tax returns – and some may not at all.
"Tax returns are like doing a financial MRI," candidate Paul Vallas said at a press conference Thursday at Chicago City Hall. "If you really want to see how they made their money, what they do, who they made their contributions to, etc., ... tax returns reveal a lot."
Vallas, who has shared his 2014-2017 full tax returns with "Chicago Tonight," is calling on all other candidates to follow suit.
"This is no time for a mayor to be veiled in secrecy. Chicagoans need to know that their leader is being honest and open and fully aligned with the voters. It's not an option. Mayoral candidates need to make their tax returns public or voters should assume that they have some bad things to hide," Vallas said.
There's no law requiring candidates to release their tax returns, though it is a tradition. Candidates are required to file financial interest statements, though those are generally sparse on details.
Lori Lightfoot called releasing tax returns a "time-honored requirement for candidates for public office."
"Especially in the world of Trump, releasing tax returns allows the public to take its measure of whether candidates have disqualifying conflicts of interest," she said in a statement. "It's unacceptable for someone who wants to be mayor of the third-largest city in the country to resist transparency, including resisting releasing tax returns, especially given our history of elected officials enriching themselves at the expense of the public."
The Chicago Tribune reports that candidates who have held public positions complied with its request for tax forms, including Dorothy Brown, Toni Preckwinkle, Susana Mendoza, Lightfoot and Vallas; Gery Chico released partial returns.
Most of those candidates have also promised to give the same forms to "Chicago Tonight."
Others, including Bill Daley and Ja'Mal Green, say they will release their returns but have not yet.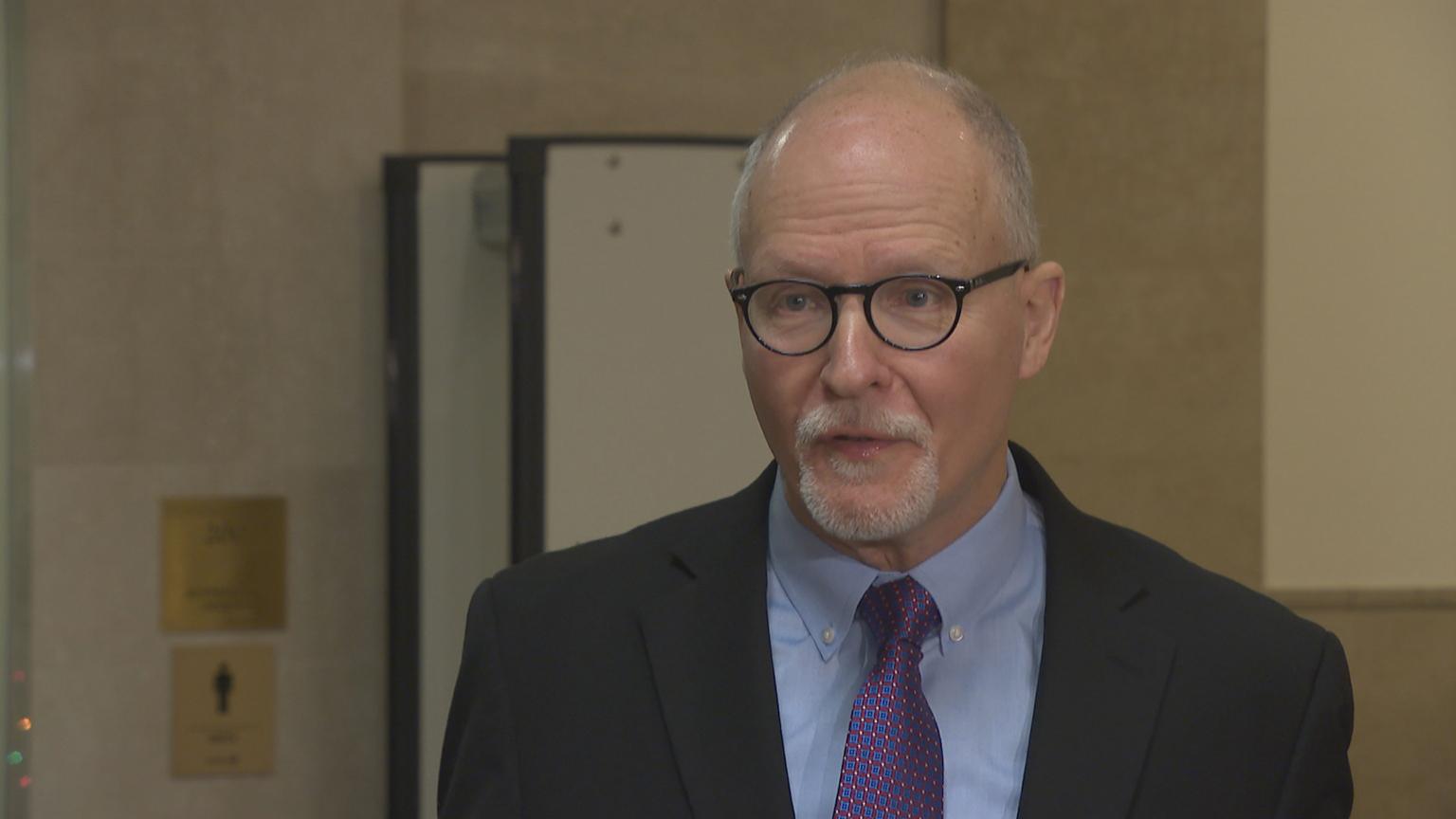 Chicago mayoral candidate Paul Vallas wants candidates to release their tax returns. "You've got 'em. You filed 'em, you submitted 'em. Just release 'em," he said Thursday, Dec. 20, 2018.
Like Green, Neal Sales-Griffin's campaign said it is busy fighting a petition challenge; Sales-Griffin's spokeswoman said in lieu of formal returns, his 2017 earnings can be found on the 990 forms filed by the nonprofits CodeNow, the University of Chicago and Northwestern University.
But others have not committed to any public release of their returns, including Amara Enyia, Jerry Joyce, Garry McCarthy and Willie Wilson.
Enyia's campaign said she will address the issue at an event planned for Dec. 29 and offered a statement questioning the validity of tax returns as a sign of a candidate's financial management skills; a spokeswoman said the requirement of making tax returns public favors the wealthy while putting others in compromising positions.
Vallas pushed back on that reasoning.
"I released mine and I don't have a lot of money," he said. "It doesn't cut it. This is the big leagues and, I mean really, there's all sorts of excuses. That excuse stretches the imagination."
Wilson, who called Thursday for Mayor Rahm Emanuel to hold off on a planned $8.7 billion expansion and upgrade of O'Hare International Airport, said President Donald Trump should release his returns first. (On that airport expansion, Wilson says wait until he's mayor, so he can be sure there is no corruption and so that the wealth from contracts tied to the project can be spread throughout the city.)
Wilson is a wealthy businessman who frequently hands out cash, and said were he to make his tax forms public they would show he gives the most to charity.
But he appeared wary of sharing the paperwork that would prove it.
"I guarantee you, if something was wrong with my taxes, that Internal Revenue would have me hanging up on State Street, upside down," Wilson said.
While saying he does not want to make it an issue of race, Wilson said he grew up in the era of Jim Crow and "there's not one, not one African-American organization that any white person in America would give (their) taxes to. Not one."
Follow Amanda Vinicky on Twitter: @AmandaVinicky
---
Related stories:
Major Candidates for Mayor Haven't Released Their Tax Returns. Why Not?
Spotlight Politics: Preckwinkle Drops Petition Challenge
Mayor's Race: Lesser-Known Candidates Face Steep Climb
---