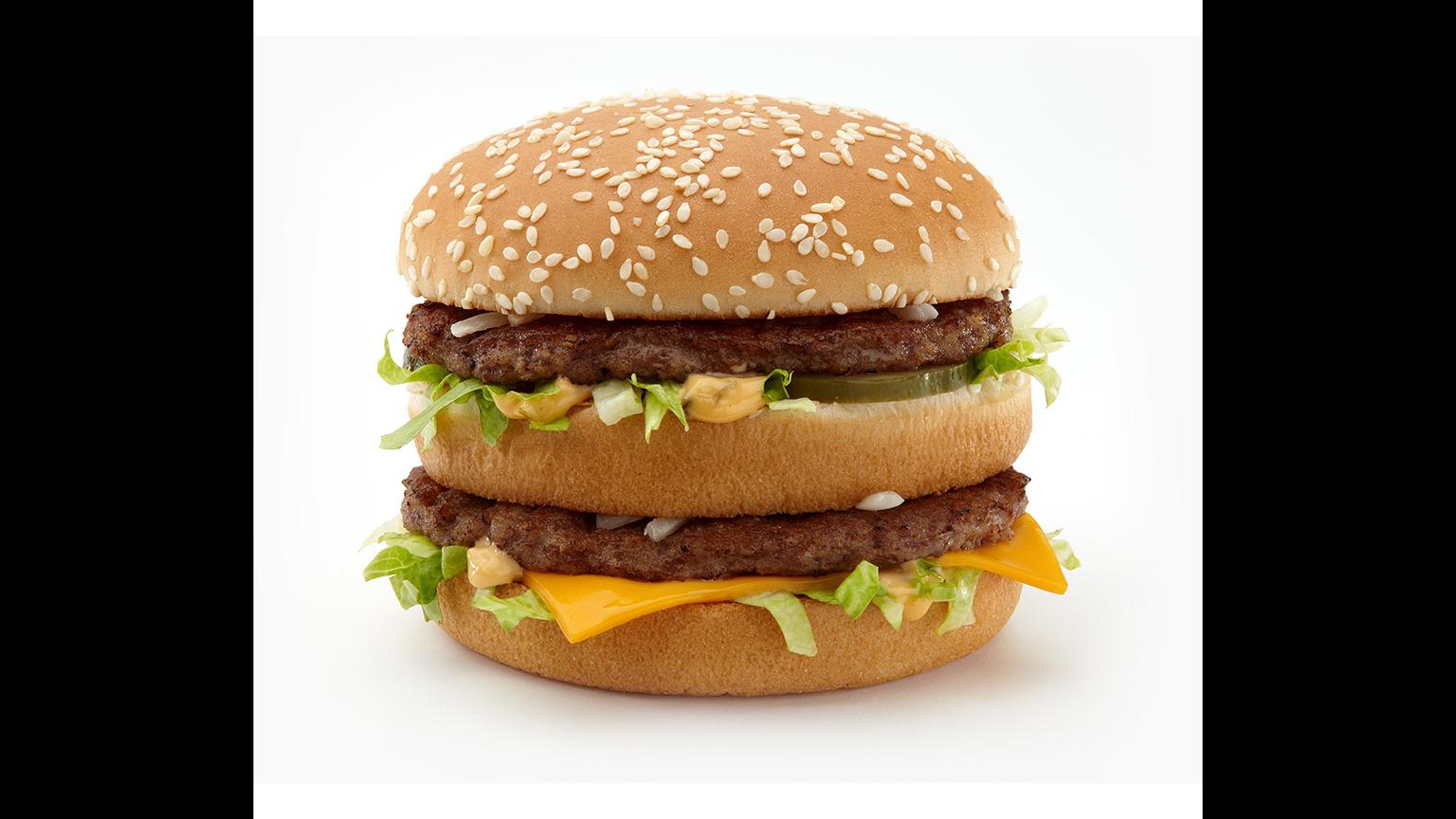 (Courtesy of McDonald's)
After years of pressure from public health advocates, McDonald's on Tuesday announced a new plan to reduce the use of antibiotics in its beef products, which experts say can fuel drug-resistant bacteria that is dangerous to humans.
The Chicago-based burger chain had previously pledged to work toward limiting the use of antibiotics that are medically important to humans in its cattle and pigs. But the company had not committed to a timeline or specific metrics for achieving the goal.
In an announcement Tuesday morning, McDonald's unveiled its new policy, stating that it will immediately begin evaluating antibiotic use in its 10 biggest beef-sourcing market countries, which include the U.S., Canada and the United Kingdom. The company plans to establish market-specific reduction targets by 2020.
McDonald's says it is "committed to reducing the need for antibiotics in food animal production," and that it prefers to source its meat through "progressive farming practices" that adhere to standards for preventive medicine and farm hygiene.
"As one of the world's largest food companies we will use our scale for good, partnering with industries in transparent conversation to advance practices related to use of antibiotics and susceptibility testing," the company said in a press release. 
The new policy comes three years after advocates in Illinois and elsewhere began pushing McDonald's to phase antibiotics out of its meat supply chain.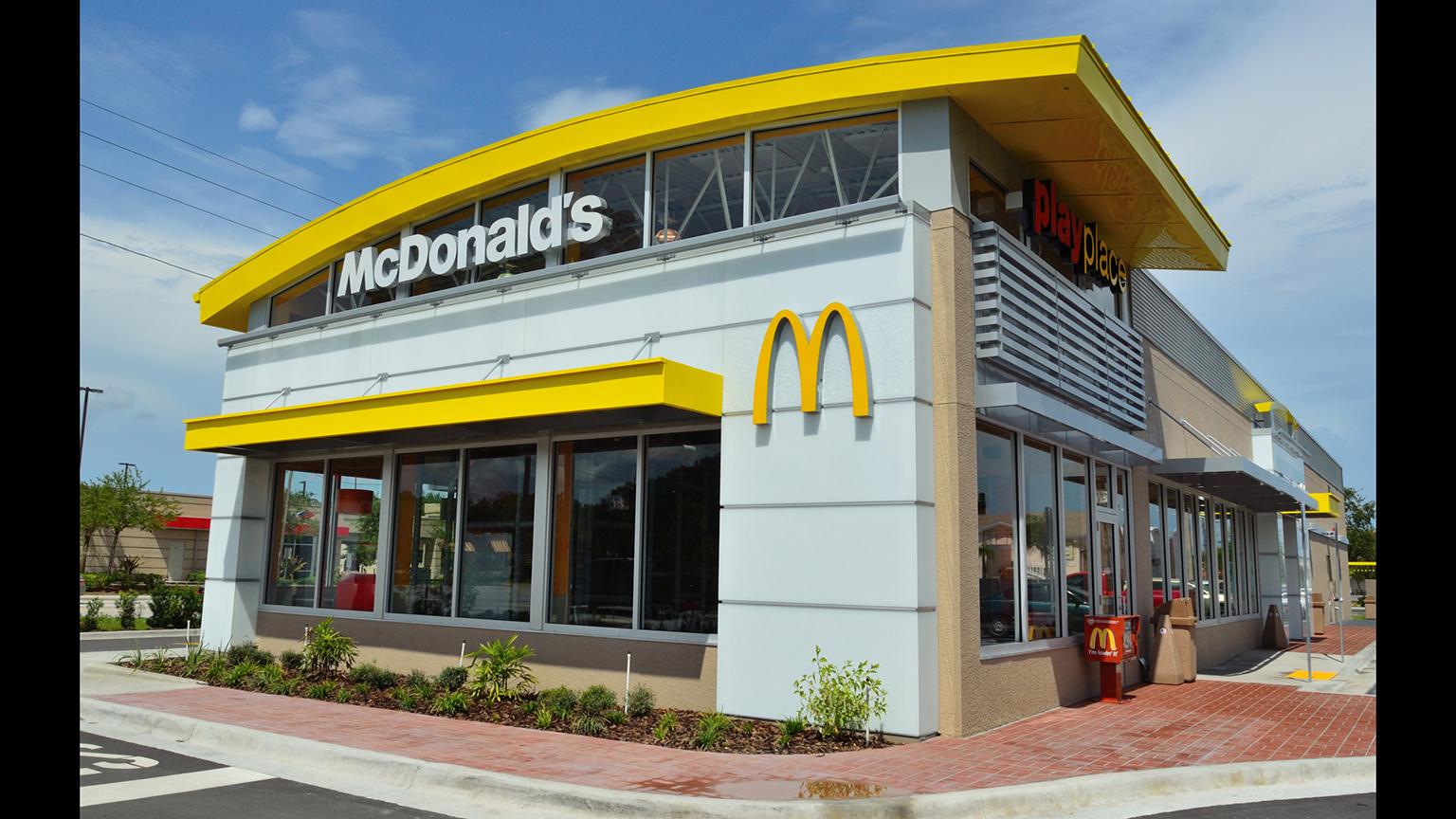 (Courtesy of McDonald's)
According to the World Health Organization, the routine use of antibiotics on animals that aren't sick leads to drug-resistant bacteria that can have deadly consequences for humans.
Each year, millions of Americans get sick with antibiotic-resistant infections, and at least 23,000 of them die as a result, according to the U.S. Centers for Disease Control and Prevention.
Despite the health risks, an estimated 70 percent of antibiotics used to fight human infections and during invasive procedures in the U.S. are sold for use on farms, according to the Food and Drug Administration.
As the largest beef purchaser in the U.S., McDonald's new policy could spark an industry-wide shift to keep antibiotics out of meat products, said Abe Scarr, director of the Illinois chapter of the U.S. Public Interest Research Group, in a statement.
"The Golden Arches just set a gold standard for responsible antibiotic use in meat production," Scarr said in a statement. "We can't afford to misuse these precious medicines. Otherwise, we lose our ability to treat life-threatening infections."
Illinois PIRG and the Antibiotics off the Menu coalition have been working since 2015 to get McDonald's to cut antibiotic use in its meat supply chain.
In 2016, McDonald's became the first major fast-food chain in the U.S. to stop serving chicken raised with medically important antibiotics. Since then, 14 of the top 25 restaurant chains in the U.S. have committed to no longer sourcing chicken raised with such antibiotics, according to a report by U.S. PIRG.
Some companies, including Chipotle, Subway and Panera Bread, have stopped using any type of meat raised with medically important antibiotics, or are in the process of doing so.
In January, more than 80 health, environmental and consumer groups joined Illinois PIRG in calling on McDonald's to join those companies by cutting antibiotic use in its beef and pork products. And in May, the groups delivered 150,000-plus signed petitions to McDonald's headquarters in Chicago during the company's annual shareholder meeting.
The fast food chain's new beef policy comes as Illinois lawmakers consider proposed legislation that would limit the use of antibiotics in food-producing animals, in part by requiring that licensed veterinarians prescribe antibiotics to animals – and only after visiting their farms. 
Contact Alex Ruppenthal: @arupp | [email protected] | (773) 509-5623
---
Related stories:
Group Calls on McDonald's to Honor Vow for Antibiotic-Free Beef, Pork
---