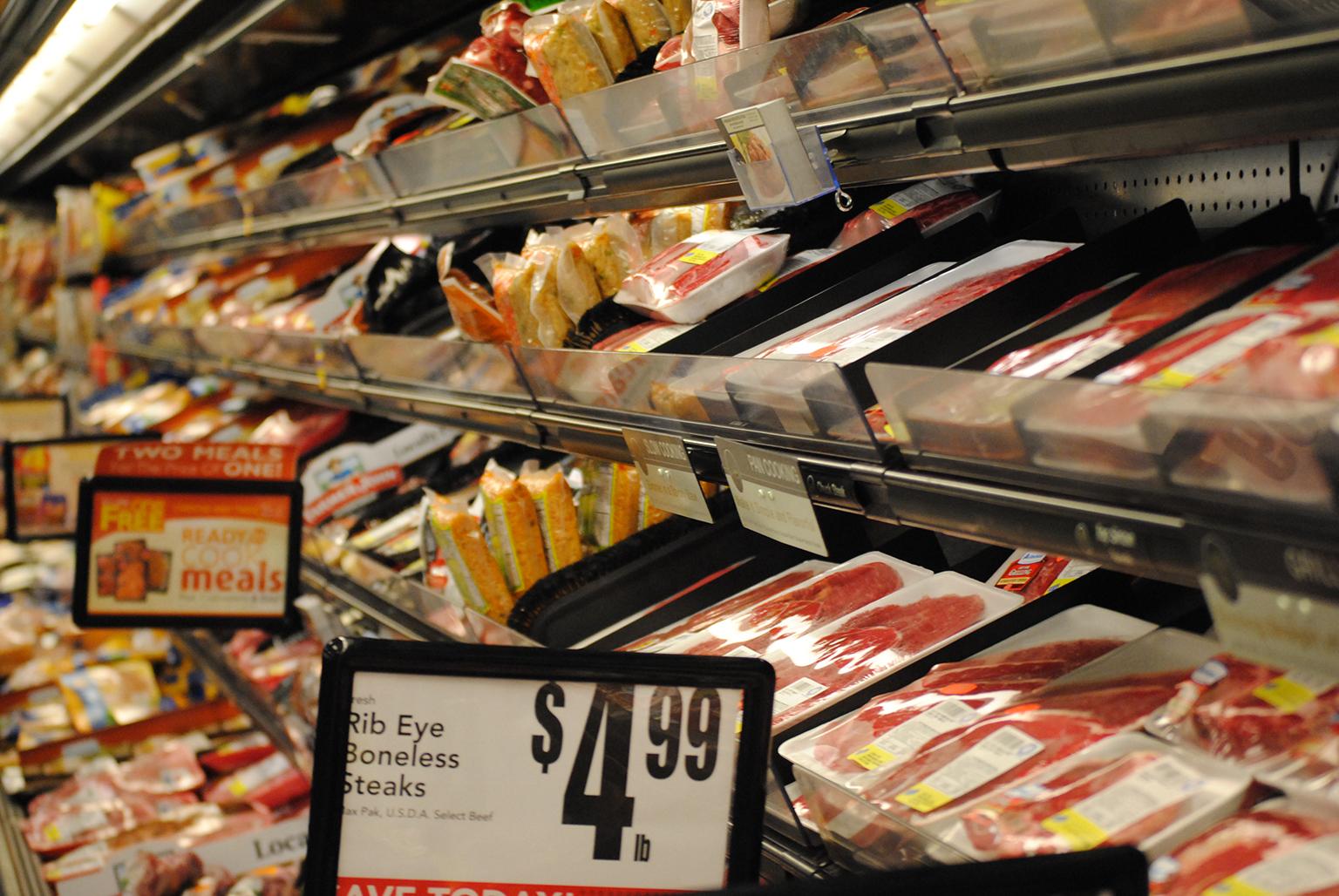 (Anthony Albright / Flickr)
Medical professionals and public health advocates in Illinois are calling on state lawmakers to pass legislation ending what they say is a "reckless overuse" of antibiotics in meat-producing animals.
Speaking after the Illinois Senate's Agriculture and Public Health committees held a hearing on the issue Wednesday, advocates repeated a decades-old warning from the World Health Organization that the routine use of antibiotics on animals that aren't sick leads to drug-resistant bacteria that can harm – and even kill – humans.
According to the U.S. Centers for Disease Control and Prevention, millions of Americans get stick with antibiotic-resistant infections each year, and at least 23,000 of them die as a result.
"Antibiotics are a precious resource," said Dr. Sameer Patel, director of antimicrobial stewardship at the Ann & Robert H. Lurie Children's Hospital of Chicago, in a statement. "Physicians, veterinarians and farmers all should do their part to make sure these life-saving medications remain effective."
Despite the inherent risks, an estimated 70 percent of antibiotics used to fight human infections and during invasive procedures in the U.S. are sold for use on farms, according to the Food and Drug Administration.
To curtail the problem, a number of states have passed laws restricting the use of antibiotics in food-producing animals. Illinois could be next.
Under a bill introduced earlier this year by state Sen. Daniel Biss, D-Evanston, a licensed veterinarian would need to prescribe antibiotics to animals after visiting their farms.
"We must do everything in our power to combat the growing public health threat of antibiotic-resistant superbugs," Biss said in a statement, "starting with the most egregious misuse of these drugs – the entirely unnecessary overuse of antibiotics on industrial farms."
Advocates say the bill would serve to further restrict antibiotic use for animals on the nearly 20,000 Illinois farms with beef cattle, hogs or pigs.
"When someone in my family gets sick, I want to be confident in the medicine we have to treat them," said Abe Scarr, director of the Illinois chapter of the U.S. Public Interest Research Group, in a statement. "It's time to end this reckless overuse of antibiotics that puts all of our families, and future generations' health, at risk."
Biss' bill was assigned to the state Senate's Agriculture committee earlier this year, and no vote has been taken.
Advocates said legislators plan to reintroduce the bill when the new legislative session starts in January.
Contact Alex Ruppenthal: @arupp | [email protected] | (773) 509-5623
---
Related stories: