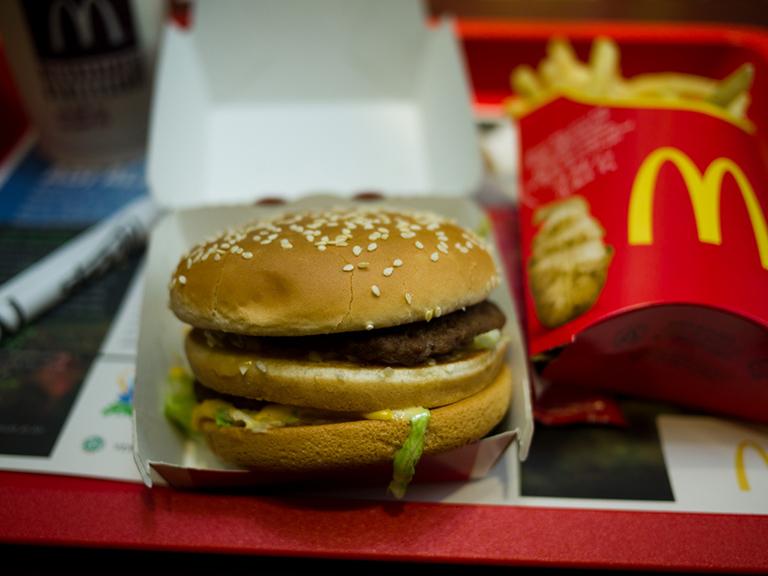 (R4vi / Flickr)
An Illinois consumer and public health advocacy group is calling on McDonald's to commit to a timeline for phasing out antibiotics from its beef and pork products, which health experts say can fuel drug-resistant bacteria that's dangerous to humans.
The Chicago-based fast food chain announced last year that it would work toward limiting the use in cattle and pigs of antibiotics that are medically important to humans. But the company did not set a target date or other metric for achieving its goal, at least not publicly.
As the world's largest burger chain and the biggest purchaser of beef in the U.S., McDonald's has an outsize influence on farming practices.
"If we can get them to change their purchasing practices, that will lead to significant changes in the marketplace," said Abe Scarr, director of the Illinois PIRG Education Fund, the state chapter of the U.S. Public Interest Research Group.
Earlier this month, Scarr and several colleagues held signs outside a McDonald's in the Loop as part of an event to educate the public about the dangers of antibiotic-resistant bacteria and McDonald's role in how antibiotics are used in meat products. 
Organizers from Illinois PIRG hold signs outside of a McDonald's in the Loop earlier this month. (Supreet Muppa / Illinois PIRG)
In the U.S., an estimated 70 percent of antibiotics used to fight human infections and during invasive procedures are sold for use on farms, according to the Food and Drug Administration.
Experts from the World Health Organization and American Academy of Pediatrics have for years warned that the routine use of antibiotics on animals that aren't sick leads to drug-resistant bacteria that pose a threat to human health.
Each year, millions of Americans get sick with antibiotic-resistant infections, and at least 23,000 of them die as a result, according to the U.S. Centers for Disease Control and Prevention. A recent study estimates that by 2050, drug-resistant bacteria could kill more people worldwide than cancer kills today.
"As a doctor, I need to know that the antibiotics I prescribe will work," said Sameer Patel, director of the Antimicrobial Stewardship Program at Chicago's Ann & Robert H. Lurie Children's Hospital, in a statement provided by Illinois PIRG. "The best way to combat resistance is to use antibiotics as a precious resource – use it for patients who need them and not for those who don't. Routine, excessive and unmonitored antibiotic use in animals for food production further increases the threat of antibiotic resistance and limits the effectiveness of antibiotics."
The FDA recently announced that sales of medically important antibiotics for food production decreased from 2015 to 2016, the first decline in year-to-year sales on record.
In 2016, McDonald's became the first major fast-food chain in the U.S. to stop serving chicken raised with medically important antibiotics. Since then, 14 of the top 25 restaurant chains in the U.S. have committed to no longer sourcing chicken raised with such antibiotics, according to a report by U.S. PIRG. 
Some companies, including Chipotle, Subway and Panera Bread, have stopped using any type of meat raised with medically important antibiotics, or are in the process of doing so.
If McDonald's joins them, Scarr said it would have a significant effect on the market for beef and pork, as it did when the company changed its practices on sourcing chicken.
"It's definitely a step in the right direction and gives us hope that at least in the U.S. they'll be able to do the same with [beef and pork]," Scarr said. "We see our role as pushing them along and giving them a reason to do it sooner rather than later. And of course Chicago is important because McDonald's headquarters is moving into the West Loop."
FDA data shows that chicken accounts for 6 percent of meat sales with medically important antibiotics, while beef and pork accounts for 43 percent and 37 percent, respectively. 
McDonald's had not responded to a request for comment.
Contact Alex Ruppenthal: @arupp | [email protected] | (773) 509-5623
---
Related stories: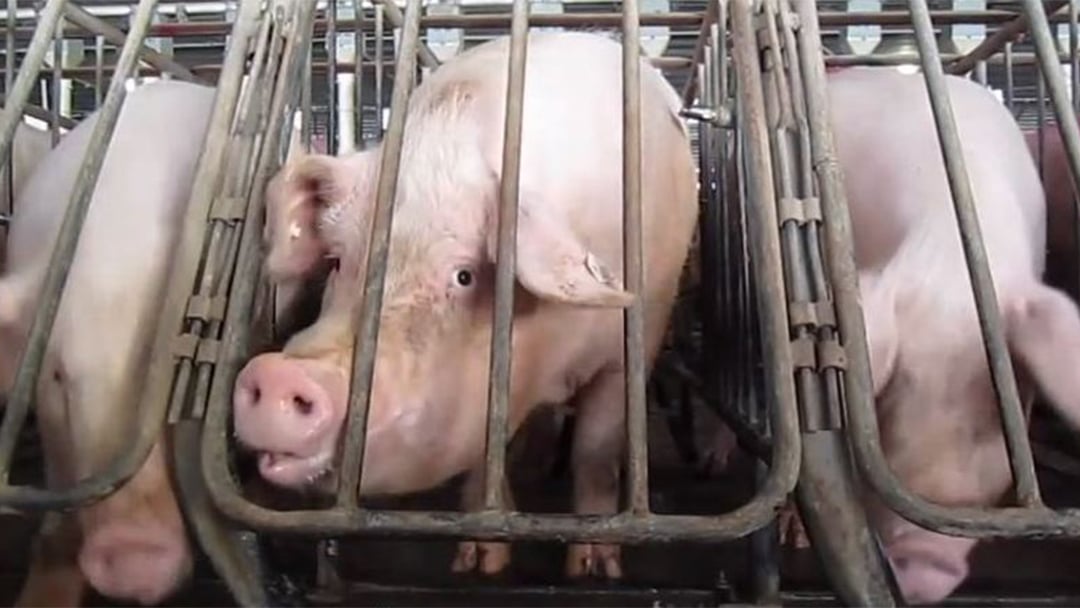 Petition Targeting Trader Joe's 'Inhumane' Pork Suppliers Gains Traction
Jan. 23: The group Crate Free Illinois is calling on Trader Joe's to stop purchasing pork from suppliers that use gestation crates, tight metal stalls that keep pigs in one position for the majority of their lives.
---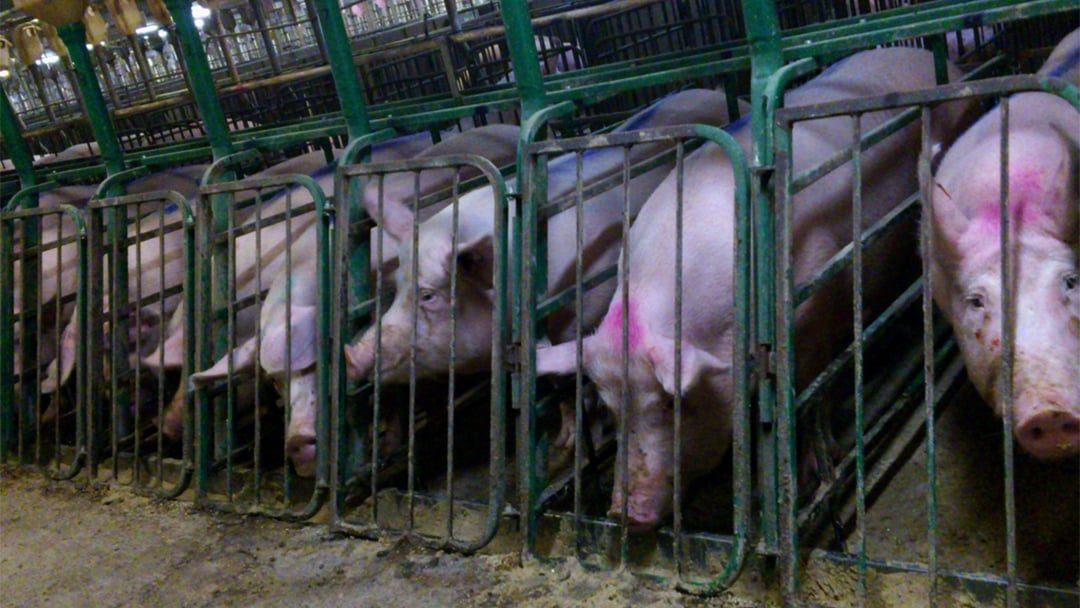 New Group to Promote Humane Farming, Expose Animal Cruelty in Illinois
Aug. 16: Illinois farmers and animal welfare experts say they will promote farms where animals are raised humanely, following a Chicago Tribune investigation last year on the state's biggest pork companies.
---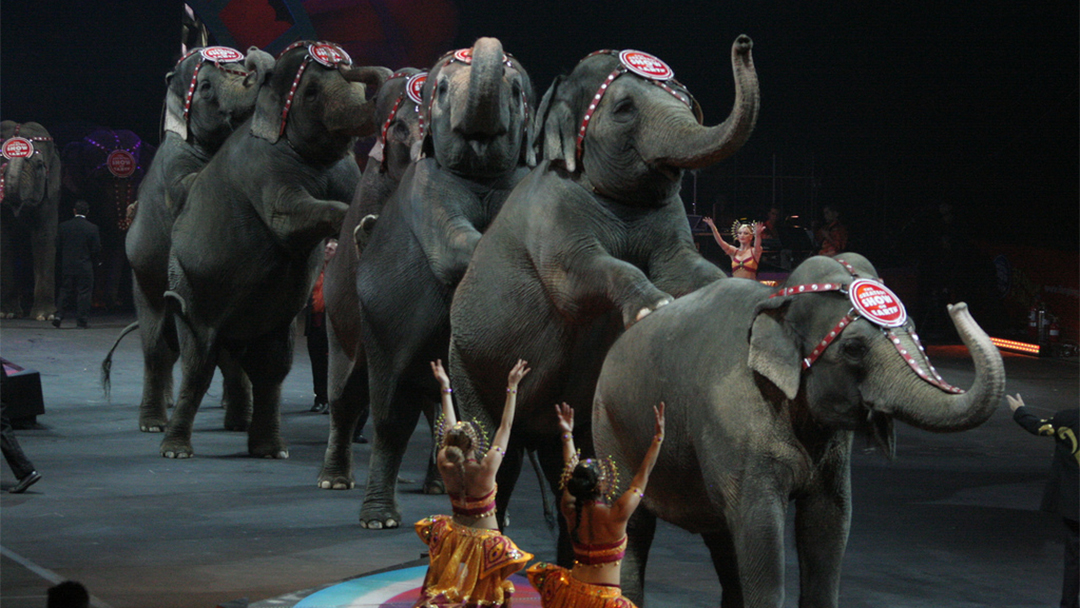 Circus Elephants to Take Final Bow in Illinois
Aug. 14: Illinois will become the first state to ban the use of elephants in circuses and other traveling exhibitions, putting an official end to a practice that animal rights activists have been protesting for decades.
---