Almost 30 years after it premiered in London, the mega-musical "Miss Saigon" is still captivating audiences around the world, including in Chicago, where a new touring production has arrived at the Cadillac Palace Theatre.
The show is a modern retelling of the "Madama Butterfly" story. In this version, an American soldier and Vietnamese woman are the star-crossed lovers who meet as the tragic war in Vietnam reaches its cataclysmic end.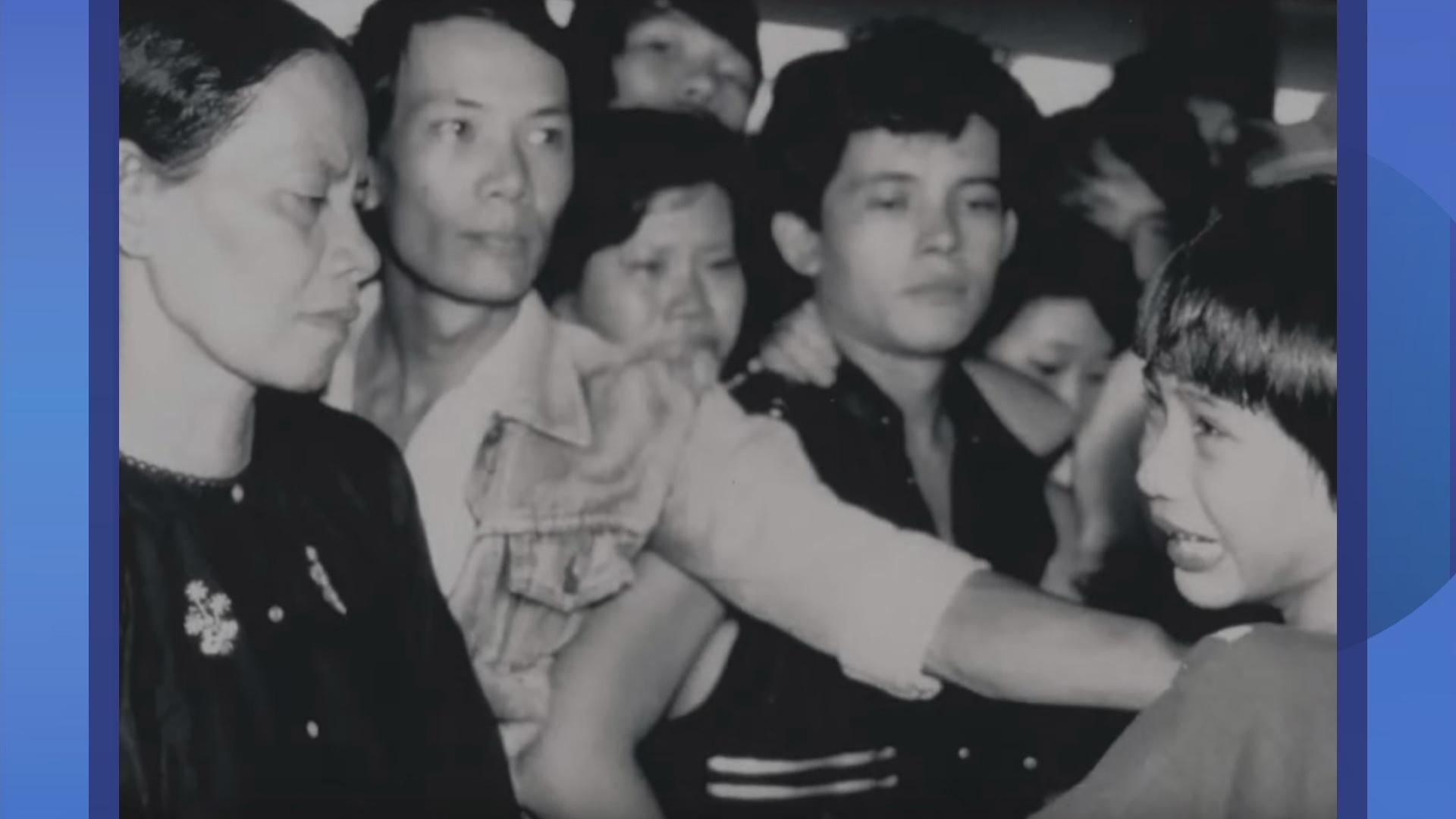 Tony Award-winning composer Claude-Michel Schonberg said it was this photograph of a Vietnamese woman sending her daughter to live with her American father that inspired him to write the musical.
We're joined by three of the stars of this new tour: Emily Bautista, who plays the role of Kim, the teenage orphan who meets the American GI; Anthony Festa, who plays the GI, Chris, who leaves Saigon as the city falls to the Viet Cong and also leaves Kim pregnant; and Chicago actress Christine Bunuan, who plays Gigi, described as a "hardened stripper."
Video: Christine Bunuan and Emily Bautista perform "The Movie in My Mind" by Schönberg, Boubill and Maltby.
---
Related stories:
'Hello, Dolly!' Still Leads the Parade of Musicals in the Key of Joyful Escapism
American Blues Theater's 'Buddy Holly Musical' Tops 2018 Equity Jeff Awards