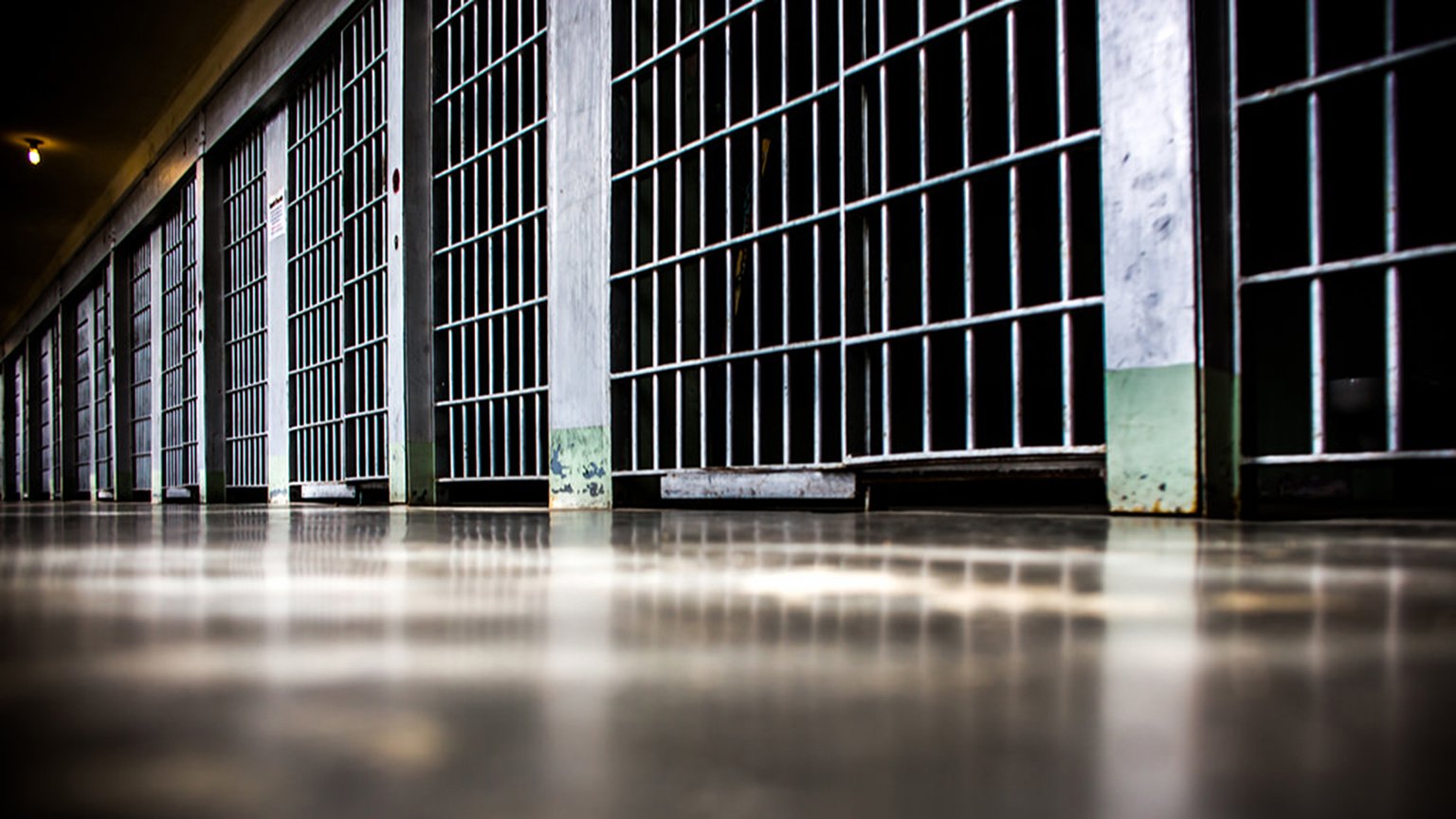 (Thomas Hawk / Flickr)
A former Chicago resident who spent a decade in prison after being wrongfully convicted of the 2000 shooting death of an off-duty Cook County Sheriff's deputy is suing the city and nine Chicago Police officers, claiming they fabricated and withheld evidence to ensure his conviction.
Attorneys for Bernard Mims filed a federal lawsuit last week accusing the officers of "engineer(ing) a case" against their client for the October 2000 murder of Dwayne Baker, who was gunned down outside a South Side apartment building by members of the Black Disciples gang after being mistaken for a member of the rival Gangster Disciples.
Mims claims the defendants relied on witness identifications they knew to be false and covered up the involvement of the actual gunman and others in order to "protect confidential informants who were providing them with intelligence related to illegal gang activity."
"To further their objective the Defendant Officers withheld exculpatory evidence, manipulated witnesses, and misdirected the investigation away from the individuals the Defendant Officers knew to be the likely perpetrators," Mims' attorneys state in a 26-page complaint filed Friday. "As a result, Plaintiff was prosecuted for a crime in which he had no involvement."
Read the full complaint here.
Baker, 33, was standing along with two other sheriff's deputies outside the Rosenwald apartment building in the Grand Boulevard neighborhood when a gunman began firing an "assault-type rifle" toward them from the driver's side of an SUV. Baker was shot and killed and another woman on the scene was struck in the leg and injured.
Police officers investigating the shooting believed Baker was not the intended victim, but was mistaken for a high-ranking member of the Gangster Disciples who had entered the apartment building minutes before the shooting.
Several witnesses saw the incident, but no one could identify the gunman and the shooting remained unsolved for years before Mims was arrested and charged with first-degree murder in 2004. But that arrest relied on the strength of two witnesses whose recollections of the shooting conflicted with initial police reports.
One man told police he saw the shooter walk up to Baker and shoot him as he lay on the ground. Another said she saw the gunman firing from the rear passenger side of the SUV. Both identified Mims out of a photo lineup.
The stories came more than a year after the shooting and weren't corroborated by anyone else on the scene. But police relied on those statements and allegedly ignored evidence pointing to members of the Black Disciples because they didn't want to "compromise their informants" within the gang who they believed were actually responsible for Baker's death.
Mims opted for a bench trial, which began in May 2006. He had actually been shot himself only days before Baker's death, and his attorney argued at trial that Mims was bedridden while recovering at home on the day of the murder. No physical evidence connected Mims to the shooting, but because the two witnesses identified him as the shooter, he was found guilty and sentenced to 95 years in prison.
It wasn't until eight years later that Mims' new attorney filed a post-conviction petition that sought to have the conviction vacated, claiming Mims' trial attorney had also been representing a member of the Black Disciples who allegedly took part in the shooting, but never disclosed this fact to his client or the judge.
In 2015, the Cook County State's Attorney's Conviction Integrity Unit began re-investigating Baker's death and in October 2016, Mims' conviction and sentence were vacated. He later applied for and received a certificate of innocence from the state.
"As a direct and proximate result of Defendants' intentional, bad faith, willful, wanton, reckless, and/or deliberately indifferent acts and omissions, Plaintiff was incarcerated 4,860 days for a crime he did not commit," the complaint states.
Since his release, Mims has been arrested twice – once in 2017 for aggravated battery and again earlier this year for his alleged role in a heroin trafficking and distribution ring in Minnesota.
A spokesman from the city's Law Department said Monday they do not comment on pending litigation.
Contact Matt Masterson: @ByMattMasterson | [email protected] | (773) 509-5431
---
Related stories:
McDonald Cover-Up? How Van Dyke Verdict May Affect Police Conspiracy Trial
How Dana Holland Became the Country's First Double Exoneree
Attorneys to Blanket Chicago Police Stations Saturday Offering Free Aid