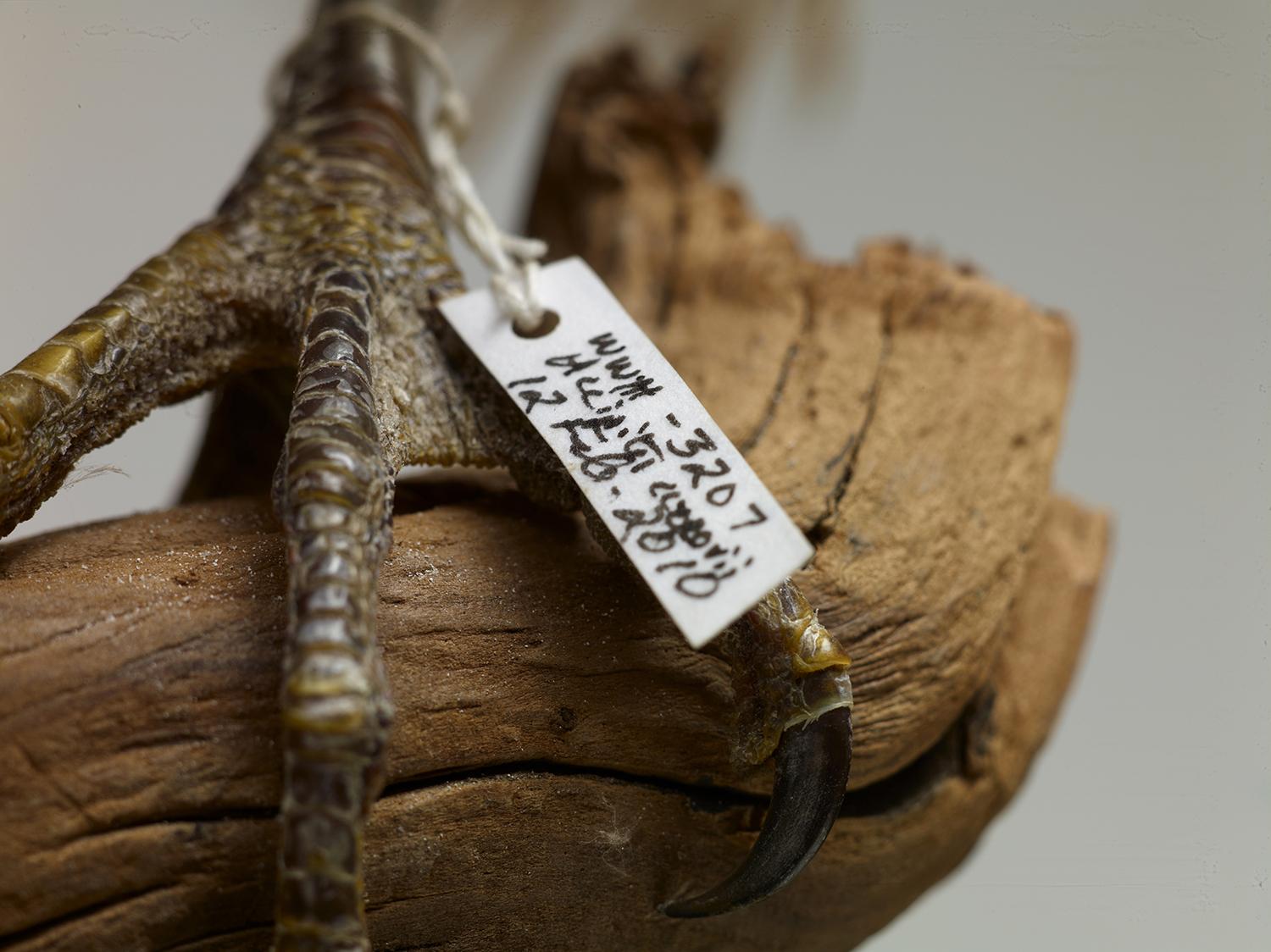 A taxidermy mount of the foot of a Cooper's hawk at the Field Museum (Courtesy The Field Museum)
The Field Museum needs help digitizing its collection of nearly 40 million physical specimens, and there could be something in it for you.
From Thursday through Sunday, volunteers who help Field scientists transcribe labels from its massive collection of fossils, insects, plants and other specimens will receive free admission for the day, along with a free behind-the-scenes tour of the museum.
Field's offer is part of a worldwide digitization movement called WeDigBio, which runs a four-day "global data campaign, virtual science festival and local outreach opportunity" that encourages participants to create digital data about biodiversity specimens.
At the Field, much of the information about its collection is handwritten on century-old labels and field journals. To make the information more easily accessible to Field scientists and researchers around the world, the museum is asking volunteers to help input that data using its web-based archiving system.
Those interested can register on the Field's website.
"There are a range of curation, databasing and digital activities working on a variety of organisms including insects, mammals, ferns, early land plants and tropical flowering plants – something to satisfy everyone's curiosity," said Matt von Konrat, head of the museum's plant collection and the leader of its digitization event, in a statement.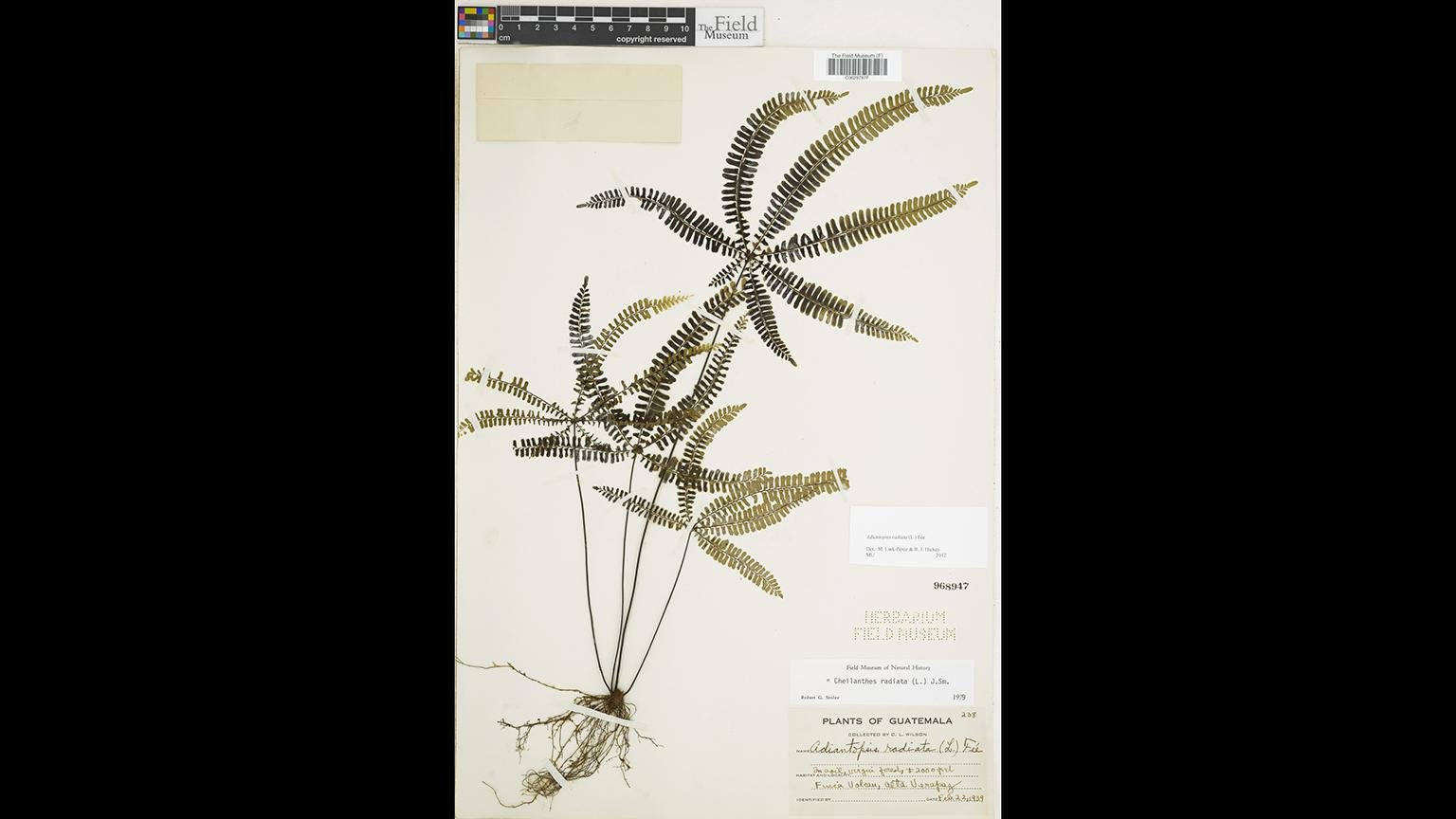 A plant species in the Field Museum's collection (Courtesy Field Museum)
During last year's event, more than 140 volunteers helped digitize nearly 5,000 specimens, von Konrat said.
Can't make it to the museum this weekend? Volunteers can also participate remotely by going to wedigbio.org and spending a few minutes transcribing labels and counting the fruits and flowers visible in plant photos.
"LIttle things like that add up to make a big difference," von Konrat said in a statement.
Contact Alex Ruppenthal: @arupp | [email protected] | (773) 509-5623
---
Related stories:
Field Museum Exhibit to Toast Chicago's Immigrant-Driven Beer History