Tiffany Van Dyke, center, watches as verdicts are read in the murder trial of her husband, Chicago police Officer Jason Van Dyke, on Friday, Oct. 5, 2018. (Antonio Perez / Chicago Tribune / Pool)
A fundraiser started by one of Jason Van Dyke's trial attorneys has raised tens of thousands of dollars for the family of the suspended Chicago police officer in the days following his murder and battery convictions.
As of Monday morning, a GoFundMe campaign has raised more than $43,000 for Van Dyke's wife, Tiffany, and two daughters. The fundraiser – titled "Help support the Van Dyke girls" – has a set goal of raising $100,000.
The campaign was started more than a week ago by Tammy Wendt, one of Van Dyke's trial attorneys, who said the Van Dyke family is "overwhelmed with gratitude" by the response thus far. Wendt said she became friends with the family during what she called a "horrendous injustice."
Van Dyke, 40, was convicted earlier this month of second-degree murder and 16 counts of aggravated battery with a firearm in the 2014 shooting death of black teen Laquan McDonald. In her fundraising plea, Wendt says that verdict "had a devastating impact on our community and law enforcement around the world."
"But this verdict has impacted Jason's wife and two daughters more than words can describe," Wendt said. "Amongst the multitude of struggles she has already faced in the past four years, Jason's wife Tiffany Van Dyke is now left to raise their two children on her own."
Funds raised via the campaign will be used, Wendt says, to help Van Dyke's family cover daily expenses, such as "food, shelter, clothing, school, (and) transportation." Van Dyke was suspended without pay shortly after he was charged with first-degree murder in 2015. He was hired to work as a janitor for the Chicago Fraternal Order of Police the following year while out on bail.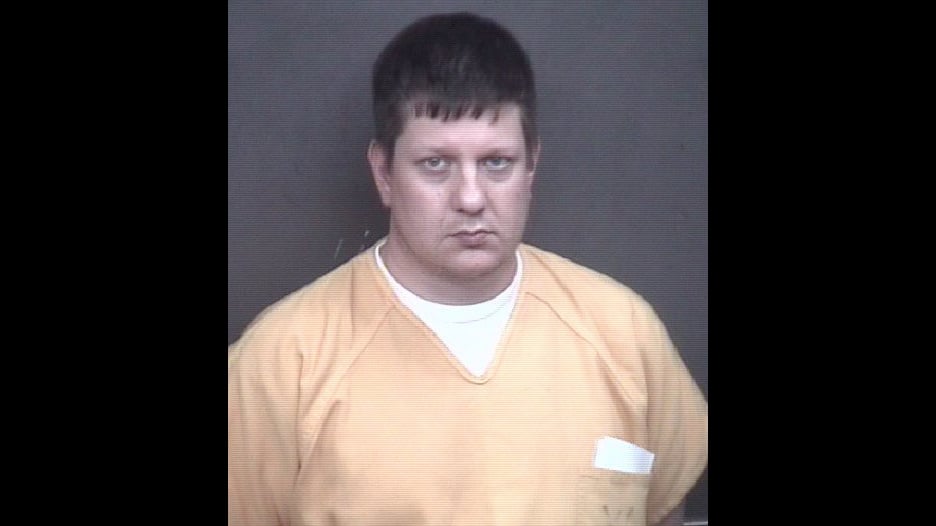 Jason Van Dyke (Photo courtesy Rock Island County Jail)
At sentencing, Van Dyke faces 6 to 30 years in prison on each of the aggravated battery convictions and anywhere from probation up to 20 years on the murder conviction. It remains to be seen if those sentences will be served consecutively or concurrently.
Van Dyke was transferred early last week from the Cook County Jail – where he spent the first three nights following his conviction – to the Rock Island County Jail, located more than 170 miles away. A Cook County Sheriff's spokeswoman said the move was made "in the best interest of his safety."
"Thank you in advance for your support," Wendt wrote, "and please continue to pray for the entire Van Dyke family as they try to come to grips with this devastating loss and adjust to their life that has been unfortunately changed forever."
Van Dyke is due back in court for his first post-conviction hearing Oct. 31.
Contact Matt Masterson: @ByMattMasterson | [email protected] | (773) 509-5431
---
Related stories:
Defense Attorney Daniel Herbert Says Van Dyke Was 'Sacrificial Lamb'
Closing Arguments in Jason Van Dyke Murder Trial Set for Thursday
Jason Van Dyke Takes Witness Stand, Tearfully Recounts Fatal Shooting
Van Dyke Defense Presents Fatal Shooting from Officer's Perspective
Van Dyke Defense Opens with Testimony of Laquan McDonald's Past
A Timeline of the Laquan McDonald Shooting
---