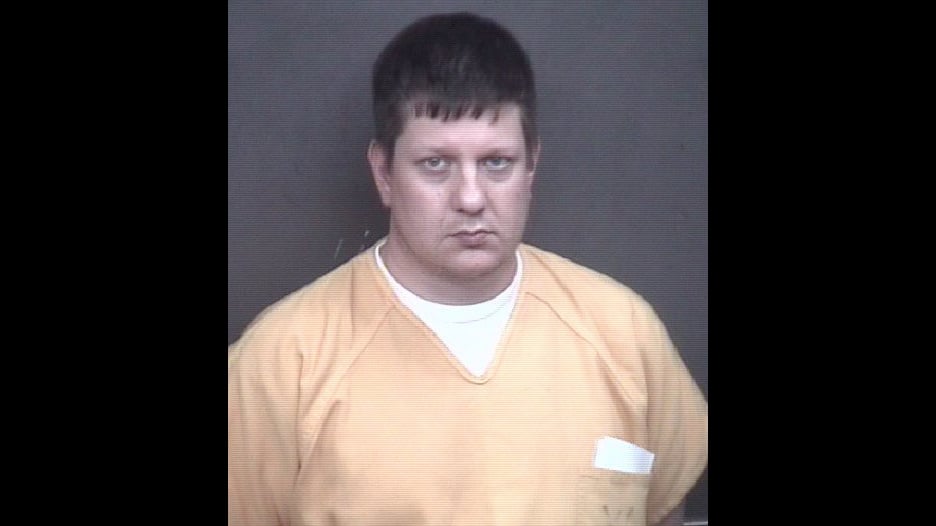 Jason Van Dyke (Courtesy Rock Island County Jail)
Jason Van Dyke may have had an "uneventful" first weekend in Cook County Jail after his second-degree murder conviction last week, but sheriff's department officials on Tuesday confirmed the suspended Chicago police officer has been transferred out of the jail due to safety concerns.
"It was in the best interest of his safety as well as the safety and stability of the jail compound," Cara Smith, Cook County Sheriff Tom Dart's chief policy officer, told Chicago Tonight on Tuesday afternoon.
Van Dyke was moved Tuesday to the Rock Island County Jail, located more than 170 miles away. While there were no incidents reported over the weekend, Smith said the decision was made Tuesday morning to move Van Dyke off-site until he is sentenced.
Van Dyke on Friday was convicted of second-degree murder and 16 counts of aggravated battery with a firearm in the 2014 shooting death of black teen Laquan McDonald. He was first charged in 2015, on the same day dashcam footage of the shooting was released to the public, sparking outrage across the city.
Immediately after the verdict was announced, Cook County Judge Vincent Gaughan revoked Van Dyke's bond and he was taken into jail. He spent the weekend inside the Cermak unit, the jail's onsite infirmary, which Smith said is standard operating procedure for any high-profile detainee.
"They are evaluated like everyone else is," she said. "They get mental health evaluations and a physical. So there were no issues whatsoever over the weekend. Completely uneventful. And then the decision was made this morning that he be transferred off-site."
Van Dyke is one of 45 Cook County detainees who are currently being housed somewhere other than the jail. Smith said there are typically three reasons for this: a detainee is involved in a serious staff assault, they require high-level protective custody, or (as in Van Dyke's case) they are a high-profile detainee.
Van Dyke faces a minimum of six years in prison for the aggravated battery convictions. He could also receive probation or be sentenced to 4 to 20 years in prison on the second-degree murder conviction.
Van Dyke is due back in Cook County court Oct. 31.
Contact Matt Masterson: @ByMattMasterson | [email protected] | (773) 509-5431
---
Related stories:
Van Dyke Prosecutor Joseph McMahon Reflects on High-Profile Trial
'Uneventful' First Weekend in Jail for Jason Van Dyke
Jason Van Dyke Found Guilty of Second-Degree Murder
Police Union President Defends Van Dyke, Vows Appeal
'I Feel That We Gave a Good Verdict': Van Dyke Jurors Speak Out After Trial
---