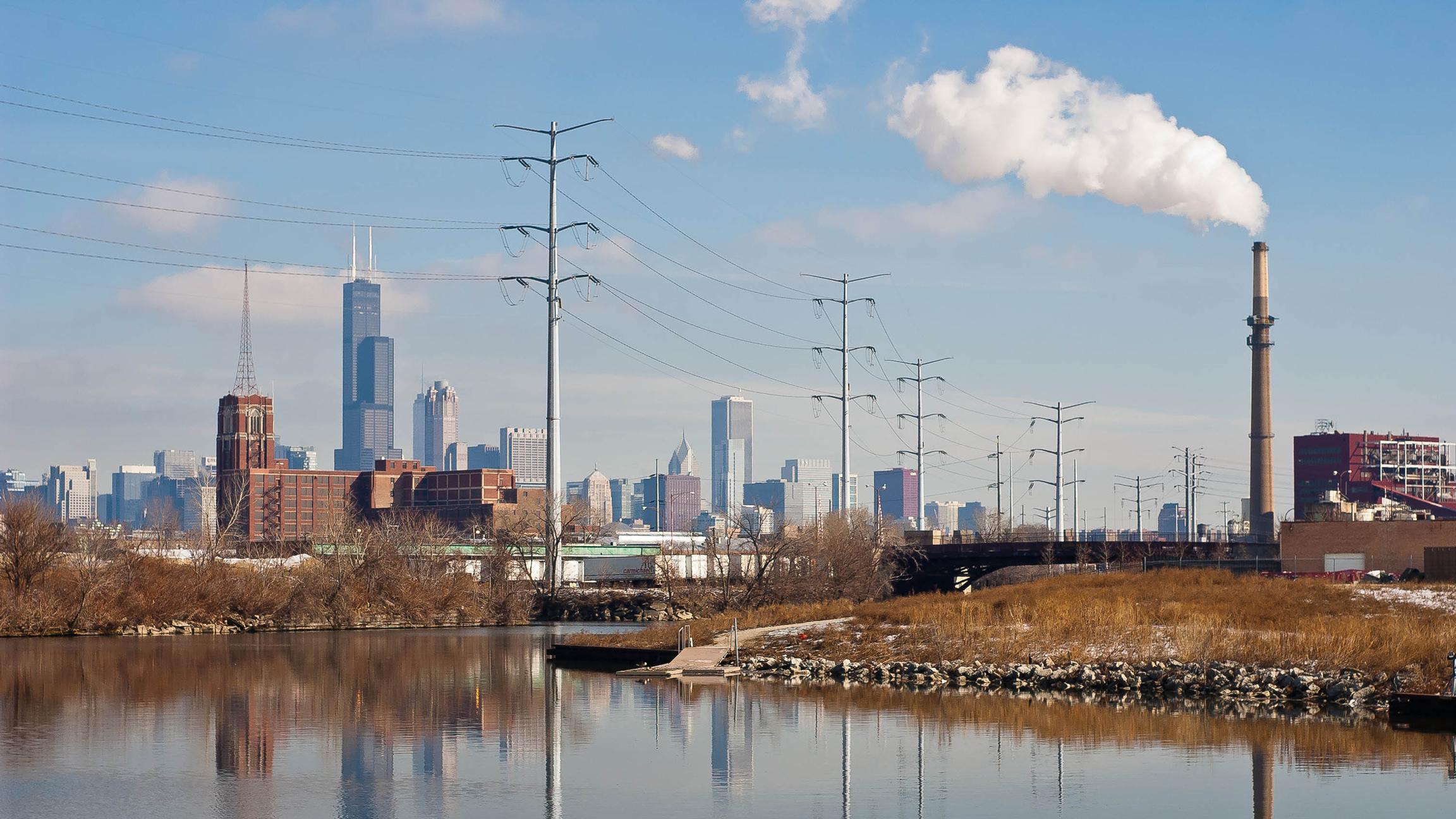 (Jeremy Atherton / Wikimedia Commons)
A group of local public health experts is set to testify at a hearing next week in Chicago on the Trump administration's proposal to dismantle the Obama-era Clean Power Plan, which established the first-ever federal limits on carbon pollution from power plants. The aging plants are a key source of carbon emissions that most scientists agree accelerate climate change.
The Trump-led U.S. Environmental Protection Agency signaled last year that it intended to repeal the Clean Power Plan. The agency later announced that it wanted to replace the plan with a new Affordable Clean Energy rule, which would give states far more power to decide how intensely to regulate existing coal power plants.
The EPA's own analysis found that the proposed rule could lead to the death of hundreds more people per year because of increased emissions from coal-fired plants. Compared to Obama-era pollution limits, the Trump administration's plan would lead to 300 to 1,500 more premature deaths each year by 2030, according to the agency's analysis.
The Clean Power Plan is considered the hallmark of the Obama administration's environmental achievements. Proposed changes to it "have drastic implications for EPA's ability to protect communities from the urgent threat of climate change," said Dr. Sarah Lovinger, executive director of the Chicago Physicians for Social Responsibility, in a statement.
Lovinger is one of at least a handful of Chicago-area health professionals who plan to testify during the EPA's hearing next week on the proposed repeal of the plan. The hearing, which is open to the public, is scheduled for 9 a.m. Oct. 1 at the Ralph Metcalfe Federal Building, 77 W. Jackson Blvd.
Others planning to testify include representatives from the American Lung Association, National Medical Association and several local universities, including the head of the Great Lakes Center for Children's Environmental Health at the University of Illinois at Chicago.
Environmental and public health advocates also plan to hold a downtown rally at noon on the day of the hearing, according to the nonprofit Natural Resources Defense Council.
"Make no mistake, this [plan] serves a single purpose – as a shell for the [Trump] administration's relentless attempts to bail out the failing coal industry," said Samantha Williams, Midwest director of the Natural Resources Defense Council's Climate and Clean Energy Program, in a recent blog post.
Earlier this year, Mayor Rahm Emanuel joined more than 230 mayors in formally opposing the Trump EPA's plan to repeal the Clean Power Plan.
Illinois Attorney General Lisa Madigan is part of a group of 25 states, counties and cities seeking to defend the plan in the legal system. Last month, Madigan said she would challenge the Trump administration's proposed replacement plan in court if it is adopted.
Contact Alex Ruppenthal: @arupp | [email protected] | (773) 509-5623
---
Related stories:
Emanuel, Mayors Send Letter to EPA Opposing Repeal of Clean Power Plan