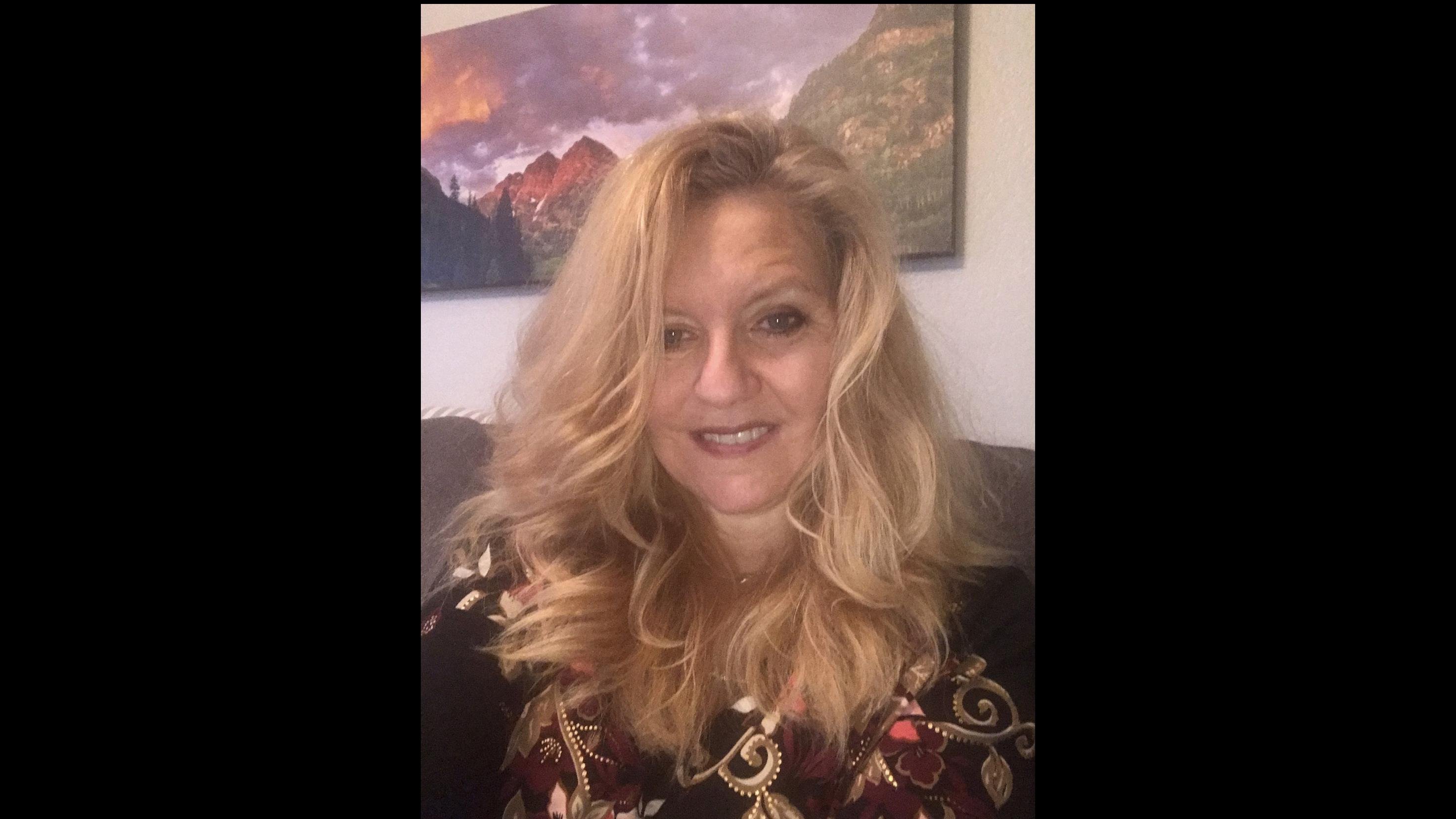 (Courtesy of Rene Urbanek)
Bartlett resident Rene Urbanek doesn't want to take opioids. She takes them, she says, to manage the severe pain she describes as "electric shocks that run on the top of my face through my cheek to my forehead."
Urbanek, 52, is one 25 million people in the United States living with chronic pain, defined as pain that lasts longer than three months. The condition she has, trigeminal neuralgia, affects a nerve carrying sensation from her face to her brain. "My nose feels like someone has pliers and is twisting it," she says. "My skin burns like it's on fire."
Urbanek has tried non-opioid prescriptions and has had multiple invasive surgeries – including several brain sugeries – to treat her condition. Finally, her doctors prescribed opioids. For the past nine years, she's taken 400 milligrams of morphine every day, in addition to other medications. She says she has never abused the drugs and takes the lowest dose she possibly can.
"I can't work but I can still enjoy my family on the opioids," she said. "I can still feel like a human being." 
But last summer, her doctors said she needed to cut back.

"Without the opioids, my pain here isn't going to be livable."
–Rene Urbanek
---
In response to America's growing opioid epidemic, there has been a national push to taper patients' opioid prescriptions, according to Lee Kral, a clinical pharmacy specialist in pain management at the University of Iowa Hospitals and Clinics for Pain Medicine. Kral says the driving force behind the move is the Centers for Disease Control and Prevention's 2016 guidelines for prescribing opioids for chronic pain.
In its guidelines, the CDC recommends an upper limit of 90 milligrams of morphine equivalent a day but, at the same time, says clinicians should "avoid" increasing dosages to that level or "carefully justify a decision" to do so. (Milligram morphine equivalent is a value assigned to opioids to represent their relative potencies.) The CDC recommenations are just that – recommendations, not mandates – but some doctors say they are regarded as hard-and-fast rules. And there are consequences, they say, to breaking them.
"People are dying and doctors are losing their licenses, going to court and being investigated by the (Drug Enforcement Administration) for prescribing (opioids), and so they're scared," said Kral, who specializes in pharmacotherapy for chronic pain and pain management for surgical patients. "There's a push because there's been a whole bunch of deaths."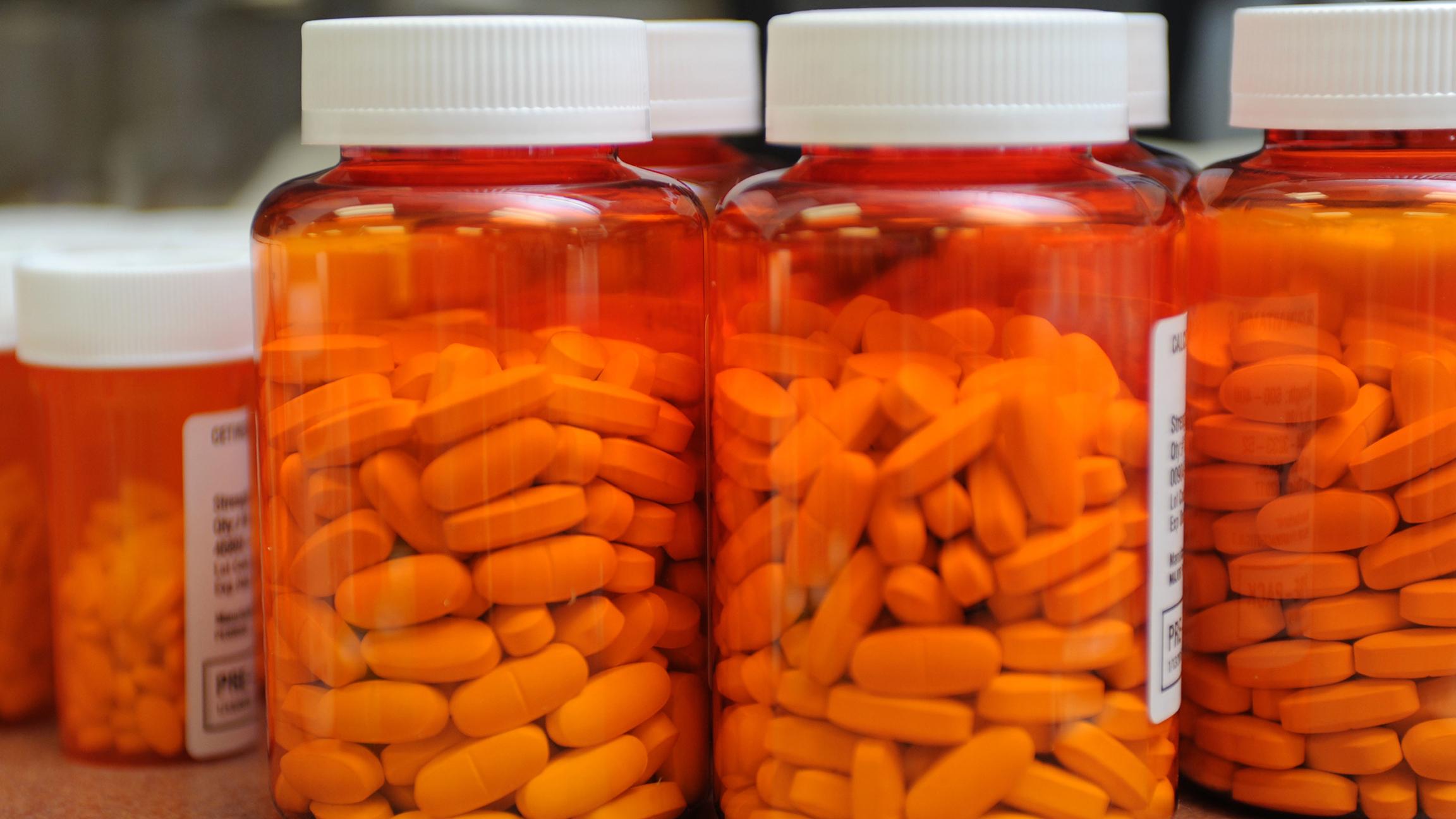 (U.S. Air Force photo by Senior Airman Hailey R. Staker)
Opioids, including prescriptions and illicit drugs such as heroin and fentanyl, were linked to 42,249 deaths in 2016, according to the CDC. But a "group of heroin addicts" seeking a fix are the ones dying of overdoses, not chronic pain patients, says Dr. Thomas Kline, a Raleigh, North Carolina-based primary care physician specializing in geriatric medicine. "If high doses were really a problem, then the person taking it would be dead," he said. "But they take a high dose and they're fine."
Of the 25 million who suffer from chronic pain in the U.S., about 10 million are using opioids long term to manage their pain, according to Kline. He says the CDC's guidelines are now causing the "withdrawal of medical care from people with painful diseases without their consent.
"They're being forced off pain medications for their diseases that have worked fine," Kline said. "They have not had any addictions."
'The opportunity to feel somewhat normal'
In Chicago's Bridgeport neighborhood, David Sanchez, 42, has been taking opioids for about four years to treat pain caused by two ruptured discs in his lower back. About a year ago, Sanchez says his pain specialist began tapering his opioid prescription because the DEA was harassing him. Sanchez believes the CDC guidelines have brought new attention to doctors who prescribe opioids in high doses. And while he says his own doctor didn't blame those guidelines for the tapering, he "connected the dots."
"[My doctor and his staff] are very adamant they're being harassed. ... Even though I'm in a lot of pain, I can't get mad at my doctor," he said.
Like Urbanek, Sanchez says chronic pain patients aren't abusing their prescriptions. 
"We're not looking for a fix. We're not looking for a good time. We're looking for a quality of life," he said. 
Naperville resident Brian Filipowski, 40, has been taking opioids for years to treat pain caused by bulging discs in his neck. He says he was informed by his doctor last summer that his opioids needed to be tapered. "It felt like it was kind of an order," said Filipowski, a personal banker. "There really wasn't a plan. It was, 'We need to get you off,' and I wondered, 'What are we going to do about the pain?'"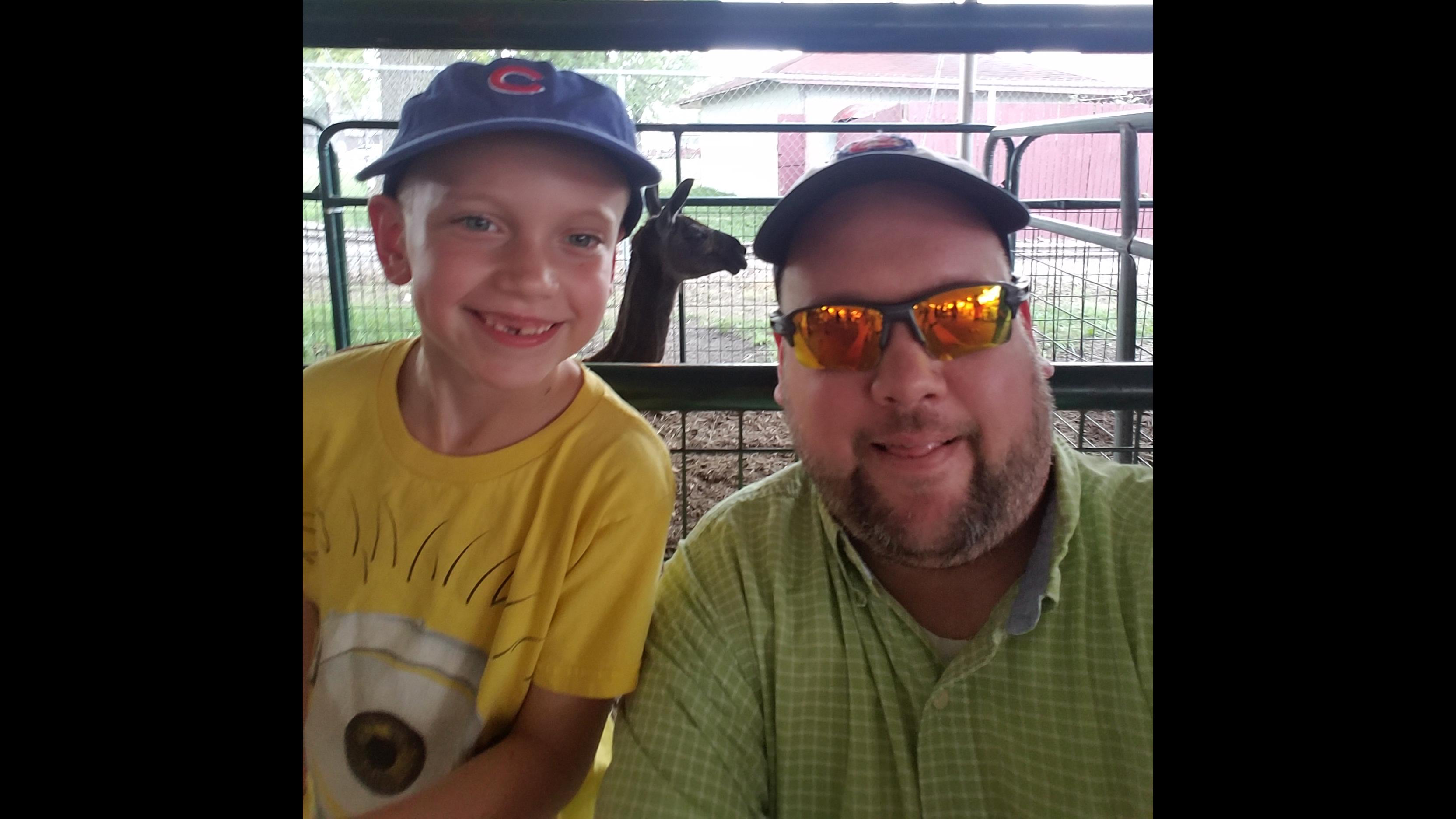 Andrew, 7, and Brian Filipowski (Courtesy of Brian Filipowski)
In her 15 years of practice, Kral says she's never seen a patient benefit from taking more than 100 milligrams of morphine equivalent. "Usually if (opioids) are going to work, they're going to be a home run at a low dose," she said. If patients need to be on a high dose – one that exceeds 100 milligrams – "we have to wonder if it's really the right medication or if we're just giving up because there's nothing else we have to offer," she said.
But Urbanek, Sanchez and Filipowski say they've tried other medications, procedures and surgeries to relieve their pain.
"I don't want to take this medication any more than my doctor wants me to, but it gives me the opportunity to feel somewhat normal," Filipowski said. "The pain never goes away. It just lets me feel ... partially normal for a period of time."
Kral acknowledges that the lowest effective dose for a patient may be higher than the CDC recommendation. In those cases, she says clinicians and patients need to document the drug's benefits. "If you fill out the paperwork and you can document all these things, then nobody's going to stop that," she said. "We want patients to live their lives."
But Urbanek isn't so sure. "Nobody's going to go against this wean and have patients who are on high (doses of) opioids," she said. "They're terrified to do that, and we're all going to pay the price ... with our lives."
Since her doctors first mentioned tapering last summer, Urbanek's prescription has been cut in half. She now takes 200 milligrams of morphine daily, in addition to other medications. 
But Urbanek says she feels hopeless and dreads seeing her doctor because she fears her opioids will be further reduced. "I tried everything before the opioids because I didn't want to be on them," she said. "There's nowhere to go. There's nothing to take." Her fears, she says, have led her to a nonprofit called Final Exit Network, which supports the human right to die with dignity. "When the time comes, they're going to help me take my life," she said. "Without the opioids, my pain here isn't going to be livable."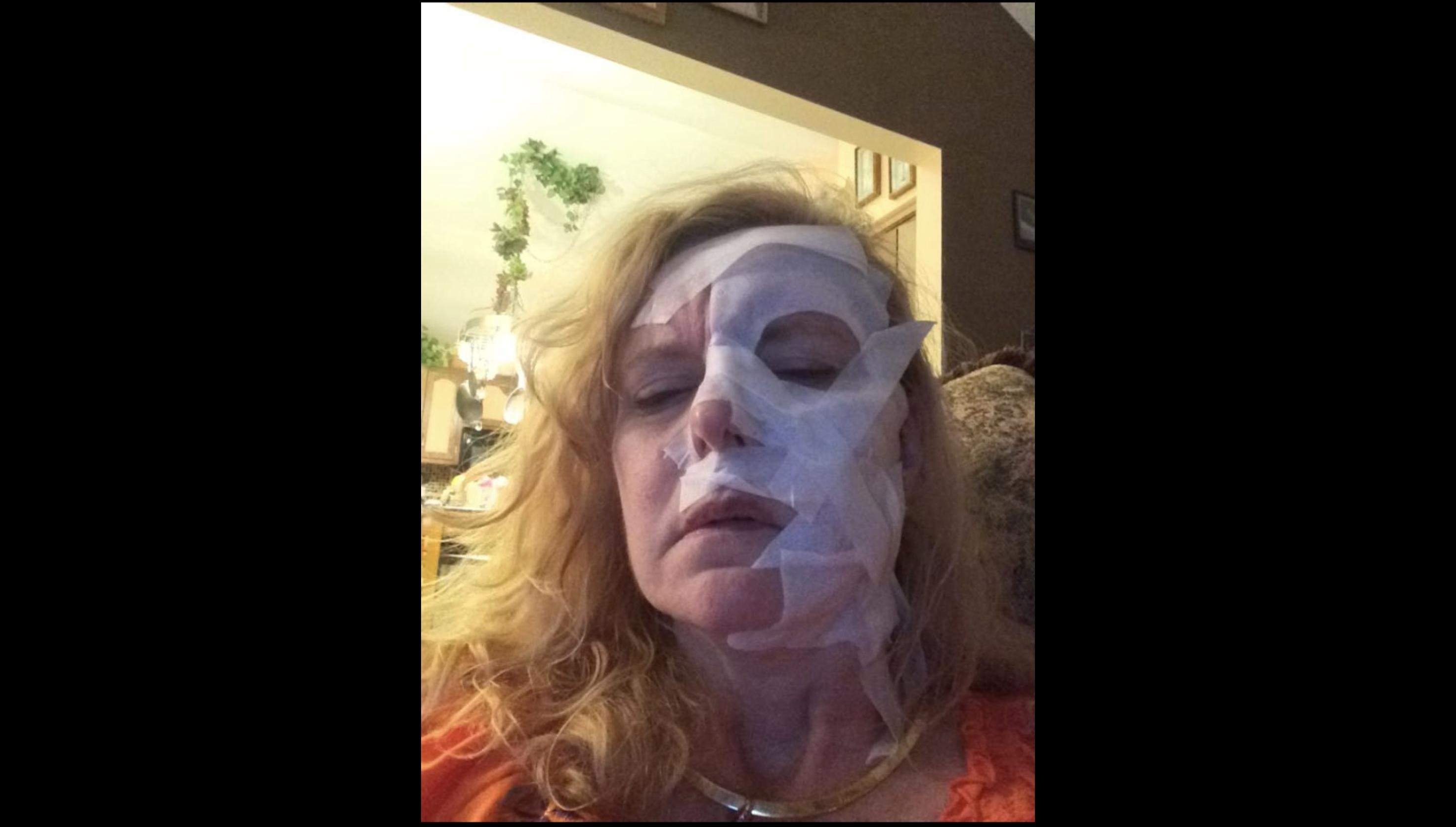 Rene Urbanek says she uses Lidocaine patches on her face to numb her skin when it feels like it's "burning on fire." (Courtesy of Rene Urbanek)
Kline, meanwhile, keeps a public list of what he calls "pain-related suicides" – those that coincide with reductions to (or discontinuation of) patients' opioid prescriptions. As of early May, the list included 27 names. "All these people kill themselves without medication," he said. "That's how horrible these people's pain is."
In order to receive an opioid prescription, chronic pain patients typically have what's called a treatment agreement with their physician. The agreement is not legally binding but explains the conditions under which the physician is willing to prescribe the drug, and the patient's responsibilities regarding their treatment, says Kral.
These agreements are used as a way to prevent patients from shopping around for prescriptions from other doctors because they agree to receive the drugs only from the physician named in the contract. They are also subject to random drug screenings. If a patient breaks any part of the agreement, they can lose their right to treatment.
Urbanek, Sanchez and Filipowski say they have stuck to their treatment agreements – and the opioid reductions that have come with them. "Every time they reduce the opioids, the pain increases," Filipowski said. "The new normal becomes worse than current normal."
As of late April, he said he's been almost completely weaned off opioids and has started taking Lyrica, but that he still lives "in constant pain."
Ultimately, efforts to stop the opioid epidemic have caused the pendulum to swing too far, says Kline, a vocal critic of opioid tapering and the CDC's guidelines, and that leaves chronic pain patients in the cold. "As a practicing physician for 40 years, this is the worst thing I've ever seen, and I think it'll go down in history as the worst medical catastrophe ever," he said. "The magnitude of it is just not coming forth. A lot of the pain patients are afraid to speak up."
Contact Kristen Thometz: @kristenthometz | [email protected] | (773) 509-5452
---
Related stories:
Chronic Pain Advocacy Group Seeks Revision of CDC Opioid Guidelines
Top Trump Administration Brass on Fighting Opioid Addiction
ADA Opioid Guidelines Support Mandate for Prescription Limits
Illinois Health Officials: State Facing 'Unprecedented' Opioid Epidemic
---