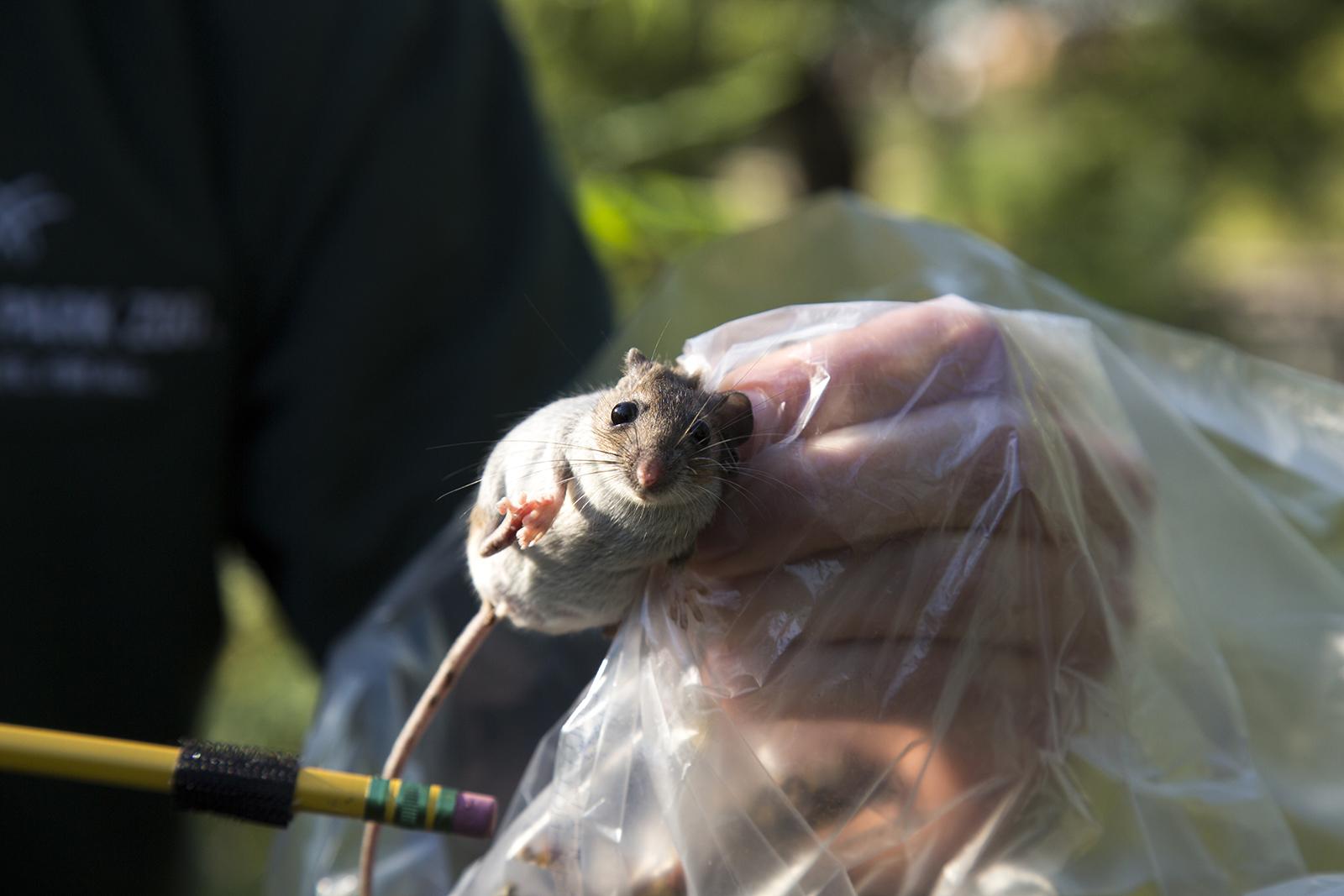 An ongoing Lincoln Park Zoo study aims to examine how communities of of mice and other small mammals fare in Chicago compared to its suburbs. (Jillian Braun / Lincoln Park Zoo)
When it comes to picking a place to live, many Chicago-area mice tend to be city dwellers rather than suburbanites, according to initial results from an ongoing study by Lincoln Park Zoo.
Zoo scientists have spent the past year examining mice, voles, shrews and other small mammals in grassy areas throughout the region, from near downtown Chicago to DuPage County. The effort is part of a project to study the health of smaller mammals in the area, given their impact on human health as transporters of various diseases, such as Lyme disease.
From last summer through May 2018, researchers from the zoo's Urban Wildlife Institute and Davee Center for Epidemiology and Endocrinology used live traps to gather hair and fecal samples from hundreds of the tiny animals. Over time, the samples will allow scientists to compare stress levels among mammals found in different areas in order to determine how their health is affected by their habitat, said wildlife research coordinator Matt Mulligan on the zoo's website.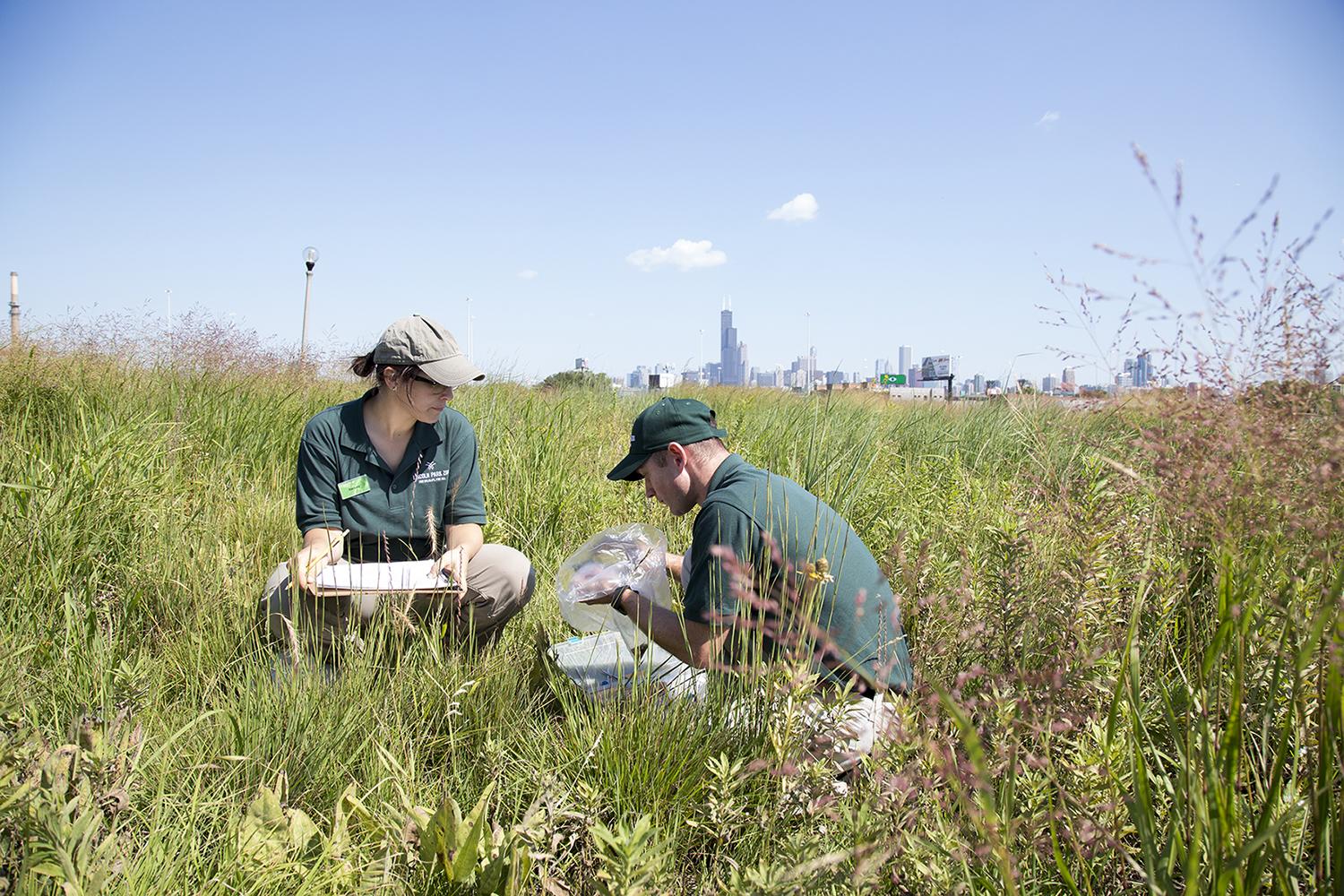 Lincoln Park Zoo scientists examine small mammals near Chicago. (Jillian Braun / Lincoln Park Zoo)
Already, Mulligan and his colleagues have spotted several trends. Most of the animals captured, for example, were meadow voles or deer mice, a type of mouse found outdoors that looks similar to common house mice.
Although small mammals rarely live more than a year in the wild, scientists found that within city limits, many of the mice examined last summer were still around this year – a determination made thanks to ear tags applied upon initial observation. (Mulligan notes that no animals are harmed or killed by zoo scientists, who release animals back into their natural habitats after careful, non-invasive examination.)
The same was not true for the suburbs, where researchers found significantly fewer returning mice.
As for other types of animals, of the 850-plus small mammals examined thus far, researchers have trapped just a single rat – found the morning after a concert at Northerly Island.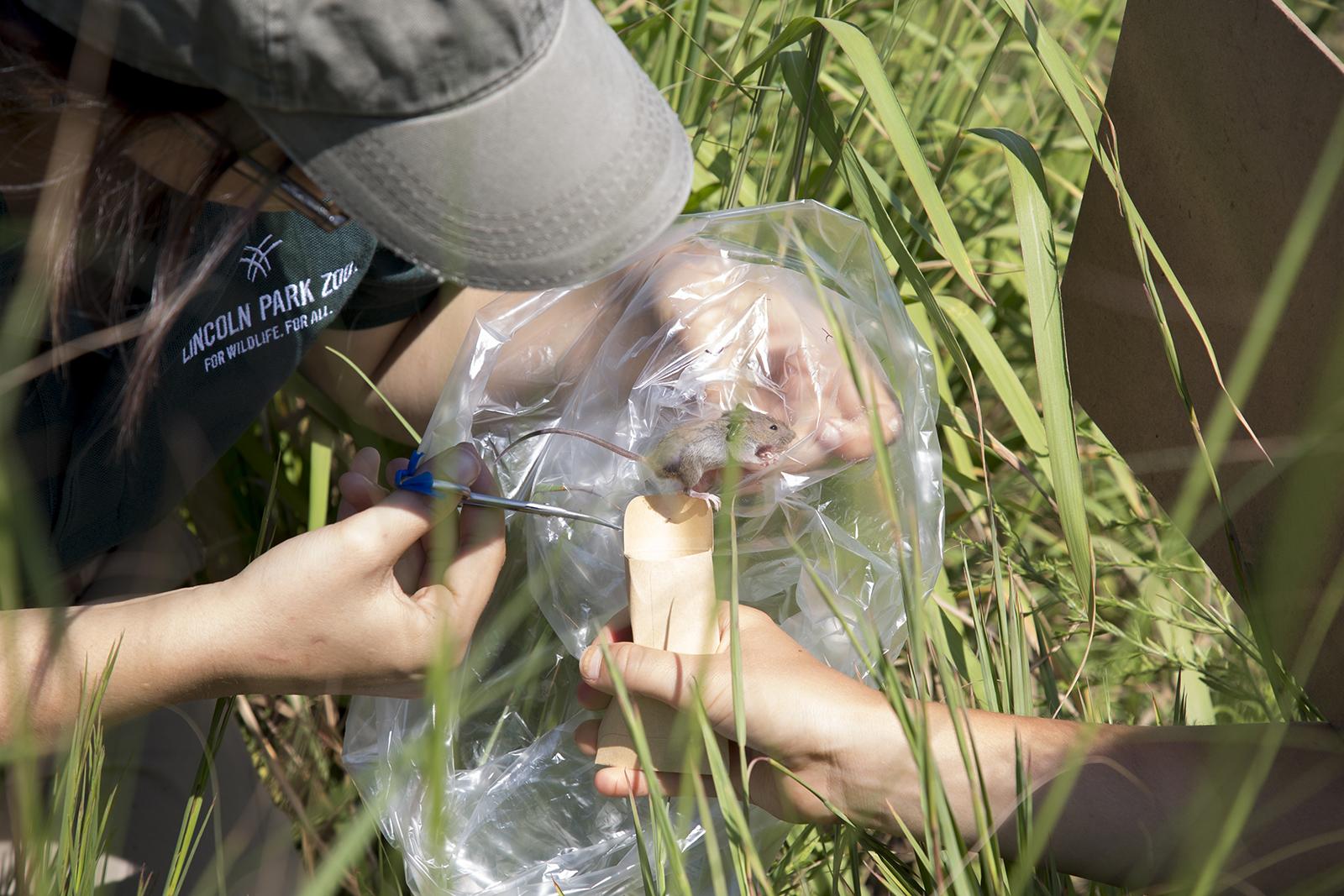 Researchers collect hair samples from a mouse to test for stress levels. (Jillian Braun / Lincoln Park Zoo)
Mulligan said the absence of rats at trapping sites might prove the effectiveness of seeding unused grassy areas with native vegetation in order to reduce the number of invasive species (such as brown rats). The result is higher diversity of native small mammals and a healthier overall ecosystem, he said.
Throughout the study, researchers have also been removing ticks from small mammals to test for Borrelia burgdorferi, a bacterium that causes Lyme disease, a tick-borne illness that can cause fever, headaches and fatigue.
Research shows that having more diverse communities of small mammals reduces the spread of Lyme disease by limiting access to ticks' preferred hosts: mice.
Contact Alex Ruppenthal: @arupp | [email protected] | (773) 509-5623
---
Related stories:
Look Down! Snapping Turtles, Turtle Hatchlings on the Move in Chicago
---