The Lincoln Park Zoo is expanding its urban wildlife monitoring program to include a total of eight U.S. cities.
Since 2010, the zoo's Urban Wildlife Institute has used motion-detecting cameras and acoustic monitoring equipment to record and document animals roaming through the city.
Last year, the zoo invited Butler University in Indianapolis and the University of Wisconsin-Madison to join the project and provide data from their respective cities.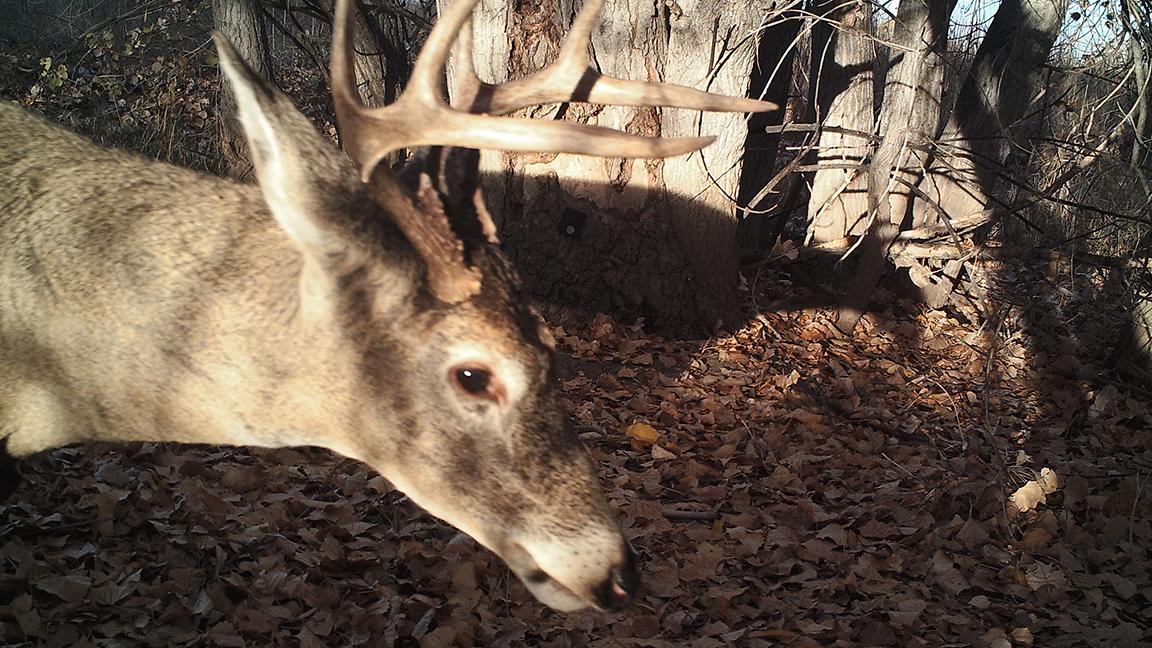 Cameras set up by the Colorado State University in Fort Collins, Colorado, snap a close-up of a deer. (Courtesy of Colorado State University)
On Thursday, Lincoln Park Zoo announced that partners in Austin, Los Angeles, Denver; Fort Collins, Colorado; and Manhattan, Kansas, have also joined the network.
The zoo is calling the program's database the "world's largest urban wildlife monitoring infrastructure."
Seth Magle, the director of the Urban Wildlife Network, said the zoo plans to eventually make the initiative international.
"We'll be gathering data on different species from across the U.S. and, eventually, we hope, the world," Magle said. "We think it's going to provide us the information we need to create greener, more wildlife-friendly cities."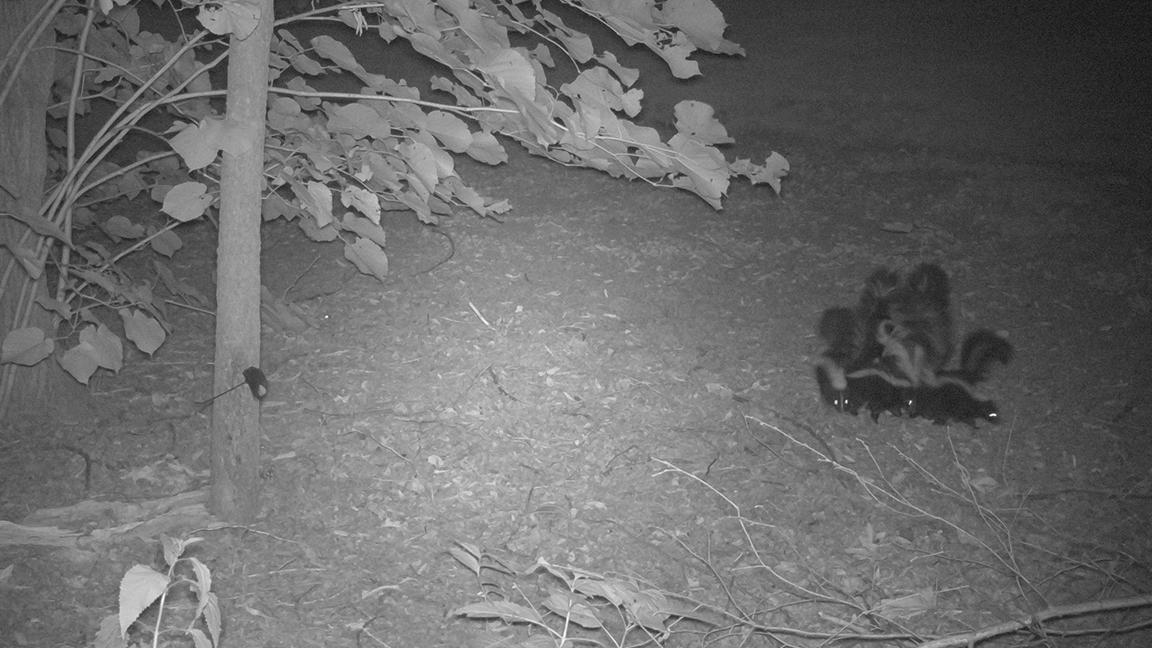 The Urban Wildlife Institute's cameras have infrared sensors to take photos of anything that moves in the day or night. (Courtesy of Lincoln Park Zoo)
In the Chicago area, more than 100 cameras are installed seasonally in four types of wildlife habitat: forest preserves, city parks, golf courses and cemeteries.
Magle said prior research has looked into animal activity in forest preserves, but the three other environments haven't been studied as frequently.
"Wildlife finds those green spaces and they will use it," Magle said. "Those types of green spaces, that we built mostly for humans, are actually a tremendous resources for animals all around the Chicago area."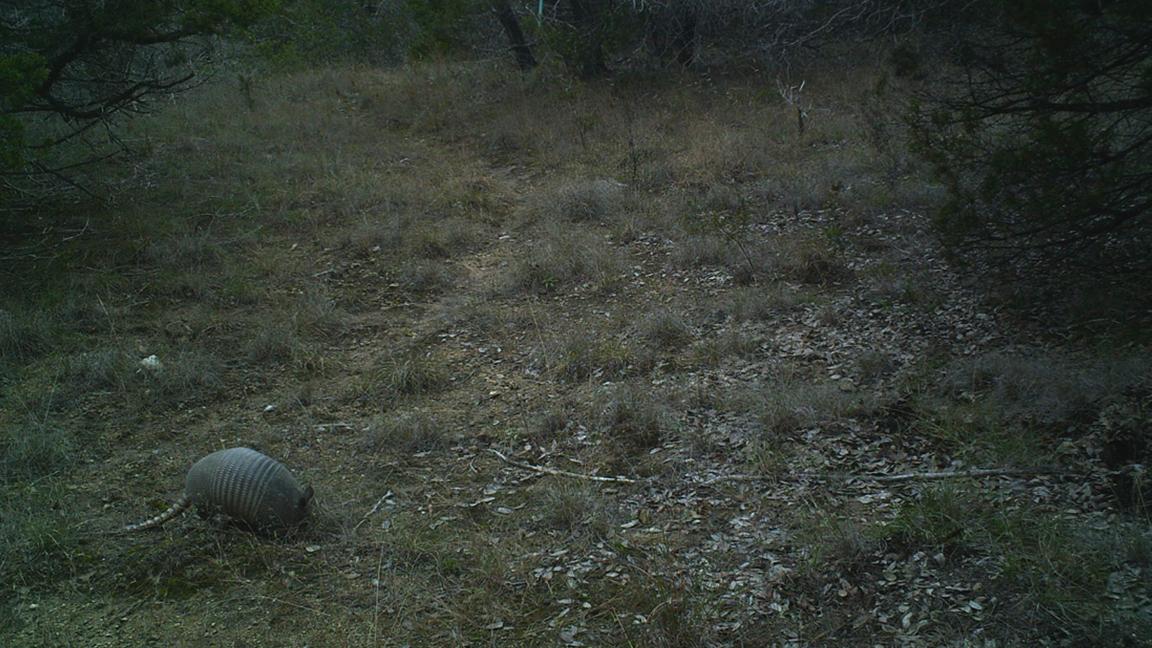 This photo of an armadillo was taken by St. Edward's University in Austin, Texas. (Courtesy of St. Edward's University)
Preliminary data from the Urban Wildlife Institute has led Magle to believe the coyote population in Chicago is rising while the area's fox population is in decline.
"We assume those two things are probably linked, but we're going to need a little more research to conclude that," Magle said.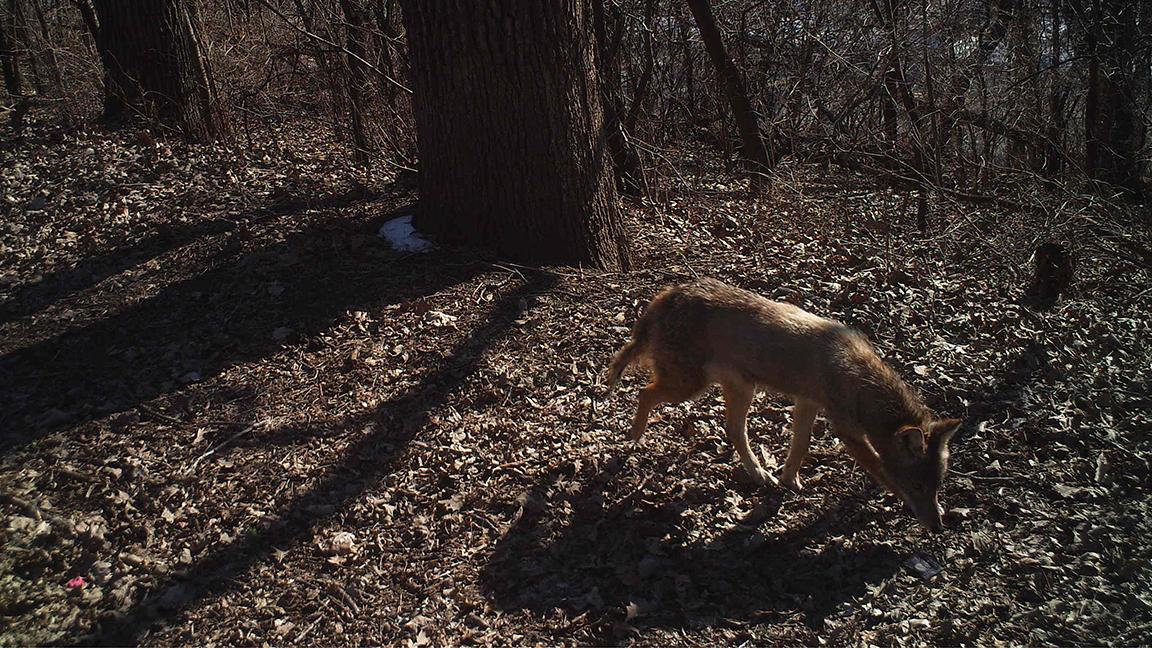 Coyotes are an elusive species in the Chicago area, but the Urban Wildlife Institute has documented them in increasing numbers. (Courtesy of Lincoln Park Zoo)
The Lincoln Park Zoo encourages the public to visit Chicago Wildlife Watch to help identify and categorize the animals photographed by their cameras.
The Urban Wildlife Institute is funded by the Davee Foundation and the Abra Prentice Foundation.
---
Related stories: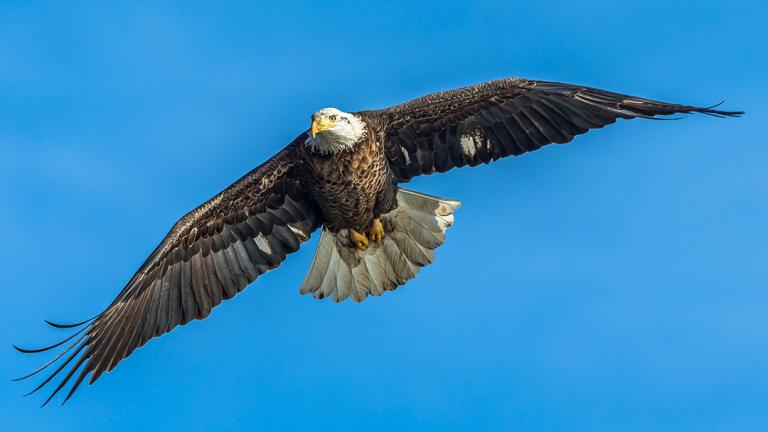 Bald Eagles Spotted Near O'Hare Signal a Comeback
March 23: In the early 1960s, bald eagles were nearly extinct in the lower 48 states. But government protections and conservation measures have had a huge impact on their numbers. "I think it's an incredible success story," said biologist Chris Anchor.
---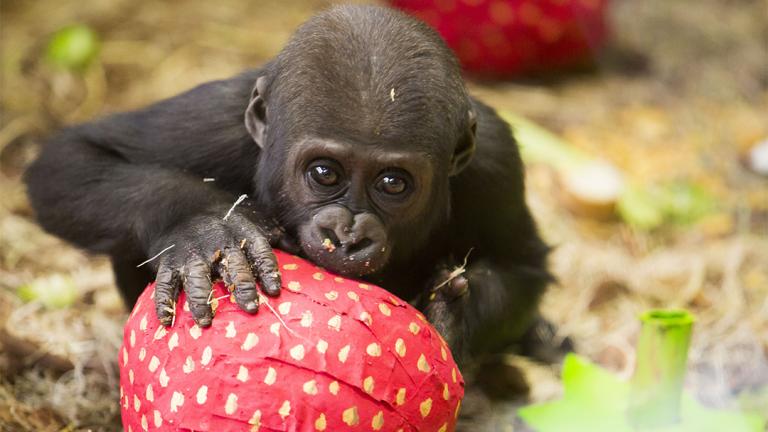 Buy Toys for Animals from Lincoln Park Zoo's Enrichment 'Wish List'
Feb. 2: Siku the polar bear wants a floating stone. Bella the baby guerilla wants carrots. The holiday season has passed, but Chicago zoo animals are still hoping for gifts.
---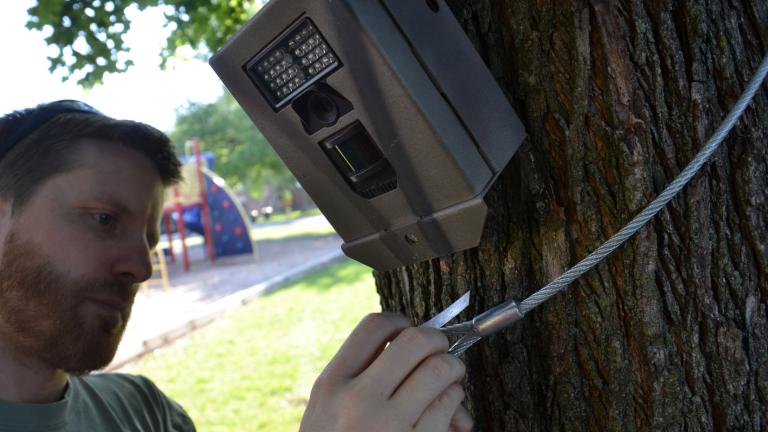 How You Can Help Chicago Researchers with a Wild Science Project
Sept. 14, 2015: A group of local science researchers want your help on a truly wild project. Learn about Chicago Wildlife Watch, and how you can help them better understand the urban ecosystem of Chicago.
---