Northwestern University didn't know it was sitting on a massive and significant archive about the infamous duo Nathan Leopold and Richard Loeb until 1988 – some 64 years after the murder of Bobby Franks.
Northwestern archivist Kevin Leonard made the discovery when he opened a bag at Northwestern's law school and pulled out the original ransom note that the two University of Chicago students sent to the parents of their victim. Leonard then pulled out full transcripts of interviews conducted by psychiatrists with the suspects. And court transcripts. And much more.
Since then, anyone researching the sensational 1924 murder – the duo's attempt at the "perfect crime" – has found Northwestern University's special collections to be an invaluable resource.
In 2009, Nina Barrett created an exhibit from the material called "The Murder That Wouldn't Die." Now she has written a new book from the archive, "The Leopold and Loeb Files: An Intimate Look at one of America's Most Infamous Crimes."
Barrett joins us in discussion.

Excerpt from "The Leopold and Loeb Files": Read Chapter 1 and 2 from Part 1: The Ransom Note.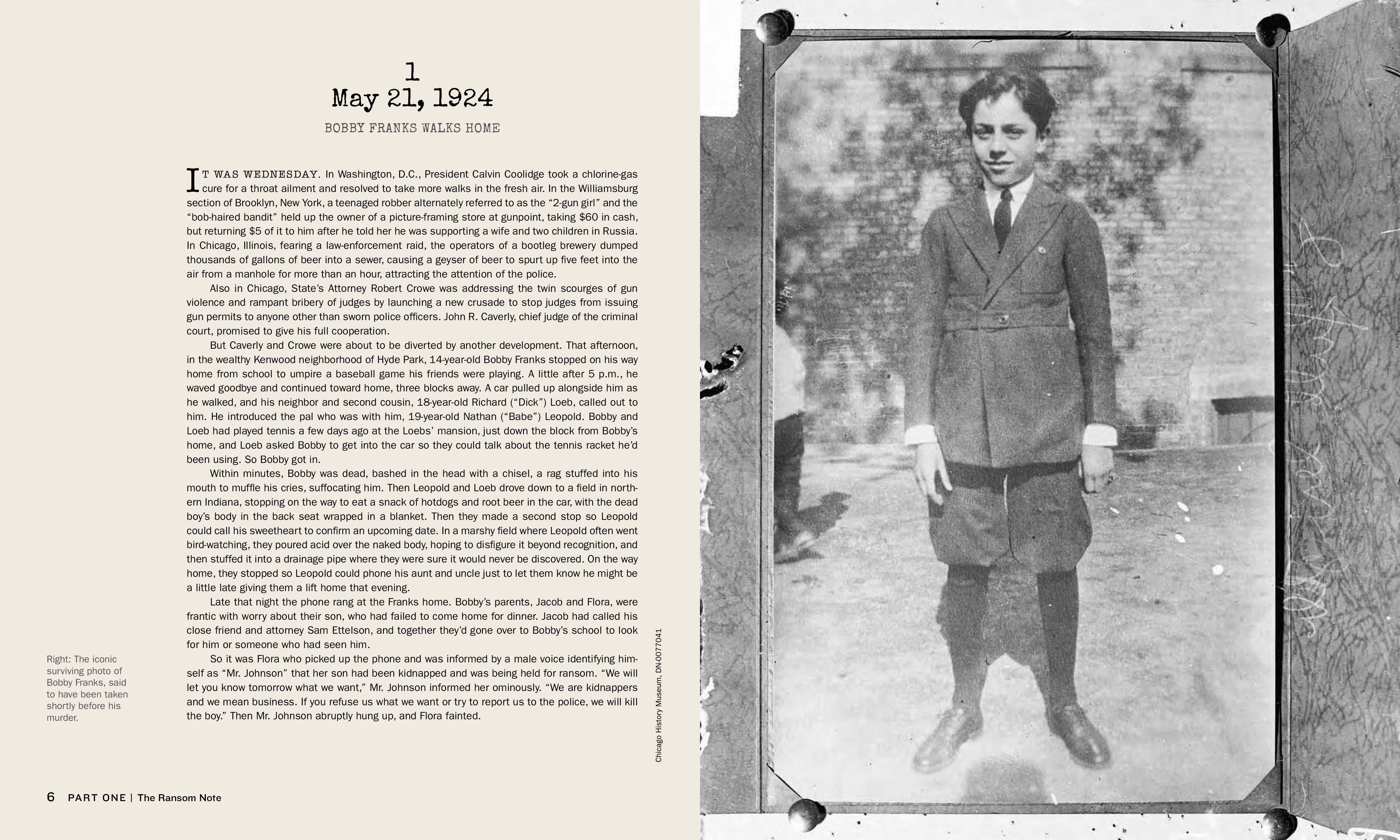 Click the image to read Chapter 1.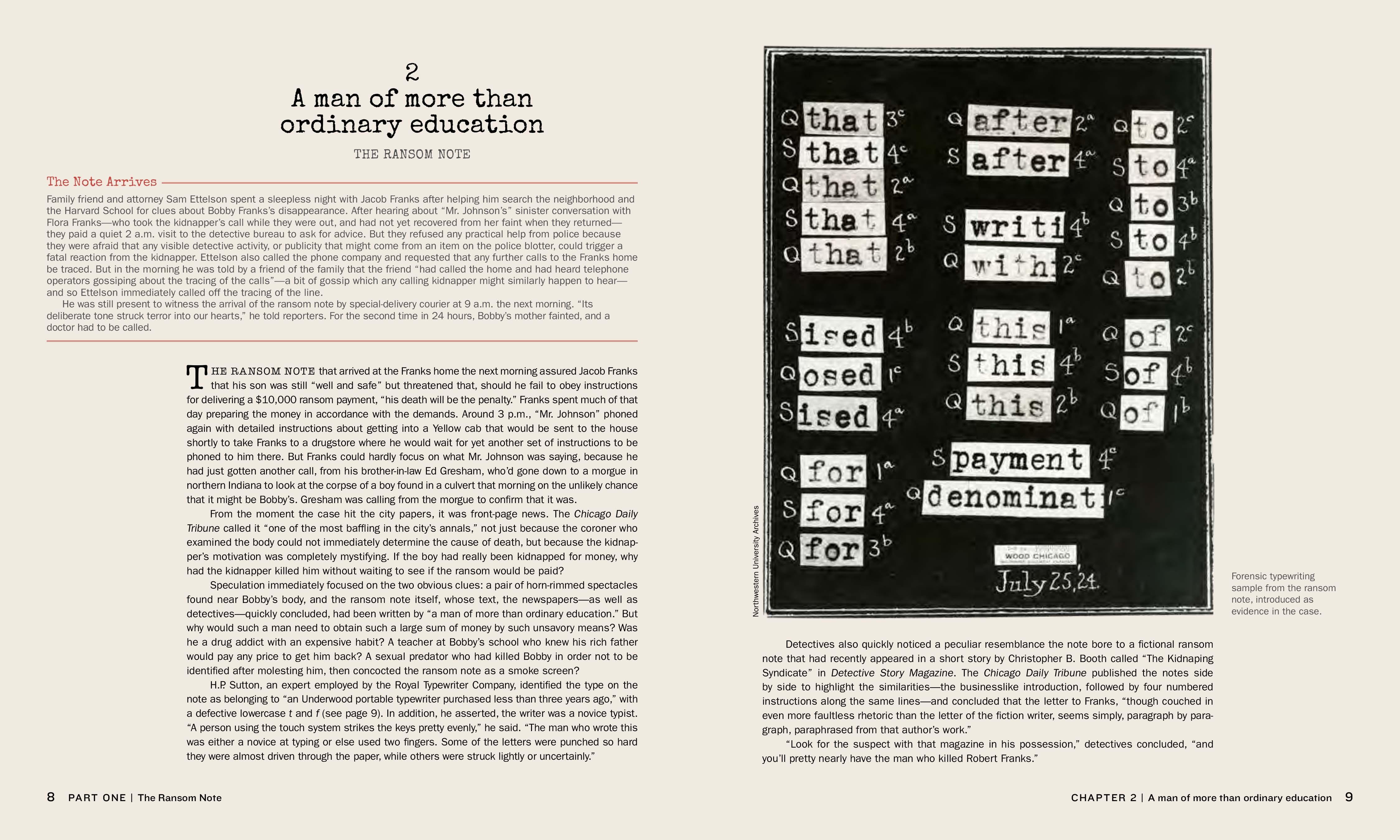 Click the image to read Chapter 2.
---
Related stories:
Veteran Journalist Robert Jordan on 'Murder in the News'
Prosecutor in 'Crime Of The Century' Case Dies at 80
'Ugly Prey' Tells Story of First Woman Sentenced to Hang in Chicago
---