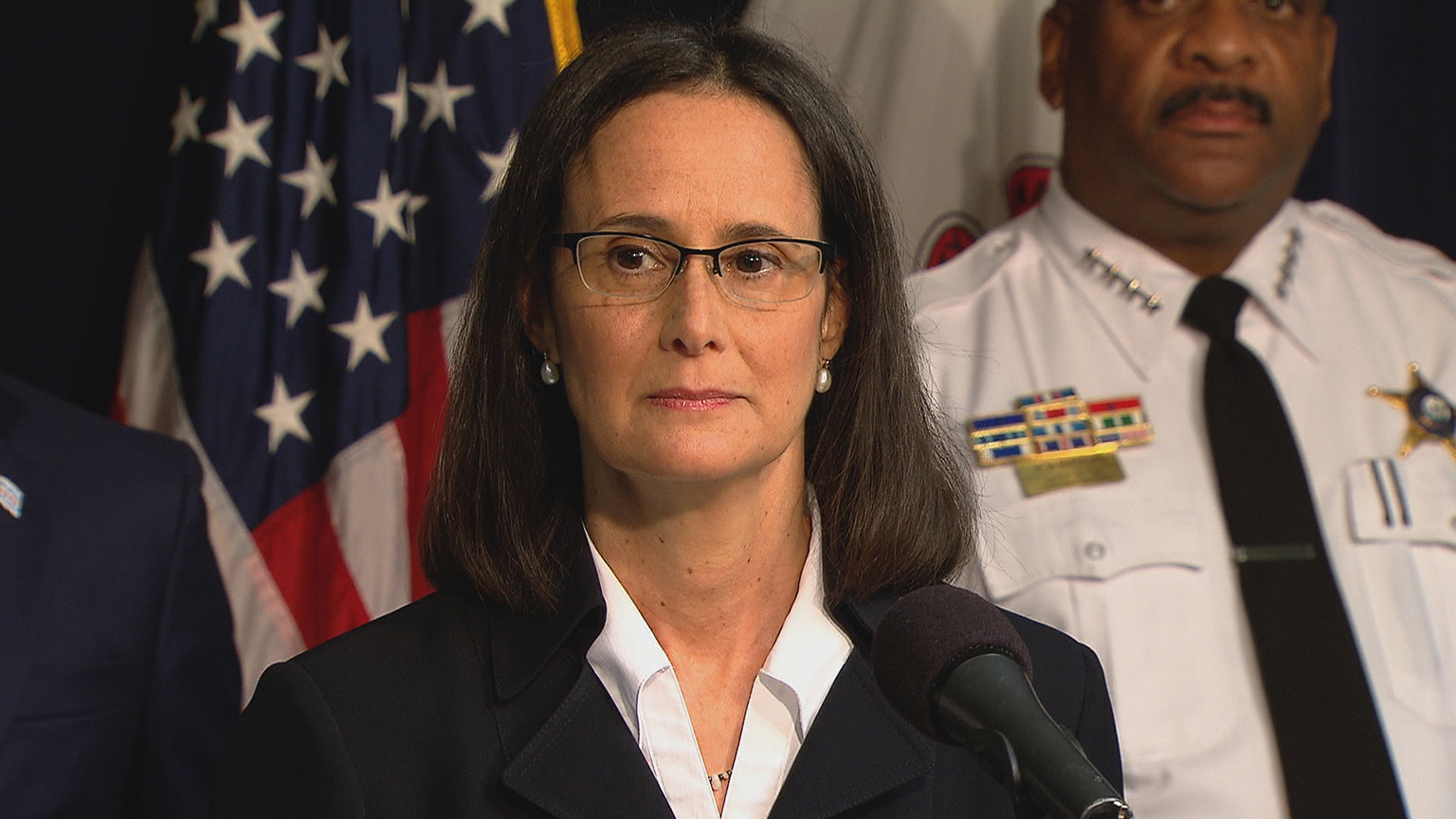 Illinois Attorney General Lisa Madigan announces a lawsuit against the city of Chicago on Aug. 29, 2017.
The U.S. Department of Justice is punishing the state of Illinois because the state refuses to abide by new immigration-related requirements, according to a lawsuit filed by Attorney General Lisa Madigan.
In a federal complaint filed Thursday, Madigan argues the DOJ is violating federal law by refusing to hand over $6.5 million in funding to Illinois that would be used on law enforcement and criminal justice initiatives under the Byrne Justice Assistance Grant program.
"Rather than affirming the public safety goals Congress codified in the Byrne JAG statutes, Defendants have sought to use Byrne JAG funding as a tool to further their immigration enforcement agenda," Madigan said in a 24-page complaint.
Click here to read the full complaint.
A new requirement the Trump administration has attached to that funding requires state and local officials to share the citizenship status of immigrants within their jurisdiction with federal authorities. But that conflicts with the Illinois Trust Act, which limits police involvement in federal immigration enforcement.
Though it doesn't expressly "restrict or prohibit" communication between law enforcement and immigration authorities, the DOJ and U.S. Attorney Jeff Sessions believe the Trust Act violates federal law.
Earlier this year, the 7th Circuit Court of Appeals upheld a nationwide injunction in a case brought by the city of Chicago, which found that requiring Chicago officials to work with Immigration and Customs Enforcement agents in order to receive federal grant money is "unlawful and unconstitutional."
Both Chicago and Cook County have ordinances preventing local law enforcement from "expend(ing) their time responding to (Immigration and Customs Enforcement) inquiries or communicating with ICE regarding" individuals' incarceration status or release dates while on duty.
That same court later reduced the scope of that injunction so it applies not to the entire nation, but only Chicago, following a request made by Sessions.
Madigan's lawsuit asks the court to compel the DOJ to immediately distribute the state's Byrne JAG funding without further delay.
"Withholding millions of dollars that Illinois law enforcement depends on to prevent crime senselessly jeopardizes the safety and welfare of Illinois residents," Madigan said in a statement.
Among the Byrne JAG funding beneficiaries are Cook County's Human Trafficking Task Force and Illinois' Drug Task Forces, which work in more than 60 counties statewide on the frontlines of the ongoing opioid crisis.
Without that funding, the state says it may be forced to reduce some of those initiatives.
"Defendants' attempts to withhold this federally mandated funding for law enforcement are contrary to law, good policing, and common sense," the complaint states.
Contact Matt Masterson: @ByMattMasterson | [email protected] | (773) 509-5431
---
Related stories:
Appeals Court Backs Chicago in Federal Immigration Case
DOJ to Chicago: Drop 'Sanctuary City' Laws or Lose Federal Funding
---