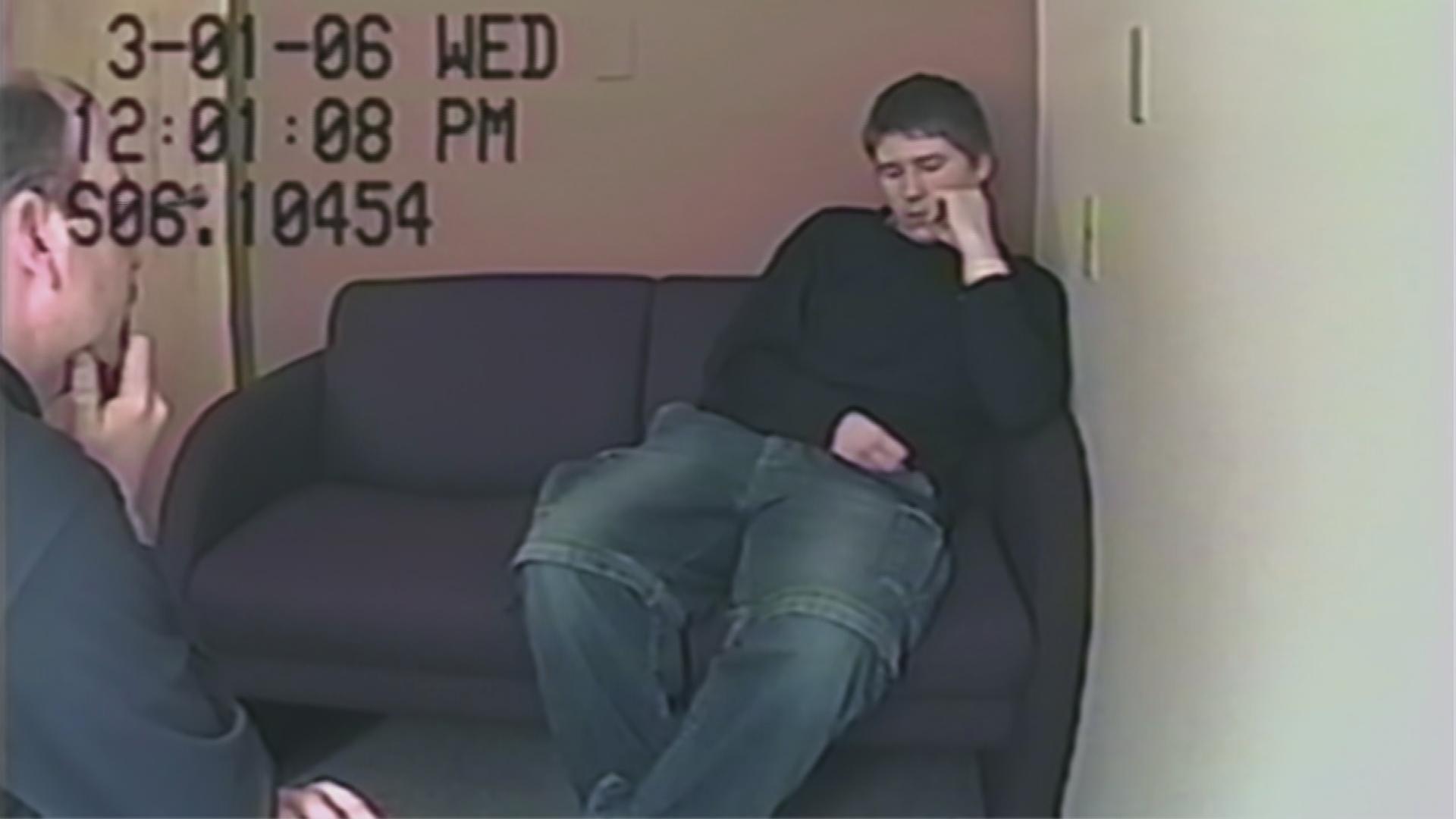 Footage from the interrogation of Brendan Dassey, as seen in the Netflix documentary "Making a Murderer." (Courtesy Netflix)
The U.S. Supreme Court has declined to hear the appeal of Brendan Dassey, whose confession and conviction in the death of a Wisconsin photographer were documented in the Netflix series "Making a Murderer."
The Manitowoc, Wisconsin-native was 16 when he confessed to assisting his uncle, Steven Avery, rape and murder 25-year-old photographer Teresa Halbach at their family property in 2005. Dassey's attorneys say no physical evidence ever tied him to Halbach's rape and murder, but he was still convicted and sentenced to life in prison.
The high court announced Monday it won't pick up the high-profile case one year after a Chicago appellate court briefly upheld a decision overturning Dassey's convictions. But that ruling was later overturned, meaning Dassey will remain in prison given the Supreme Court's decision Monday.
"We will continue to fight to free Brendan Dassey," Laura Nirider, an attorney with Northwestern University's Center on Wrongful Convictions of Youth who represents Dassey, said in a statement Monday morning.
The court offered no explanation for its decision.
Dassey, now 28, had a below-average IQ score of 65 and confessed only after several hours of interrogation without a parent or lawyer by his side. Nirider says investigators fed him facts to fit their theory of the crime and told him everything would be OK if he confessed.
His attorneys believe he was confused and manipulated, pointing to several inconsistencies in that confession, including "shirts that changed color, fires that began and ended at different times … (and) metal handcuffs that left no marks on the bedposts."
A federal magistrate overturned Dassey's homicide, rape and desecration of a corpse convictions in 2016, pointing to false promises made by investigators and "indefensible" misconduct from Dassey's own trial attorney, ruling the teen's confession was involuntary.
A three-member panel of Seventh Circuit appellate judges in Chicago upheld that ruling last summer. But when the case was later brought back before the full seven-member court, the judges reinstated the conviction in a 4-3 decision, ruling Dassey's confession was, in fact, voluntary.
Chief Judge Diane Wood, one of the three dissenting votes, called the court's reversal a "travesty of justice."
Wisconsin Attorney General Brad Schimel said Monday he was pleased with the Supreme Court's decision.
"We hope the family and friends of Ms. Halbach can find comfort in knowing this ordeal has finally come to a close," he said.
Jerome Buting, a Wisconsin attorney who had previously defended Avery, said the Supreme Court has "passed on a huge opportunity to improve justice" for juveniles.
Disappointing as today's decision is for American justice, Dassey has more options; don't give up hope. Newly discovered evidence & Brady violations in SA case will apply to him. Truth will prevail. Best of all, he still has @SDrizin & @LauraNirider.#MakingAMurderer @ZellnerLaw

— Jerome Buting (@JButing) June 25, 2018
---
Dassey's legal team plans to continue pushing Dassey's case, but it will likely take some new evidence to do so. They believe the case raises "fundamental legal questions" about the interrogation of children and teens. Nirider said research has shown children under 18 are three-to-four times more likely to falsely confess to a crime than adults.
"Now, more than ever, it is vital for the Supreme Court to insist that lower courts strictly enforce longstanding constitutional principles that are supposed to protect children in the interrogation room – but that are too often minimized or ignored," they said in a statement.
Contact Matt Masterson: @ByMattMasterson | [email protected] | (773) 509-5431
---
Related stories:
State Appeals Brendan Dassey's Overturned Conviction
Attorney for Brendan Dassey of 'Making a Murderer' on Overturned Conviction
What Leads to False Confessions? 'Making a Murderer' Attorneys Weigh In