Monroe Harbor looks very different this boating season: it's only half full. There are no boats, not even any buoys, in the southern half of the harbor.
Last fall, the Chicago Park District took out 1,000 cement anchor blocks that hold the buoys. This spring they only put 500 back in.
The park district has been battling falling occupancy rates at Monroe Street for years as boaters switched to harbors like DuSable with slips on docks, not buoys for moorings. This year, Westrec Marinas, the park district's harbor operators, gave up trying to get more revenue out of Monroe Street.
"They were choosing slips over moorings, so they weren't all full any way. Let's use our assets the best way we can," said Scott Stevenson, executive vice president of Westrec.
With the south end free and clear, the park district is bringing its sailing program to Monroe Harbor. The program began last year at 31st Street with boats donated by the America's Cup organization which raced its sleek boats here in 2016. This summer 300 inner-city kids will get to learn to sail through the program.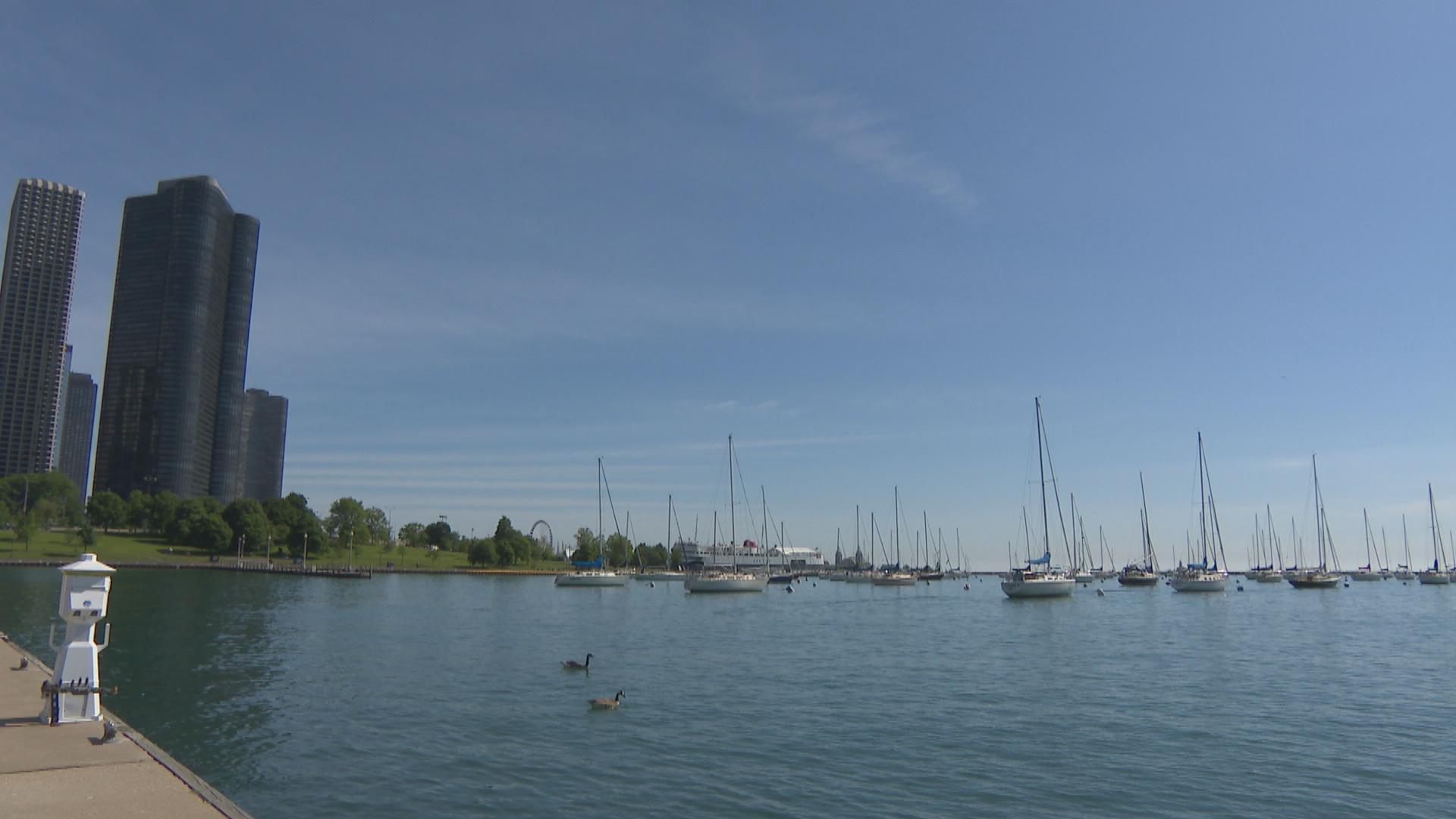 "Many of these kids have never been on the water. Many kids it might be their first time actually getting to the lakefront, which is shocking especially here in Chicago," said Joe Harris, sailing manager for the Chicago Park District. "It gives them an opportunity to get out and away from whatever they were dealing with in the city. Get on the water and be able to actually look back at where they were and get a different perspective."
By cutting the number of moorings nearly in half, Monroe's occupancy rate is up though its revenue is not. There is a 79-percent occupancy rate across all the harbors. If the harbors were full, the park district could bring in another $4.5 million a year.
The 31st Street Harbor remains one of the least filled harbors. Opened in 2012 with the hope of helping Chicago lure the 2016 Olympics, it is still only 41-percent full. Stevenson lays part of the blame on demographics.
"Many of the boaters in our system are older and selling their boats. It's been hard to get the next generation to replace the boaters that leave," he said.
In three weeks when students will be sailing these boats in the open harbor, the park district hopes one day some will be back with a boat of their own.
For more information about the sailing program in Monroe Harbor, visit the America's Cup Endeavour Chicago website.
---
Related stories
A Rowdy Good Time: Drag Boat Racing at Blarney Island
Lakefront Fishing a Break from 'Hustle and Bustle' of City
Don't Rock the Boat! New Video Addresses Marine Safety Around Chicago
Chicago's Newest Harbor: 31st Street
---