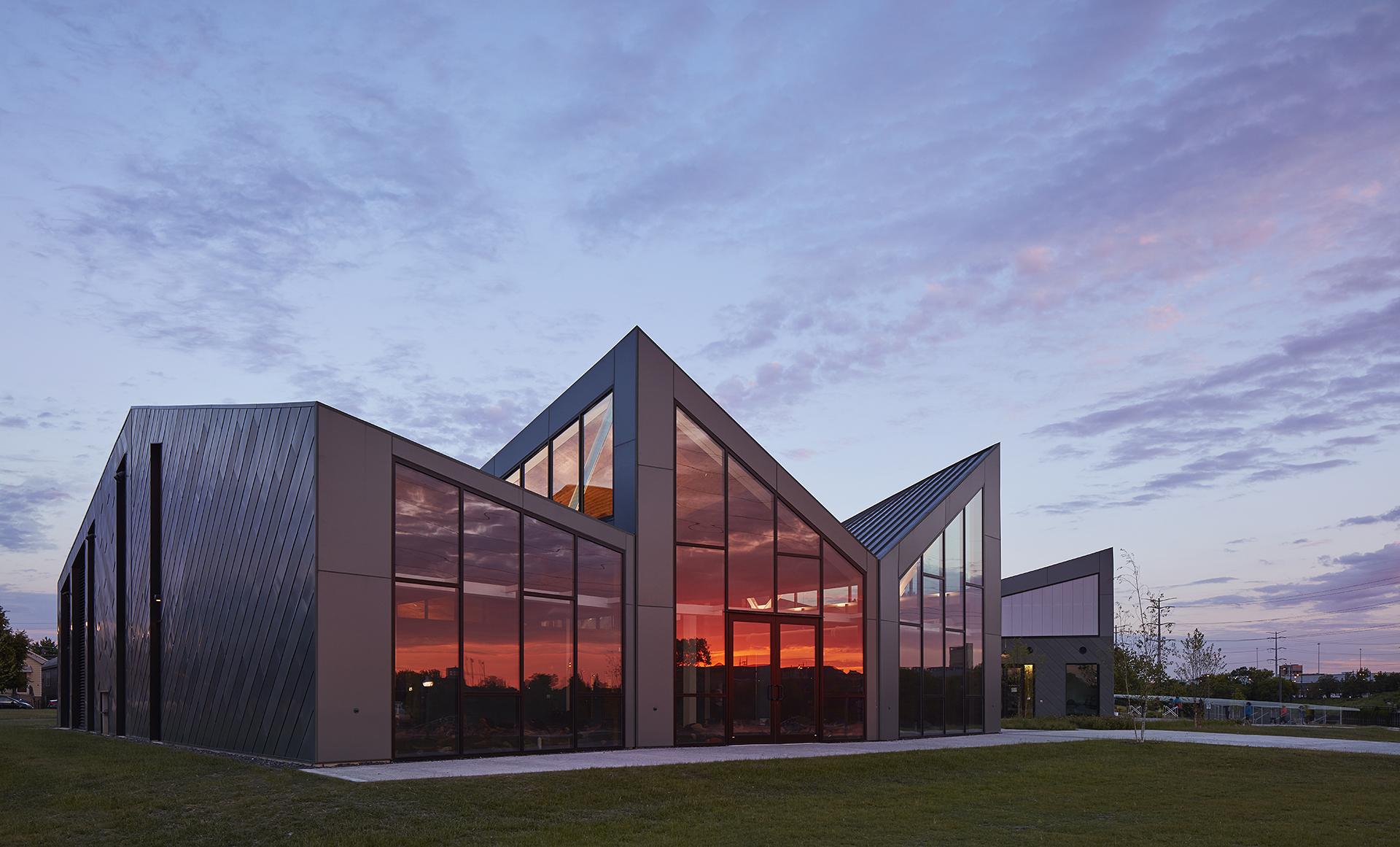 Eleanor Boathouse opened along the South Branch Chicago River in Bridgeport in late 2016. (Tom Harris Photography / Studio Gang)
A recently completed boathouse in Bridgeport won the top award this week at an annual awards event held by the nonprofit group Friends of the Chicago River.
Designed by architect Jeanne Gang of Studio Gang, the $8.8 million Eleanor Boathouse opened on the South Branch of the Chicago River in late 2016 with the goal of introducing more residents to rowing and restoring riverfront property that had been contaminated for years.
When the facility opened, experts said its location near Bubbly Creek could help shift the perception of the notoriously dirty section of the river, which got its name from the gases that used to bubble from decomposing animal intestines and other waste dumped into the river by local meatpacking businesses. 
At the Friends' annual Big Fish Ball on Tuesday, Eleanor Boathouse received the group's Blue Ribbon Award, which recognizes the work of developers, architects and planners for creative projects that improve the Chicago River system.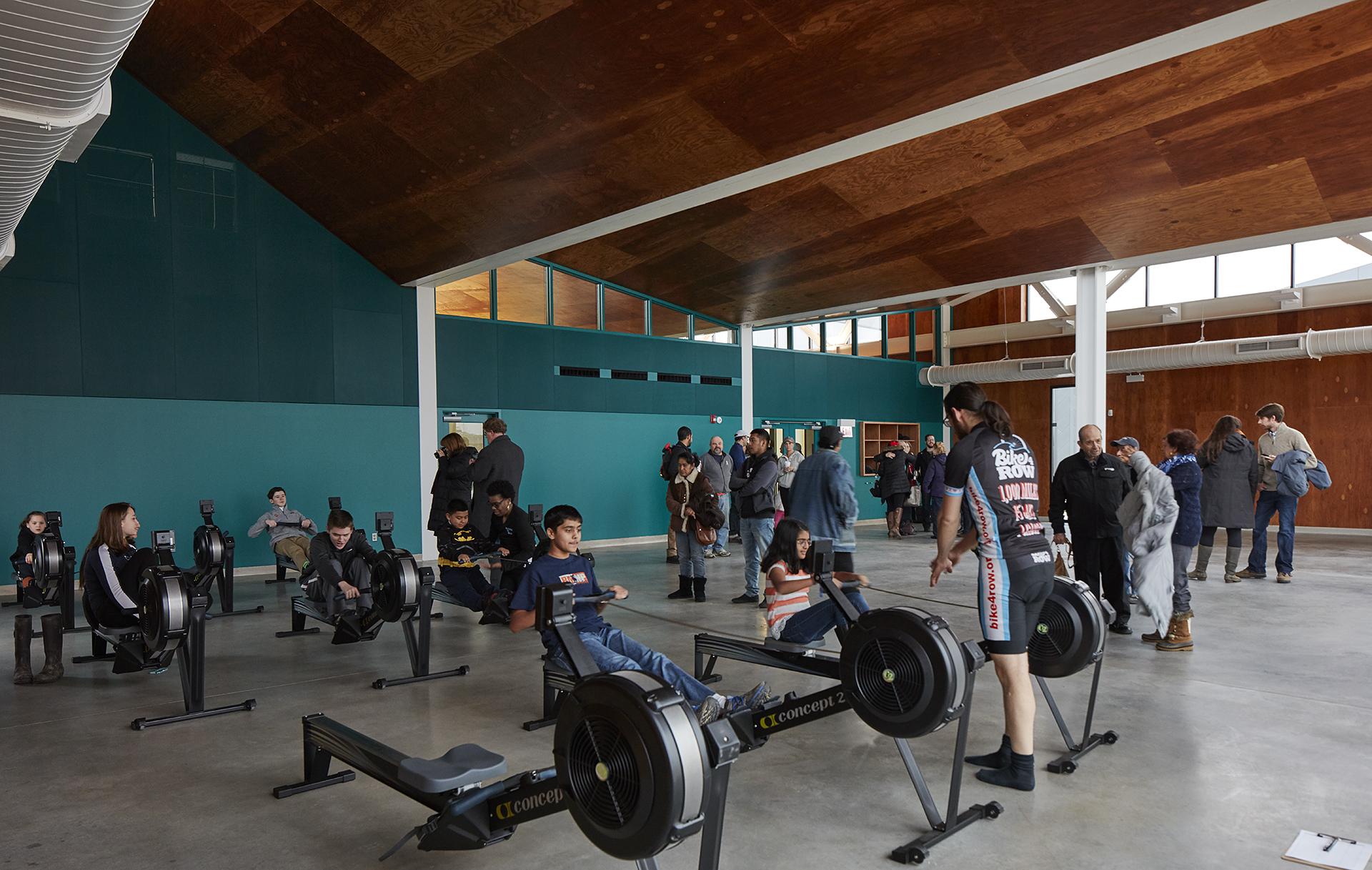 The new boathouse features a 5,800-square-foot heated training facility for rowers. (Tom Harris Photography / Studio Gang)
The public boathouse is home to several rowing organizations, including Recovery on Water, a support group for patients diagnosed with breast cancer. It offers a 5,800-square-foot heated training facility for rowers, a 13,000-square-foot boat storage building that fits 60-plus boats and a community field house.
Located at 2828 S. Eleanor St., the project is the final in a series of new boathouses built along the Chicago River since 2011, when Mayor Rahm Emanuel announced a plan for increasing recreational options through investments in the river.
Studio Gang designed another of the boathouses built as part of the effort: WMS Boathouse at Clark Park in North Center. Others were built at Ping Tom Park in Chinatown and River Park in Albany Park. 
Friends' gala also gave awards to Argyle Shared Streets, the Canal Shores Ecological Restoration Master Plan, River Point, the Eugene Field Park Riffle and Rockwell Taproom and Brewery. More information about the projects can be found on the Friends of the Chicago River's website.
Contact Alex Ruppenthal: @arupp | [email protected] | (773) 509-5623
---
Related stories: