Chris Berger wanted to give us a sailing demonstration, but the day we arranged to meet at the Skokie Lagoons in Glencoe, there was a layer of slush on the ice.
Ice?
Yes, you read that right. Berger sails on ice – and yes, that's a thing. It's called ice boating or hard water sailing, and while it sounds a touch crazy at first, the more you think about it, the more plausible it sounds as a future Olympic sliding sport – or hobby.
"Ice boating is sailing," Berger says matter-of-factly. "It's just a faster, more exciting version of it."
Berger has been sailing on "regular" water all his life, but what makes him so passionate about ice boating, he says, is the speed. "On ice," he says, "we're running on these skates (or we call them 'runners'). They're sharpened to a very fine edge and if we have good clean hard ice there is almost no resistance at all."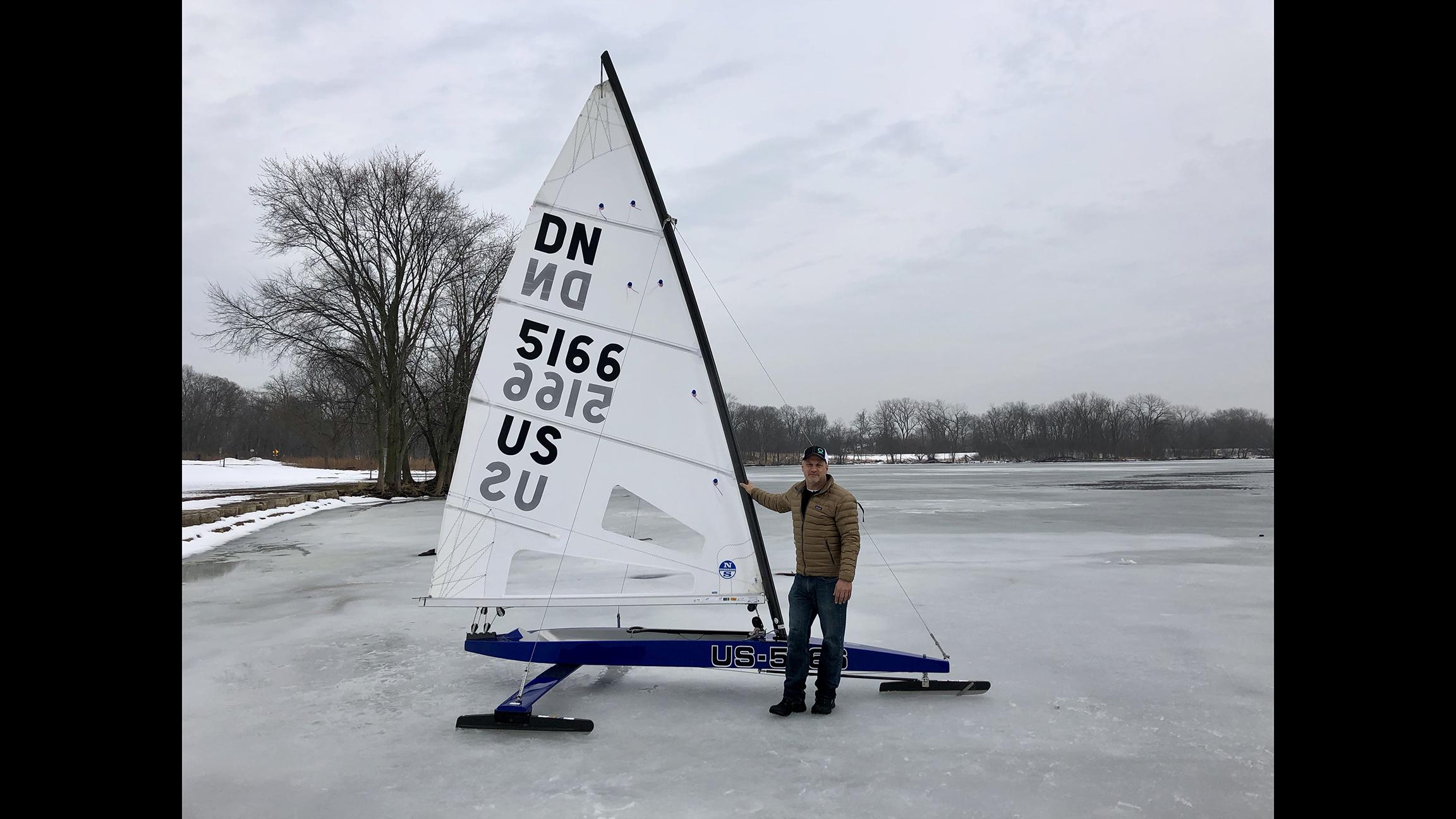 Chris Berger shows us his DN ice boat.
Berger races internationally in the DN class of ice boats ("DN" stands for Detroit News – the first such boat was built in the newspaper's hobby shop in the mid-1930s). They are small, lightweight, easy to transport – and super-fast. Berger says that with winds of 15 knots, or about 17 mph, a sailboat in water might go about 12 mph. With that same wind, a DN ice boat can easily do 50 mph and will even reach speeds of 80 mph.
You can read more about competitive ice boating here.
---
Related stories: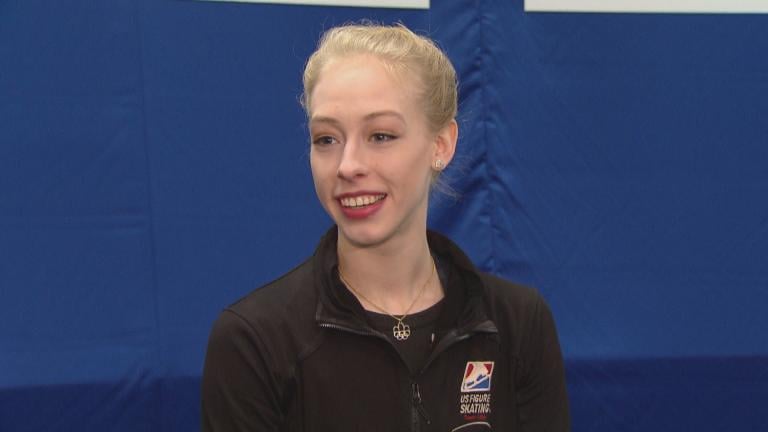 On the Ice With Bradie Tennell, Team USA Figure Skater
Jan. 25: The Winter Olympics begin in just two weeks, and at least one athlete from the Chicago area will be there. Meet a figure skater from suburban Carpentersville who's been preparing for the games for 17 years.
---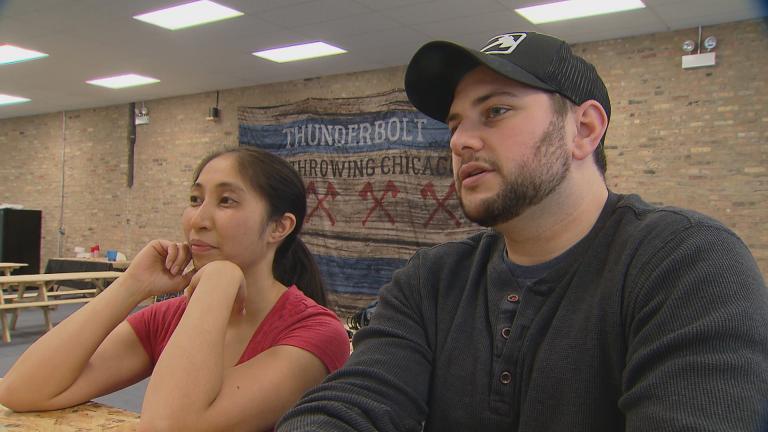 Looking for a New Hobby? Just Axe
May 9: A Portage Park range takes a whack at bringing axe-throwing to Chicago.
---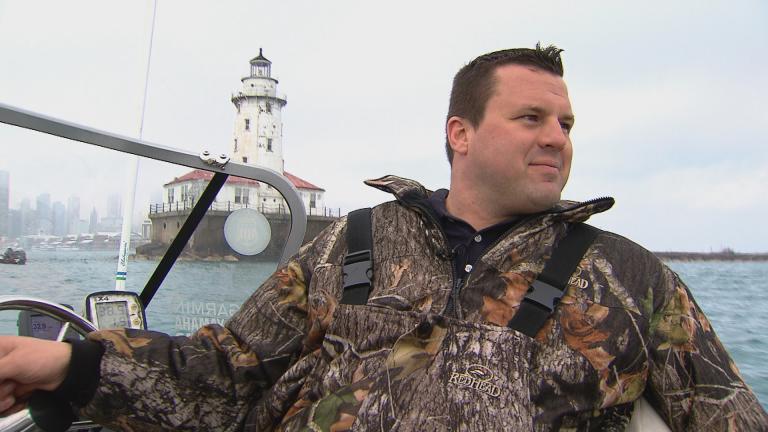 Lakefront Fishing a Break from 'Hustle and Bustle' of City
Feb. 22, 2017: In the depths of a Chicago winter – and especially when there's a winter heat wave – sometimes you just have to get outside. But what if you're not one for skiing or skating? We decided to go fish.
---