Ramar, a 50-year-old western lowland gorilla, is the oldest animal at Brookfield Zoo. (Courtesy Chicago Zoological Society)
Ramar, Brookfield Zoo's oldest animal and one of the oldest gorillas in the country, turned 50 this month.
Staff at the zoo's "Tropic World" exhibit marked the milestone by presenting him with a frozen "cake" filled with bananas, apples, pineapple and raisins – and topped with a yogurt frosting and frozen blueberries.
At 50, Ramar is the third oldest male western lowland gorilla living in a North American zoo.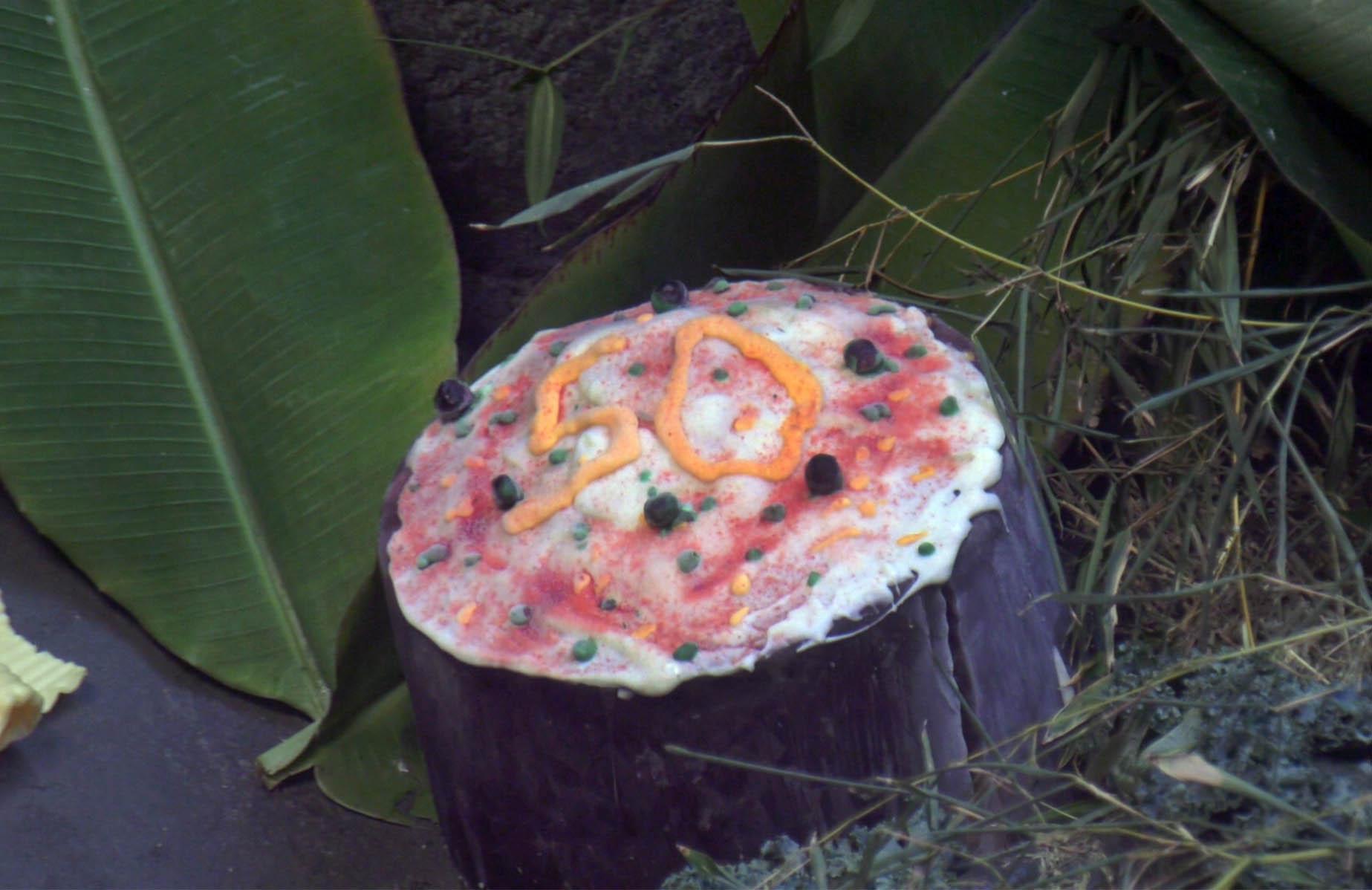 A birthday "cake" for western lowland gorilla Ramar, who turned 50 last week at Brookfield Zoo. (Courtesy Chicago Zoological Society)
Born in the wild and raised by a human family until age 7, Ramar's exact birthdate is unknown but is always celebrated in January.
Ramar arrived at the zoo in 1998 at age 30 and has sired three offspring: two sons (Nadaya and Bakari) and a daughter (Kamba). He is also the grandfather of Zachary, one of Kamba's offspring.
Given the life expectancy of 32 years for male gorillas in professional care, Ramar is considered geriatric and deals with age-related ailments, including the degenerative arthritis that has caused him pain in his knees. Last year, doctors conducted an arthroscopic examination of Ramar's knees to remove tissue of meniscal and anterior cruciate ligament tears and reduce inflammation associated with his arthritis.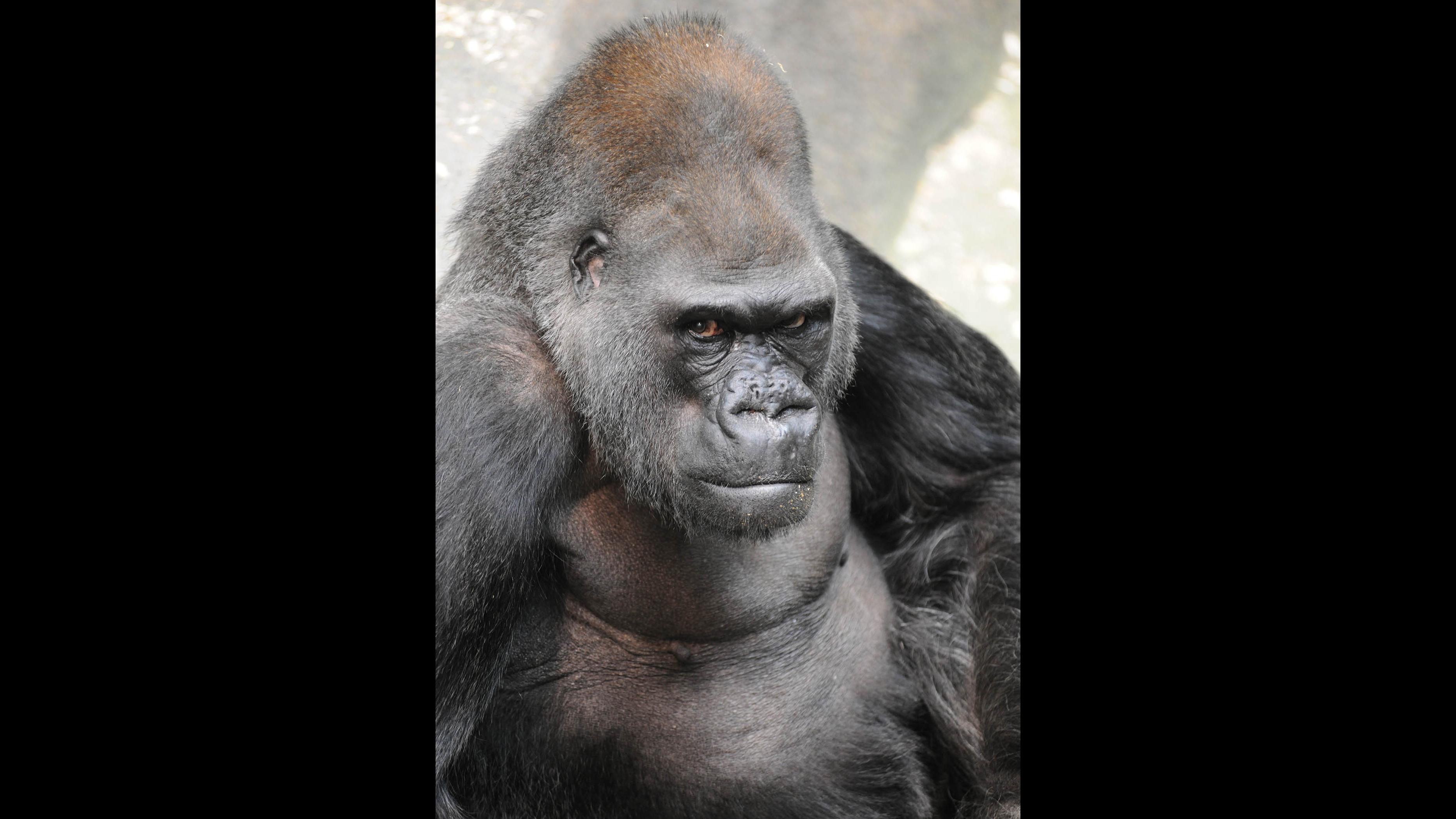 (Courtesy Chicago Zoological Society)
He also received injections of a synthetic joint lubricant and platelet-rich plasma, both of which have improved his mobility, according to the zoo.
Ramar's species – western lowland gorillas – are listed as "critically endangered" on the International Union for Conservation of Nature and Natural Resources Red List.
Follow Alex Ruppenthal on Twitter: @arupp
---
Related stories: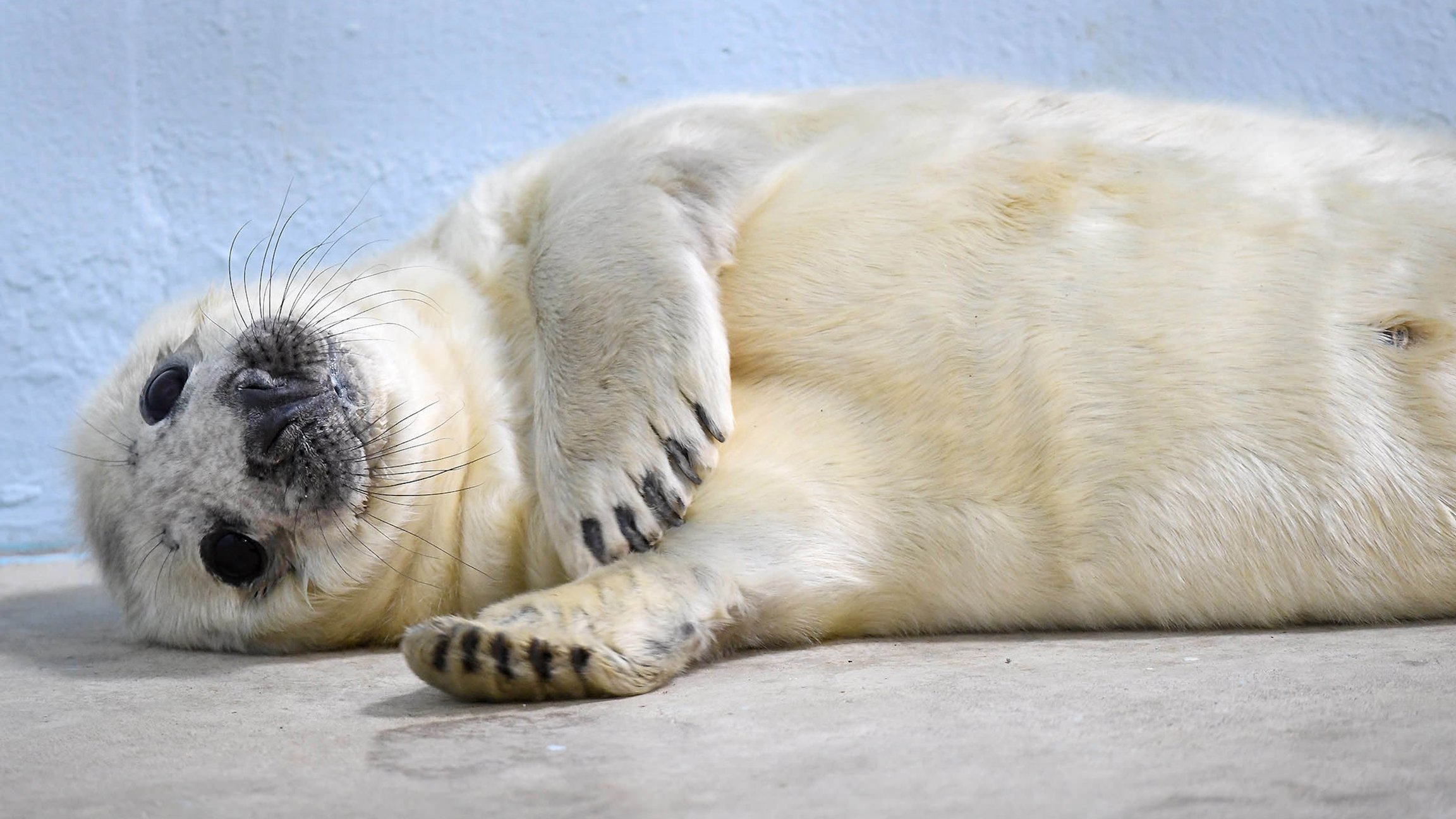 Gray Seal Pup Born at Brookfield Zoo
Jan. 12: Brookfield Zoo welcomed a newborn gray seal on Dec. 26. The male pup weighed 36 pounds at birth and is expected to weigh more than 120 pounds by the time he is weaned at three weeks.
---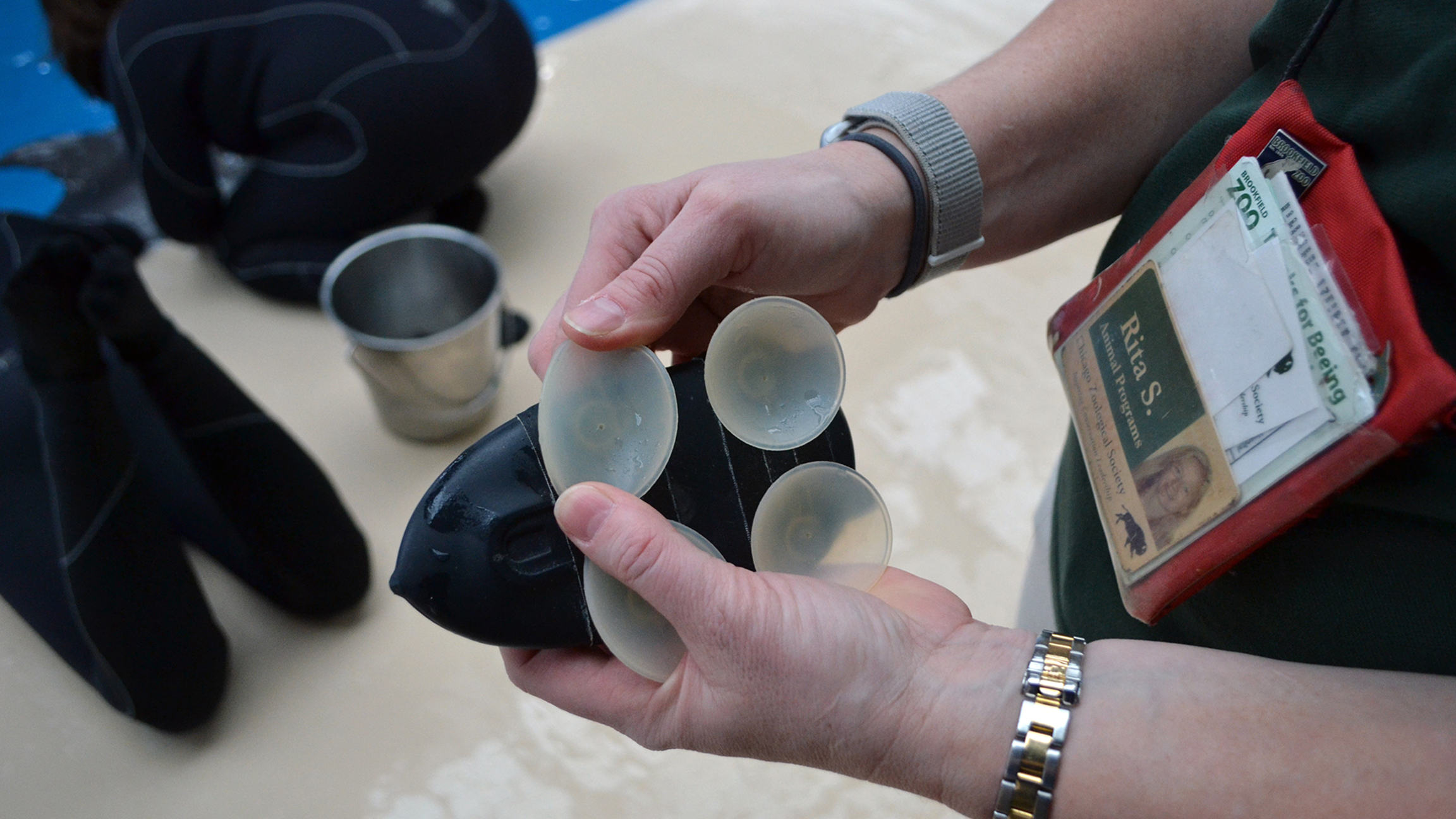 Dolphins, 'Fitbits' and the Deep Data Dive to Transform Animal Research
Jan. 11: Brookfield Zoo is leading a first-of-its-kind study to collect data from dolphins and other aquatic mammals using a Fitbit-like device that figures to revolutionize human understanding of the animals' behavior.
---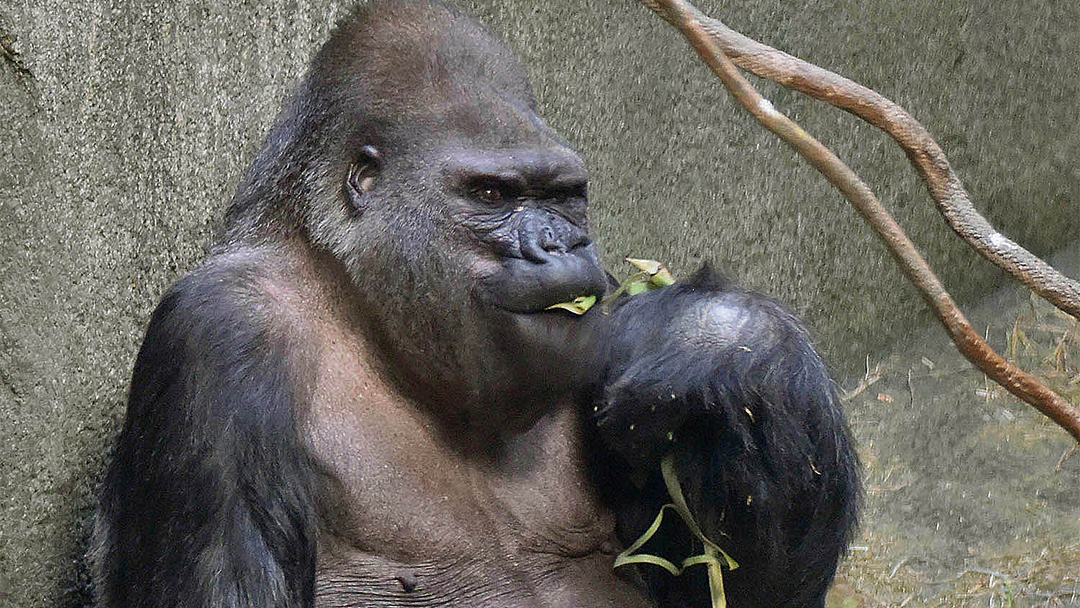 Brookfield Zoo's Oldest Animal Gets Knee Scope to Treat Arthritis
July 3: Like many humans approaching their elder years, a 49-year-old western lowland gorilla named Ramar has been dealing with knee pain.
---