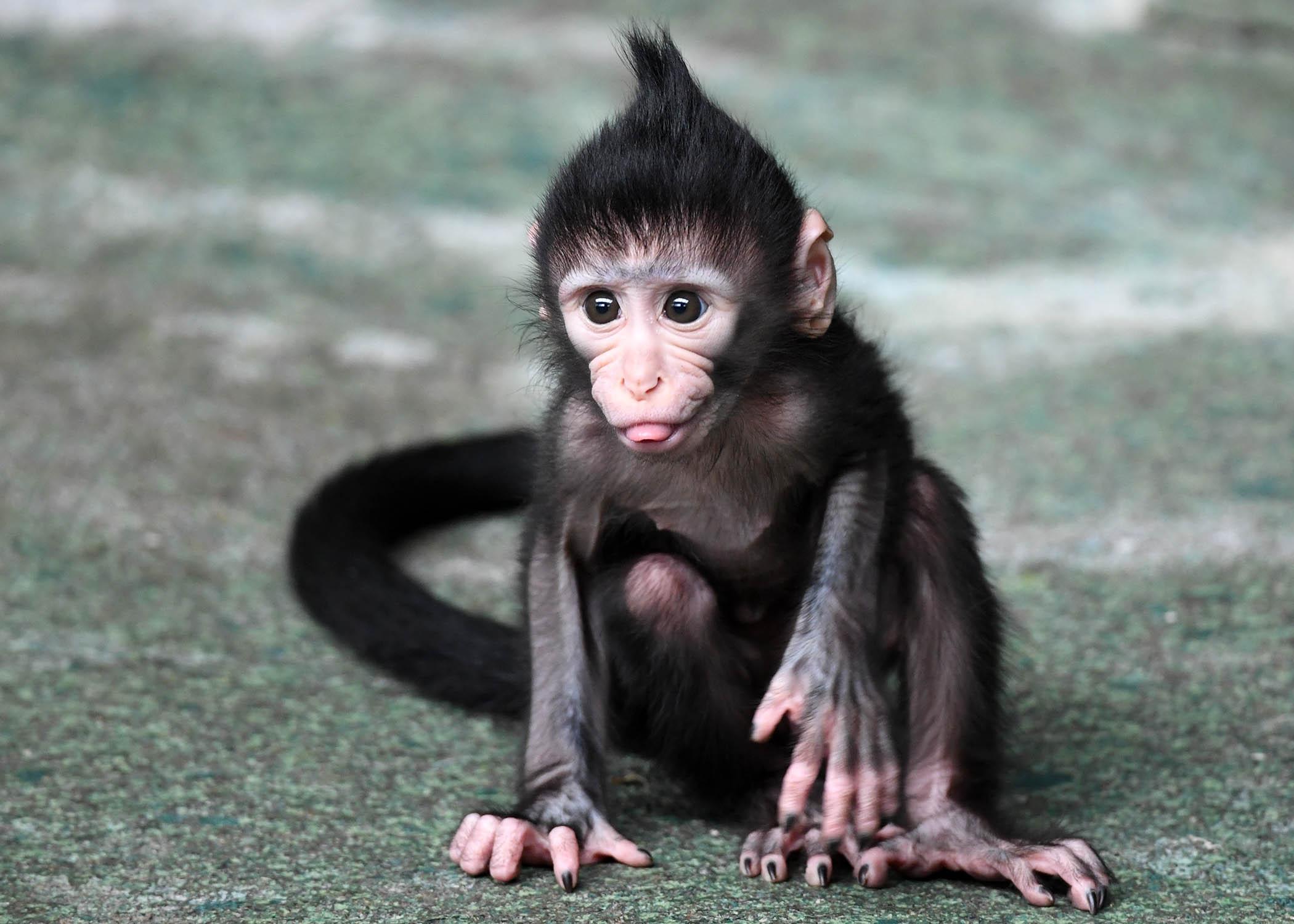 Baby monkey Zingo (Jim Schulz / Chicago Zoological Society)
Brookfield Zoo welcomed a baby monkey earlier this summer, and just in time for the fireworks.
A black-crested mangabey was born July 4 at the zoo. The male monkey, named Zingo, was born to 7-year-old mom Kiwi and 15-year-old dad Videll.
Zingo's birth was the first of a black-crested mangabey at Brookfield Zoo, which has exhibited the species since 2015.
At birth, a mangabey's facial skin and the pigment on the hands and feet is light in color, as Zingo's photos demonstrate. But these areas will darken to black over time, according to the zoo.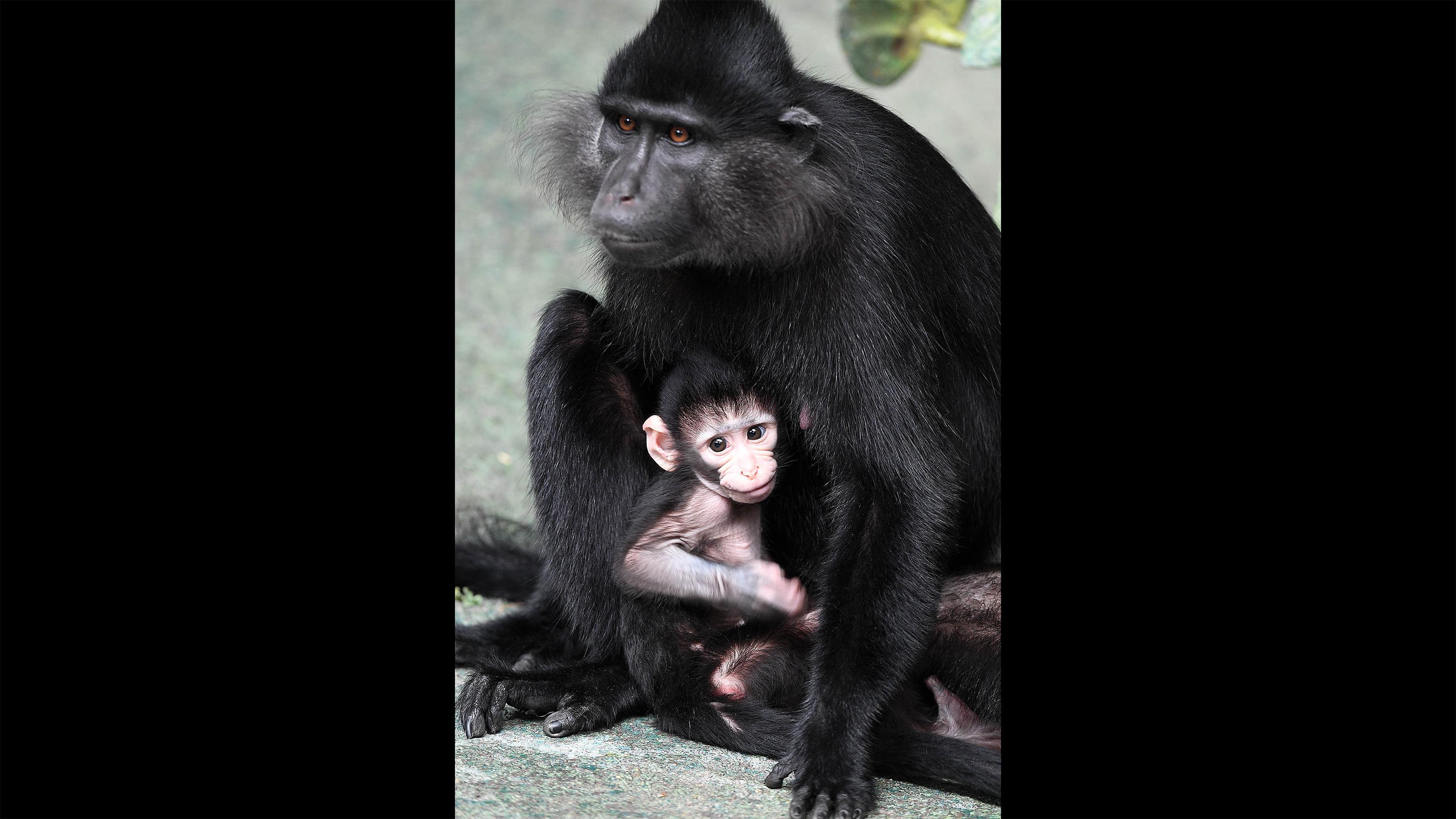 Baby monkey Zingo with mother Kiwi. (Jim Schulz / Chicago Zoological Society)
A young mangabey like Zingo will cling to its mom's abdomen as she moves around. As Zingo gets older, Kiwi will allow him to explore under her supervision. Male offspring typically leave their natal group at 5 years old.
Following Zingo's birth, the zoo welcomed three more baby monkeys in July. The new squirrel monkeys were born on July 9, 20 and 26 – and another one is due within a week. 
Baby monkey Zingo (Jim Schulz / Chicago Zoological Society)
Contact Alex Ruppenthal: @arupp | aruppenthal@wttw.com | (773) 509-5623
---
Related stories: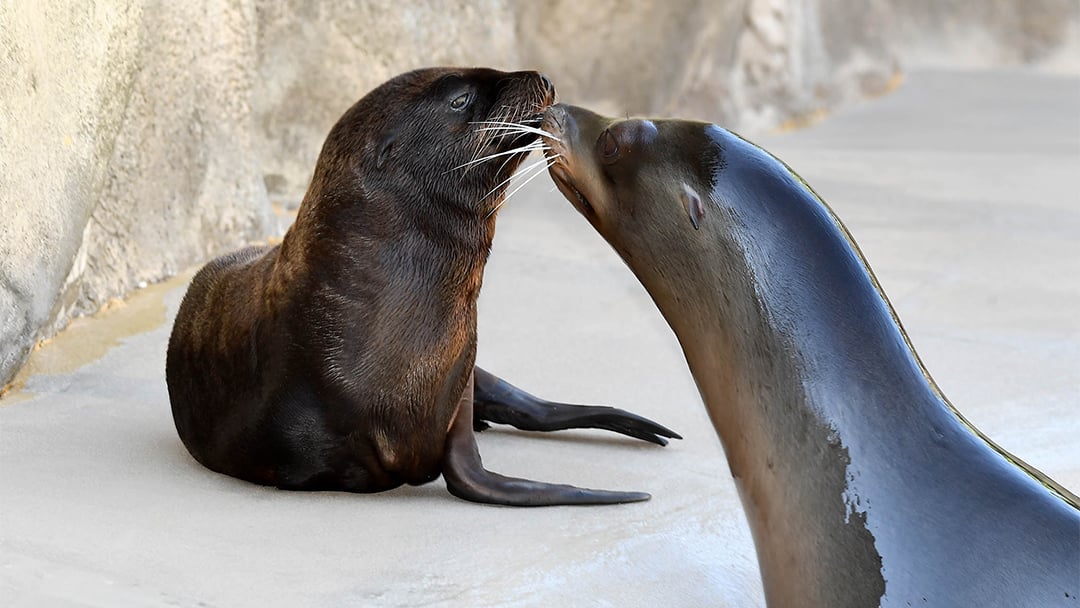 2 California Sea Lion Pups Debut at Brookfield Zoo
July 21: After spending their first weeks learning to swim and bonding with their mothers, Lucy and Taylor make their public debut.
---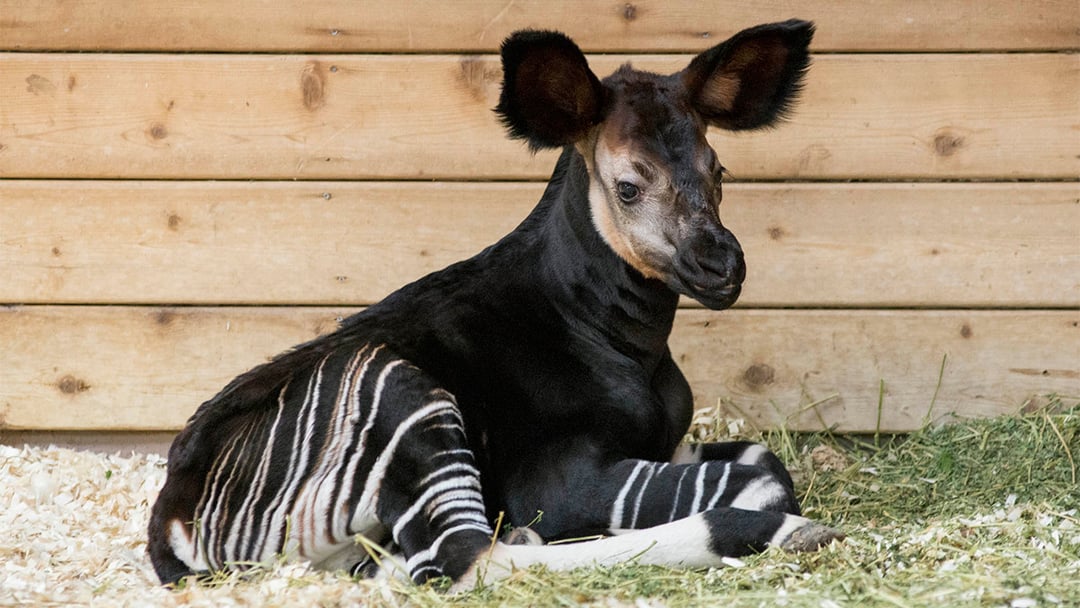 Okapi Calf Born at Brookfield Zoo
May 30: The striped "forest giraffe" is the 28th okapi to be born at the suburban zoo since 1959, when it became the first zoo in North America to have a birth of the species.
---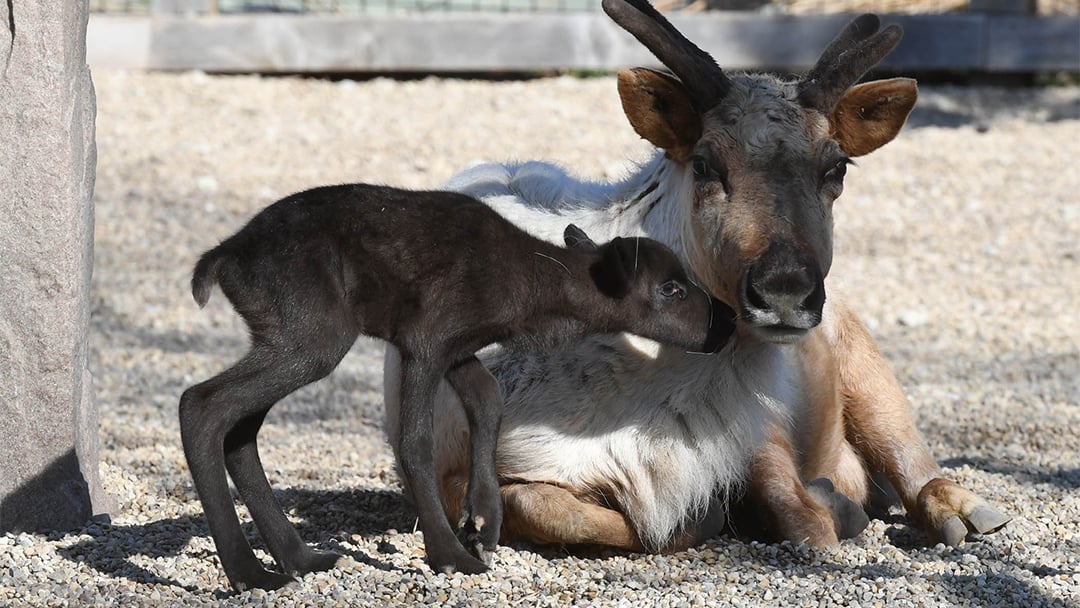 Brookfield Zoo Welcomes First Baby Reindeer in 37 Years
April 14: Just in time for Easter, a reindeer named Bunny gives birth to a male fawn – the first reindeer born at Brookfield Zoo since 1980.
---