(Dayna Bateman / Flickr)
UPDATE: Mayor Emanuel Says Chicago Fire Department Harassment Claims Taken 'Extremely Seriously'
Multiple Chicago Fire Department paramedics claim they have been sexually harassed by the same male coworker over the past year. Each of the women, who say they barely know each other, have recounted similar experiences.
"He used sexually explicit language around them, he made sexual comments to them. … All three of them he had grabbed, held on to and forcibly kissed," Arlington Heights-based attorney Lynn Palac said.
One of the paramedics says the veteran ambulance commander cornered her last November in a hospital room where he pressed his body against hers, pinned her arms and kissed her without consent.
Another claims the same commander harassed her more than a decade ago when he was training her as a cadet, grabbing her breasts and repeatedly asking her to go on a date with him. That woman says the behavior picked up again after they were put on assignment together late last year.
All three report having gone to the city with their complaints, according to Palac. They said this harassment occurred exclusively on the job and none of the women had any personal relationship with the commander.
A 'culture' of harassment
These are among the allegations made by five Chicago Fire Department paramedics who on Tuesday filed a federal discrimination lawsuit against the city, demonstrating what they describe as a "culture" of sexual harassment and discrimination within the department.
"They all feel fed up and they all want to keep their jobs," said Palac, a former Cook County prosecutor who now works as a private practice lawyer and is representing each of the women. "This isn't about money, this is about changing the way women are treated and the way these kinds of cases are addressed in the fire department."
"There are stories to show that there's a culture in the fire department of sexual harassment and discrimination," Palac added. "Rather than five individual incidents, I believe from what they're saying, it appears there's a culture of harassment and discrimination."
First accuser
The accusers are referred to in the lawsuit as Jane Doe 1 through 5. The first woman to come forward approached Palac last October. She had dated a Chicago firefighter, but after their relationship ended in 2013 she transferred to a new firehouse. There, she had no contact with him until they were placed on similar assignments in 2016.
At that point, she says, the firefighter began sending her text messages that made her uncomfortable and allegedly remarked to a coworker he planned to take every opportunity he could at work to "f--- with her." The woman complained to a battalion chief, but was talked out of filing an order of protection. She was eventually written up by the fire department's internal affairs division and accused of lying.
When the woman retained Palac, that complaint against her was dismissed. But the paramedic said the firefighter has shown up at her firehouse as recently as December.
"She's been put in this position of not being protected," Palac said, "and not really knowing where this guy is going to show up."
Once word of mouth about that case began to spread, other female paramedics began to come forward.
A second complainant said she was repeatedly sexually harassed by a field chief beginning last fall. He allegedly solicited the woman for sex on numerous occasions, demanding a "no strings relationship," meaning he didn't want the woman to wink or "shoot a look" at him while on the job, according to the complaint. Despite being rebuffed each time, he continued sending her sexually explicit texts, according to the lawsuit.
In another incident, she says she was sleeping inside a bedroom at her firehouse when the chief allegedly entered unannounced using a universal key, shut the door behind him and stood in the dark. The woman then took a "defensive stance" and demanded he leave before he eventually walked out, according to the complaint.
She said she reported this to her superiors and was moved to a different ambulance, but claimed the field chief has not been disciplined, while she has faced ongoing retaliation for speaking out.
'Me too'
The city defines sexual harassment, in part, as "any unwelcome sexual advance, or request for sexual favors or conduct of a sexual nature" in its policy handbook prohibiting such conduct.
That policy also outlaws "sexually suggestive or offensive remarks, sexually suggestive pictures or graffiti, sexually suggestive gesturing, verbal harassment or abuse of a sexual nature, the displaying of sexual objects, requests for sexual favors, stalking, sexual assault, touching, patting, or pinching, sending sexually suggestive email or text messages, and accessing sexually suggestive sites on the Internet."
It is also against city policy to retaliate against accusers for making these types of claims.
But in their complaint, the women claim the city instead "directly encourages, and fails to adequately discipline, supervise and control its officers, and its failure to do so manifests in deliberate indifference" and that it failed to maintain adequate safety for female employees.
Women make up a statistically small sample of the Chicago Fire Department's workforce.
Of the nearly 4,000 firefighters on the job, fewer than 4 percent are women, according to CFD records. Women are more likely to be paramedics – accounting for 219 out of the 755 currently on staff – but that's still fewer than one in three employees.
This isn't the fire department's first brush with allegations of discrimination.
A Better Government Association analysis of city data found the department paid out nearly $92 million in discrimination lawsuits from 2008-16. That's the second-highest total for a U.S. fire department over that period (behind only the New York City Fire Department), and about 6.5 times more than the next-highest fire department (Los Angeles, with $14 million).
Some of those payouts dealt with physical strength tests that discriminated against women and a written test that discriminated against African-American applicants.
The BGA report went on to claim the Chicago Fire Department has a "macho culture that has long resisted diversity."
A federal appeals court in 2016 also ruled a paramedics' entrance exam was unfair to female candidates. And more recently, a South Side paramedic was reportedly placed on administrative leave after he was seen masturbating in front of co-workers.
Many of the women were initially fearful of speaking out, according to Palac, saying they didn't want to be "that girl," only to face retaliation and blowback simply for stating their claims.
So what changed?
The #MeToo movement first put a spotlight on sexual harassment and assault among the Hollywood elite, but it's since spread to other industries including politics, athletics, media and the music industry.
Palac believes it was this change that emboldened her clients to go public with their complaints.
"I think maybe just the overall culture with everything nationally," she said. "Women seem to be having more courage about coming forward."
Among the demands detailed in Tuesday's lawsuit, the women are seeking a court order forcing the city to "effectively and efficiently institute" policies to eliminate any illegal employment practices, along with a permanent injunction preventing the city, the fire department and its employees from discriminating or retaliating against the plaintiffs.
Palac said she's also heard from several former fire department employees who recounted similar stories dating back to the 1980s.
"I think women just want their stories to be known. I've been on the phone or meet(ing) with these women in person for hours just hearing their stories," she said. "And for some of them, they know there's nothing we can do about it because it's happened so long ago, but I think they just feel like they want someone to know 'Hey, this happened to me too.'"
Contact Matt Masterson: @ByMattMasterson | [email protected] | (773) 509-5431
---
Related stories: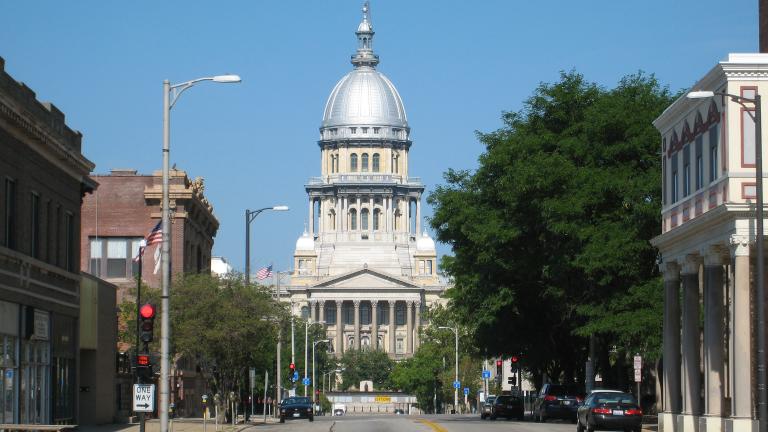 Lawmakers Pass Measures Cracking Down on Sexual Harassment
Nov. 7: Sexual harassment has been part of the way of life at the Illinois state capital for decades. Lawmakers on Tuesday spent much of the day decrying that culture and approving measures intended to root it out.
---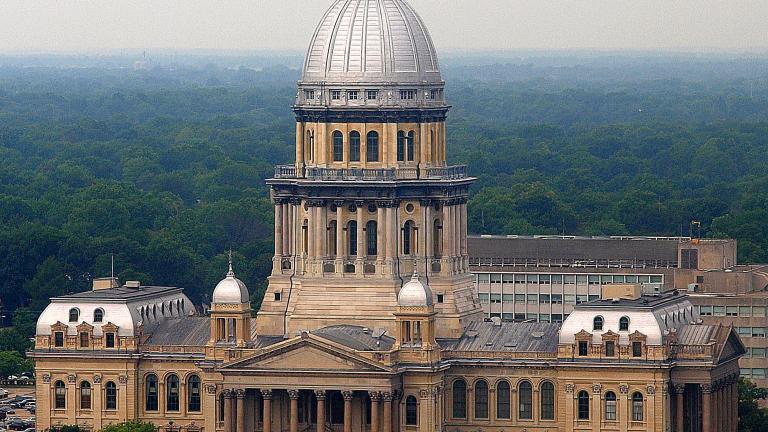 Sexual Harassment Allegations Shine Light on Gaps in State Law
Nov. 2: As Springfield grapples with allegations of rampant sexual misconduct and harassment, lapses and flaws in the system for dealing with charges of harassment and other unethical behavior are rising to the surface.
---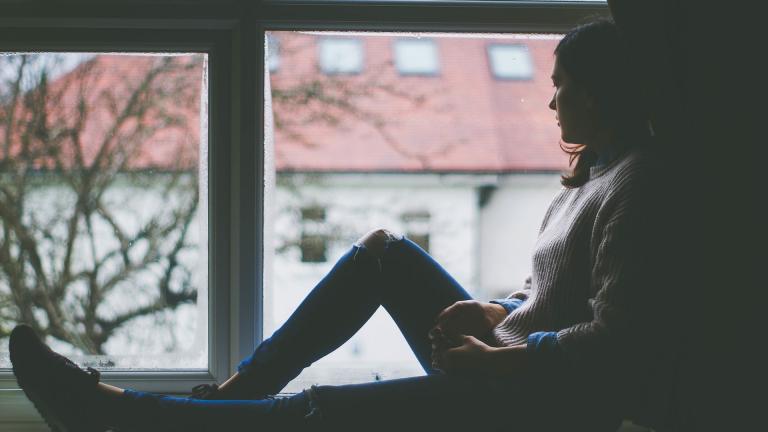 'Me Too' Campaign Empowers Sexual Assault Survivors to Raise Voices
Oct. 17: "There's a whole lot of women out there, likely millions of women, who were affected and now they have the opportunity to raise their voice and talk about it," said Kristie Paskvan, founder of Chicago Says No More.
---