It might be hard to believe, but the dance floor mainstay "Cha-Cha Slide" was created nearly 20 years ago right here in Chicago. And while you definitely know the song, and maybe you know the dance, you might not know DJ Casper, the South Sider who put the stomps, hops and cha-chas together to create the "Cha-Cha Slide."
Casper, who still lives in the Chicago area, says the song's sudden rise from local party song to nationwide pop hit in 2001 caught him by surprise. "I really didn't expect the 'Cha-Cha Slide' to do what it did," he said.
What it did was break the Billboard Hot 100. In 2004, it hit number one in the U.K. Now in 2018, the "Cha-Cha Slide" remains a crowd-pleaser for every kind of gathering, from preschool graduations to retirement parties.
DJ Casper, also known as Mr. C the Slide Man, began making music and DJing as a teenager. He says he's always been a natural entertainer. "You're always thinking about what can I do to make this person have fun, it just so happened the 'Cha-Cha Slide' made everyone have fun."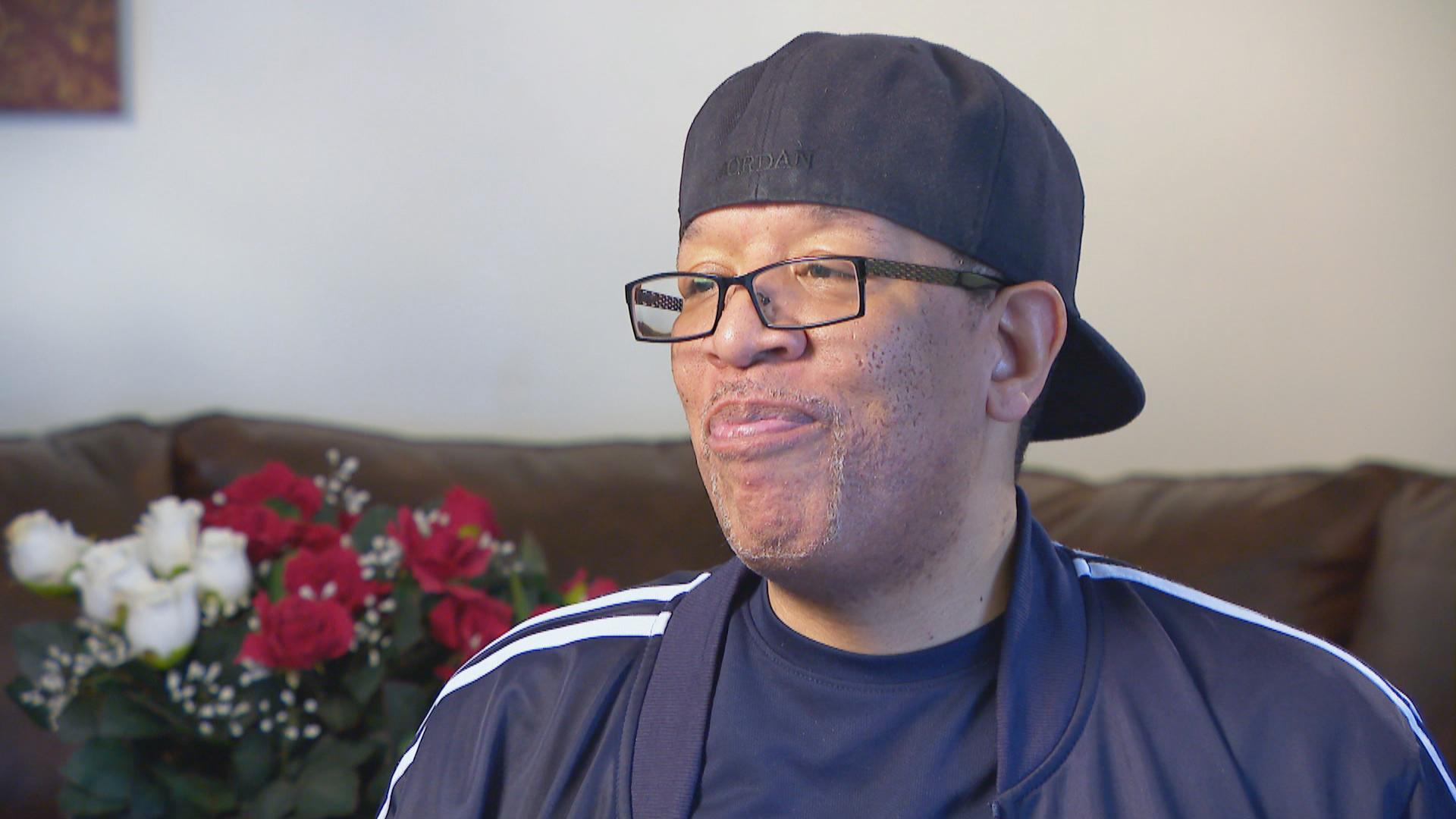 DJ Casper of "Cha-Cha Slide" fame. (Chicago Tonight)
But the slide didn't start out as a song or a dance. Casper originally created it in 1999 as a favor for his nephew, who was a personal fitness trainer. "I had created it for an aerobic workout and I ended up putting music behind it," he said.
Soon, people started asking about the song, and Casper says he began selling copies. "I didn't do it through a label or anything, just out the trunk," he said.
It wasn't long before word began to spread. Former WGCI personality and current actress in the Showtime series "The Chi," LaDonna Tittle remembers DJ Casper as a regular at WGCI events. "When I met Casper he used to come to our after work set at Taste at 63rd and Lowe," she said.
WGCI was the first to play the song on the air. Casper recalls: "People started calling the radio station and saying can I hear the 'Cha-Cha Slide' song and they said, 'We don't know what you're talking about.'"
The station tracked Casper down for a copy, and once it hit Chicago's airwaves, record labels took notice. "Everything hit all at once, universal records contact me, they wanted me to go on a tour and it started getting real crazy," he said.
Suddenly, the "Cha-Cha Slide" was a nationwide phenomenon, with a video shot in downtown Chicago. Casper's friends say that while other line dances like the Bus Stop and the Electric Slide became popular, the secret to the song's charm was its straightforward simplicity. 
Radio personality Glenn Cosby worked with Casper at the radio station V103. He says, "The best part about the 'Cha-Cha Slide' is you don't need any lessons, you don't need any rhythm, you can just follow along … sometimes special can mean simple, and when simple means you can connect with the human spirit … it's in a category by itself."
The song's easy movements and steady rhythm make dancers eager to put their own stamps on it to this day. A YouTube search yields hundreds of takes on the Slide – from Guam to Cebu City in the Philippines, by babies and dogs, in costume and fitness clubs, on ice skates and roller skates, in Legos and video games, even in the clubhouse of professional football teams.
Three years after the song filled dance floors in America, it shot up the U.K. charts, and Casper took the slide international. Cosby recalls, "There were 10,000 people at Heathrow Airport waiting for Casper. 10,000 people!"
It kept on sliding all the way to the other side of the globe. Casper remembers seeing a video of the slide from China. "They had translated it in Chinese, so I was like, OK, I don't know how to speak Chinese, so how did they do that?" he said.
While the "Cha-Cha Slide" isn't at the top of the charts anymore, it's still at the top of playlists for weddings, barbecues and especially sporting events. Casper's friend and business partner Tonya Johnson of Chicago Chicken and Waffles notes one sport in particular that's fond of the song: "If you watch an NBA game they're going to play the slide."
Casper says that the song's success allowed him to keep making music, although the royalty checks have slowed down since the song's peak. "You get your royalty checks and you splurge until all the splurging is gone, and then you're like … cha-cha 2?"
And he continues to perform the song at events he DJs today and says the joy it brings people is still a lot of fun to watch, even though he admits that he's a little cha-cha'd out himself. "I've gotten sick of the song a long time ago. But I don't get sick of people enjoying themselves."

More on this story
DJ Casper is still working on new slide dances. Below, you can listen to his remix of the "Cha-Cha Slide" and a new song titled "Casper Slide."
---
Related stories:
Chicago Punk Rock Musicians with Unexpected Day Jobs
Hiplet Is Not Your Grandmother's Ballet
Zeshan B Puts a South Asian Twist on Classic American Soul
JB Skating: Chicago's Smoothest Creation
---