When we first heard about Lombard native Zeshan Bagewadi earlier this year, we thought we had found an undiscovered talent. And maybe we had—at the time. But then his CD "Vetted" came out in April, which quickly got the attention of NPR and Rolling Stone.
The attention is well deserved. Zeshan B, as he is known, sings classic soul covers and originals with a big, opera-trained voice. The songs have dead-on arrangements recorded in Memphis with a veteran R&B producer. And then there is the surprising story of a first-generation Indian-American diving into soul music because his immigrant father fell in love with the sound even before he came to the U.S.
But while NPR and Rolling Stone may have scooped me, I got one piece of the story they can't match—an Indian feast. When we decided to interview Zeshan at his parents' house, because that was where he'd learned the music, he warned me that they wouldn't let us leave without lunch. Thank goodness!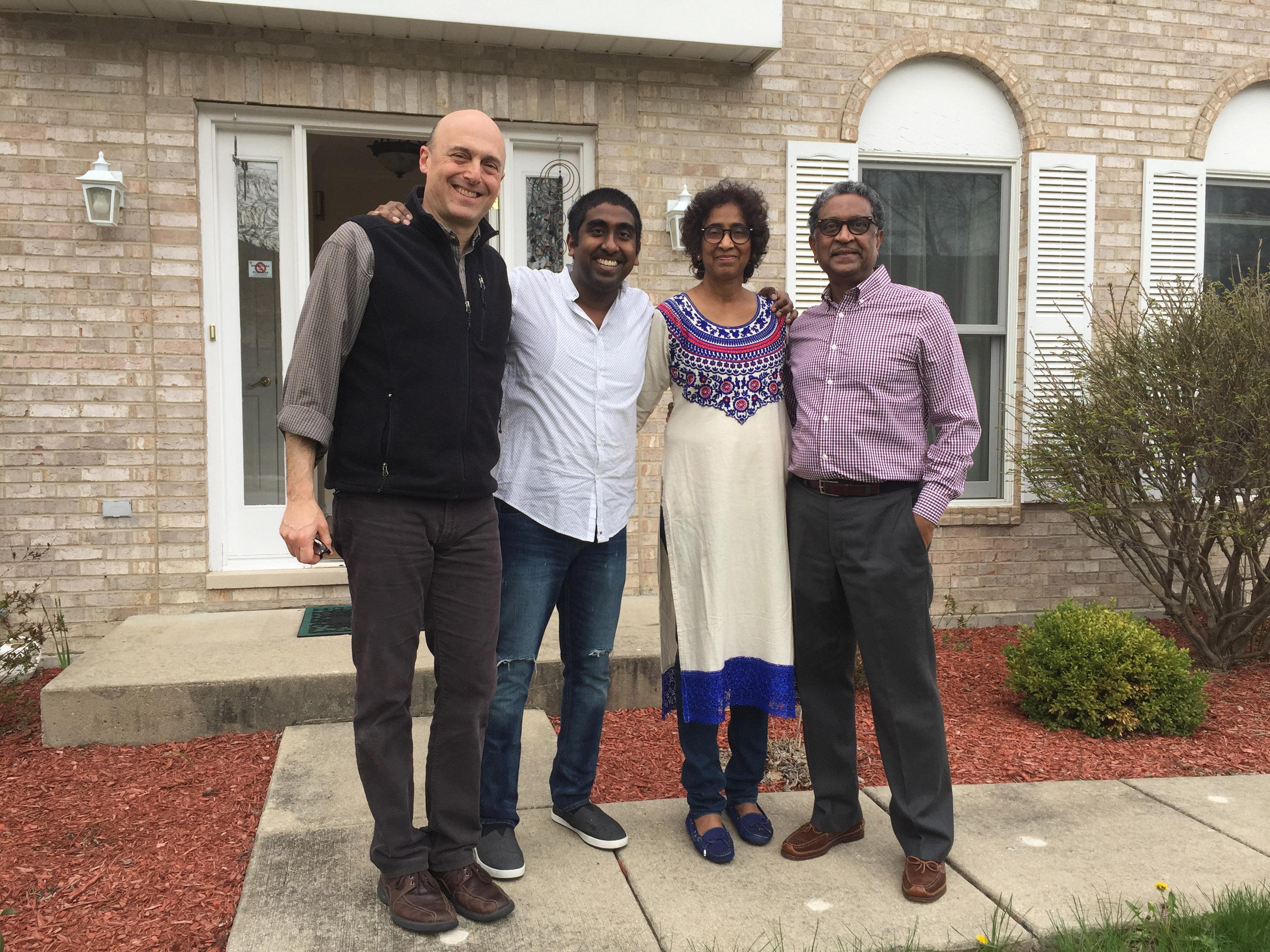 Jay Shefsky with the Bagewadi family. (Chicago Tonight)
We are grateful to Chicago filmmakers Jonathan Warkentin and Diana Quiñones Rivera for allowing us to use their footage of Zeshan. Warkentin's new documentary about Zeshan B, "Desi Soul," will be released Wednesday and will be available here.
Here are two music videos by Zeshan B and the Transistors. 
---
---
Related stories: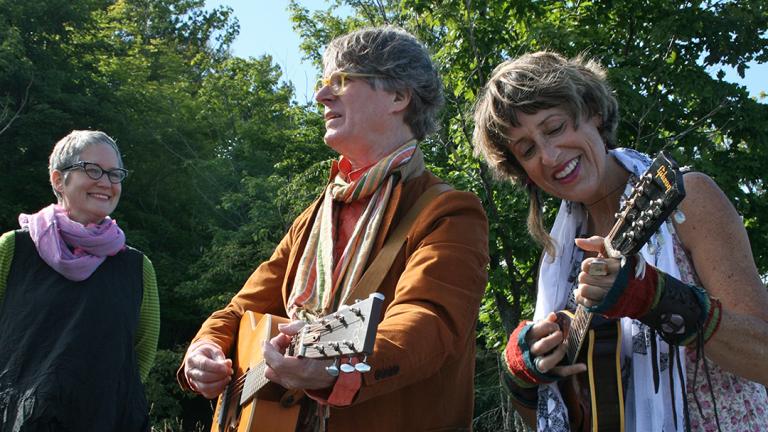 Chicago Alt-Folk Trio Sons of the Never Wrong Turns 25
March 1: Jay Shefsky recounts how a local band with an unusual name caught his attention some 20 years ago. And they're still going strong today.
---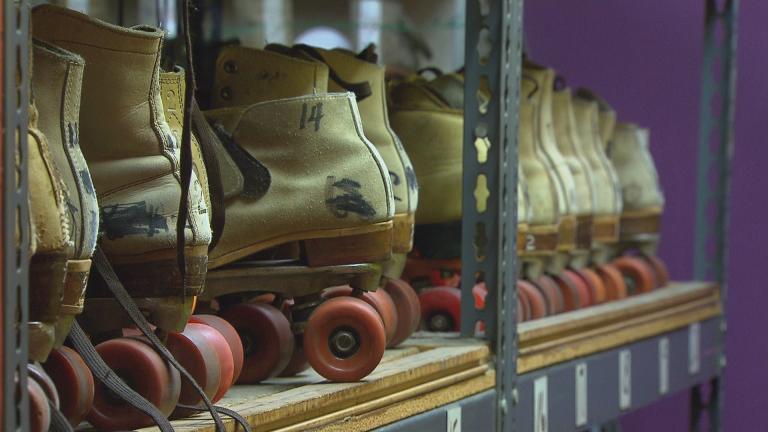 JB Skating: Chicago's Smoothest Creation
Feb. 15: In 1971, Calvin Small and two friends started roller skating a little differently than everyone around them. It caught on. And now, JB skating is known all over the country.
---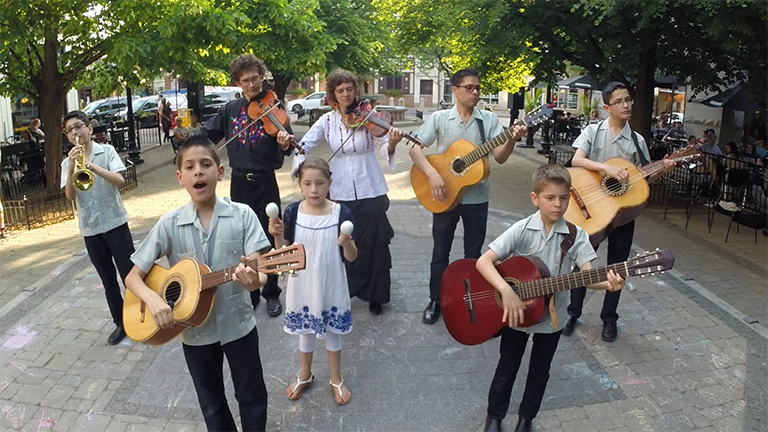 Chicago Family Band Makes Beautiful Music as Cielito Lindo
June 21, 2016: Remember the very musical von Trapp family from "The Sound of Music"? Last summer, my daughter and I met a group you might call the Chicago von Trapps. Together with their father they call themselves Cielito Lindo, which means "beautiful heaven."
---