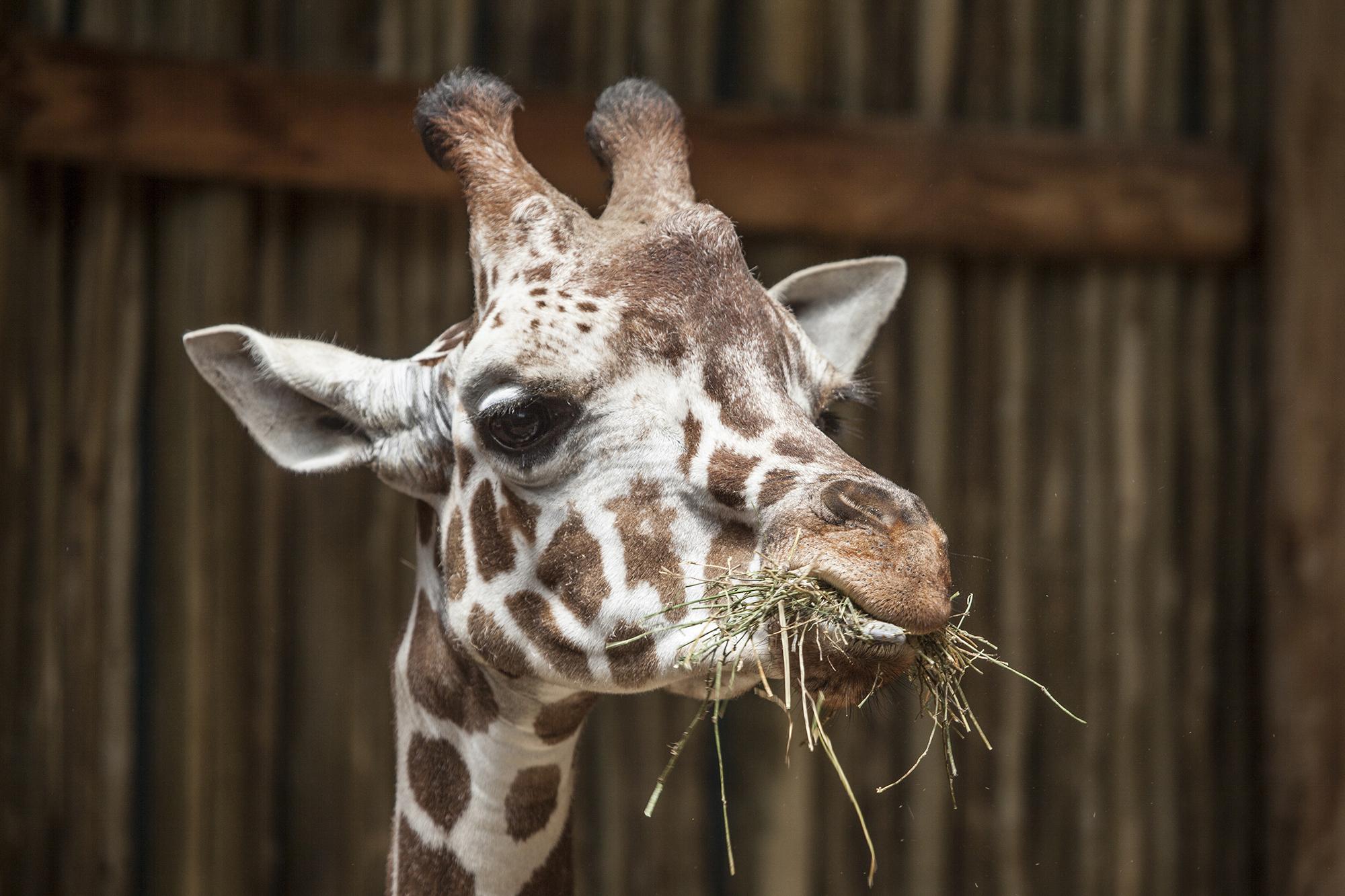 Finely, a 2-year-old giraffe at Lincoln Park Zoo (Chris Bijalba / Lincoln Park Zoo)
Lincoln Park Zoo recently welcomed Finely, a 2-year-old male giraffe whom visitors can now see in the Regenstein African Journey exhibit.
Finely (pronounced Fin-ley) was born in July 2016 at Peoria Zoo – the first successful giraffe birth at the central Illinois zoo. At Lincoln Park Zoo, he will be a non-breeding companion for adult female giraffe Etana.
Because of their height difference – Etana stands about 14 feet tall, while Finely is roughly 9 feet tall – visitors might think that Finely is Etana's offspring, said Mike Murray, the zoo's curator of mammals, on the zoo's website. But he's just her youthful companion, Murray said.
"Giraffes are a guest favorite here at the zoo," Murray said. "While it will take time, we're also eager to eventually introduce [Finely] to the plains zebras that inhabit the savannah at Regenstein African Journey."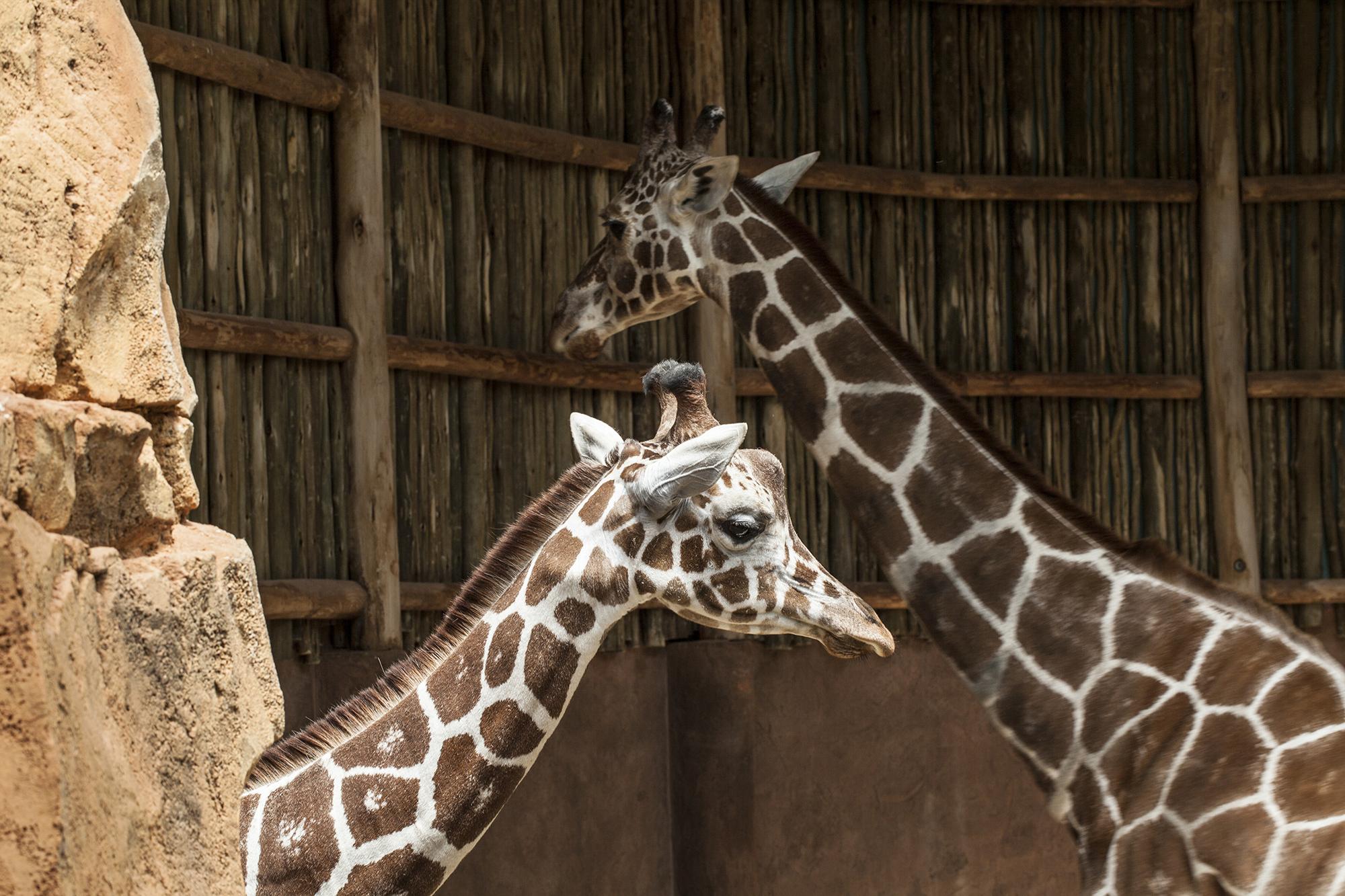 Lincoln Park Zoo's new 2-year-old giraffe, Finely, left, pictured with Etana, an adult giraffe at the zoo. (Chris Bijalba / Lincoln Park Zoo)
Finely's move north from Peoria is part of the Giraffe Species Survival Plan, a population management program coordinated by zoos across North America.
The young giraffe's arrival comes about six months after Chicago's other zoo said goodbye to one of the oldest giraffes in North America – Brookfield Zoo's matriarchal giraffe, Mithra – who died in early November at the age of 27.
Contact Alex Ruppenthal: @arupp | [email protected] | (773) 509-5623
---
Related stories:
Special Exhibit Showcases 150 Years of Lincoln Park Zoo
African Penguin Chick Hatched at Lincoln Park Zoo
---