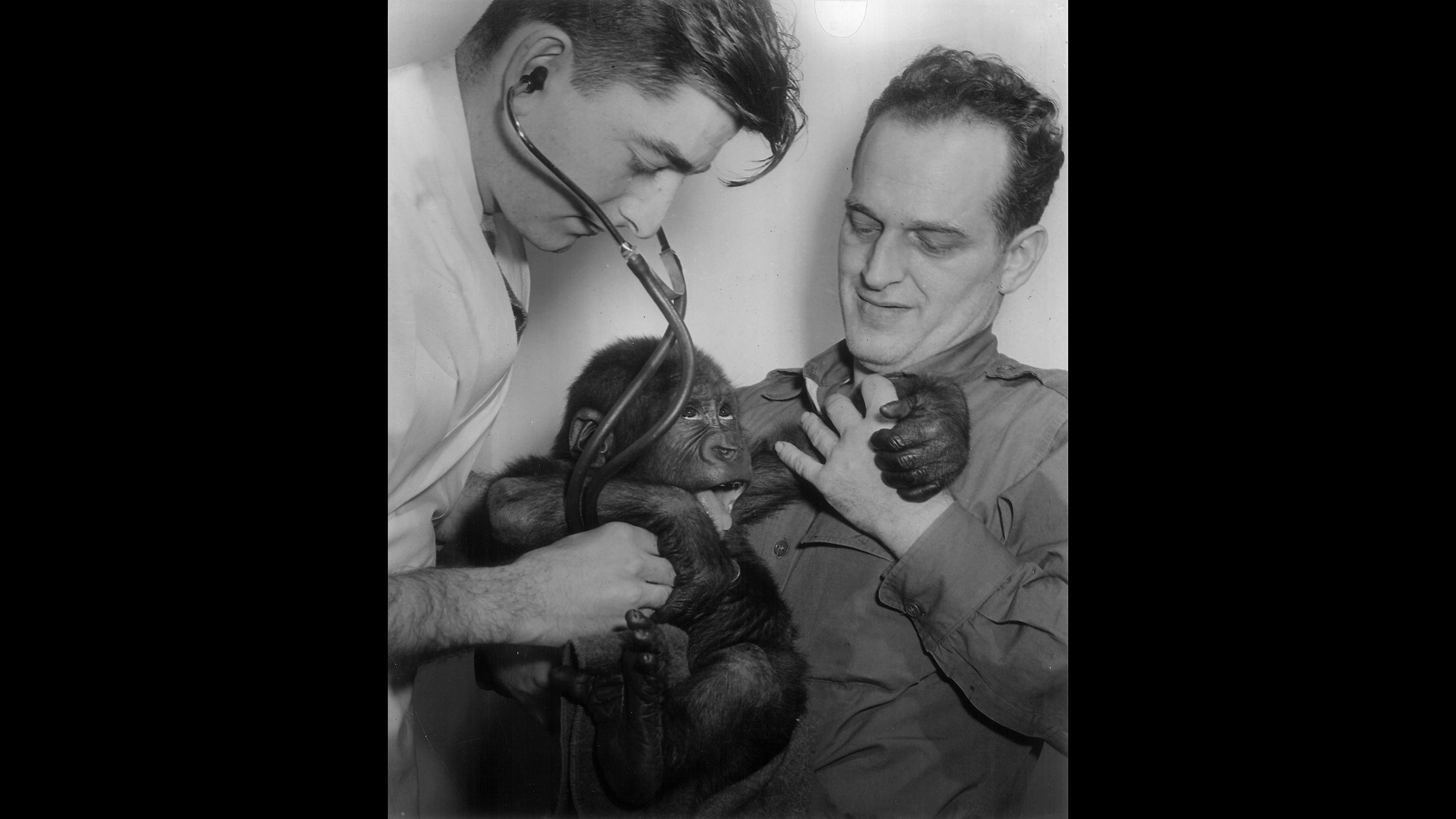 Dr. Lester Fisher, Lincoln Park Zoo's first veterinarian, treats lowland gorilla Sinbad in 1948. Fisher would become the zoo's director in 1962, overseeing the modernization and improvement of animal care and veterinary strategies during his 30-year tenure. (Courtesy Chicago Park District and Chicago History Museum)
Starting this weekend, Lincoln Park Zoo will take visitors on an era-by-era journey through the zoo's 150-year history, starting with four swans from New York City in 1868 through current projects to track animal behavior using a mobile app.
The new special exhibit "From Swans to Science: 150 Years of Lincoln Park Zoo" opens Sunday and runs through Sept. 3. The free exhibit will guide visitors to 10 stations across zoo grounds that present different eras of the zoo's history. At each stop, guests can collect code words and fill in the blanks on an exhibition pass, which can be redeemed for a small souvenir.
A kickoff party on Sunday will feature an old-time photo booth, live music, family friendly activities and a welcome from Chicago Tribune columnist Rick Kogan and Lincoln Park Zoo President and CEO Kevin Bell.
"Much has changed at Lincoln Park Zoo over the course of 150 years, but this exhibition shows how the zoo has always been a place where all people can come to connect with wildlife," Bell said in a statement. "Looking toward the next 150 years, science will continue to inform all that we do as we inspire the next generation of conservation stewards and remain free, for all."
The zoo plans to publish a celebratory book at the end of the year featuring stories from zoo guests, staff and supporters. Those interested in contributing stories, artwork or other submissions for potential inclusion in the book should email their work to [email protected] by June 1.
Below, photos depicting various stages of the zoo's 150 years.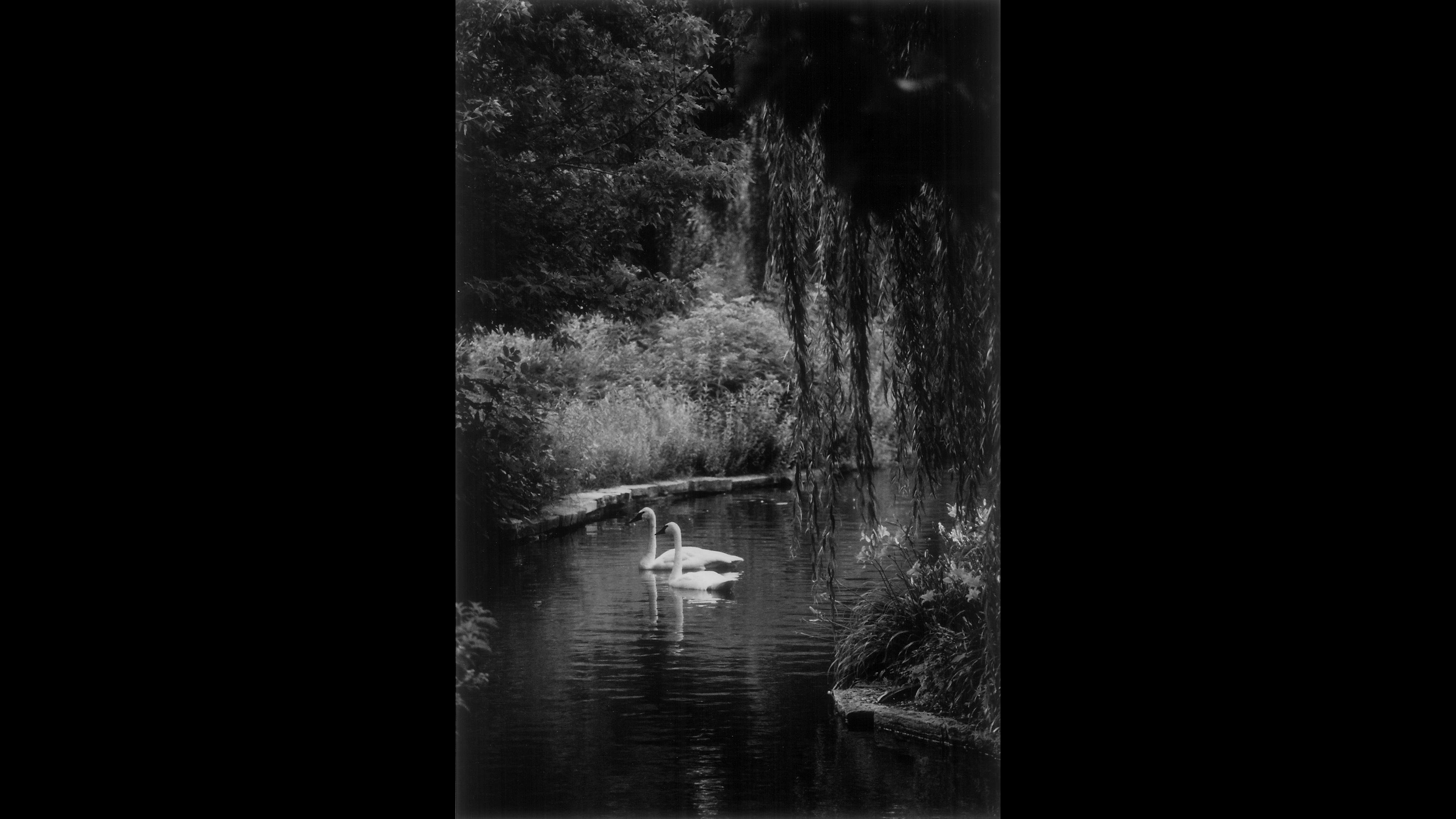 In 1868, New York's Central Park Commissioners gifted Lincoln Park two pairs of swans. The swans are a sensation in Chicago, and Lincoln Park Zoo is established. (Courtesy Chicago Park District and Chicago History Museum)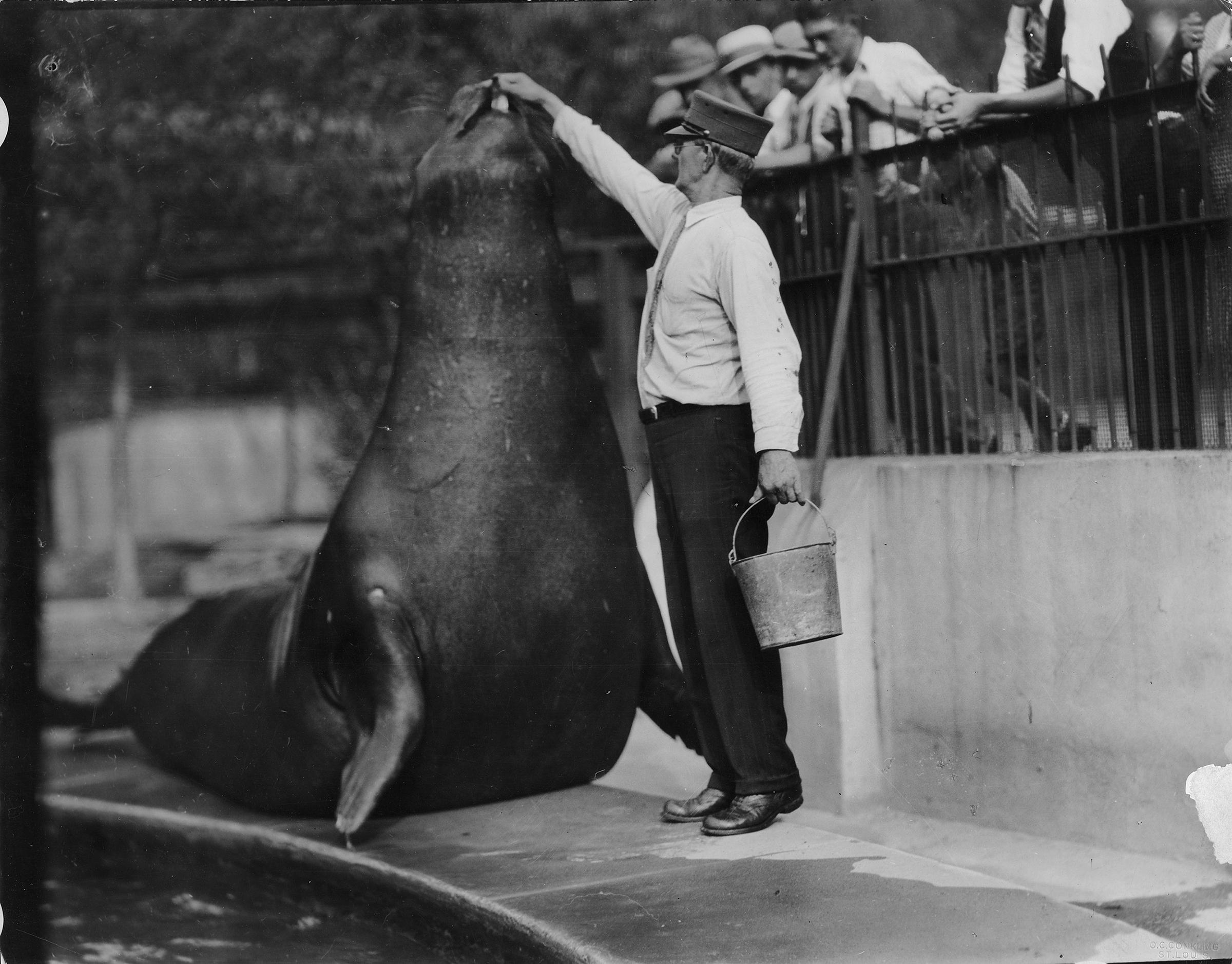 The Sea Lion Pool, built in 1879 and shown here in the 1920s, once served as the zoo's focal point. (Courtesy Chicago Park District and Chicago History Museum)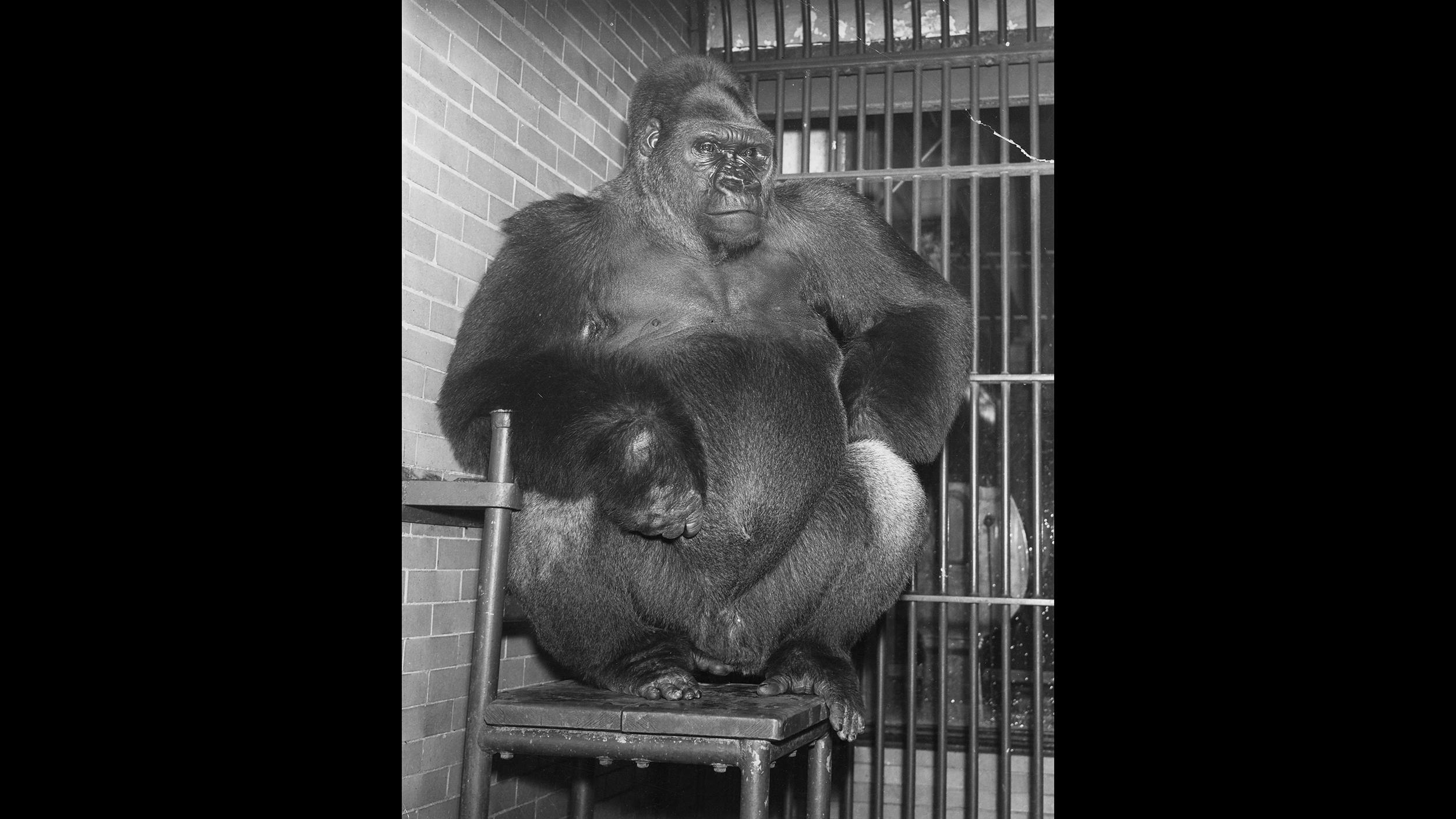 Western lowland gorilla Bushman, shown here sitting on his preferred chair in the 1940s, was arguably the most iconic zoo animal of his era. Bushman's chair will be on display at "From Swans to Science: 150 Years of Lincoln Park Zoo." (Courtesy Chicago Park District and Chicago History Museum)
"Zoo Parade" filming in the 1950s: Lincoln Park Zoo Director Marlin Perkins brings wildlife into households with his TV program, "Zoo Parade," headquartered at Lincoln Park Zoo. (Courtesy Chicago Park District and Chicago History Museum)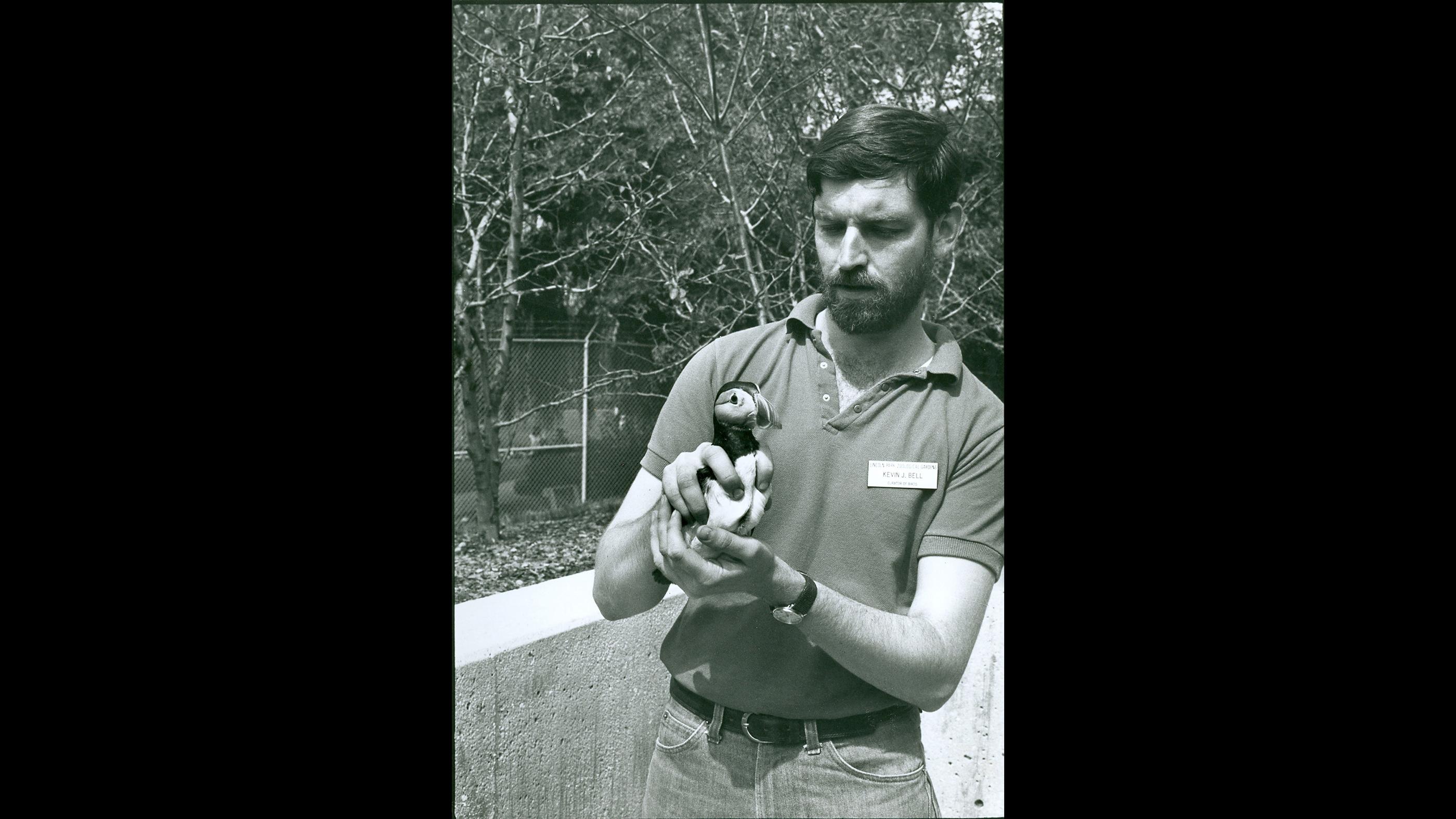 Current Lincoln Park Zoo President and CEO Kevin Bell shown here in 1981, when he was the zoo's curator of birds. (Courtesy Chicago Park District and Chicago History Museum)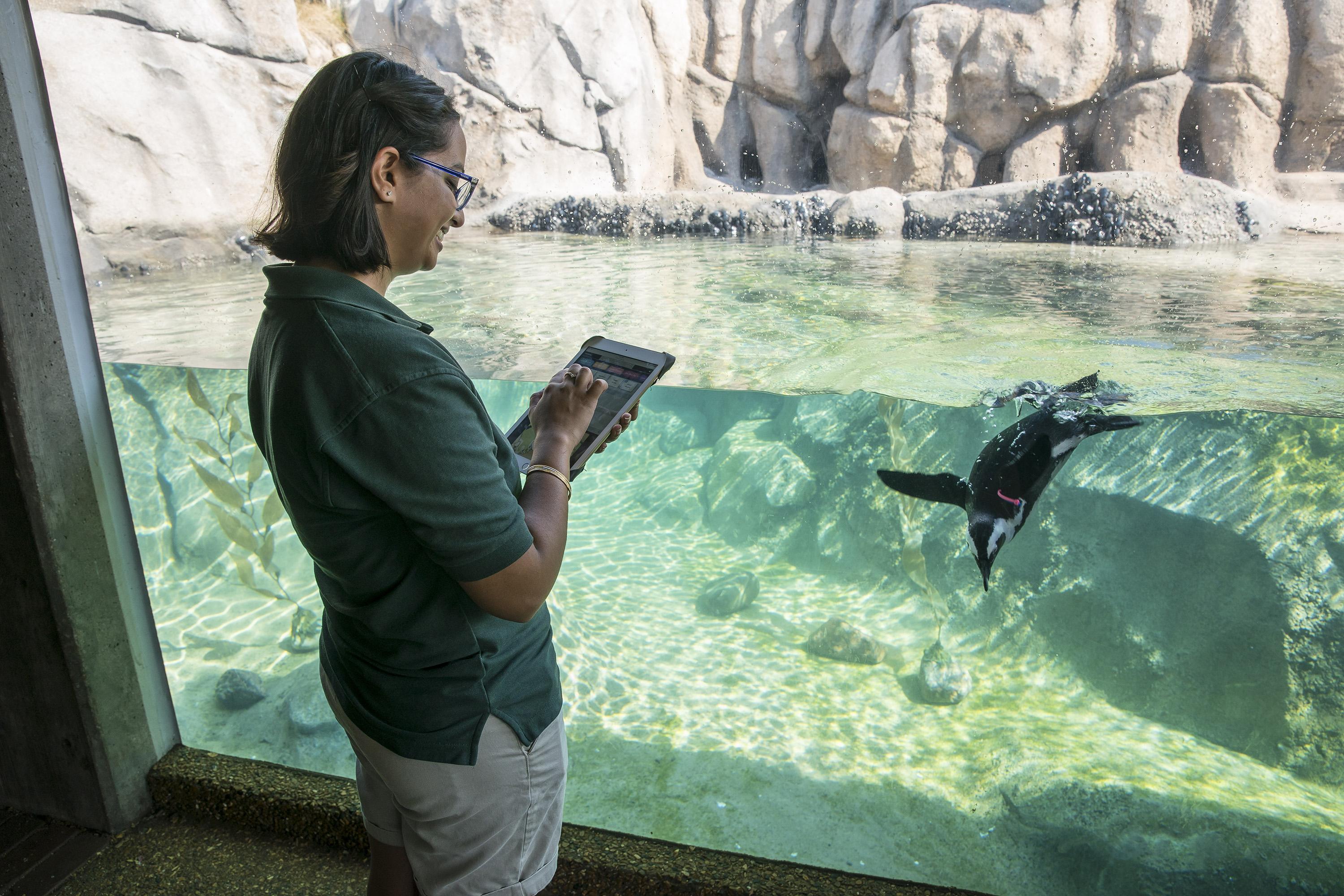 In 2017, a volunteer uses ZooMonitor, an app created by Lincoln Park Zoo to record animal behavioral data. (Todd Rosenberg / Lincoln Park Zoo)
Contact Alex Ruppenthal: @arupp | [email protected] | (773) 509-5623
---
Related stories:
Chicago Zoo, Brewery Partner on Beer to Help Parrots Hurt by Hurricane
Lincoln Park Zoo Assists in Arrest of Notorious Elephant Poachers
Solar Eclipse 2017: 'Business as Usual' for Animals at Lincoln Park Zoo