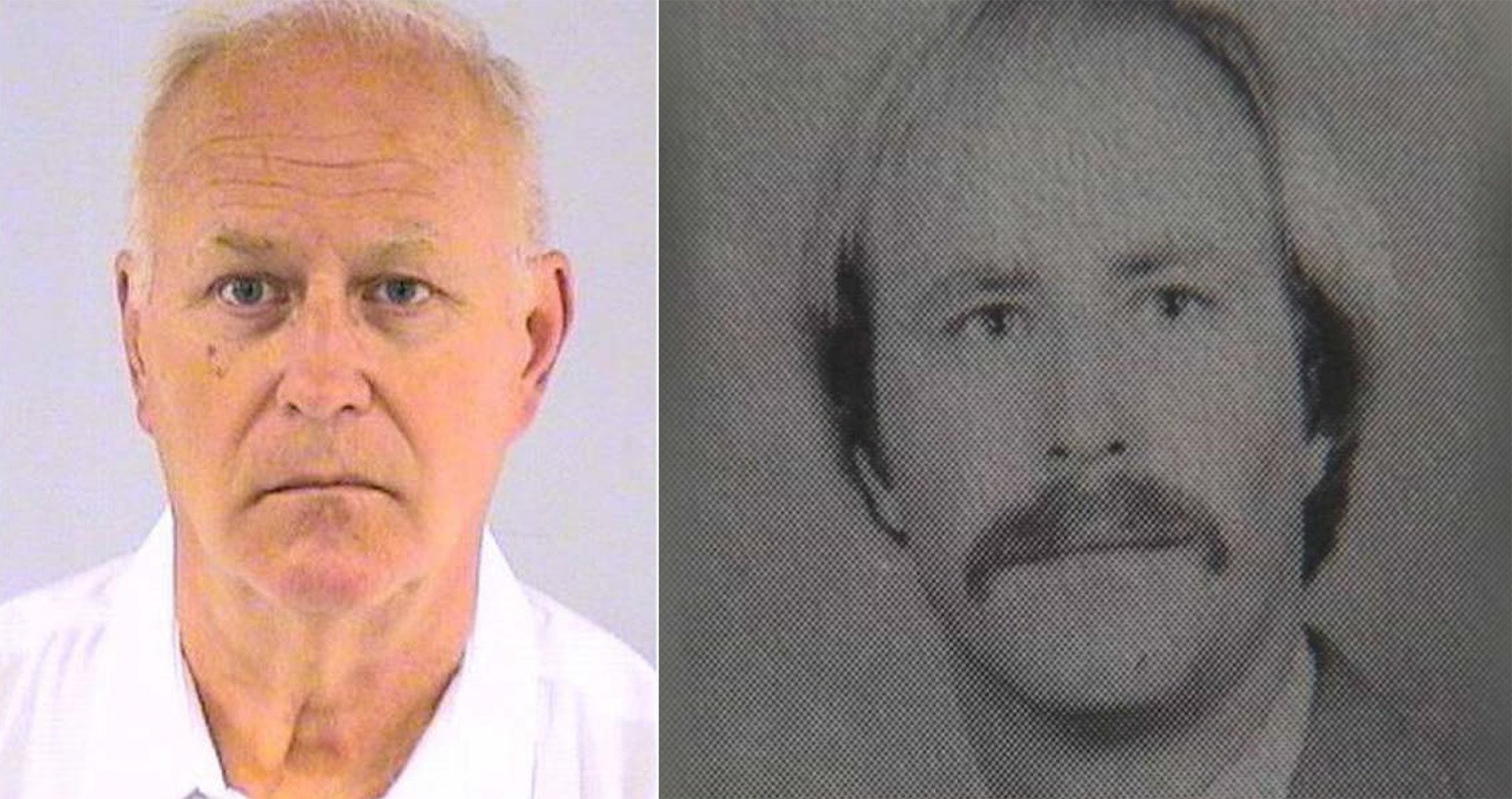 Charles Ritz seen following his 2016 arrest, left, and during his time as a Lake Bluff teacher. (Anderson & Associates)
Nearly two years ago, John Bollman was on Facebook when he saw a friend post a comment about a former teacher at Lake Bluff Middle School.
That teacher, Charles Ritz, was employed in the 1970s and '80s as a math teacher and soccer coach at the small suburban school, located about 35 miles north of Chicago.
"They made a comment that, 'wasn't he a funny guy, the way he used to throw chalk at us?'" Bollman said.
But seeing that comment brought back painful memories. Bollman says he was sexually abused by Ritz repeatedly during his time as a Lake Bluff student in the early 1980s. And after years of keeping that secret to himself, he was finally ready to tell the public what happened.
"There's nothing funny about him," he wrote in response. "Charles Ritz is a pedophile."
Bollman, now 49, is one of five former students who filed civil lawsuits against Lake Bluff Elementary School District 65 this week, claiming it knew Ritz was sexually abusing children over his 10-plus years of employment there, but did nothing to stop it.
"The first and ultimate goal in these situations should be protecting the victim," Bollman said at a press conference Thursday. "Anybody who has done anything with childhood sex abuse, they know to say two things: 'I believe you' and 'I'm sorry.' Neither one of those things happened with the Lake Bluff School District or the Board of Education."
Ritz was first hired by the district in 1975. In the complaints, plaintiffs claim Ritz repeatedly hosted parties for male students at his home. There he would allegedly offer them marijuana and alcohol while showing pornographic movies and encouraging the students to engage in "mutual masturbation."
Bollman says he was sexually abused over the course of three years beginning in 1981. Another plaintiff, Edward Higginson, committed suicide in 2015 shortly after revealing his abuse to his family, who have filed a wrongful death suit.
Each victim claims they were abused prior to September 1985, when Ritz quietly resigned following a criminal investigation into some abuse allegations.
He was hired at a Southern California high school the following year and continued teaching there for 30 more years until 2016. Last year, Ritz was charged with a misdemeanor count of public indecency back in Lake County stemming from a 1985 party in Waukegan where he allegedly exposed himself and masturbated in front of students.
He pleaded guilty last August and was sentenced to two years of probation.
Minnesota attorney Marc Pearlman, who's representing each plaintiff, says his clients have sought two things: for Ritz to be outed as an abuser, and for a dialogue with Lake Bluff School District about what happened and how it can be prevented in the future. But they say the district has rebuffed their invitation to speak.
"They continuously turned them away," Pearlman said, claiming district officials worked to protect themselves during the criminal investigation in the 1980s, but never informed students or families that Ritz posed a threat.
The district says it remains "saddened" by the "painful events of over 30 years ago as described," but intends to defend itself in court.
"We want to reaffirm our commitment to ensuring the safety and well-being of our students," Lake Bluff Elementary School District Superintendent Jean Sophie said in a statement. "Our schools have a comprehensive system of practices, policies, procedures, and programs in place to help keep our students safe. Those protocols are reviewed annually and implemented rigorously. We will continue to adopt and enforce all best practices within our control for the protection of our children."
When he posted his Facebook comment, Bollman believed he was the only victim. But he soon learned there were others with similar stories. Within two days, the Lake Bluff Police Department began a full-scale investigation, which eventually led to the public indecency charge against Ritz.
"I felt very compelled that, as a victim … it is important to come forward," Bollman said
"I was kind of on a train I didn't really realize I started. But since that point I realized it's something we wanted to see through."
Contact Matt Masterson: @ByMattMasterson | [email protected] | (773) 509-5431
---
Related stories: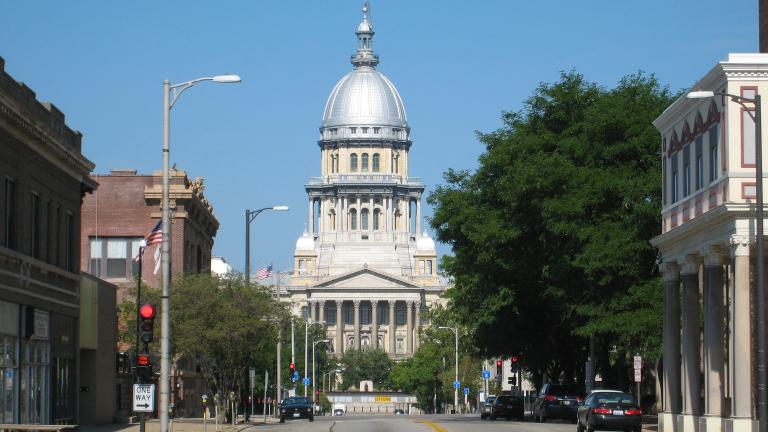 After Springfield Sexual Harassment Exposed, Legislation on Fast Track
Oct. 26: The public exposure of a capitol culture rife with groping, lewd jokes and other forms of sexual harassment has legislation intended to help eliminate the behavior on the fast track.
---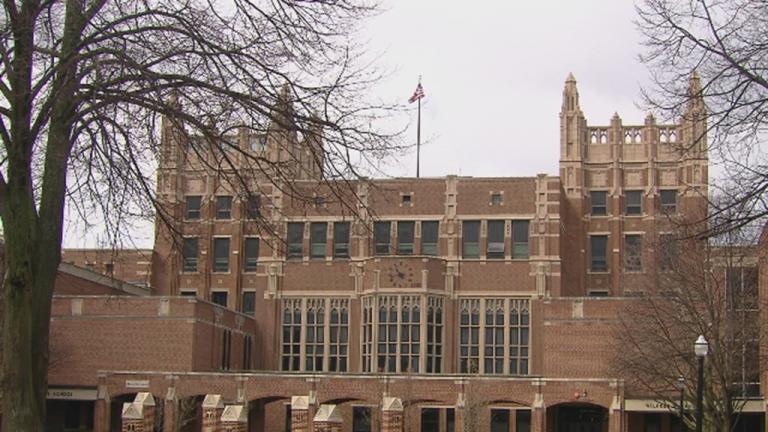 Former Students Describe Alleged Sexual Misconduct of Evanston Teacher
Oct. 19: Evanston Police say they have fielded dozens of calls in the last week regarding allegations of sexual harassment and abuse levied against a former high school acting teacher.
---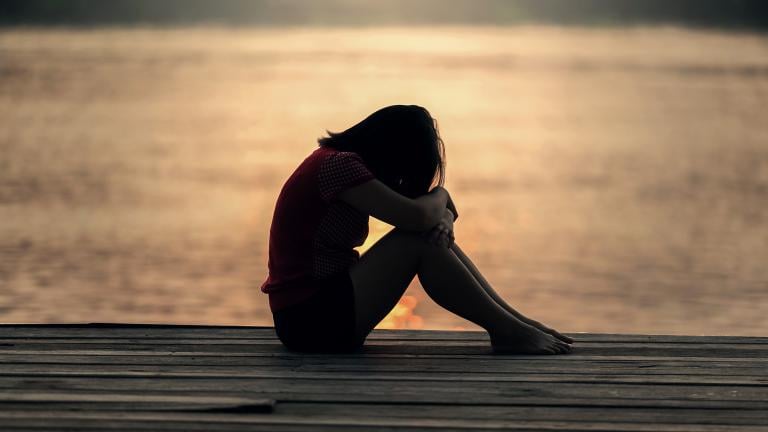 Why Sexual Harassment and Assault Happen, And How to Stop Them
Oct. 11: As accusations mount against Hollywood film executive Harvey Weinstein, a look at sexual harassment and assault.
---