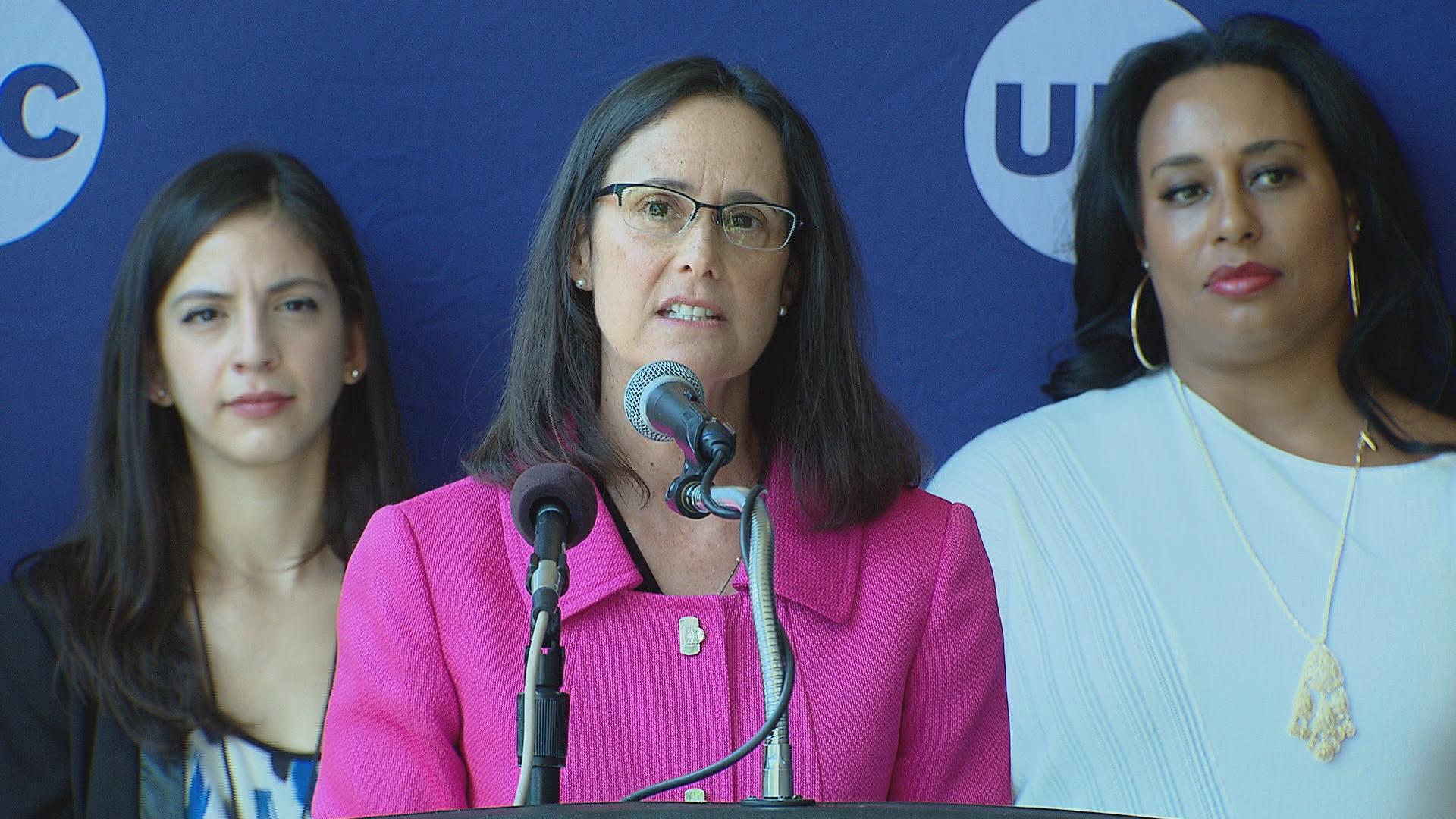 Illinois Attorney General Lisa Madigan (Chicago Tonight file photo)
Illinois Attorney General Lisa Madigan has joined her counterparts from nearly a dozen states in opposition to a Trump administration proposal to significantly reduce penalties for automakers that violate national fuel economy standards.
Last month, the National Highway Traffic Safety Administration unveiled its plan to lower fines for car manufacturers that violate the standards by more than 60 percent.
Known as the Corporate Average Fuel Economy, or CAFE, standards, the regulation imposes a penalty for every one-tenth of a mile per gallon by which the average fuel economy of a manufacturer's fleet of vehicles falls short of CAFE standards for a particular model and year. That figure is then multiplied by the number of vehicles in the fleet for the total fine amount.
The standards are meant to limit carbon emissions that contribute to global warming.
A penalty of $5.50 per one-tenth of a mile per gallon had been in place from 1997 until August 2016, when an inflation-adjusted fine of $14 per tenth of a mile per gallon went into effect.
The Trump administration is seeking to scrap the increased penalties, which took effect during the final years of the Obama administration, following requests from car companies that say the heightened fines would cost them $1 billion in additional compliance costs.
"The NHTSA is proposing to make it cheaper for automakers to pay a fine rather than meet fuel economy standards that were created to protect our environment and the public's health," Madigan said in a statement. "If the NHTSA does not change course, our residents will have less fuel-efficient vehicle choices on the market, will pay more at the gas pump and will suffer from increased pollution."
In written comments filed with the NHTSA last week, Madigan and 12 other attorneys general said the steeper fines would "deliver enormous social benefits in terms of reducing carbon dioxide emissions, the main driver of climate change." The increased penalties would also decrease U.S. dependence on foreign oil imports, thereby enhancing national security and providing consumers with savings at the gas pump, they said.
Joining Madigan in filing the comments were the attorneys general of California, Delaware, the District of Columbia, Iowa, Maryland, Massachusetts, New Jersey, New York, Oregon, Vermont, Virginia and Washington.
Contact Alex Ruppenthal: @arupp | [email protected] | (773) 509-5623
---
Related stories:
VW Settlement: Draft Plan for Cash Disappoints Activists, Lawmakers
Illinois Senate Passes Bill to Protect Environmental, Labor Standards
Illinois EPA Ditches Plan to Hold Public Meetings on VW Settlement