Even if you've never heard of Horween Leather, chances are you've seen their work at play.
Since the early 1940s, the leather tannery has been the sole supplier of leather for Wilson Sporting Goods to make official NFL game balls. About 15 years ago, they scored a contract with Spalding to make the official NBA game ball.
The company has another notable distinction: Horween Leather is the last tannery in Chicago.
"It's a very labor intensive industry," said Arnold "Skip" Horween, III. "The work is difficult. Parts of it were very much driven by price and so when manufacturing moved to places where labor was cheaper and less regulated, much of the industry was exported. And very rapidly, very dramatically."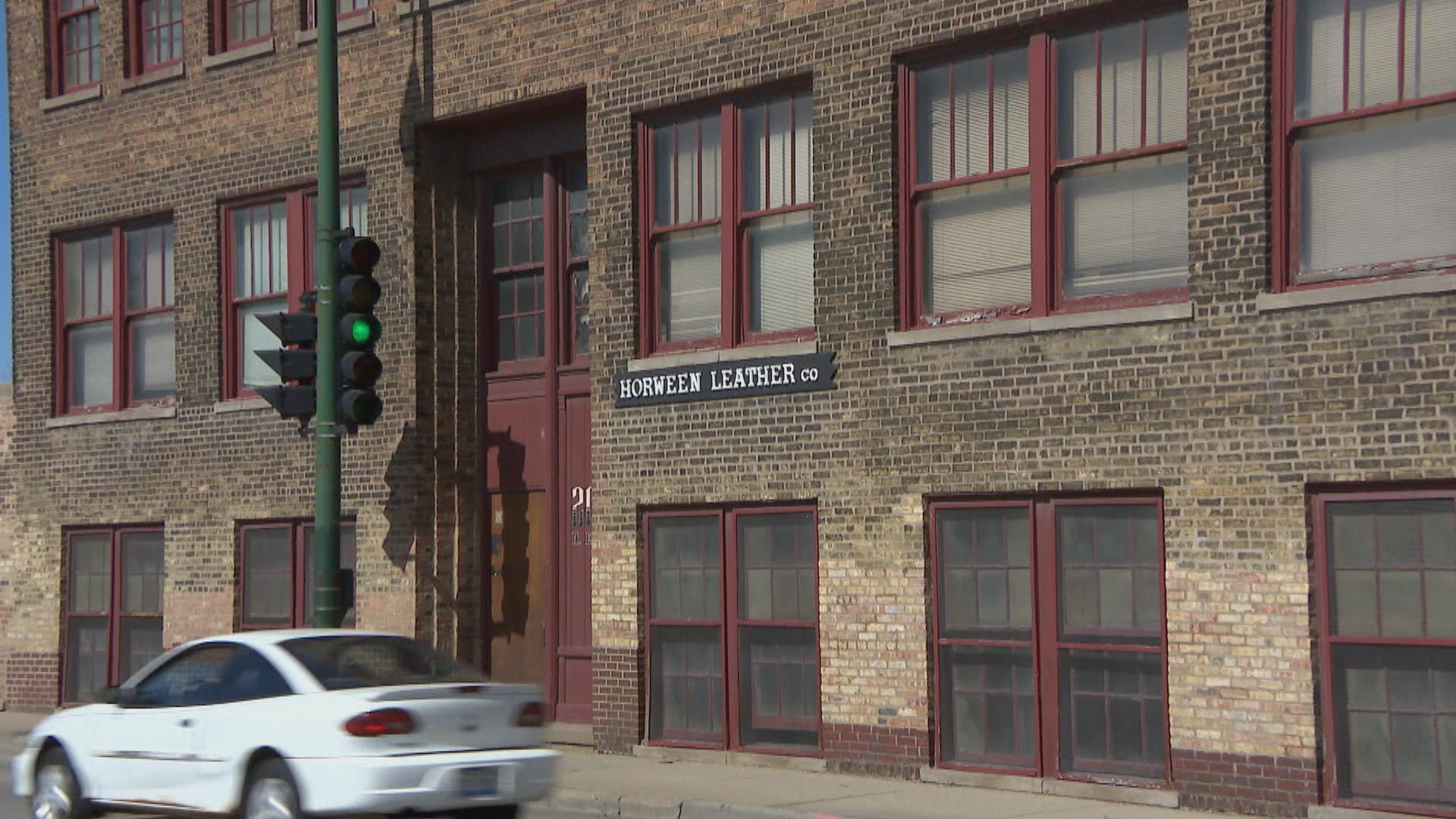 Skip is the fourth Horween generation to run the company. His great-grandfather Isadore Horween founded the company in 1905 and moved it into its current five-floor factory in the Bucktown neighborhood on Chicago's Northwest Side.
Leather tanneries thrived in Chicago during the late 19th century and first half of the 20th century due to the city's bustling meatpacking industry, which supplied tanners with cattle hides.
Chicago as a rail hub helped centralize both industries, but Chicago History Museum historian Peter Alter said by the 1940s and '50s, the expanding interstate system made it cheaper and easier to raise or transport cattle in less urban areas.
"With the decline of the meatpacking industry, especially after World War II, you see the decline of all those associated industries that feed off those byproducts," Alter said. "You see those industries decentralizing and going to other U.S. cities and abroad."
Horween's decadeslong relationship with its biggest client, Chicago-headquartered Wilson Sporting Goods, has surely helped the company survive, but so has its specialty in shell cordovan – a special type of leather made from the hinds of a horse.
The 113-year-old company is the last producer of shell cordovan in North America and one of only a handful in the world.
"It's a super dense structure which almost resembles a callous that's under the surface of the skin and we still use my great-grandfather's formula," Horween said. "You get something that's really spectacular."
Shoemakers typically use shell cordovan to make high-end men's footwear that costs several hundred dollars.
Follow Evan Garcia on Twitter: @EvanRGarcia
---
Related stories:
The Last Printer on Printers Row Fights to Survive
Chicago-Style Magic Reappears in Andersonville
For Giant Globes Founder, Business is a Global Endeavor
---