In its heyday, Printers Row was home to some of the most famous printers in the United States.
The magazine and catalogue publisher R. R. Donnelley & Sons, prominent mapmaker Rand McNally and children's book publisher M.A. Donohue & Company called the area home during the first half of the 20th century.
But today, there's only one printer left on Printers Row: Palmer Printing.
Founded in 1937 by German immigrant Everett Palmer, Palmer Printing uses offset lithography, a printing technique in which an image is burned onto an aluminum plate that's then fed into a press where rubber rollers transfer that image onto paper.
The company also uses the CMYK color model, which is built on cyan, magenta, yellow and black ink.
"Those four colors are the fundamentals of printing," said Ed Rossini, the owner of Palmer Printing. "We create all of the colors using those four."
Ed's father, Ciro Rossini, started working at Palmer Printing in the 1940s. Everett Palmer was married to Ciro's cousin.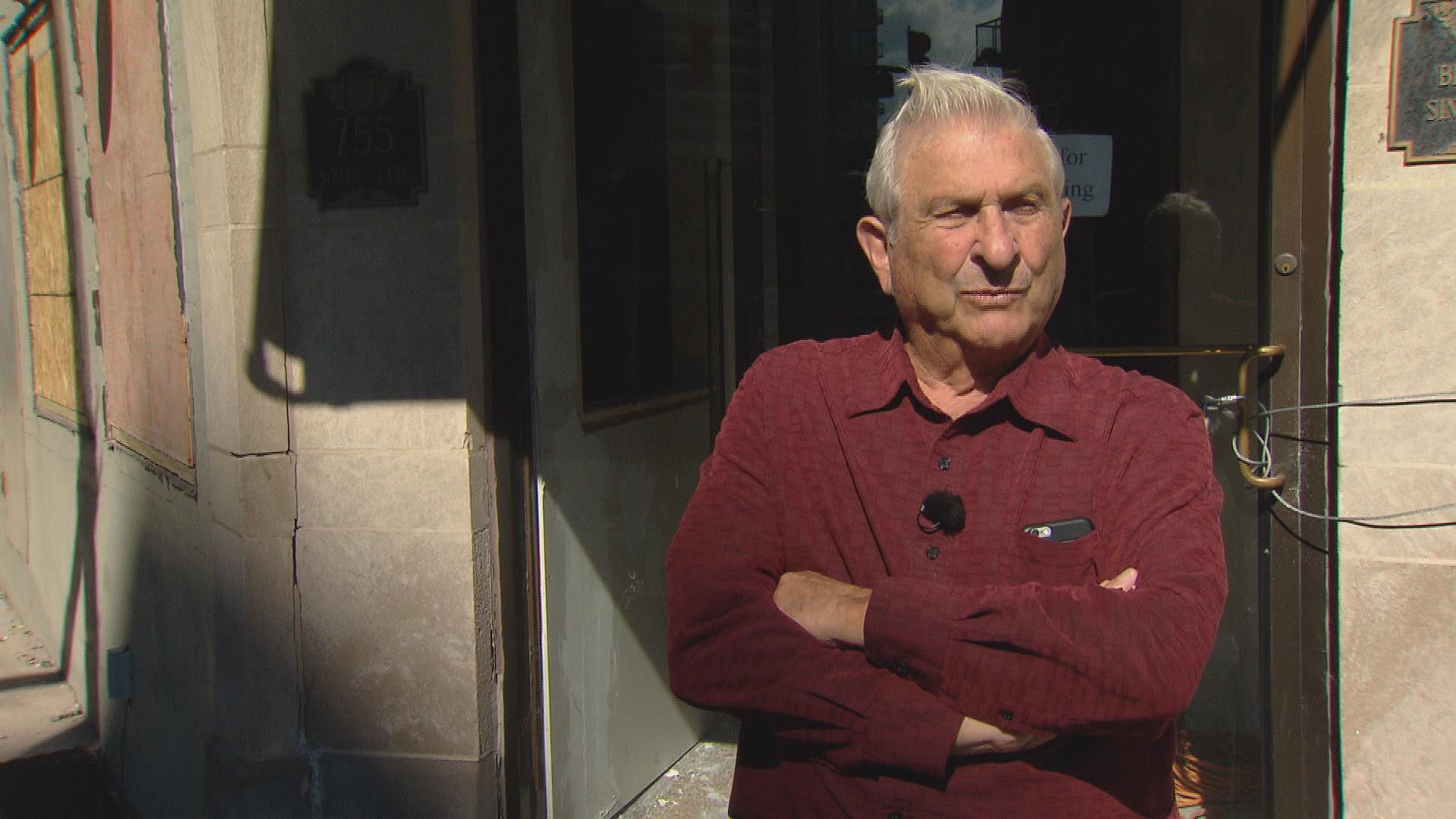 Ciro Rossini in front of Blackie's, a now-closed bar adjacent to Palmer Printing that was a popular watering hole in the area.
After learning how to print maps in the Korean War, Ciro Rossini rejoined Palmer Printing as a pressman and eventually took over the business in the early 1970s. His son Ed started running the company in the mid-1990s.
So why have so many printers left Printers Row? The answer is a combination of outdated technology and real estate redevelopment.
The large industrial buildings in Printers Row were perfect for housing linotypes, large typesetting machines that were revolutionary in the late 19th century, but eventually fell out of favor.
"That kind of printing technology went out by the 1950s, not long after World War II," said Peter Alter, a historian at the Chicago History Museum. "And so Printers Row essentially became abandoned as printers started to move out to the suburbs."
What followed was a period of urban decay through the 1960s and 1970s.
"I would come down with my dad and yeah, we would see a good amount of homeless people in the street and it probably wasn't the safest place to stay at night," Ed Rossini said.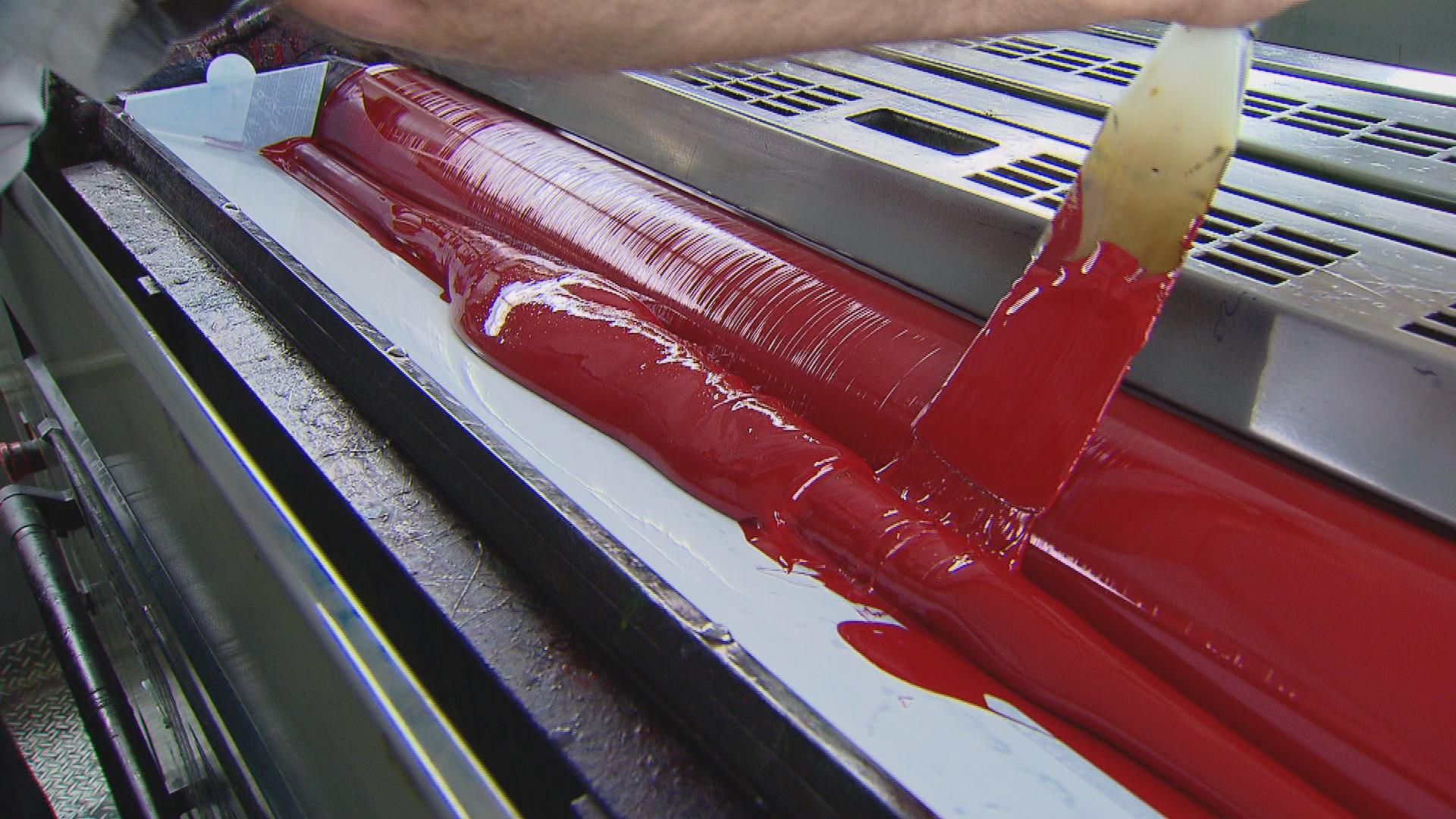 Magenta ink is one of four colors that Palmer Printing uses in its presses.
Starting in the early 1980s, real estate developers began to see the value in the neighborhood's high-ceiling loft buildings and convenient location on the doorstep of the Loop. 
It was during this time that Palmer Printing was evicted from its Federal Street location. In 1981, Ciro Rossini moved the business into a building across the alley on Clark Street, its current location.
"It's changed now. It's all residential," said 83-year-old Ciro Rossini. "Except for my place, that's about it. We're the only industry in the whole area. It's sad, but that's the way it is."
The entire printing industry has been disrupted by the internet. Ed Rossini said Palmer Printing's highest revenues were in 2000. Since then, they have gone downhill.
"We did see a decline and then a large decline in 2008 when the recession hit," he said. "Companies were finding out that they wanted to spend their money or transfer their money from a print budget to an electronic marketing budget."
That meant more funding for banner advertising, email marketing and search engine optimization, instead of catalogues or pamphlets sent via mail.
To stay afloat, Ed has incorporated website-building and online marketing services into Palmer Printing. The business is a one-stop shop that handles everything from the design of a job to mailing it out.
Despite the fact that so many of Palmer Printing's contemporaries have left the South Loop, Ed is determined to keep the family business where it started.
"We are the last printer on Printers Row because we didn't get the memo that we were supposed to move to the suburbs," Ed Rossini said. "I really think that it's nice to have the Chicago DNA, to have a location that's close to our customers, close to our employees and the vibe of the city is something we really enjoy." 
---
Related stories: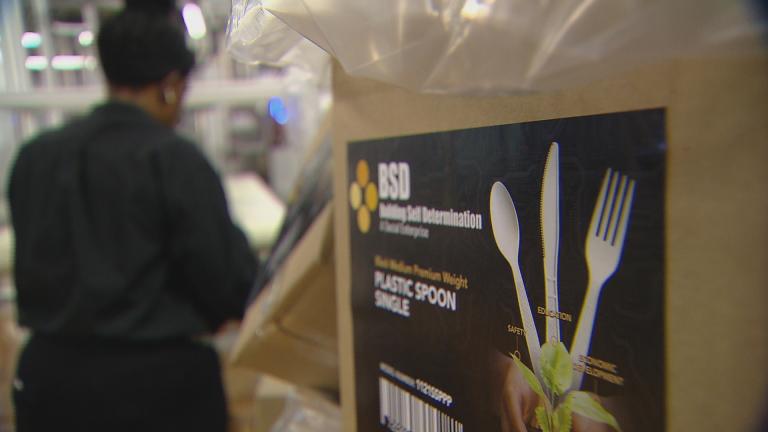 How Plastic Cutlery is Bringing Hope, Jobs to a South Side Community
Oct. 16: A training program and manufacturing plant are not only providing high-demand plastic products, but giving community residents hands-on experience in specialized jobs that are the future of manufacturing.
---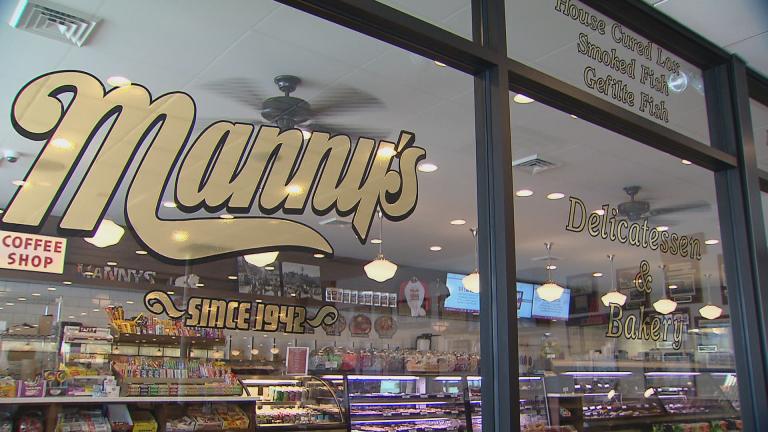 Manny's Deli Celebrates 75 Years
July 25: For decades, it's been the one place in Chicago where you can get a giant serving of corned beef or pastrami, with some juicy political gossip on the side.
---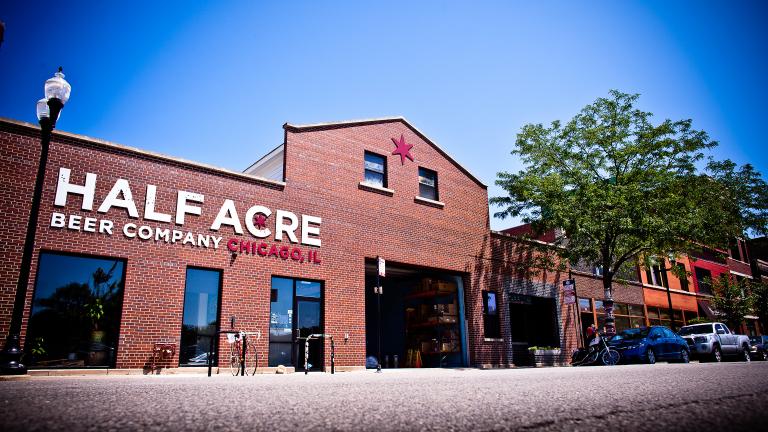 A 'Perfect Storm' Brewing on Chicago's North Side
June 5: A local chamber of commerce has rebranded a Chicago neighborhood as Malt Row, where it says you'll find the greatest concentration of microbreweries in the city.
---