"Selfies are the new autograph," Steven Galanis said.
The realization that taking selfies with celebrities seems more popular than requesting their autographs inspired 30-year-old Galanis to start Cameo, a company which lets people buy personalized video shout-outs from public figures.
"We had this idea of creating a marketplace where the talent could have the same impact as meeting someone in person," Galanis said. "We've removed that serendipity that comes with being in the right place at the right time."
Cameo's website lists more than 1,400 professional athletes, actors, musicians, reality TV stars, internet celebrities and pretty much anyone else who has a decent following.
"A lot of the Real Housewives and drag queens, specifically, have done really well," Galanis said. "So, people from the 'RuPaul's Drag Race' show and a lot of the top Real Housewives. We work with most of them at this point."
Galanis said the talent sets their own prices, which range from $3 to $2,500 – that latter, hefty fee belongs to former stockbroker Jordan Belfort, whose memoir was adapted into the 2013 film "The Wolf of Wall Street" – although it doesn't seem he's posted a video yet.
Customers can include personal information for celebrities to reference in their videos.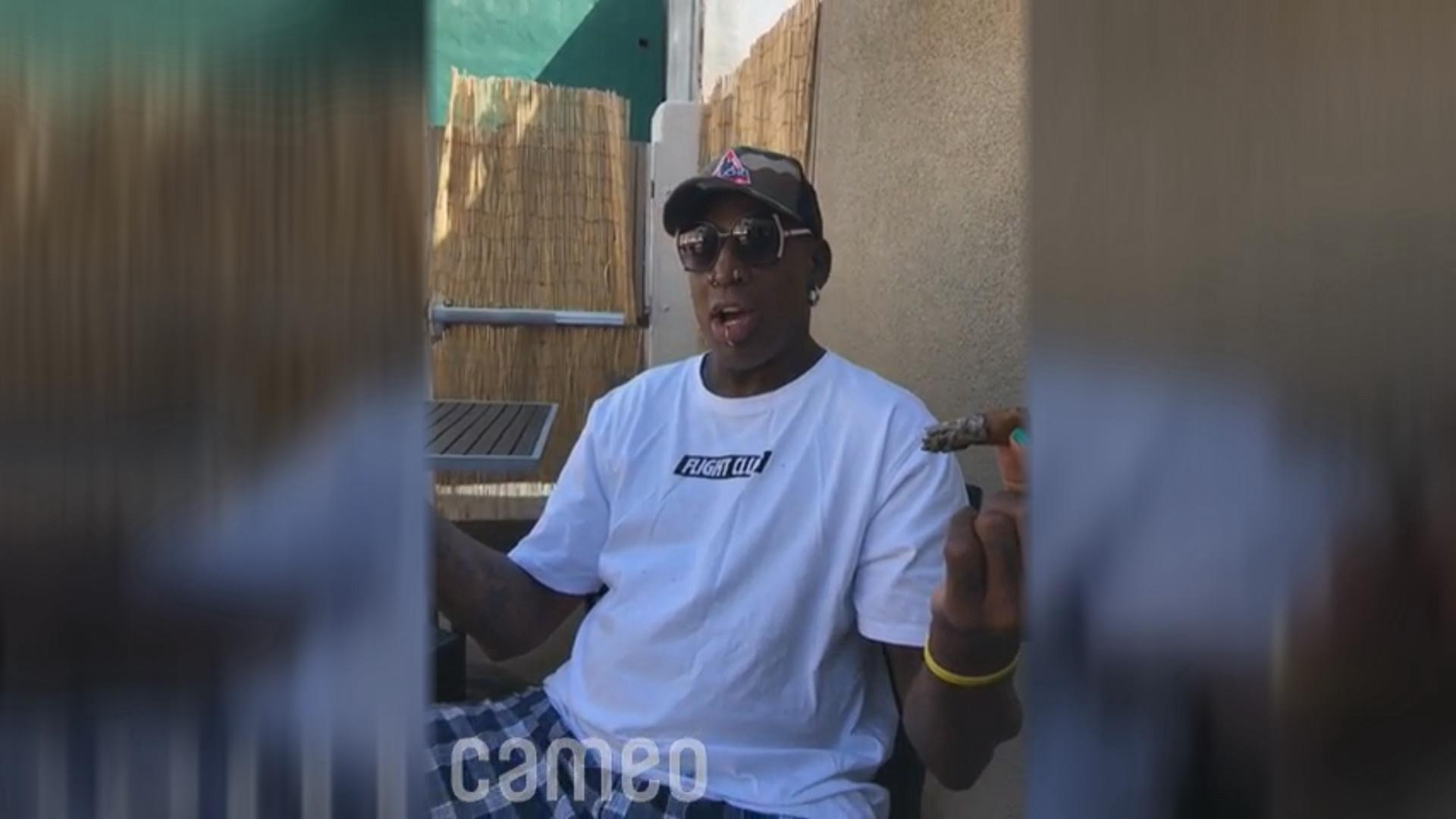 Fans can a buy a shout-out from Dennis Rodman for ,000 on Cameo.
"Marc and Megan, guess who? DRod, Dennis Rodman, formerly with the Chicago Bulls," said the five-time NBA champion while holding a cigar in a video message. "Heard you guys getting married. If so, congratulations. See, I'm running out of cigars right now, but I wish I was there, baby!"
Rodman charges $1,000 per video greeting.
Since Cameo launched in March 2017, Galanis said more than 26,000 videos have been uploaded – most of which were purchased as gifts for other people.
The company employs 11 full-time employees and is located at the tech hub 1871 in the Merchandise Mart.
Cameo co-founder and CEO Galanis joins us.
---
Related stories:
For Giant Globes Founder, Business is a Global Endeavor
Love Shopping, Hate Making Returns? There's a (New) App for That
Imperfect to Deliver 'Ugly' Fruits, Vegetables to Chicagoans
---