Chicago Public Schools students still have a couple months to go before the end of the school year, but their principals are already planning for next school year – and for the first time in recent years, they're starting that process in the spring.
On Tuesday, CPS principals were able to pick up their budgets. In the past two or three years, budgets didn't arrive until summer because of uncertainty over exactly how much money the district would receive from the state.
Now that a new school funding formula is in place, CPS knows what it's working with.
This year, the district says it's allocating an additional $64 million for schools across the district – so everyone gets a little bit more. Just under half of that amount ($33 million) reflects a 2.5-percent increase in the student-based budgeting amount – the amount the district spends per student. Much of that increase reflects the cost-of-living salary increase under the district's contract with the Chicago Teachers Union.
As for where some of that money will go:
$14 million is marked for supplemental aid for low-income students, increasing the per-student amount there from $857 to $910 dollars.
$10 million goes to a small schools fund for 129 schools with declining enrollment. The money will be used to ensure those schools don't face cuts to teaching staff, academic programming or after-school programs because of their limited budgets.
The Chicago Teachers Union and the Chicago Principals and Administrators Association are criticizing the budget, laying the blame squarely at Mayor Rahm Emanuel's feet.
In a statement, CTU Vice President Jesse Sharkey said "Emanuel's so-called increase represents barely two percent of CPS' budget – far short of what we need to solve neighborhood schools' funding crisis."
Sharkey goes on to say that CTU has documented "CPS needs to provide at least 400-million dollars just to restore Emanuel's past cuts."
Troy LaRaviere, president of the Chicago Principals and Administrators Association, says "CPS remains virtually the most understaffed school district in Illinois with 37 staff for every 600 students, while the rest of the state of Illinois averages 58 staff for that same number of children. Today's announcement doesn't put a dent in this gross inequity."
LaRaviere also cites that this is an election year, so the one-time budget increase is for the mayor to score political points. (LaRaviere is also running for the office of mayor of Chicago.)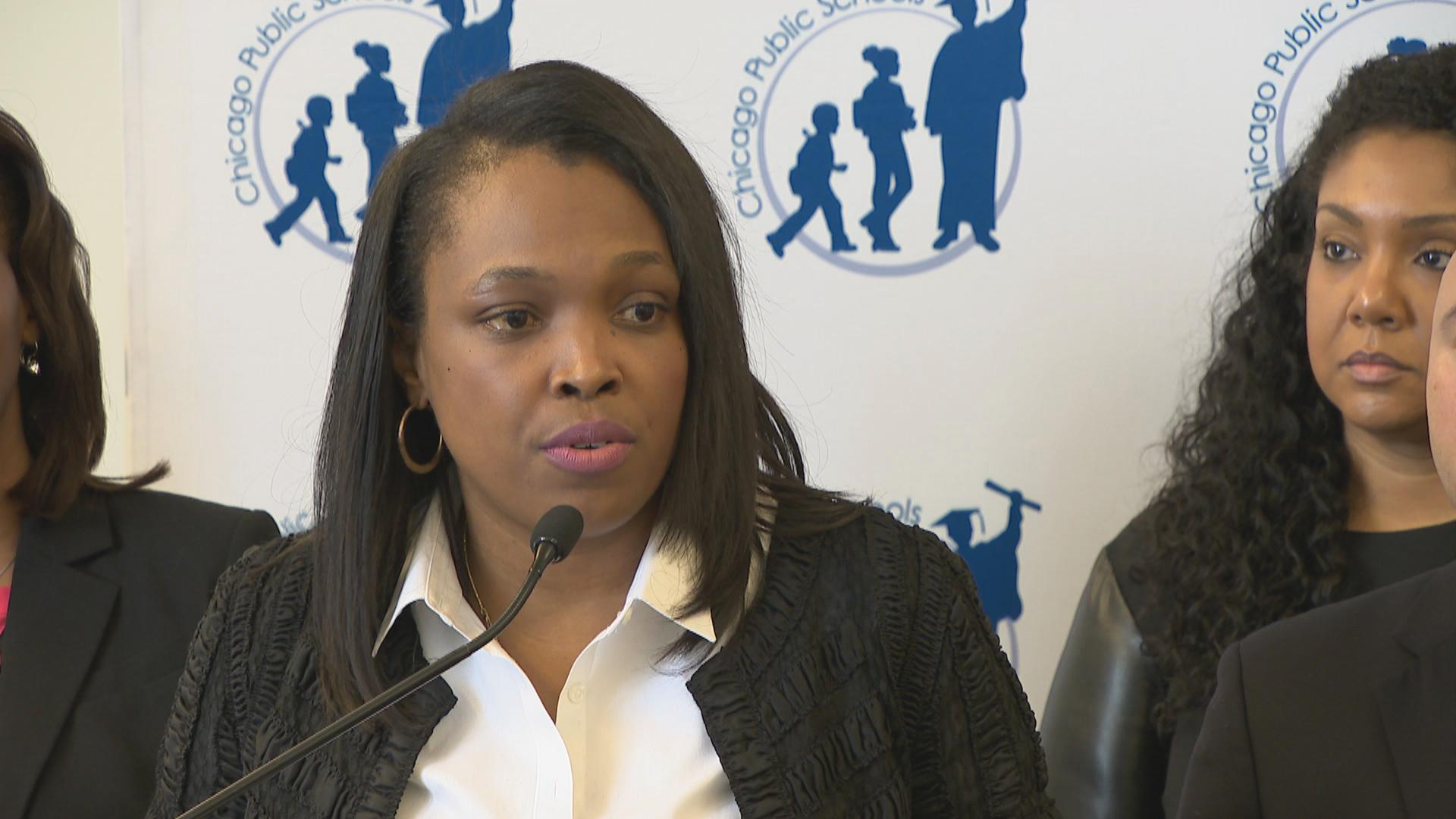 "If you look at the budget that we rolled out today, there are two themes. Number one: equity, and the other one is stability for schools," Chicago Public Schools CEO Janice Jackson said on April 17, 2018.
Last year, many principals seemed initially happy with their budgets, but once they were able to log into the software that breaks down how and where money is going, their reaction wasn't as rosy.
We may have a better understanding of principal reaction to this year's budgets in the coming days, as they've had the chance to take a deeper dive into the numbers.
For now, though, many are especially satisfied that special education spending is returning to its old ways, where positions are funded by the central office, versus on the school level.
The district says it will release its full operating budget in the coming months.
Follow Brandis Friedman on Twitter @BrandisFriedman
---
Related stories:
CPS Revamping School Funding, Removing Early Year Cuts
CPS Students Shrink Achievement Gap, But Overall Progress Remains Stable
CPS: Most Incoming Freshmen Matched With Top 3 High School Choices
---