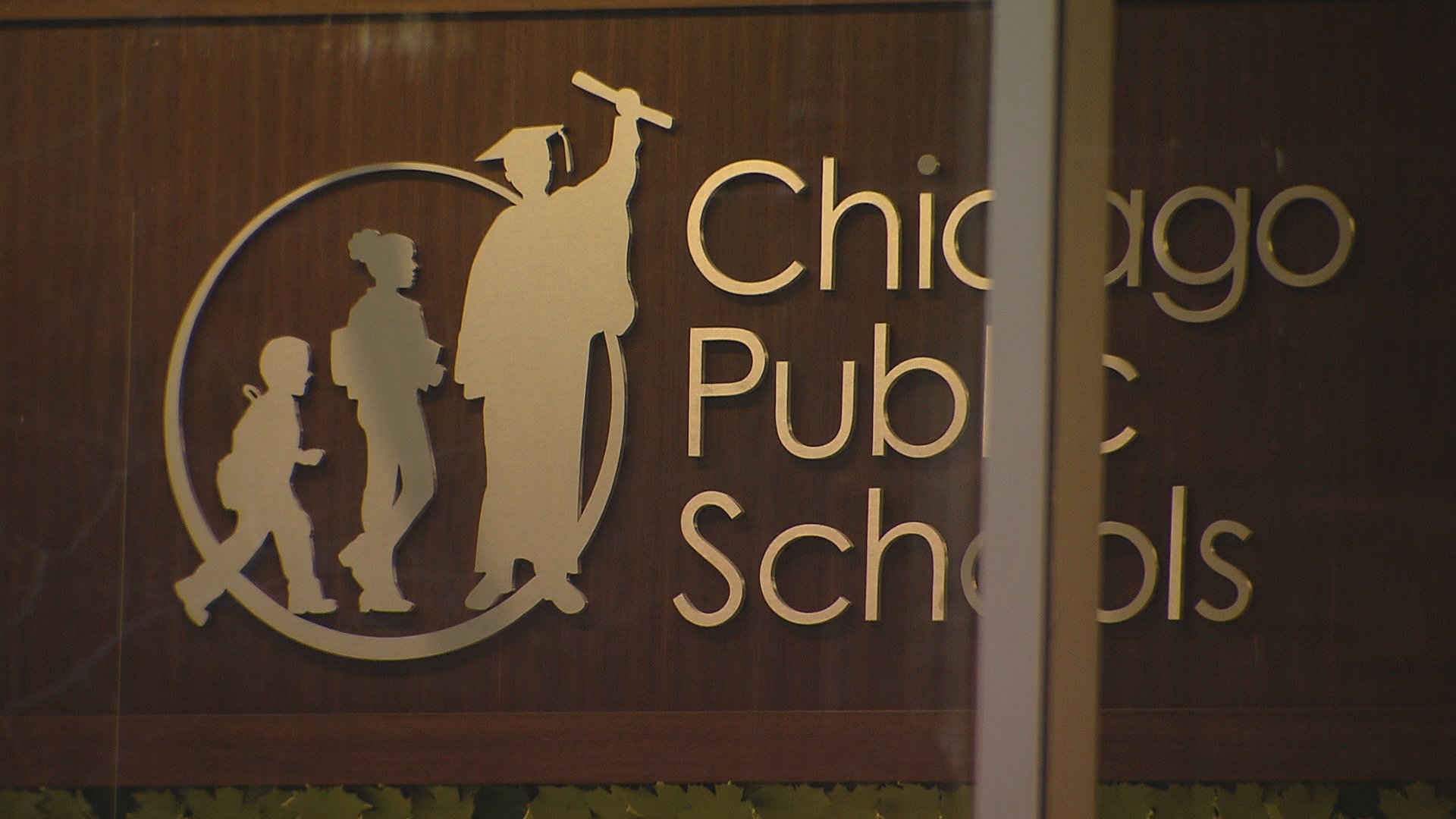 The achievement gap between white and minority students within Chicago Public Schools has shrunk, according to new scores from a national assessment. But that shift wasn't caused by upswings in black and Hispanic student scores, but rather drops by white students.
Results from the 2017 National Assessment of Educational Progress show white fourth- and eighth-grade students performed more than 3 percent worse on math and reading tests than they did in 2015, while minority students generally showed slight improvements over the same time period.
Chicago's NAEP score change between 2015 and 2017 was rounded to 0. (National Assessment of Educational Progress)
The district said about 6,700 fourth- and eighth-grade students from around 225 randomly selected schools participated in 2017 NAEP testing early last year, sitting down for two 25-minutes tests either in reading or math. The test is conducted every two years.
NAEP uses a 500-point scoring scale. Fourth-graders scoring above 250 and eighth-graders topping 300 are labeled as "proficient."
Among white students, the 2017 assessment shows eighth graders scored a 306 – an 11-point decline over 2015 results – while fourth graders had a 9 point drop-off, falling from 262 down to 253.
Black students remained steady across both fourth- and eighth-grade levels (hovering around 222 and 260, respectively) since 2015, while Hispanic fourth- and eighth-graders each saw 1-point improvements (up to 231 and 276, respectively).
Steve Tozer, who heads up the University of Illinois-Chicago's Center for Urban Education Leadership, takes more of a long-term approach in looking at NAEP results, noting that even with this year's declines, CPS' white students are still outperforming state and national averages in reading and math.
"That wasn't always so," he said. "Ten years ago that wasn't true. So we're seeing a continued upward trend for all of these three demographic groups."
White students make up just over 10 percent of the 370,000-plus CPS students. Black and Hispanic students make up about 84 percent of that population. One possible explanation for the drop in performance in 2017 was that it was a downward correction after massive jumps were recorded in the 2015 results.
The achievement gap between white and minority CPS students was at its largest in 2015 when it was 55 points between black and white students and 42 points between white and Hispanic students.
A more pressing issue for the district, according to Tozer, is the apparent leveling-off of black students' testing scores after showing sustained year-over-year improvements earlier this decade.
"There's no question our African-American students are well ahead of where they were a decade ago, but that we're not seeing that level of growth sustained," he said. "There's real concern at the district level about what do principals and what do teachers need to do to address this potential plateauing of African-American students. We're seeing them grow without a doubt, but there's reason for the district to be concerned and they are concerned."
The @NAEP_NCES results validates what my eyes have seen since my first year as a teacher in CPS. Our students are learning and Chicago is one of the fastest-improving large districts in the country. pic.twitter.com/o1imc8vd24

— Janice Jackson, EdD (@janicejackson) April 10, 2018
---
Girls also outpaced boys by 2 points at the fourth-grade level, but boys scored 1 point higher than eighth-grade girls.
As a whole, the district's performance largely matched its previous results from the 2015 assessment, with a score change that was rounded to zero. Still, Chicago students outperformed other large cities (which saw a 2-point drop) for the first time, and topped the nation average (a 1-point drop) on the 2017 tests.
Since 2003, CPS has seen an 18-point improvement – the second-largest among NAEP participants over that time.
"We're seeing a continued upward trend for all of these three major demographic groups," Tozer said. "I think the bottom line is simply more confirmation CPS is engaged in a long-term upward trajectory in terms of student performance."
Contact Matt Masterson: @ByMattMasterson | [email protected] | (773) 509-5431
---
Related stories:
CPS CEO Janice Jackson Named a National 'Leader to Learn From' in 2018
Feb. 21: She's officially been on the job for only a few weeks, but Chicago Public Schools CEO Janice Jackson is already earning recognition for her work to improve the district.
---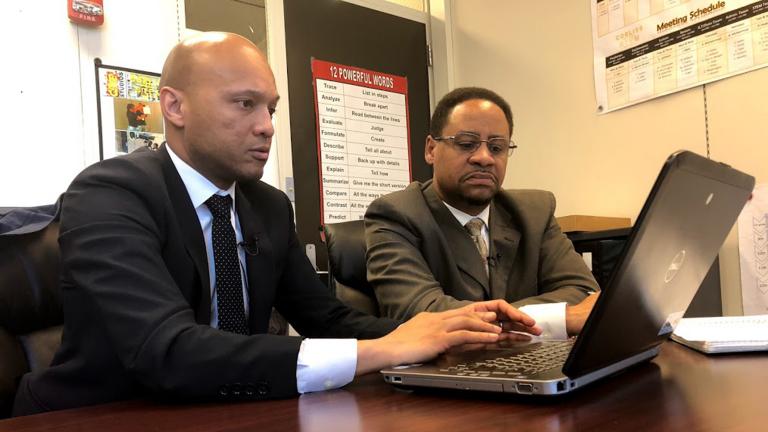 Two Principals, One School: A New Effort to Boost Learning at CPS
Feb. 1: Fourteen percent of Chicago Public Schools principals left their schools last year, according to a new report. The district is now expanding a new strategy to keep its strongest principals on the job.
---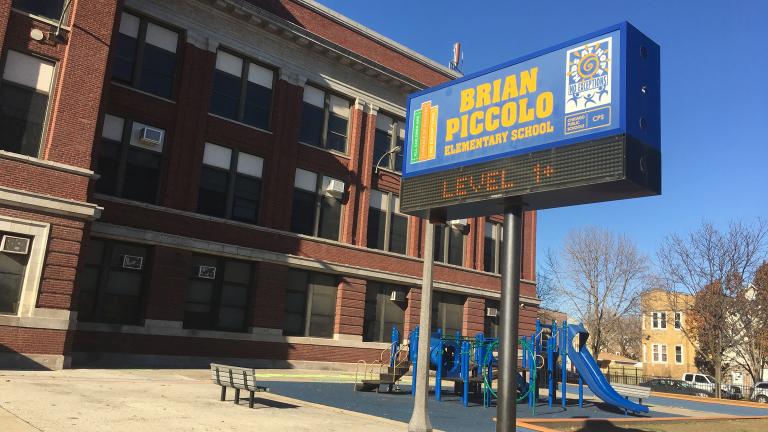 District's 'Turnaround' Operator Highlighted as Model for Success
Jan. 8: How some of Chicago's weakest schools have turned around to become some of the strongest.
---