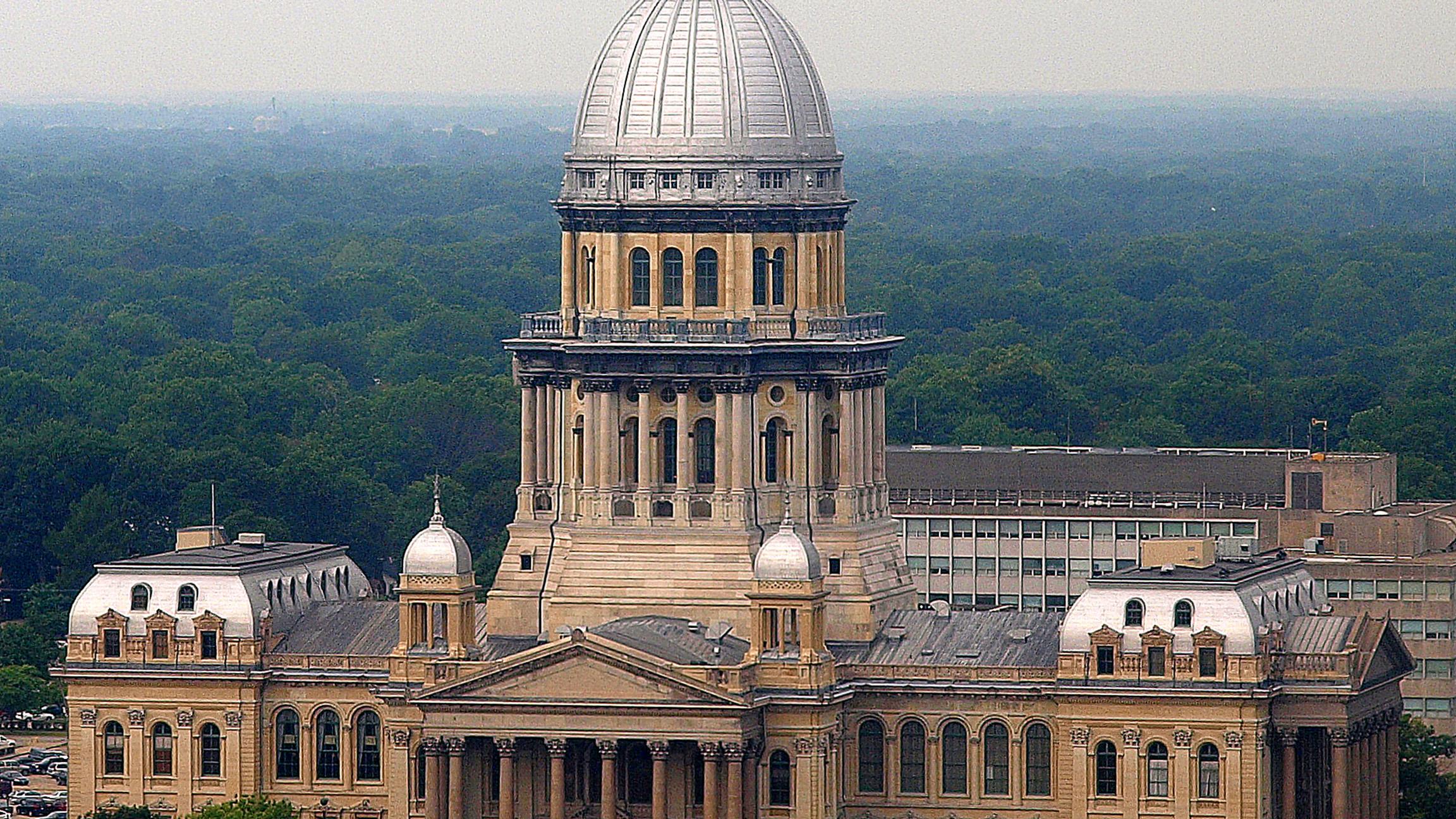 (Jim Bowen / Flickr)
A bill that would have placed more regulations on gun dealers goes down with the stroke of a pen in Springfield.
Gov. Bruce Rauner on Tuesday vetoed the bill known as the Gun Dealer Licensing Act, saying it created "onerous, duplicative bureaucracy that does little to improve public safety."
The legislation would have required gun dealers to pay $1,000 for a five-year license, and would have required more employee training and videotaping in "critical areas" of the gun dealership.
Rauner says Illinois gun dealers are already licensed by the federal Bureau of Alcohol Tobacco and Firearms. 
Chicago Mayor Rahm Emanuel called the move political.
"What I found disheartening was the governor kept saying he wanted to study the issue," Emanuel said Tuesday. "When it became uncomfortable politically for him, he decided his study-hall time was over. And that's absolutely wrong. This had nothing to do about studying, nothing to do about evaluating the merits. … Every issue he raised is somehow an issue the legislature, in a bipartisan fashion, addressed. This has everything to do with politics."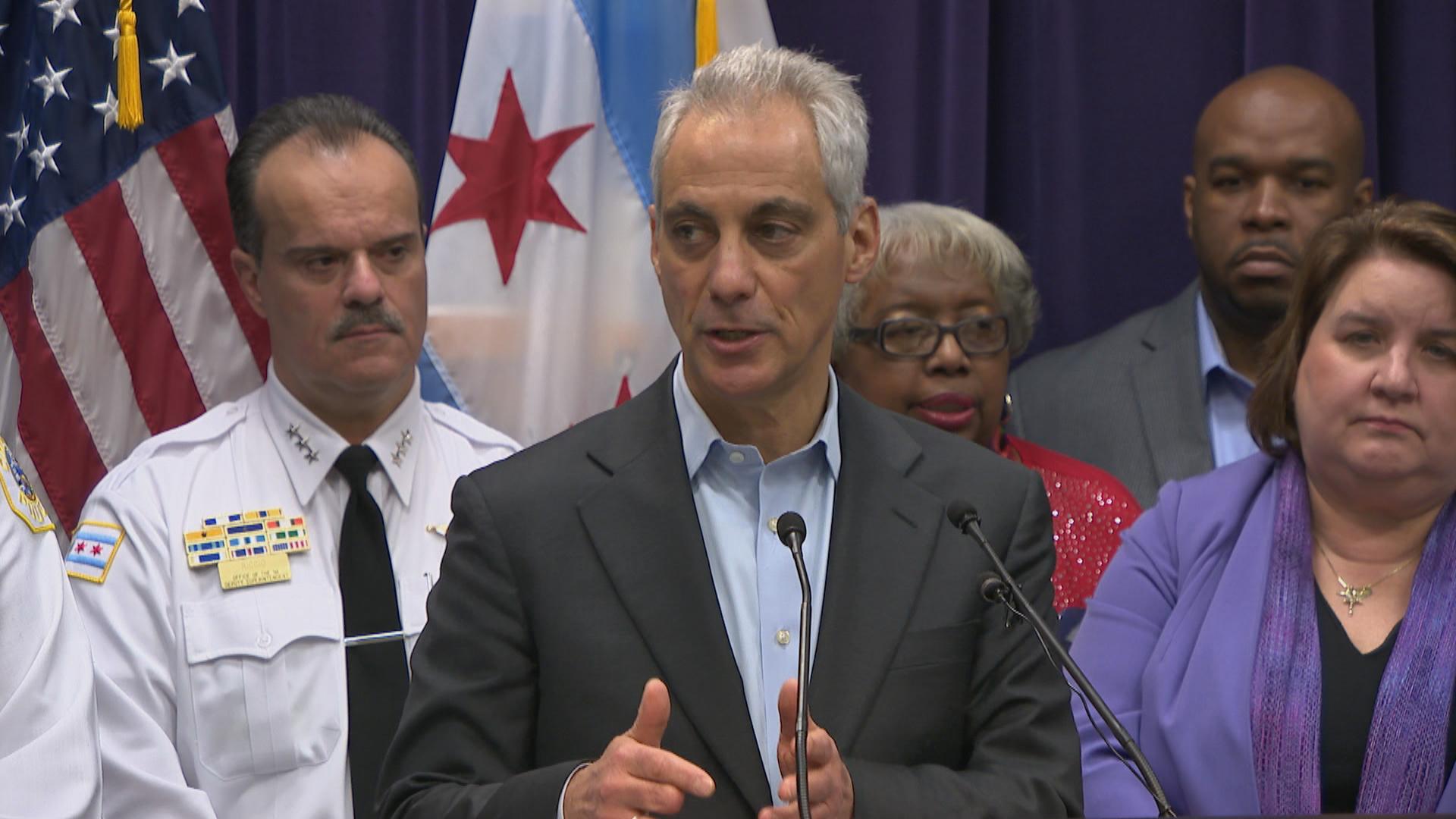 "This has everything to do with politics," Mayor Rahm Emanuel said Tuesday.
Supporters of the bill, which passed both bodies of the General Assembly a couple of weeks ago, say it would identify and eliminate straw purchasers who buy guns illegally, then sell them to criminals.
Follow Brandis Friedman on Twitter @BrandisFriedman
---
Related stories: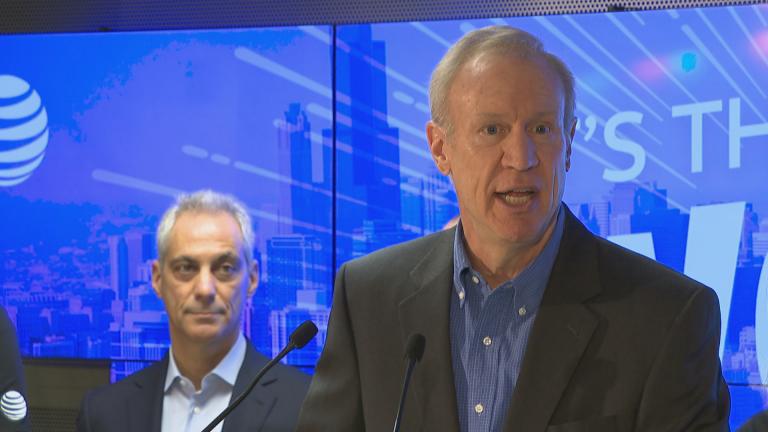 Rauner's 'Crystal Clear' Gun Stance Doesn't Include Dealer Licensing Bill
March 7: Gov. Bruce Rauner says he's been clear about his stance on guns. But he won't say whether he'll sign recently passed legislation that would require Illinois gun dealers to be licensed by the state.
---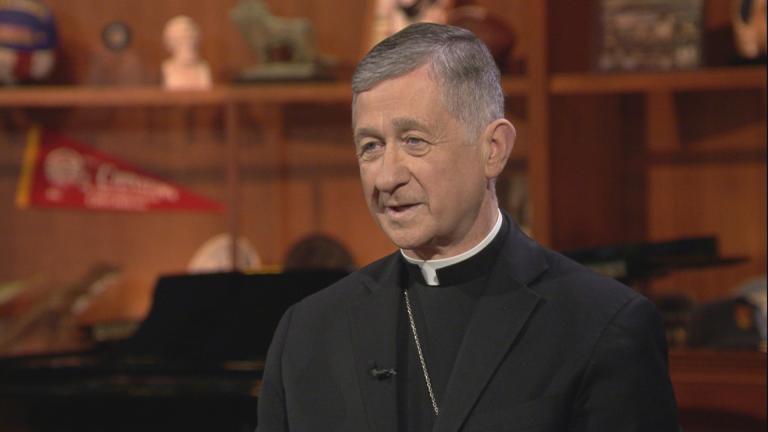 Cardinal Blase Cupich Addresses Gun Violence, Legislation
March 5: Cardinal Blase Cupich was one of the most prominent voices in Springfield last week calling for tighter gun laws. He joins us to talk about gun violence and gun legislation as well as immigration and school closings.
---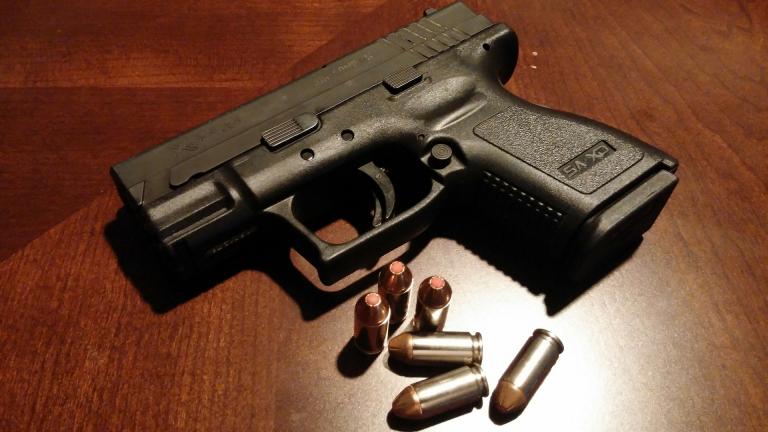 Illinois Lawmakers Vote to License Gun Dealers
Feb. 28: As students in Florida returned to class for the first time since a gunman opened fire at their Parkland high school, Illinois lawmakers advanced a series of gun control measures in Springfield.
---