Video: Tech journalist Andy Ihnatko talks about Apple's product reveals Tuesday in Chicago.
---
Apple CEO Tim Cook had nothing but praise for the city of Chicago and Chicago Public Schools during one of the company's signature product reveals Tuesday morning in Roscoe Village.
"We are proud to be here in Chicago," he said to a roar of applause, standing before an outline of the city skyline inside Lane Tech High School, "which is home to one of the largest, most diverse and most forward-thinking school systems in the country.
"Educators in the Chicago Public School district share our strong belief that technology has an important role to play in the classroom."
.@Apple CEO @tim_cook: "We are proud to be here in Chicago ... Home to one of the largest, most diverse and most forward thinking school districts in America." #AppleEvent pic.twitter.com/eOc3rqo9nO

— Matt Masterson (@ByMattMasterson) March 27, 2018
---
The school's auditorium served as the tech giant's event space for the education-themed event, where Cook and his team unveiled an updated 9.7-inch iPad and several classroom-focused apps for students and teachers.
The new iPad is now compatible with Apple Pencil, a stylus device allowing students and teachers to write directly on iPads screen. It also includes a faster chip and new augmented reality features. The price begins at $329 for the general public and $299 for schools.
Additionally, Apple unveiled a program called "Everyone Can Create," which it bills as a new curriculum designed to help teachers blend things like drawing, music, filmmaking and photography into their lesson plans.
That can be used along with "Schoolwork," a new app that connects student iPads in a given class, allowing teachers to track their school activity, share content or individualize lesson plans for specific students.
---
While that information will be available to teachers, Apple executives stressed it won't be seen by any eyes outside the classroom.
"It's really important to us you understand this data stays private," said Susan Prescott, Apple's vice president of markets, apps and services. "While teachers see each students' progress information, we don't and neither will anybody else."
Data privacy has been a hot topic of discussion recently, particularly after it was revealed Facebook had allowed electioneering firm Cambridge Analytica to access information from 50 million user profiles leading up to the 2016 presidential election.
Education was clearly the theme of the event. After checking in, guests were emailed a "class schedule" and told to enjoy their "field trip" throughout the day.
CPS students are enjoying spring break this week so hallways typically packed with more than 4,300 teens were instead filled with dozens of Apple staffers, each donning a green sweatshirt and yellow hat, eager to help guests navigate the building.
The line to get into the school Tuesday morning stretched across Lane Tech's massive courtyard, as 300 teachers from across the globe joined Apple employees, media and even former Vice President Al Gore for the hourlong presentation.
Some tech critics correctly predicted Apple would be unveiling a new version of the iPad or education tech software for students, but the event itself remained something of a mystery, even in the hours preceding it. Media advisories were light on detail, simply stating that there would be an event at Lane Tech and telling media to be there by 8:30 a.m.
That sounds right. Thanks for acknowledging the hard work of our principals and teachers, @tim_cook #appleevent https://t.co/CT8UUDqa2L

— Janice Jackson, EdD (@janicejackson) March 27, 2018
---
Apple's keynote events are rarely held outside of California, but the company said it chose the North Side selective enrollment school for Tuesday's announcement because it's "a remarkable school with a reputation as a leader in pioneering the use of technology in the classroom."
"There may be many reasons why it's called the 'school of champions,'" Cook said of Lane Tech, "but there's none more impressive than having more Ph.D.s come out of Lane than any school in the country."
This isn't the school district's first partnership with Apple. In December, the company announced a citywide plan to expand coding opportunities for 370,000 CPS students through Apple's Everyone Can Code program.
An Apple press photo included with that announcement showed Lane Tech students sitting behind a MacBook and learning how to build apps.
A district spokeswoman did not immediately respond to a request for comment Tuesday morning. CPS CEO Janice Jackson tweeted out a message to Cook, thanking him for the acknowledgement, and pointed to the district's partnership with Apple as one way it is working to ensure Chicago students are "fluent in the language of computers."
"Apple also has a strong history successfully working with the great city of Chicago, and specifically Chicago Public Schools," the company said in a statement, "which has shown it's a leader in introducing technology into classrooms."
Contact Matt Masterson: @ByMattMasterson | [email protected] | (773) 509-5431
---
Related stories: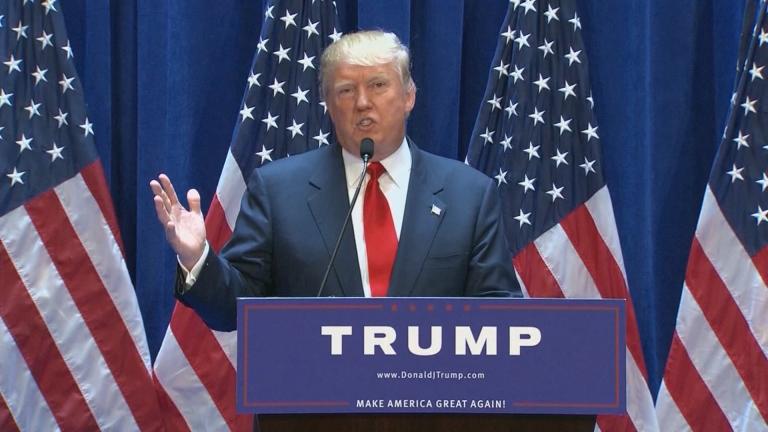 Reports: Facebook Users' Personal Data Exploited to Help Trump's Campaign
March 20: A British firm is accused of using personal Facebook data of millions to help Donald Trump's presidential campaign in 2016.
---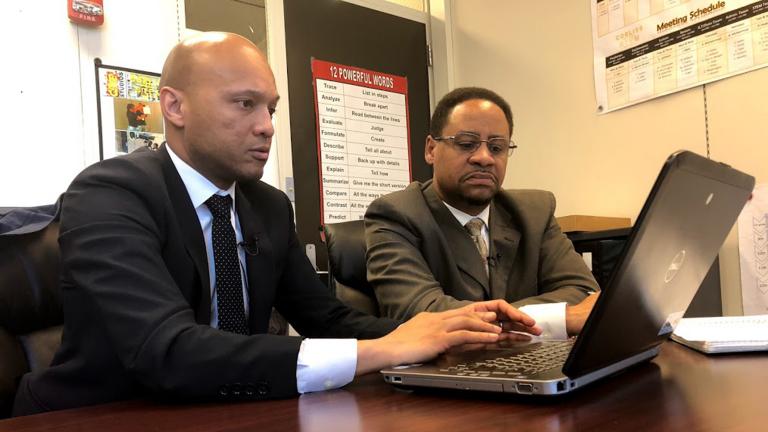 Two Principals, One School: A New Effort to Boost Learning at CPS
Feb. 1: Fourteen percent of Chicago Public Schools principals left their schools last year, according to a new report. The district is now expanding a new strategy to keep its strongest principals on the job.
---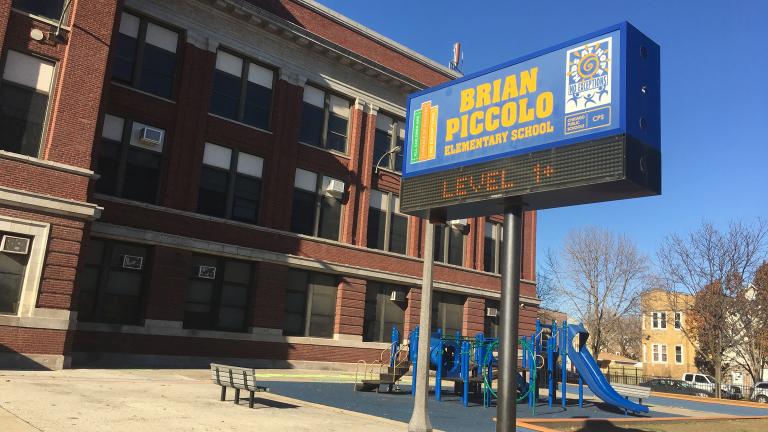 District's 'Turnaround' Operator Highlighted as Model for Success
Jan. 8: How some of Chicago's weakest schools have turned around to become some of the strongest.
---