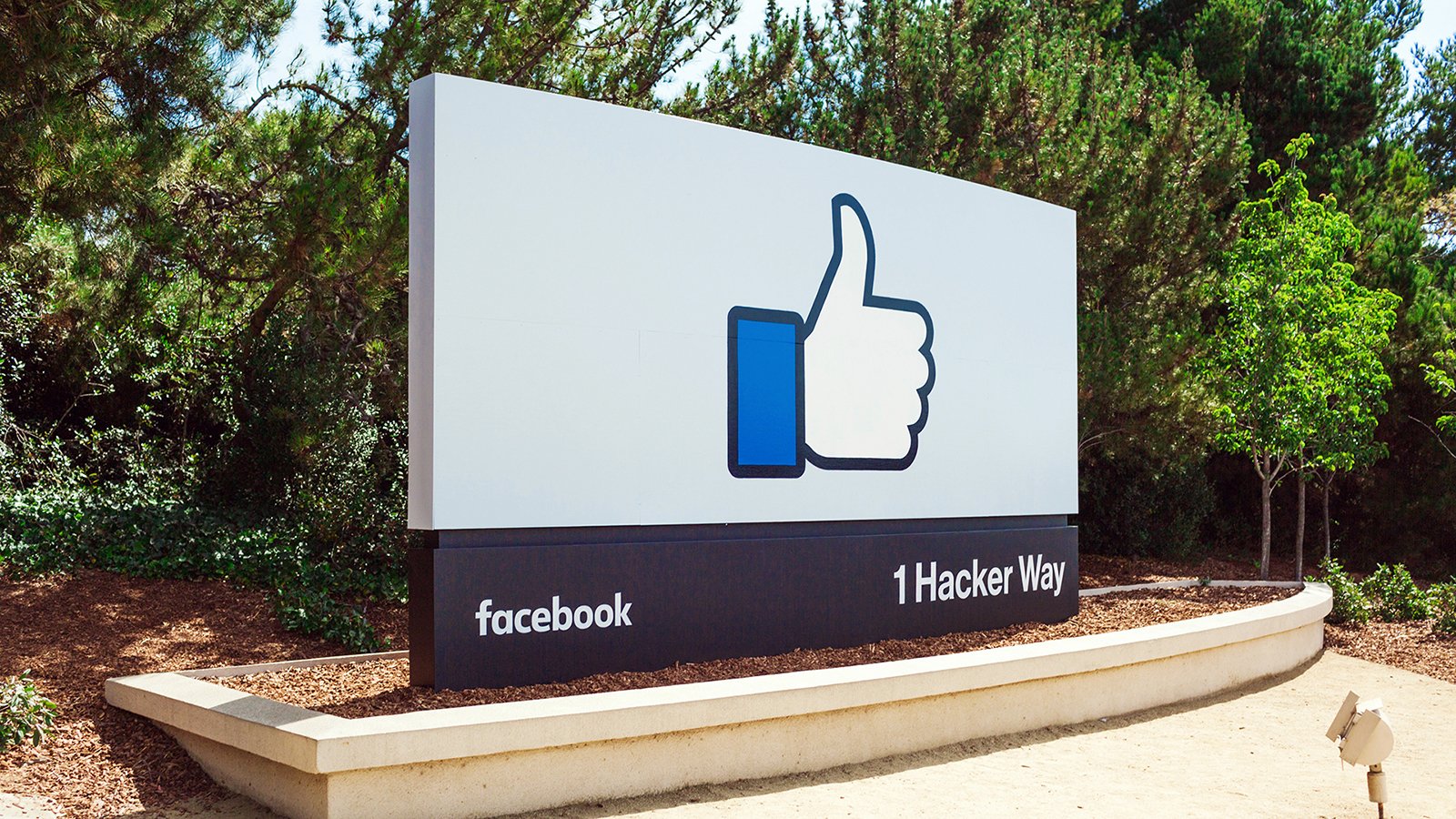 The sign outside the main entrance to Facebook HQ in Menlo Park, California. (Photo courtesy of Facebook)
Facebook's "disregard and misuse" of users' personal data allowed a foreign firm to profile millions of voters without their consent prior to the 2016 election, and according to a new lawsuit, it may have violated Illinois state law.
Cook County State's Attorney Kim Foxx announced her office filed a consumer fraud lawsuit against the social media giant and Cambridge Analytica, a London-based data firm, that allegedly used information from 50 million Facebook users to create "psychographic profiles" of potential voters leading up to the 2016 presidential election.
"Cambridge Analytica deliberately misled Facebook users so it could build psychological profiles of the user and their friends, and Facebook did not stop it," Foxx said in a statement Monday. "This blatant deception violated Illinois law and more importantly violated the privacy of Illinois residents. Cambridge Analytica and Facebook must be held accountable for their actions."
In a 25-page complaint filed Friday in Cook County Circuit Court, Foxx's office alleges Cambridge Analytica posed as an academic researcher in 2014 and asked Facebook users to download an app and fill out a personality quiz in return for $1-$2.
About 270,000 U.S. users took part. But in doing so, they unwittingly offered up data not only from their own profiles, but also the profiles of all their Facebook friends, giving Cambridge Analytica a "comprehensive data set" on more than 50 million users, including millions in Illinois, according to the complaint.
This data set included, among other things, users' names, ages, political and religious affiliations, as well as their email and physical addresses. Using this data, Cambridge Analytica formed "psychographic profiles" of Facebook users in order to "identify the most persuadable voters" leading up to the 2016 election season.
Federal records reportedly indicate President Donald Trump's campaign paid Cambridge Analytica nearly $6 million for services in 2016 and authorities are investigating whether this data was used to influence those elections.
Cambridge Analytica worked with Brad Parscale, Trump's digital director for his 2016 presidential run and current campaign manager, allegedly using the Facebook data to assist in developing targeted online and TV ads, fundraising tactics and Trump's campaign travel schedule.
"By its own admission," the complaint states, "this combination of misappropriated data, psychographic profiling, and fake news enabled Cambridge Analytica … to exert 'significant influence on the outcome of the 2016 presidential election.'"
For instance, the complaint states Cambridge Analytica didn't just seek to pump up already motivated Trump supporters, but rather attempted to engage in voter suppression, discouraging Hillary Clinton supporters from heading to the polls. This included a series of "Defeat Crooked Hillary" advertisements that were viewed more than 30 million times during the campaign.
In addition to this suit, the firm now also faces allegations that it violated U.S. election laws in a separate suit filed Monday by government watchdog organization Common Cause.
Facebook was aware of the breach as early as 2014, the Cook County suit claims, but allowed the data collection to continue. Once the company learned this data was being used for electioneering purposes a year later, it "discreetly asked Cambridge Analytica to delete the data," but never actually confirmed that it had been deleted and didn't initially notify users that anything had happened, according to the suit.
The complaint claims Facebook may have begun as a social media site, but over the years it has essentially transitioned into a data aggregation machine designed to "manipulate users into making the decisions Facebook and its business partners want them to make."
"This kind of mass data collection was not only allowed but encouraged by Facebook, which sought to keep developers building on its platform and provide companies with all the tools they need to influence and manipulate behavior," the complaint states. "That's because Facebook is not a social media company: it is the largest data mining operation in existence."
Illinois Attorney General Lisa Madigan joined more than 30 other state AGs in sending a letter to Facebook CEO Mark Zuckerberg on Monday, demanding answers about his company's business practices and privacy protections.
"Facebook must provide detailed information about how it uses the vast amount of data it collects, how it protects that data and what steps it takes to maintain privacy of users' data," Madigan said.
Zuckerberg took out full-page advertisements in several major newspapers over the weekend, apologizing for the data breach and "promis(ing) to do better for you."
The suit itself is seeking civil penalties and fines under the Illinois Consumer Fraud and Deceptive Businesses Practices Act.
Facebook did not comment on the lawsuit specifically, but in an email Monday afternoon pointed to a recent statement from Paul Grewal, VP and Deputy General Counsel: "We are committed to vigorously enforcing our policies to protect people's information. We will take whatever steps are required to see that this happens."
Contact Matt Masterson: @ByMattMasterson | [email protected] | (773) 509-5431
---
Related stories: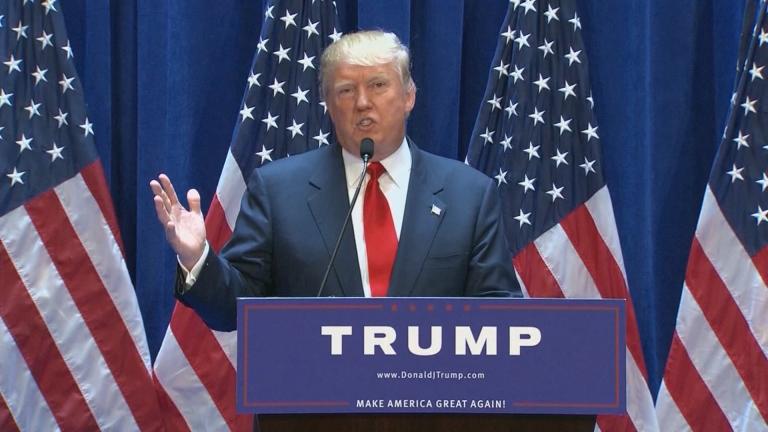 Reports: Facebook Users' Personal Data Exploited to Help Trump's Campaign
March 20: A British firm is accused of using personal Facebook data of millions to help Donald Trump's presidential campaign in 2016.
---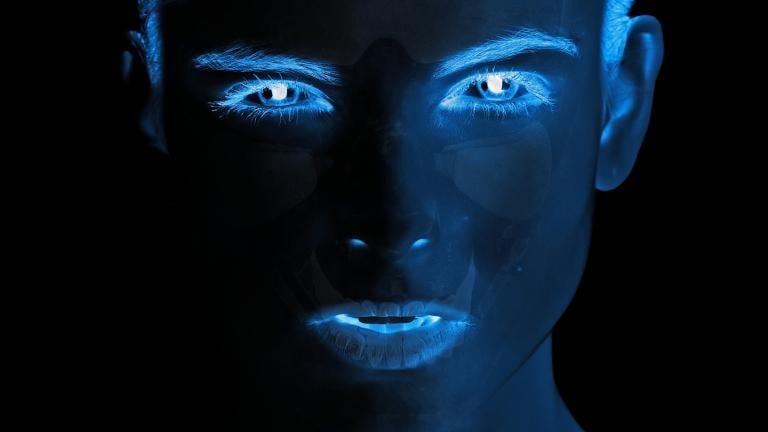 Advancements in Artificial Intelligence Prompt Curiosity, Concern
Feb. 27: Artificial intelligence research has been around for more than half a century, but we've only recently seen developments in AI technology that might bring sci-fi film plotlines to life. Should we be afraid?
---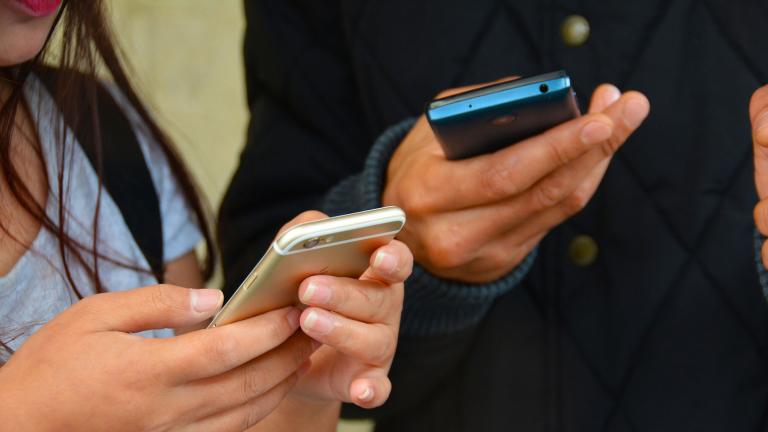 Can Apple and Facebook Make Their Products Less Addictive?
Jan. 15: After a public call for Apple to make its smartphones less habit-forming, we take a look at internet addiction in a digital age.
---