Pulitzer Prize-winning playwright, director and screenwriter David Mamet ("Glengarry Glen Ross") has led a storied and occasionally controversial career for 50 years.
Now the Chicago native has written his first novel in more than two decades – appropriately titled, "Chicago." It's a tale of love, loss, murder and mystery against the backdrop of Al Capone, bootlegging and gun running in prohibition-era Chicago. The Chicago Tribune says the book belongs on your shelf of classic Chicago novels.
Mamet joins us to discuss his new book. You can also read an excerpt of the book here.
Video: David Mamet spins a wild story of how Clarence Darrow bribed the judge in the Leopold and Loeb case.
---
Below, an excerpt from "Chicago."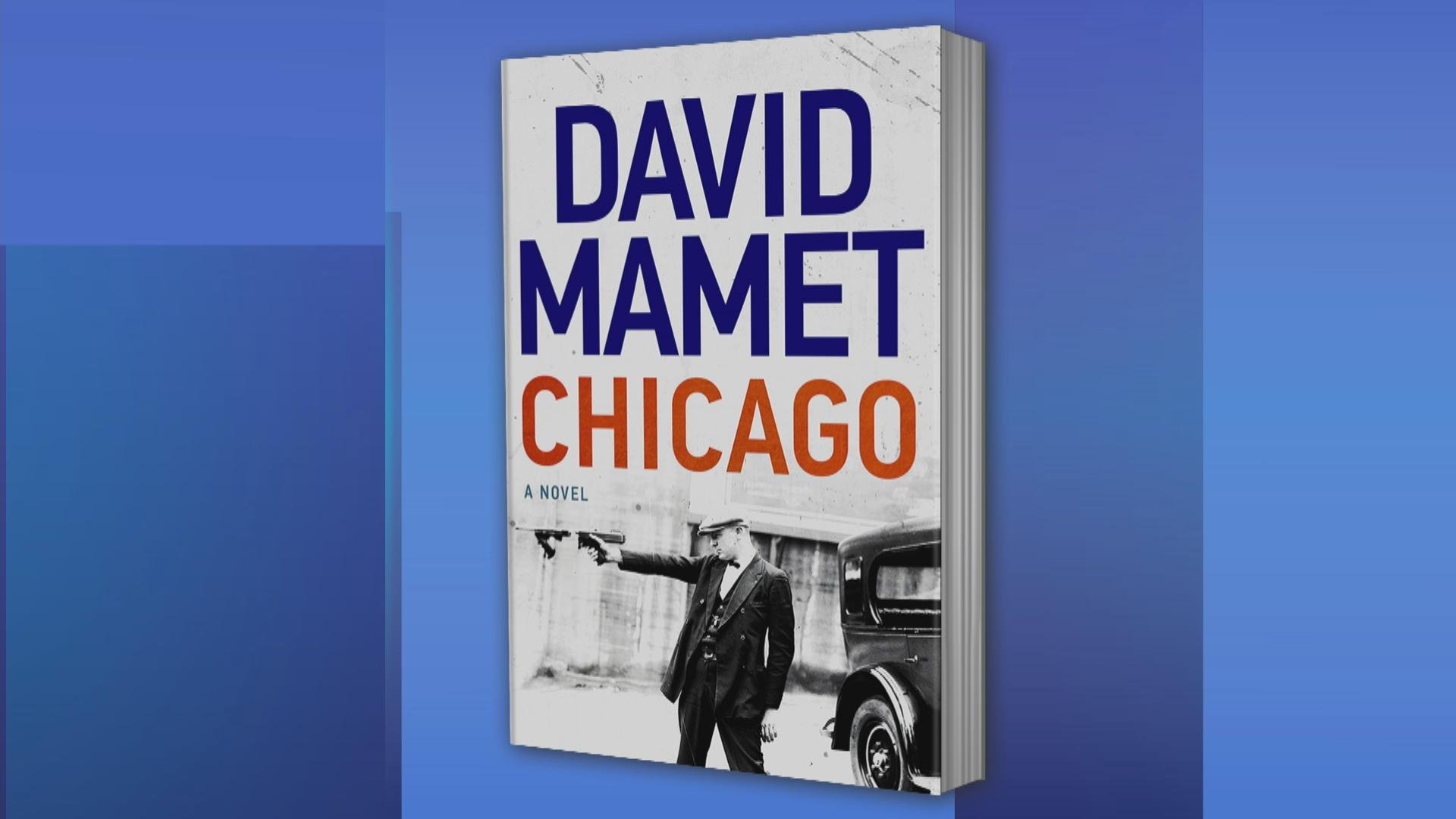 Parlow and Mike sat quiet in the duck blind. A camouflage screen of marsh grass and twigs had been set before them; the blind itself was five feet deep, dug into the soft earth, and lined with discarded lumber. The day was dry, and the blind was dry.
Parlow and Mike half-rested against the blind's lip. Parlow was by far the better hunter; Mike came for the company and a day in the air. Parlow faced west, and Mike east. The wind was out of the west, but the chances were even: they might come in on the wind, or they might turn into the wind to land. Fifteen decoys bobbed in the marsh before them. "No, they might come from anywhere," Mike thought. It was a joy for him to be in the winter sun.
"I am jealous, yes, of others' success," Parlow said, "but I never envied anyone's achievement."
"Uh-huh," Mike said.
"Some swine made more money than I," Parlow said. "Sold a story to Harper's, fooled a critic—there are those," he said, "who fall with the right side up, and, thereverafter, whoever sees them, thinks, that fella looks like 'Heads.' You know them names. Edmond Harper Gaines, Lucille Brandt Williams, anybody with three names. Read the review, choke down the prose, of what in the world was the Reading Public thinking?
"No, it's not impossible that culture is a field. Of good or bad potential, but capable, presumably, of bringing forth some fruit. What does it require to promote growth . . . ?"
"Shit," Mike said.
"It requires manure," Parlow said, "animal or vegetable."
"Write it up for the Little Review," Mike said.
"I sent them my article on the Prairie school of architecture," Parlow said.
"And?"
"They wrote they were considering it, and I found myself ashamed. But fuck it; it all comes from the Japanese. Those who have seen that Land of Cherry Blossoms; who have inhaled the mixed, suggestive fragrances of that ancient land; for those, e'en the unquenchable longing to return is small price to pay for having witnessed it."
"The longing to return could, conceivably, be quenched if you got on a fucking boat," Mike said.
"Who's got the time?" Parlow said. "And then there's seasickness."
"What did you like best about Japan?" Mike asked.
"Diminutive women, reasonably priced," Parlow said. "What makes the world go round? The world's like a hamster wheel, revolves as the motive force runs against it. The world goes around, as everyone is running in the wrong direction."
"And, of course, over there," Mike said, "they've got the direction wrong."
"What a terrible thing to say," Parlow said. "Why would their direction be wrong?"
"Because they're in the Southern Hemisphere," Mike said.
"Japan," Parlow said, "lies in the same latitude as Cleveland. Didn't you read my book?
"That fucking book, speaking of envy, was on the short short list for a Most Prestigious Literary Prize," Parlow said.
"What impeded your reception of it? Evil forces?" Mike said.
"I attribute the injustice to a public gorged on accounts of the fire, the earthquake, the waterspout, and the tidal wave, now grown inured, and uninterested in the mundane but necessary work of reconstruction," Parlow said.
"You should have come home sooner," Mike said.
"My God, you're right," Parlow said.
From the book CHICAGO by David Mamet. Copyright (c) 2018 by David Mamet. Custom House/HarperCollins Publishers. Reprinted by permission.
---
Related stories: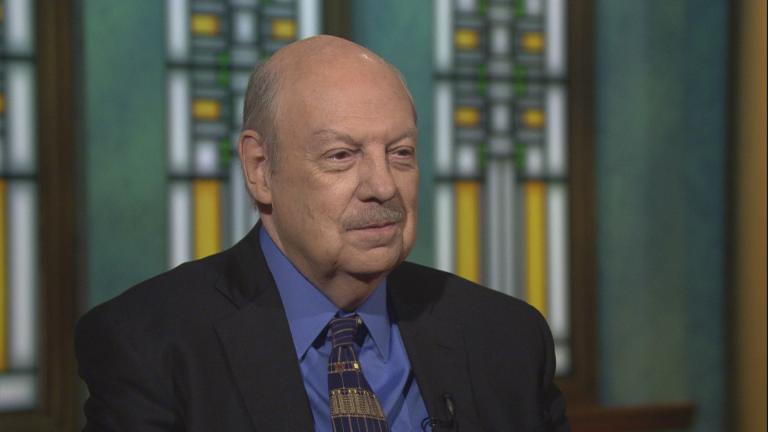 Dick Simpson on His Life as a Chicago Progressive
Jan. 11: He has seemingly been part of the Chicago political scene forever, first as an activist but then as an alderman, political science professor and twice as an unsuccessful candidate for Congress. Dick Simpson talks about his new book.
---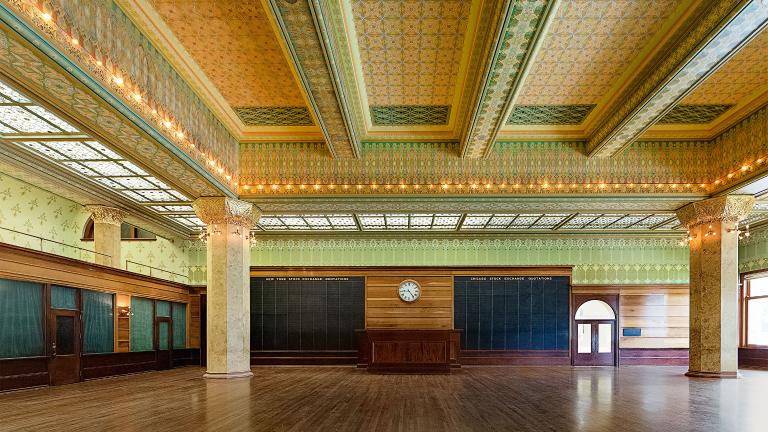 The Life and Landmarks of Chicago's John Vinci
Dec. 18, 2017: A new illustrated biography takes a close look at the life of the Chicago architect, preservationist and restorer of architectural masterpieces.
---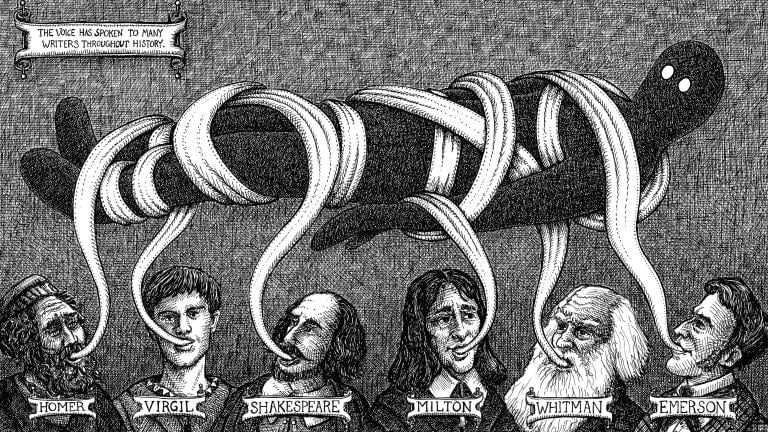 Family Secret Inspires Graphic Novel 'The Hunting Accident'
Nov. 16, 2017: Imagine learning your father was prison pals with notorious murderer Nathan Leopold. That's the true story told in a new graphic novel.
---