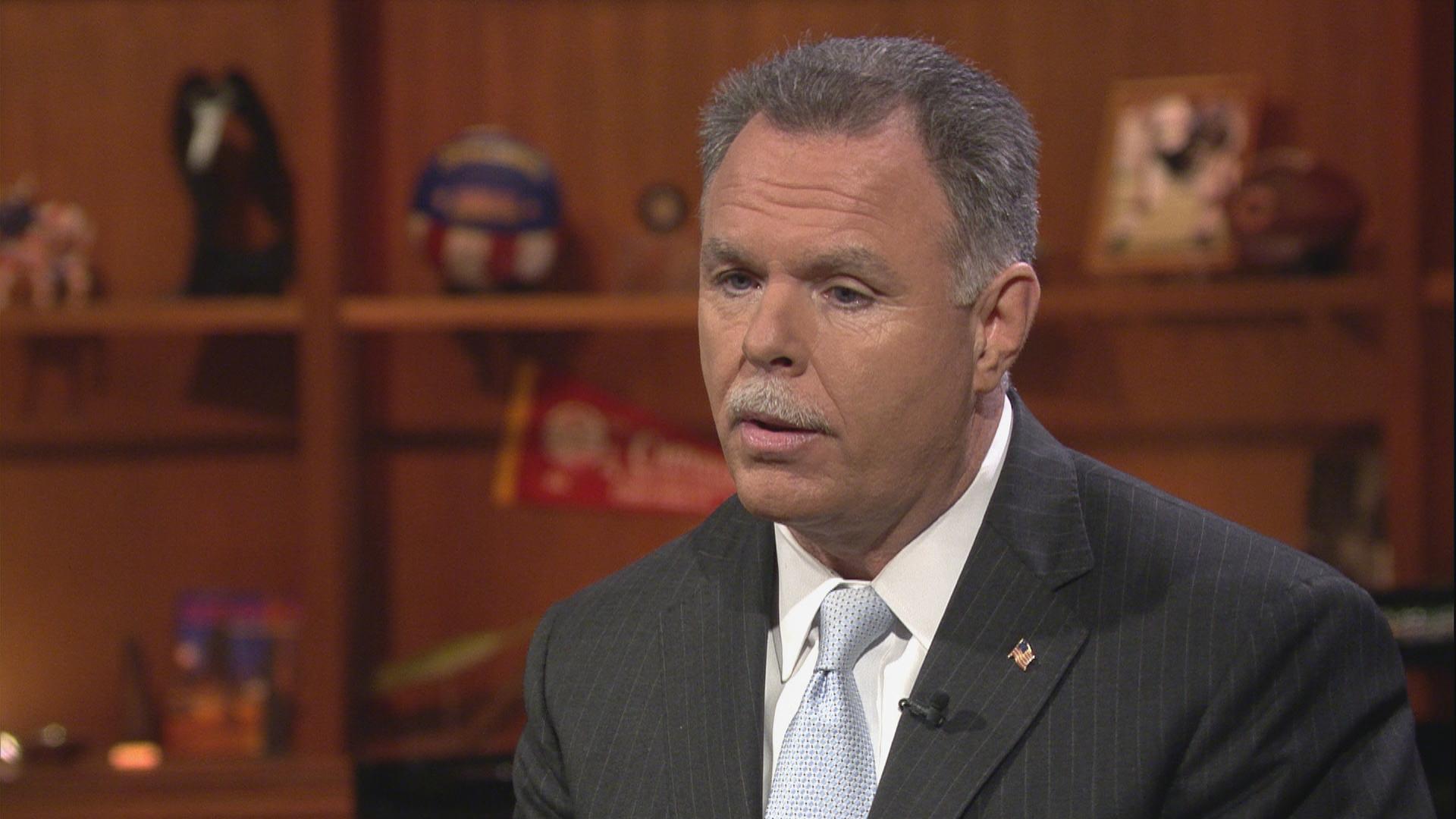 Garry McCarthy appears on "Chicago Tonight" on Feb. 20, 2018.
Chicago's former top cop is expected to formally announce plans to run for the city's top job.
A source close to Garry McCarthy says the former police superintendent will make his announcement Thursday via video and social media.
The source, who asked to not be named, says in early polling McCarthy and his former boss, Mayor Rahm Emanuel, are "neck and neck," with other potential candidates farther behind. The polling included looking at the potential candidacies of McCarthy, Emanuel, former CPS CEO Paul Vallas and Cook County Commissioner Bridget Gainer, who has not announced her entry into the race. So far, Vallas and Willie Wilson have said they are considering a challenge to the mayor. Chicago Principals and Administrators Association President Troy LaRaviere has already announced his campaign.
McCarthy, who has been mulling a run for several months, said on "Chicago Tonight" last month that many people have been coming to him with the suggestion.
"It's just killing me to be on the sidelines and watching what's happening in the city," he told Eddie Arruza.
McCarthy was Emanuel's first pick for police superintendent in 2011, but was fired in the fall of 2015 after the scandal unfolded around the release of police dashcam video showing the fatal shooting of Laquan McDonald. 
McCarthy was not immediately available for comment.
Follow Brandis Friedman on Twitter @BrandisFriedman
---
Related stories: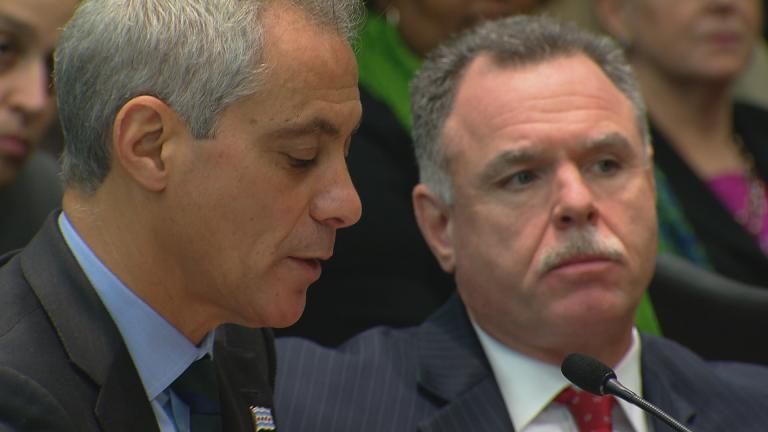 Garry McCarthy Mulls Run for Chicago Mayor
Feb. 20: Will he or won't he? Former Police Superintendent Garry McCarthy is sounding more and more like a candidate for mayor. He joins us to discuss his potential run against the man who brought him to Chicago.
---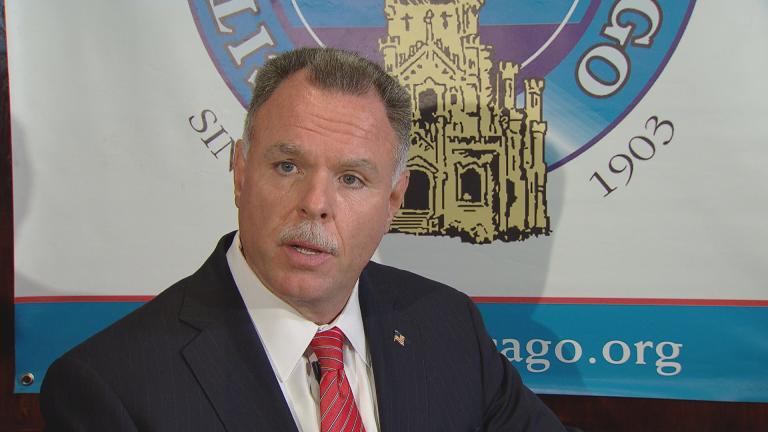 Garry McCarthy Says He Was Against Releasing Laquan McDonald Video
Sept. 19, 2016: Chicago's former top cop speaks out and raises some eyebrows by saying how he would have handled the Laquan McDonald situation.
---
Chicago Police Superintendent Garry McCarthy Fired
Dec. 1, 2015: Mayor Rahm Emanuel at a press conference on Tuesday announced that he'd asked Garry McCarthy to step down as superintendent of police.
---