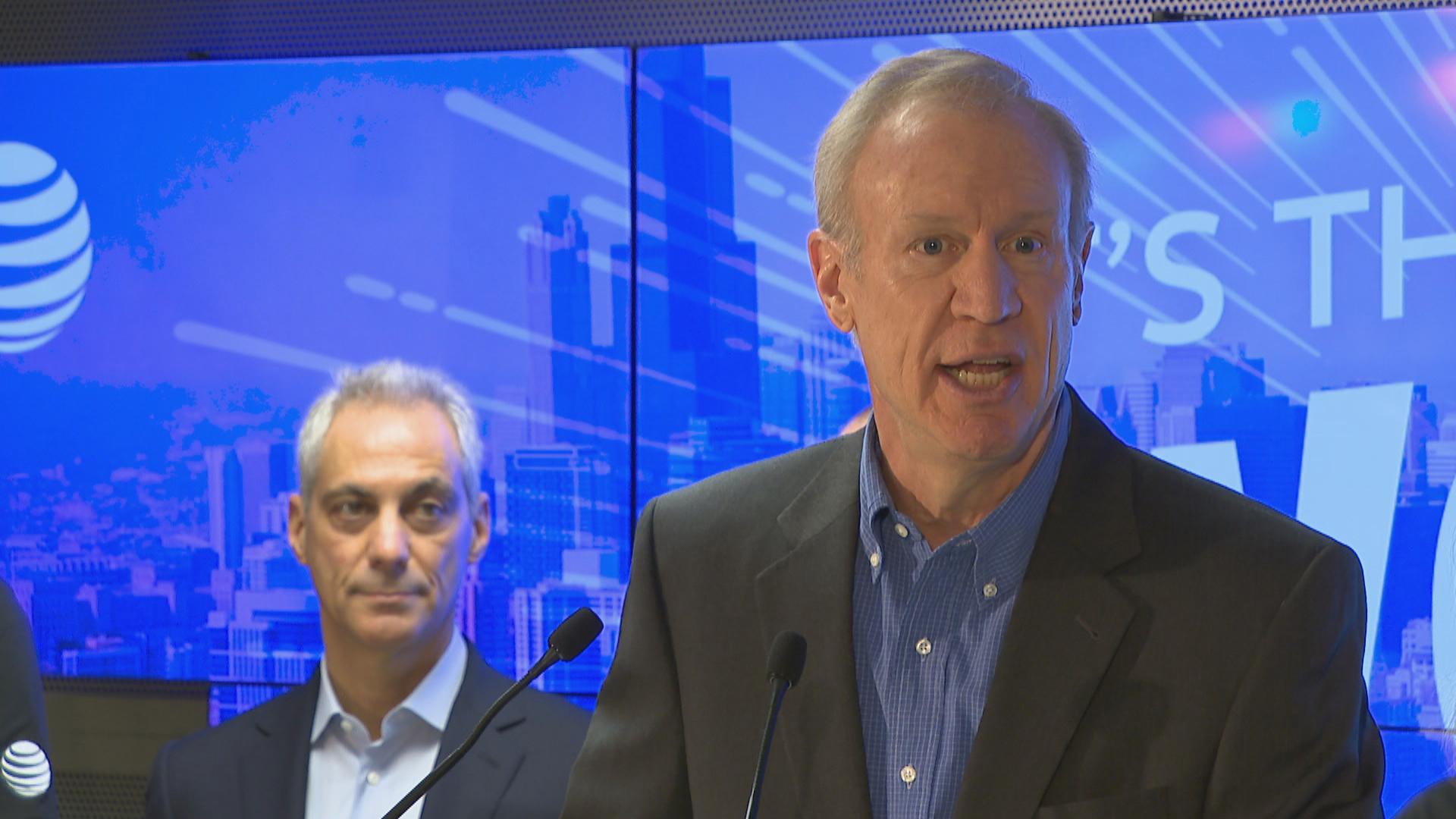 Gov. Bruce Rauner speaks Wednesday at a ribbon-cutting for a new AT&T call center on the Northwest Side. (Chicago Tonight)
Gov. Bruce Rauner says he's been "crystal clear" on his stance on guns, but he won't say whether he'll sign legislation approved last week that would require Illinois gun dealers to be licensed by the state – a politically charged issue brought to the forefront after an on-duty Chicago police office was fatally shot and a gunman killed 17 at a Florida high school. Democrats are doing their best to keep a light on the issue as Rauner fights to hold onto his position.
"I have been crystal clear. I support bipartisan reforms to keep our citizens safer, and we need to do this on a comprehensive basis: Real reform that will really change the system, keep our students safer in our schools, ban bump stocks, support law enforcement, and do a better job of keeping the guns out of the hands of criminals and the mentally ill," Rauner said Wednesday in response to questions. "I look forward to working with the mayor and all of our elected officials on a bipartisan basis to get good changes to keep our people safe."
As he has in the recent past, Rauner did not directly address the gun dealer licensing measure, SB1657, nor did he elaborate on what, if any, conversations he's having in an effort to reach a bipartisan deal on gun control measures.
Mayor Rahm Emanuel tried to force the issue at a ribbon cutting for a new AT&T call center on the Northwest Side, by giving the governor a letter signed by all 50 city alderman, encouraging Rauner to sign the bill.
"After 15 years of advocacy for such a simple and practical regulatory framework, 15 years of watching resources diminish at the federal level that prevent basic oversight of gun dealers, and 15 years of firearms continuing to come into the hands of dangerous crininals, Illinois should not have to wait another day to enact the gun dealer licensing law," the letter reads in part. "As you know, we have long supported this common-sense gun reform, and passed a similar regulatory framework to provide appropriate oversight over gun dealers in Chicago several years ago."
The letter goes on to say, "despite our local efforts, Chicago remains a target for gun trafficking from outside jurisdictions," citing a trace analysis that found seven Illinois gun dealers accounted for nearly one-fifth of the illegal firearms recovered from Chicago streets.
Emanuel said he'd previously sent Rauner the letter but received no response, so brought it to the event to put it directly in Rauner's hands.
"He may obviously not want to make this decision before his primary but he has a responsibility to make this decision on behalf of all of us for the safety and security of the people of the city Chicago and the state of Illinios," Emanuel said.
Democrats are also deliberating needling Rauner because they know the gun bill puts him in a tough spot politically.
The governor has two months to act on it.
Rauner's office on Wednesday afternoon said it had received the mayor's letter.
"Numerous pieces of legislation have been introduced in the General Assembly, but only two have been forwarded to the Governor for review. That speaks to the complexity of this issue," spokesperson Rachel Bold said in a statement. "We continue to believe bipartisan collaboration is our best hope to keep guns out of the hands of criminals and the mentally ill, ban bump stocks, keep our children safe in their schools and support our law enforcement officers."
An Illinois Senate subcommittee will meet Thursday in Chicago to debate proposals to ban the sale of bump stocks (HB1467) and large-capacity ammunition feeding devices (HB1469), to prohibit the sale of so-called assault weapons to anyone under the age of 21 and a plan to use enhanced screening to keep people with a history of mental illness from buying guns (HB1664).  
Follow Amanda Vinicky on Twitter: @AmandaVinicky
---
Related stories: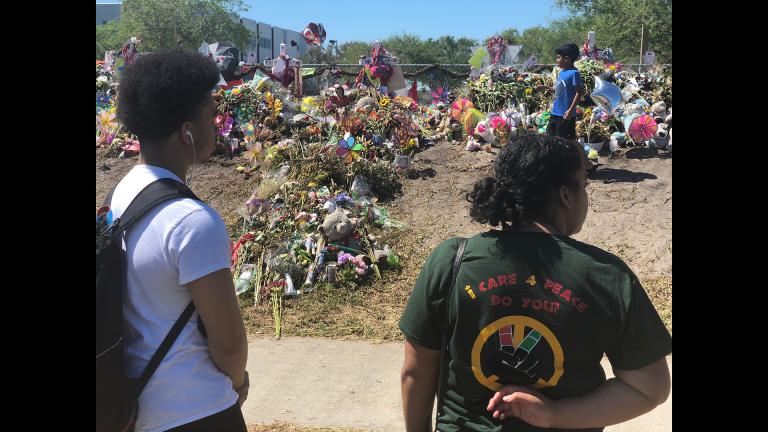 Chicago Students Talk Gun Violence with Parkland Shooting Survivors
March 6: Chicago students and activists spent Saturday afternoon at the Florida home of a Parkland shooting survivor and her classmates to discuss the impact gun violence has had on their lives.
---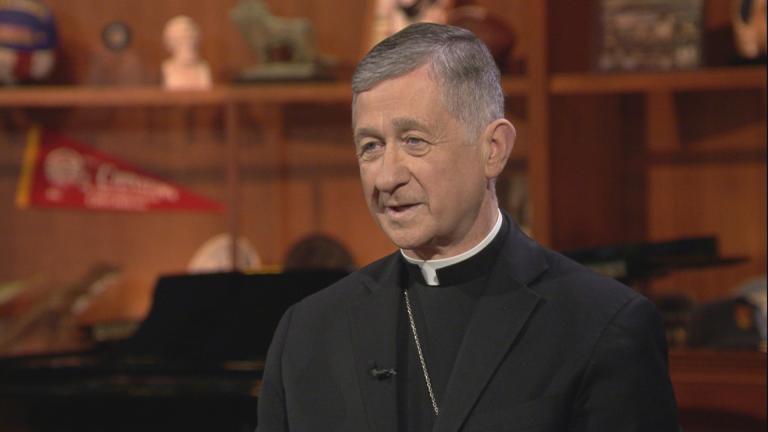 Cardinal Blase Cupich Addresses Gun Violence, Legislation
March 5: Cardinal Blase Cupich was one of the most prominent voices in Springfield last week calling for tighter gun laws. He joins us to talk about gun violence and gun legislation as well as immigration and school closings.
---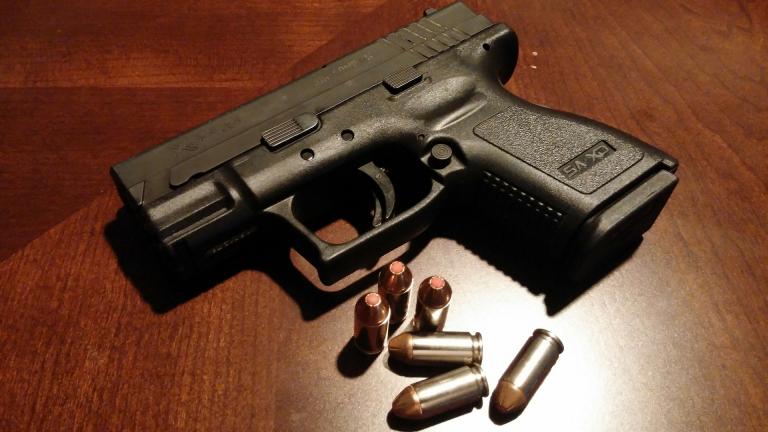 Illinois Lawmakers Vote to License Gun Dealers
Feb. 28: As students in Florida returned to class for the first time since a gunman opened fire at their Parkland high school, Illinois lawmakers advanced a series of gun control measures in Springfield.
---