As the country engages in what many feel is a long overdue conversation about guns, Illinois legislators appear ready to take action on one aspect of the issue.
Last year the Illinois Senate approved a bill requiring gun stores in the state to be licensed. But the legislation has stalled in the House. Gun rights advocates argue that licenses are already issued by the U.S. Bureau of Alcohol Tobacco and Firearms, which also conducts background checks.
But supporters of the bill say Illinois needs to act separately. The possible resurgence of the legislation comes as the Parkland, Florida, shooting has forced Washington to respond, with President Donald Trump saying it's time to act.
Trump has said that he wants to toughen background checks, raise the age at which someone can buy a gun to 21 from 18, ban so-called "bump stocks" and focus on keeping weapons out of the hands of the mentally ill.
RELATED: Emanuel on Arming Teachers: 'Absurd Any Way You Look at It'
Illinois state Sen. Don Harmon, a Democrat from Oak Park, is the sponsor of the bill that would introduce state licenses for gun dealers. He says he wants a more sensible and holistic approach to gun sales and gun safety.
"I'm not asking for much. I'm asking to give police the tools to go into the dealers and say, 'Why did you sell 50 guns to one guy last month?' Is that too much to ask?" Harmon said. "We're not going to put people out of business. Believe me, there will always be guns for sale."
Todd Vandermyde is a former lobbyist for the National Rifle Association who now represents gun dealers through his work for Federal Firearms Licensees of Illinois (FFL-IL). He opposes Harmon's bill and told the Chicago Tribune that "we already have a federal licensing standard and we think it works reasonably well."
When he joined FFL-IL in November, he was quoted by the website Gun Rights 4 Illinois as saying: "I spent over 25 years defending the Second Amendment and Illinois gun owners at the legislature. … This is a chance to build a new grass roots type organization and continue protecting the right to keep and bear arms here in Illinois."
Harmon and Vandermyde join Eddie Arruza to discuss the latest efforts to have state licensing for gun dealers. 
---
Related stories: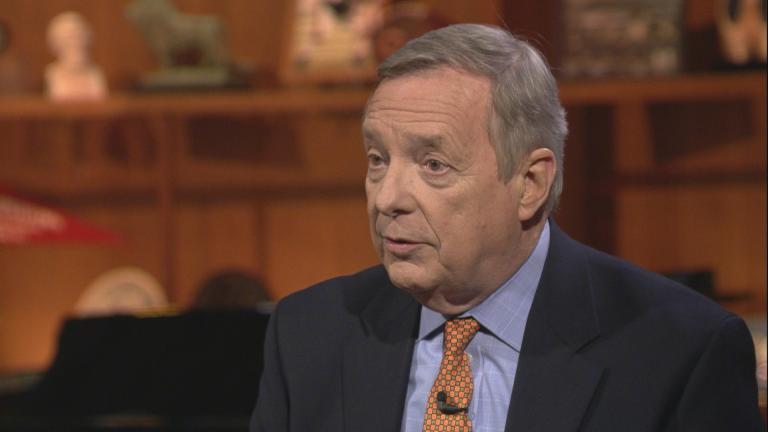 Sen. Dick Durbin Demands Action on Gun Control After Florida Massacre
Feb. 21: Democrats remain committed to pushing for meaningful gun control, the U.S. Senator says. We discuss gun control, the Mueller investigation and efforts to get a deal for Dreamers.
---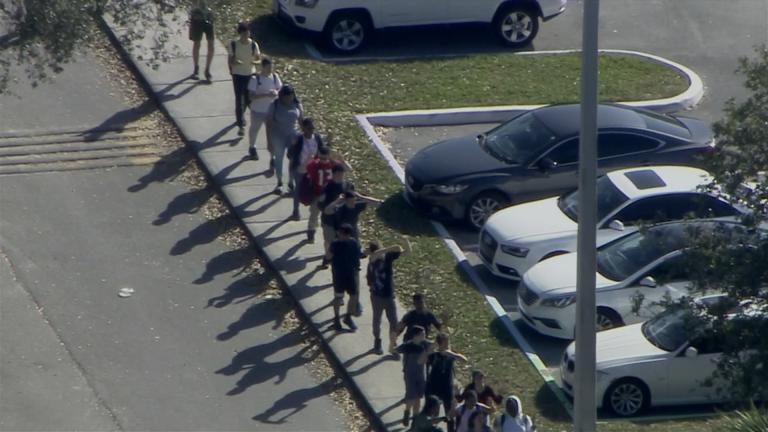 Florida School Shooting Spotlights Need for Mental Health Services
Feb. 15: The 19-year-old suspected of opening fire Wednesday inside a Florida high school had a troubled past. A pair of experts discuss mental health issues and how the threat of violence impacts young people.
---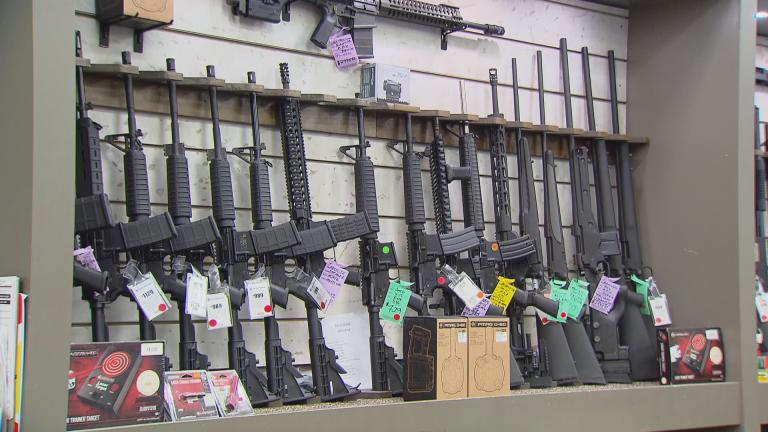 Proposed Legislation Targets Illinois Gun Retailers
Nov. 7: President Donald Trump again says Chicago has the nation's toughest gun laws. While that's not true, local prosecutors and gun control advocates say it's because of holes in the law that getting a gun here is so easy. Lawmakers are now considering tighter regulations in Illinois.
---